Spring and summer fashion is so fun! Breezy tops, flirty sundresses, sandals (with bright pedicures!), cropped jeans, cut-offs, and straw bags. I love a good straw bag! Is there any bag that exudes summer more than this one?!
Larger ones are great as totes to the beach or on vacation, but a small or medium sized one makes a great handbag for when the weather heats up. Made from raffia or straw, they are lightweight and can hold a ton. In fact, the straw bag originated in France. Women would take large woven straw bags to the farmer's markets to load up with fresh fruits and vegetables. Leave it to the French to make even going to the market fashionable!
Whether you wear it to the beach or to dinner, it adds that joie de vivre, carefree attitude. They are stylish and practical, and utterly charming!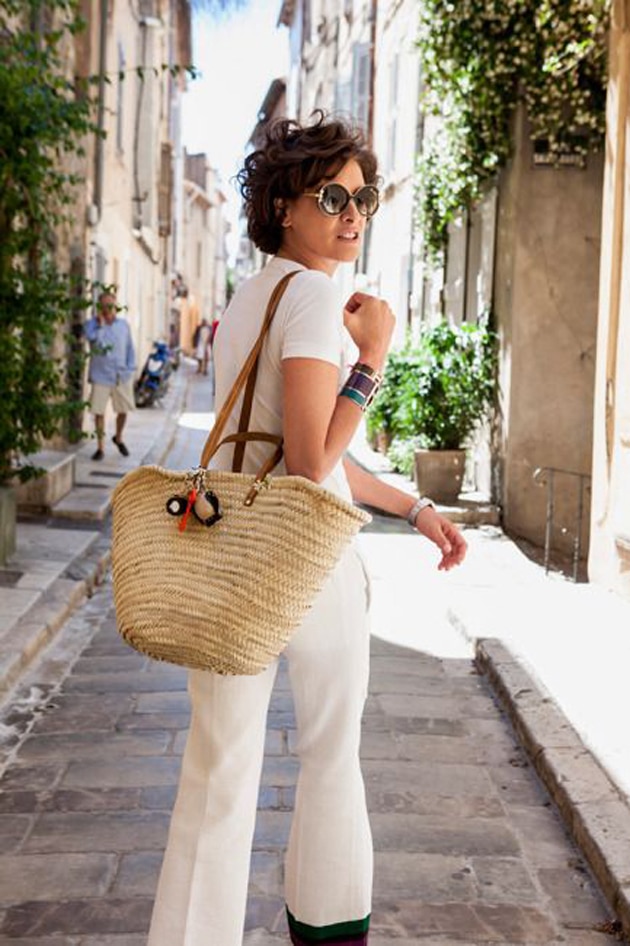 I've always loved this shot! Ines de la Fressange looking oh-so-chic and oh-so-French carrying a wonderful, large straw bag!
Love the big size of this one!
Such a cute summer outfit! Love the round, quirky shape of this one!
And I love how she dressed down this dressy evening look just by adding a sweet little straw bag!
Olivia Palermo looking chic and fresh in her summer shorts with an adorable straw bag.
One of my favorites! How cute are those pom-poms?!
Love this charming little square one!
And espadrilles! Another adorable only-in-summer staple!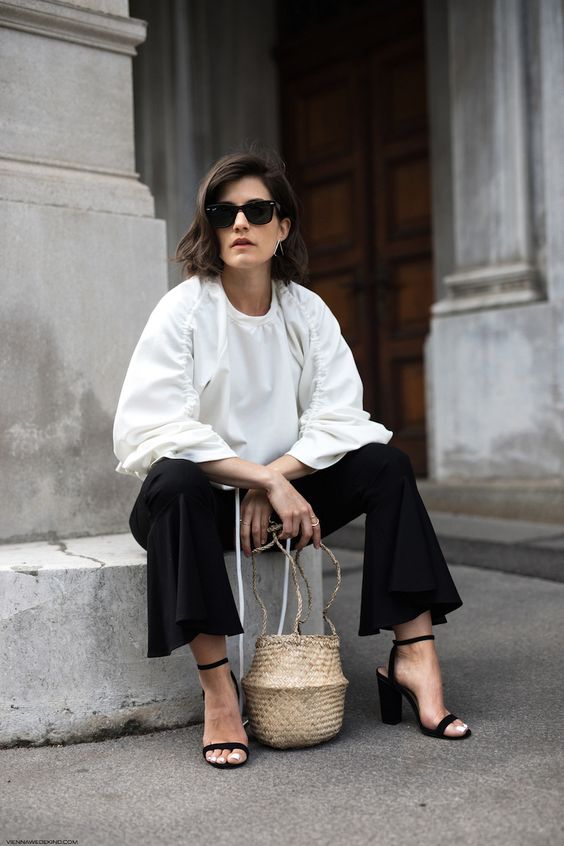 Another dressy outfit made even better with a straw bag. So chic!
I have a couple of different straw bags, in different sizes, and depending on the day, I switch them out. The J.Crew bag is a personal favorite; I love the size, the leather handles, and the fact that it's so classic and timeless. But all the cute striped ones with pom poms are just too fun to resist! Which is why I ended up with two 😉  I've sourced so many cute ones – I'm telling you, you'll want more than one, too!
Get the Look!
(*please note some affiliate links have been added for your convenience*)


Happy Friday!
Sheila
xo