Decluttering: 30 Things to Get Rid of in the Next 30 Days
Do you want to cut down on the clutter in your home but don't know where to start? Today we're sharing a list of 30 things to get rid of in the next 30 days!
Last winter I had to clean out my mom's house and move her to an assisted living facility, and to be honest, I was a little shocked. Her home was filled with clutter! My parent's home was always neat as a pin, but they sure hid it well. Drawers were full of free promotional tote bags, lanyards from conferences, 14 different address books, and multiple old wallets. The garage was full of broken appliances, old Christmas decor, masses of costume jewelry, and more tools, screws and nails than any one family could ever need!
After I spent a few full days cleaning out her clutter, I decided that I never wanted my own kids to have to do the same thing. We didn't have nearly as much as her, but we certainly had our fair share. So I set about emptying my home of things I wasn't using or needing. It's amazing how much of that can accumulate in our homes without our even realizing it!
Today I'm sharing 30 things to get rid of in the next 30 days to get organized for the new year! This isn't an organization challenge where I'm telling you to clean out your whole house, nor is it a specific closet overhaul or a kitchen clean out. It's an easy way to get rid of lots of things that you probably don't need, and maybe didn't even know you had. Just clear out one of these every day for 30 days (or more if you choose)!
A lot of these things we don't even realize we have because they're stuffed in drawers and the backs of closets. But physical clutter does clutter our minds and our lives, even when we can't see it. This list of 30 things to get rid of will give you a jump start on decluttering and getting organized so that you can start fresh in the new year! BONUS: Just to make it easier, I'm including a free printable with a list of all the items to get rid of at the bottom of the post!
*And one thing to note, when I say 'get rid of' I don't mean you need to throw everything out! Recycle any paper, glass or plastic. Donate clothing/bedding to schools, animal shelters or The Salvation Army, and books to your local library. Sell things like electronics or cell phones (or donate to charities that take them). There are so many people who are happy to receive your hand offs – you'll be doing good while also getting organized. 🙂
THIS POST MAY INCLUDE AFFILIATE LINKS. CLICK HERE FOR MY FULL DISCLOSURE POLICY.
30 Things to Get Rid of in the Next 30 Days!
Kitchen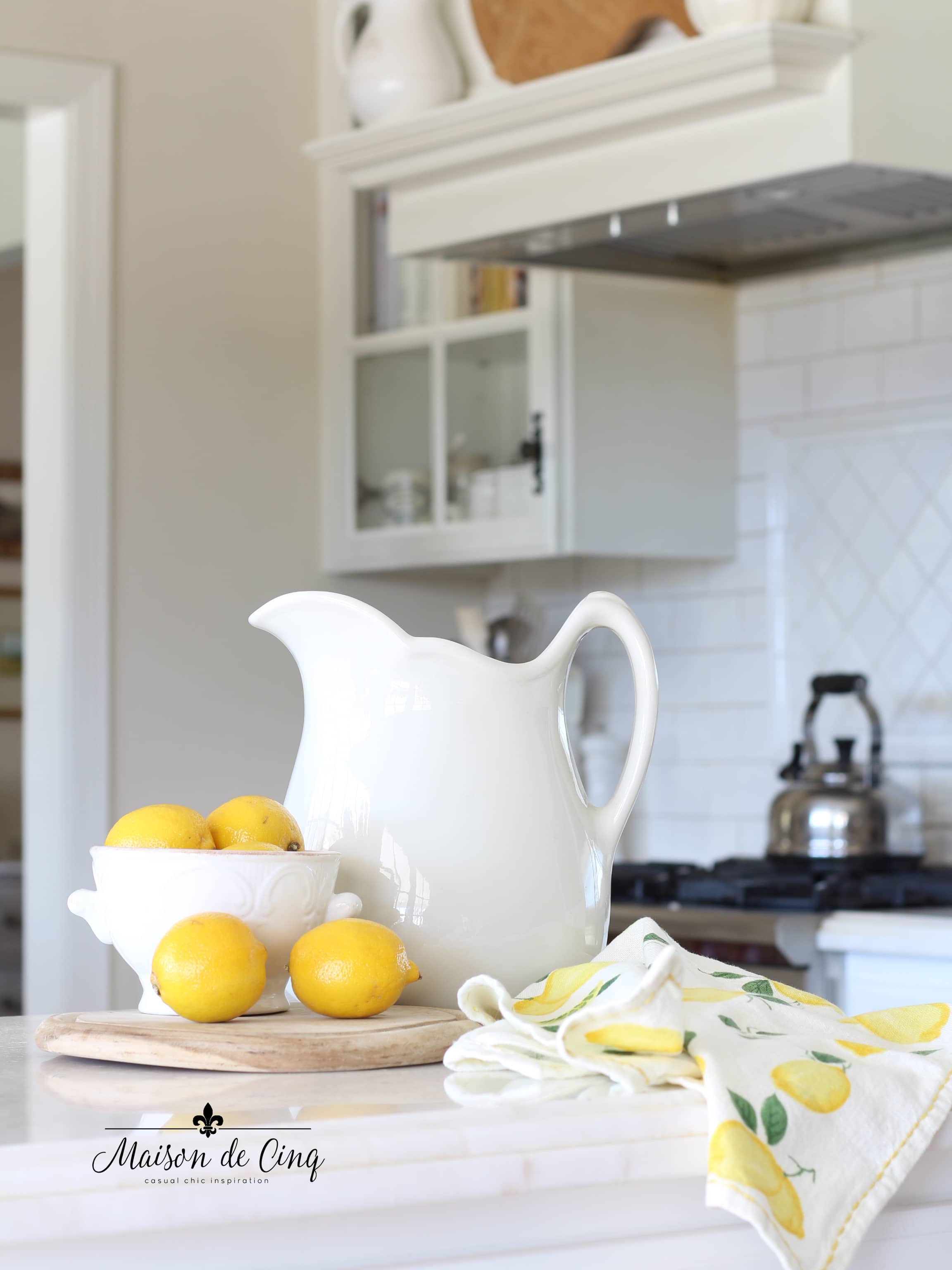 Unused gadgets or small appliances. For me these were things like the apple peeler/corer (I'd just slice and core them myself when I baked a pie), and the avocado de-pitter my husband bought that we never used. If you use them, great. But if you have tons of gadgets you don't use, then they're taking up valuable space in your cabinets!
Mismatched/free mugs. Whether they were a gift or a freebie, no one needs a million mugs. I bought 8 matching simple white mugs and ditched the rest, and it makes me so happy to look in that cabinet now!
Duplicate/extra water bottles. Same as the mugs. No one needs 10 of these for a family of four. Think about how many you really need (maybe one for each person and a couple of extras) and get rid of the rest.
Un-matching food storage containers or ones without lids. Take stock of your storage containers by matching them all to their proper lids, pitching anything that doesn't have one. Mine were also all different colors/types so I took this opportunity to switch to all glass containers (much healthier, too).
Any cracked/chipped dishes. Then take stock of what's missing and replace as needed. And like the mugs, if you have multiple mis-matched bits and pieces, buy a simple, white dish set. Food looks better on white, too!
Extra plastic bags. If you are overflowing with plastic grocery bags, now's the time to thin them out. We use reusable grocery bags most of the time so I just keep a handful of plastic ones for when we need them and I store them in this fabulous container.
Take out menus. You no longer need these! Simply go online to see the menu rather than having these take up space.

Living Room
Old magazines/newspapers. I'm still a fan of actual magazines but I make sure I only keep the past year's worth of each one. I also tear out any 'inspiration' pages and store those in a file in the office to refer to when I need them. You can recycle these or donate to a doctor's office or nail salon.
Movies you'll never watch again (or are in a format you don't use anymore). Guilty as charged. We still had not only dozens of DVDs but also VHS tapes from when the kids were small. And rather than give these to Goodwill, I donated them to the local library where they still use them.
Books you've read and won't read again. There's really no need to keep every book you've ever read! We thinned ours out and kept only research/reference books and novels we've truly loved or will read again.
Bedroom
Socks with holes or without mates.
Torn or worn out underwear or bras.
Clothing you don't wear or that doesn't fit. Here we're not doing a full closet overhaul, but do assess the items you aren't wearing at all. If you haven't worn something in 2 years (and it's not formal wear), donate it. And if it doesn't fit and you're hoping to wear it again, get rid of those too. If/when you lose the weight reward yourself by buying some new things!
Broken or tarnished costume jewelry. Toss anything that is tarnished, single earrings and broken pieces that can't be fixed. For real jewelry, you may want to fix the broken items and sell anything you don't use or wear. And while you're at it, make sure you have your jewelry stored nicely in some type of storage container or drawer.
Mismatched/wire hangers. Buy matching thin velvet hangers and you will not believe what a difference it makes in your closet. Not only does the uniformity look so much better, but you'll have way more room than before!
Free promotional tee shirts. This includes any freebies you got or ones you're saving for 'dirty work' or painting. You don't need 5 painting tee shirts, one or two will do. Donate the rest.
Old sunglasses. You'll never wear them. Trust me on this.
Old wallets. Ditto.

Bathroom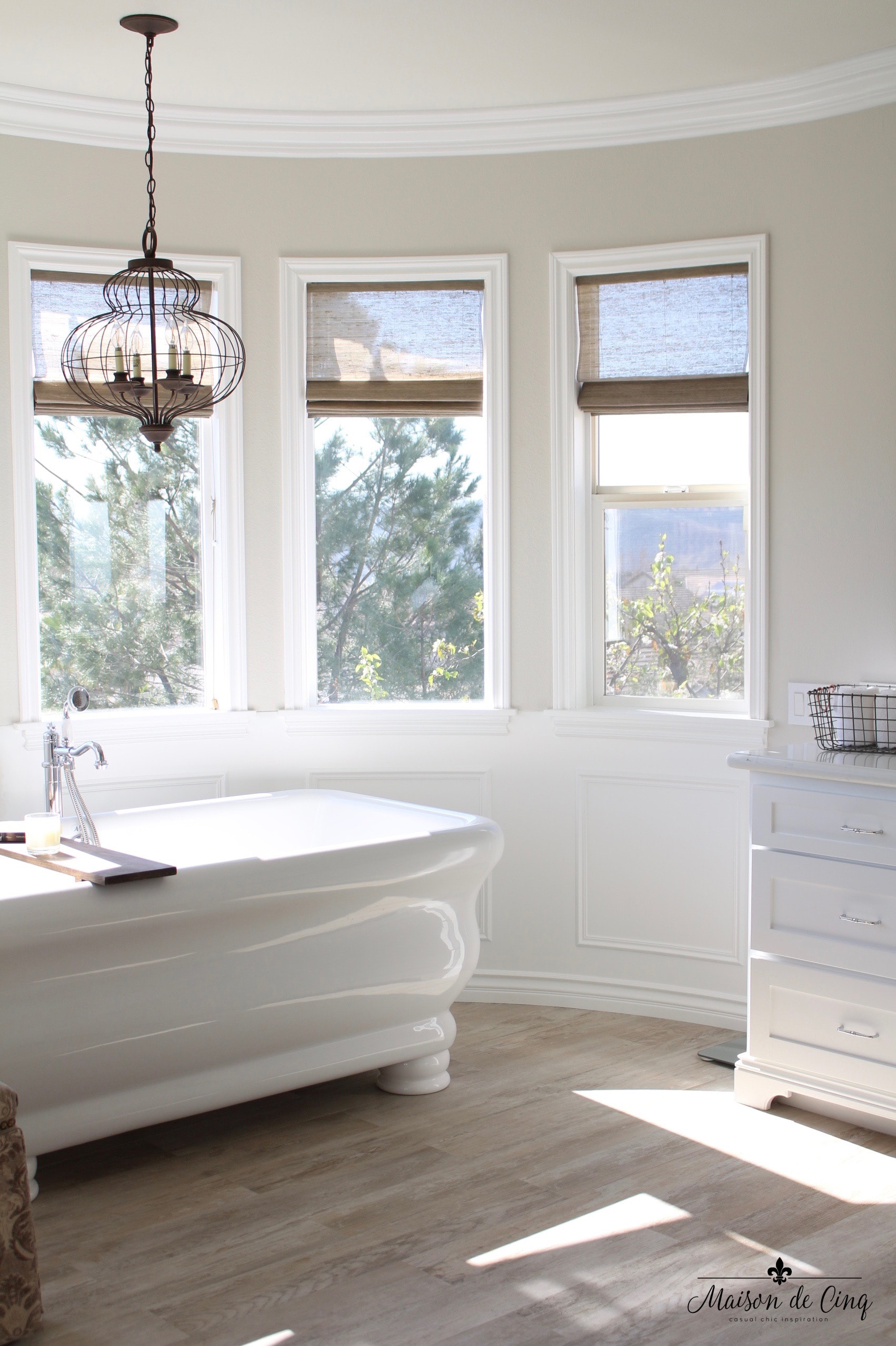 Old/not used makeup. Here you should go through and throw out anything that is expired/changed color, etc. along with anything you don't really love or use.
Dried out nail polish. While you're at it, pitch any colors you don't love.
Free samples you'll never use. The samples are so small that I can't make a decision as to whether I would buy that product in the future anyway, so I've gotten rid of almost all of them. And now I decline them unless it's something I really want to try.
Expired medicines. This goes for over-the-counter as well as prescription.

Linen Closet
Extra sheets you don't use/need. I found 3 sets of twin sheets when I redid our linen closet, and we haven't had a twin bed in the house in over a year! Assess what size sheets you need and keep two sets for each bed, one for using and one as a spare. Another tip? You don't need to keep multiple 'extras' for painting and the like. Save a couple of the extra flat sheets for messy projects, store them in the laundry room or garage, and donate the rest.
Worn out/old sheets. There's nothing like new sheets! Buy high-quality, all-white sheet sets and only as many as you need (see above).
Worn/mismatched towels. And is there anything more satisfying than fresh, new towels all neatly stacked in the linen closet? If you have old, worn out towels, get rid of them, keeping only a few for dirty jobs. Then treat yourself to a new set of all white towels. You'll thank me later. 😉

Office/Desk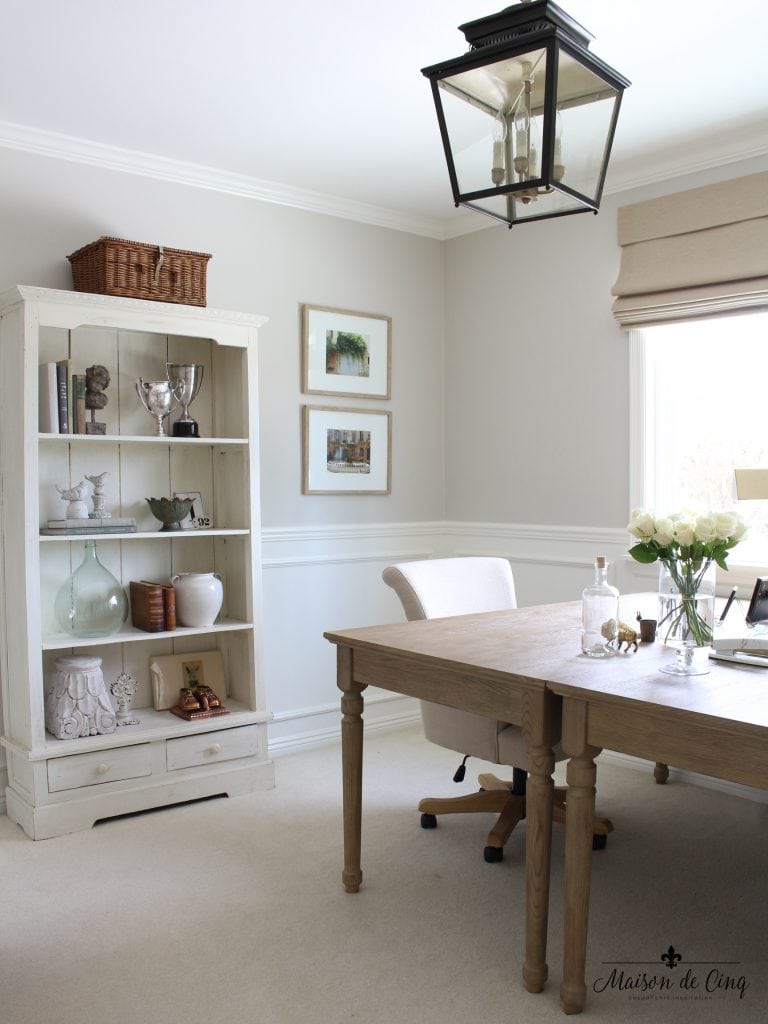 Extra cables and chargers. We had a box of these. Yes, a box! Go through all of them and match them to the electronics you currently have, making sure to label them for later. Donate the rest.
Old cell phones and cases. Sell or donate any cell phones you're not using. Many charities refurbish them for the military or abused women. Be sure to restore the factory settings and remove any of your data before you do so.
Old, unidentified keys. Test them in every lock in your home and if they don't fit, feel free to pitch them. If you do figure out some 'mystery keys', be sure to label them.
Wrapping paper scraps. During the holidays I keep some of them when we're all wrapping a lot of gifts. But the rest of the year, they never all get used up anyway. Recycle them.
Mismatched/free promotional pens. Throw out the freebies and buy a bunch of black pens, all the same. Your office will immediately feel neater!
Warranties. For years we kept paper copies of these but they're now all available online so there's no need to store them. Recycle them.
Garage
Dried out or no longer needed paint cans. Pitch any paint that is dried out, along with any paint that is no longer a color you use in your home. While you're at it, make sure the paint cans you do keep are labeled and properly sealed. Contact your city or trash collector for the proper disposal of paint in your area, or bring them to your local Benjamin Moore for recycling.
I hope you've found this list of 30 things to get rid of helpful! And just think – in a month (or less) your home will feel neater, more organized and you'll have room to spare!
Decluttering Resource Guide

Happy Decluttering!
Sheila
xo
And if you want a copy of my 30 Things to Get Rid Of checklist, click the photo below to print!
And if you enjoyed this post, be sure to check out some of the other posts below: