Apple Butter Old Fashioned – The Ultimate Fall Cocktail
This Apple Butter Old Fashioned combines the warmth of bourbon with seasonal flavors to create the perfect fall cocktail.
I love a good seasonal cocktail. I'm always on the hunt for a new one to serve for a fall dinner party or Thanksgiving, and that's how I discovered this Apple Butter Old Fashioned cocktail!
This post may include affiliate links. Click here for my full disclosure policy.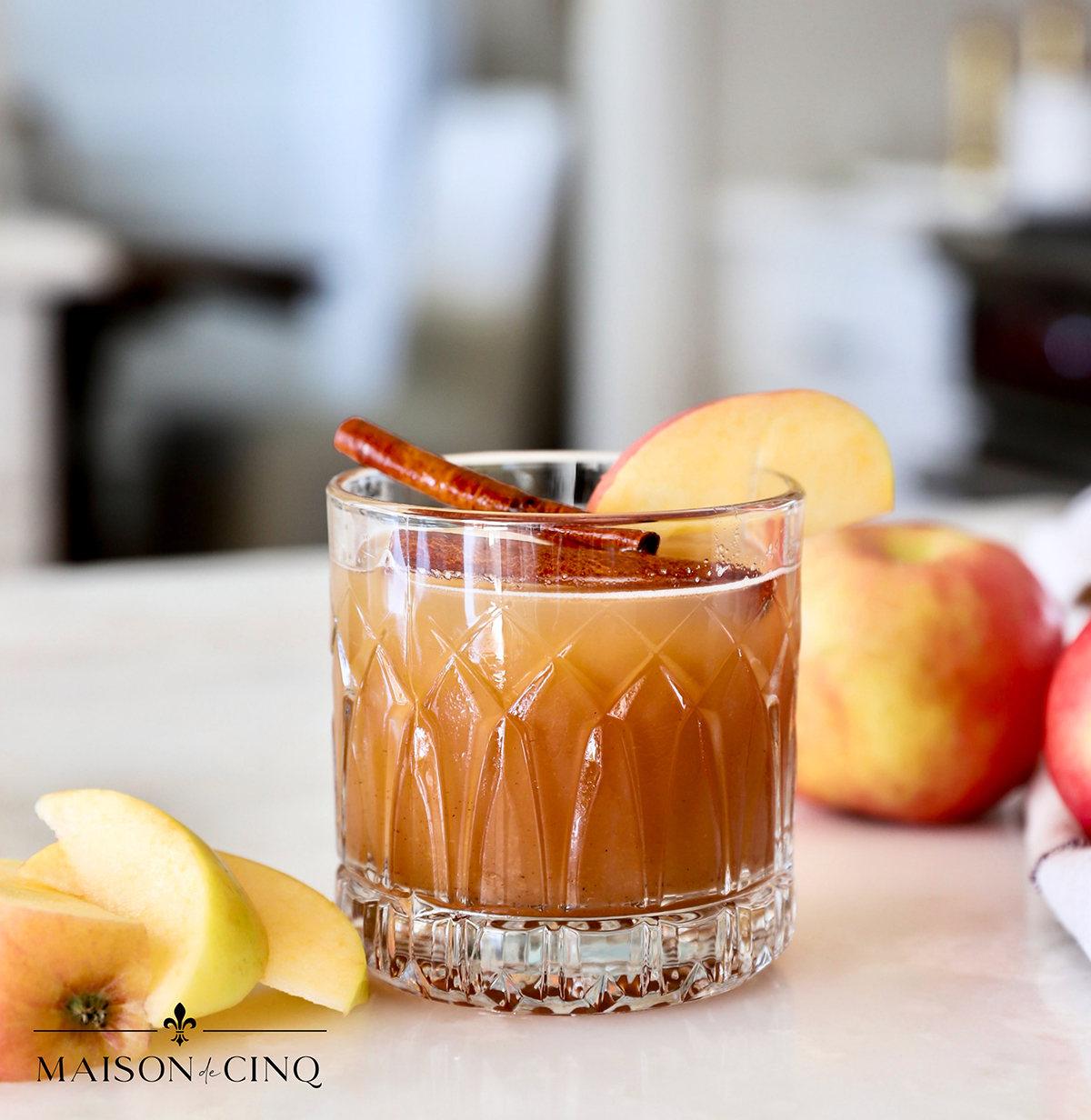 The funny thing? I don't really like regular Old Fashioneds, and I'm not even a bourbon lover! But, I have to say, in this cocktail it just works. The combination of the bourbon with all that apple-y goodness might just be the perfect fall cocktail!
Bourbon is a warm and rich liquor, perfect for the cooler months and for mixing with the flavors of fall. And once I tried this cocktail, I was hooked.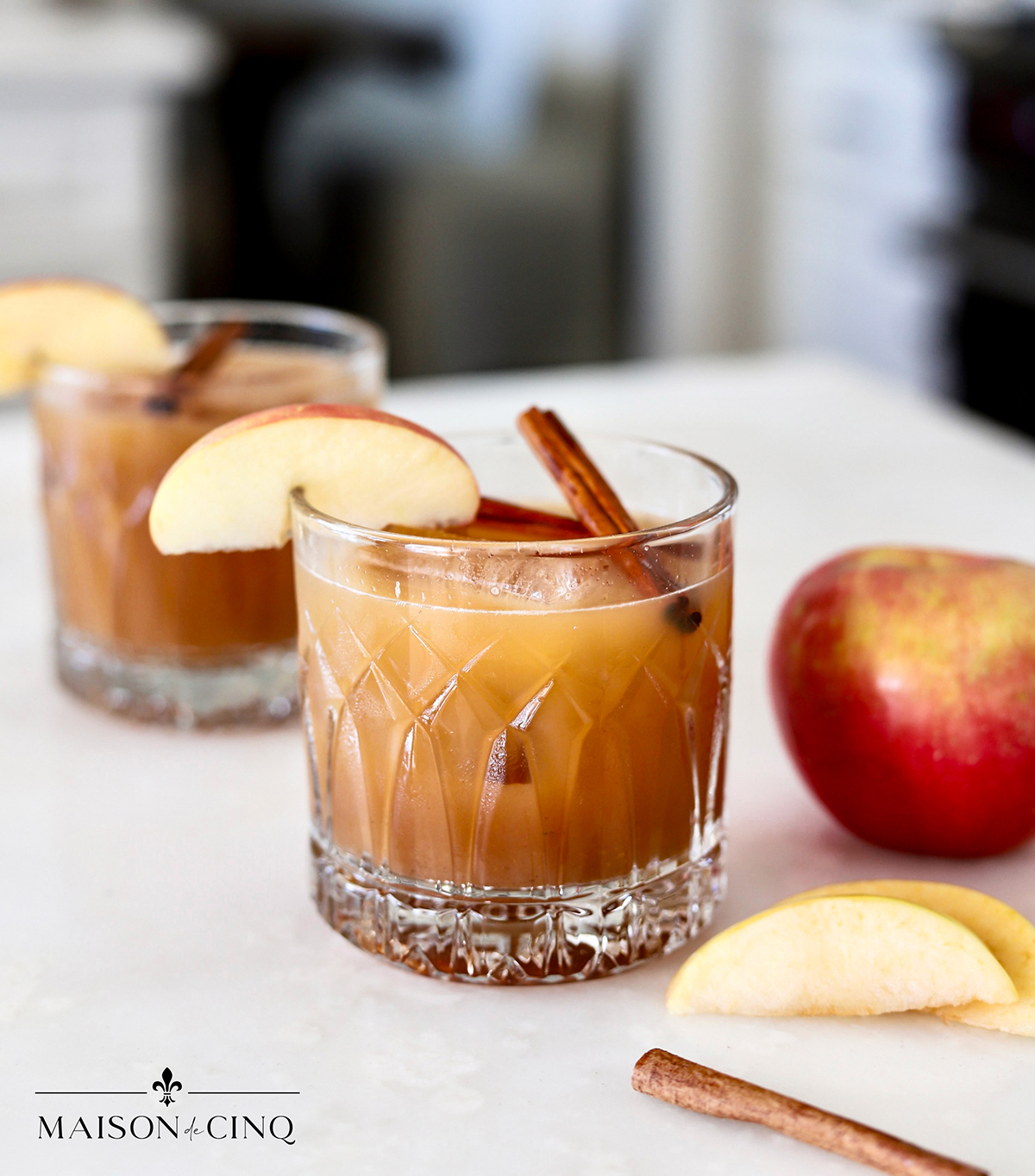 But I think the thing that really takes it over the top is the addition of the apple butter. It's a clever way to not only add apple flavor and a little sweetness, but depth as well.
If you've never had it, apple butter is a concentrated version of apple sauce. The apples are cooked longer, intensifying and caramelizing their flavors. Apple butter has sugar, along with either maple syrup or molasses, as well as warming spices like cinnamon, allspice, and cloves, which makes it perfect for bringing those fall-ish flavors to this cocktail!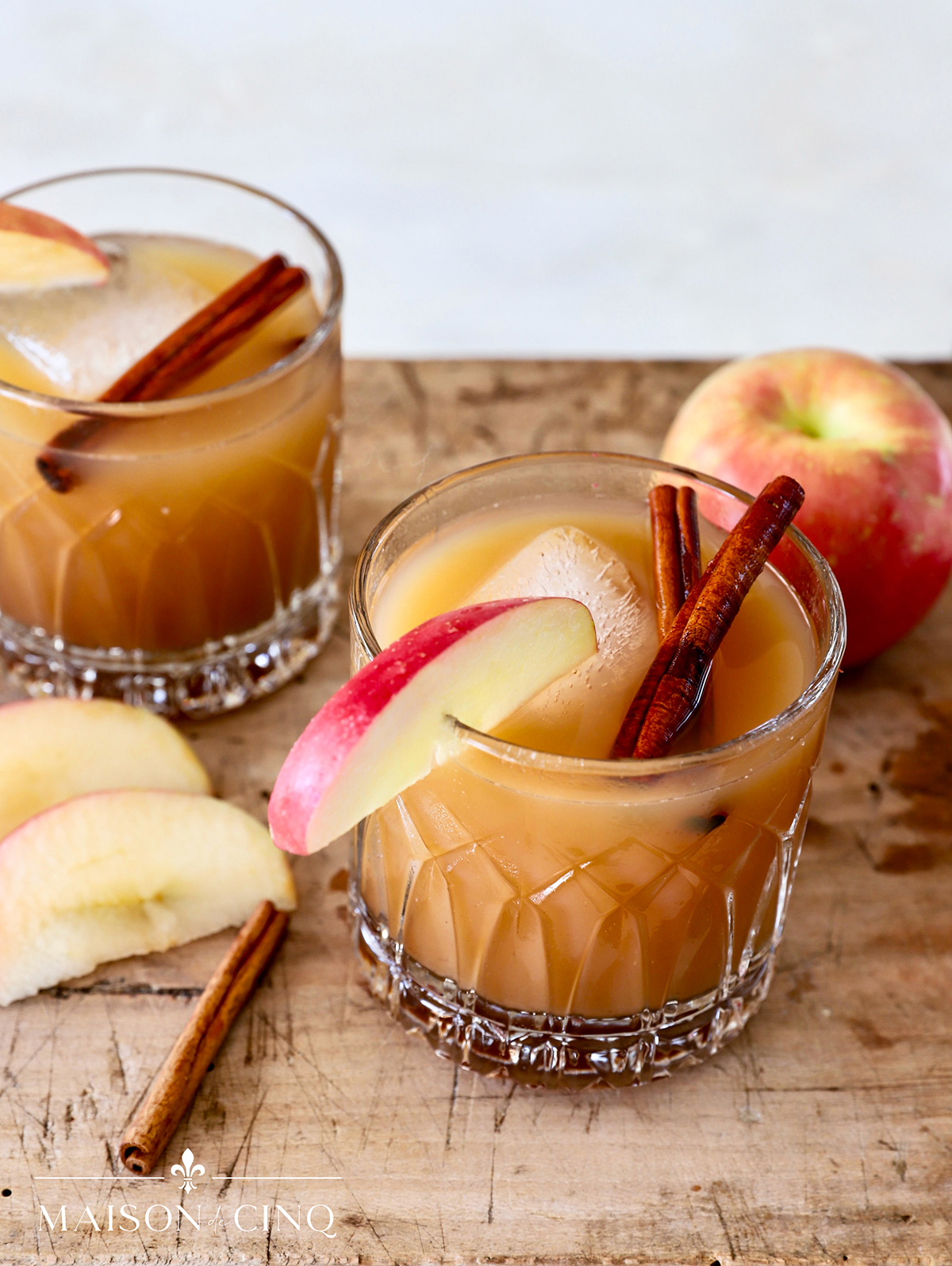 Another great aspect to this recipe (to me), is it adds apple cider as a mixer which really cuts down on the intensity of the bourbon flavor. If you're like me and don't love bourbon or aren't really sure, the apple cider is a nice way of toning down the bourbon without drowning it out.
I also left out the bitters simply because I wanted to keep the alcohol level on the lower side, but feel free to add them if you prefer.
P.S. for those of you who are 'bourbon people', feel free to leave out the apple cider and of course, add the bitters. Either way you make it, this cocktail is delicious!
Plus, this recipe could not be easier. You don't need any special equipment other than a cocktail shaker. And the only ingredient you may need to go out and pick up is the apple butter!

Yield: 1 drink
Apple Butter Old Fashioned
This Apple Butter Old Fashioned combines the warmth of bourbon with seasonal flavors to create the perfect fall cocktail.
Ingredients
2 TBSP. apple butter (store bought or homemade)
1/4 cup apple cider
2 oz. high quality bourbon (we love Basil Hayden and Bulleit)
2 dashes bitters (optional)
1 1/2 oz. club soda
Apple slices and cinnamon sticks, optional (for garnish)
Instructions
1. Combine apple butter, apple cider, bourbon and bitters (if using) in a cocktail shaker. Shake well until mixture is very cold.

2. Pour mixture over ice and top with club soda.

3. Garnish with apple slices and cinnamon sticks, if desired.
Notes
You can use store bought or homemade apple butter, either is delicious. Also, buy true apple cider, not apple juice as it has more depth of flavor and will make your drink taste better. We love Trader Joe's apple cider.
So cozy up by the fire and invite some friends over, or serve this at your Friendsgiving or Thanksgiving dinner. Not only does it taste delicious, but it's also pretty. And trust me, everyone will love it (even those non-bourbon lovers like me!)
Shop Cocktail Essentials

Happy Fall!
Sheila
xo
*adapted from Half Baked Harvest
If you enjoyed this post, be sure to check out more fall entertaining and decorating ideas below: