Why a Bergère is the Perfect French Chair, and Where to Find One!
Find out why the French Bergère chair is the perfect armchair for a living space, as well as where to find the best ones!
There is nothing quite like the perfect arm chair in a living space. And of course, since I'm partial to French style in general, I just adore a good French chair! Bergère chairs are versatile, classic, and comfortable (which not all armchairs are).
For those of you not familiar with it, a Bergère is a chair designed in the Louis XV style, with an upholstered back and arms, and fitted with a loose tailored seat cushion. These antique French chairs typically featured wood frames that were either gilded or painted and were upholstered with fine fabrics.
And to me, that is key! Today, these chairs are often upholstered in simple fabrics, like linen, ticking, or even burlap. And that's what I love! As I've shared before, I love French style, but my take on it is a bit more casual. I love the juxtaposition of a gilded armchair covered in simple linen. Or gold mirrors in a room with distressed furniture and a seagrass rug.
The high/low mix is what really speaks to me. Without that bit of casualness thrown in, for me it can feel too fussy. But that mix of styles, the casual with the ornate, the rustic with the elegant, is the essence of casual chic style!
THIS POST MAY INCLUDE AFFILIATE LINKS. CLICK HERE FOR MY FULL DISCLOSURE POLICY.
The Always Perfect, Always Versatile, French Bergère Chair!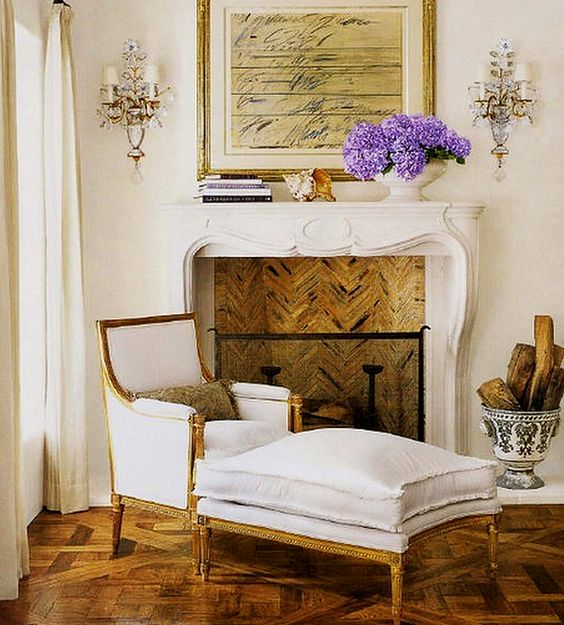 This one is gilded, and is one of my all-time favorite images! Design by Renea Abbott via Veranda magazine.
Via Alice Lane Home.
Beautiful living room with a pale version of a Bergère chair. By Loi Thai of Tone on Tone.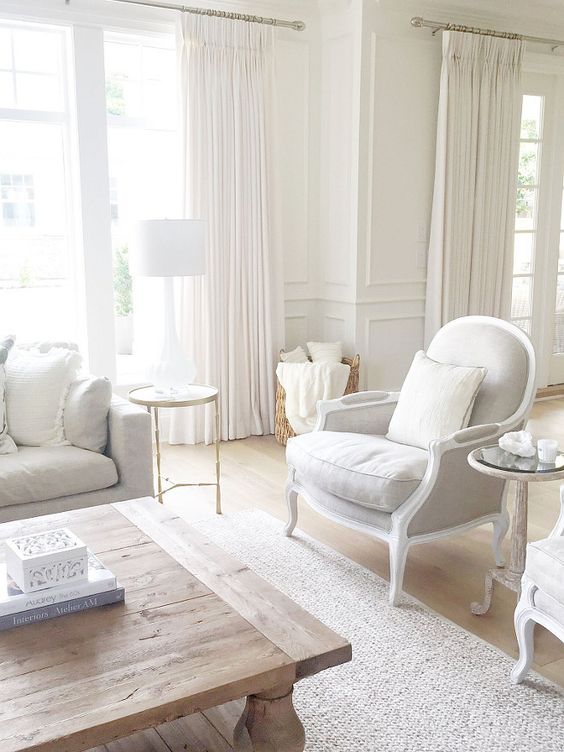 My friend Sonja's beautiful house with a white French chair. You can find more of her inspirational home here.
And Where to Find Them!
When I was looking for mine, they weren't nearly as easy to find as they are now! I purchased them at a local resale store, but frankly, had I been able to find ones as pretty (and reasonable!) as now, I most likely would have bought new!
Below you'll find some of my favorite French chairs; in different finishes and styles and at different price points. Some are very inexpensive, and some are more of an investment.
You can also look for a genuine vintage or antique (which I almost always prefer) but sometimes there just isn't time to shop for those. They are also often more expensive than the reproductions are.
Some good sites online for antique French chairs are Etsy, Ebay, and 1st Dibs. I've also known designer friends to find them in thrift shops or Goodwill stores. But if you're in a hurry, don't want used, or simply don't love the "chase," then one of these might just fill the bill!
I love the size and slightly updated version of this one.
The straight back of this chair creates a modern silhouette.
This feels fresh and classic at the same time!
This is the essence of a classic French bergère.
Love the nail head trim on this chair!
The pretty striped fabric on this one keeps it interesting.
And this chair is so unique with it's gray color mixed with burlap.
This classic French accent chair is a steal!
Probably my favorite one of the bunch – I love the caning!

Click to shop even more fab French chairs!

I hope this has inspired you to shop for your own French chair! Let me know if there are any great ones out there that I missed!
Sheila
xo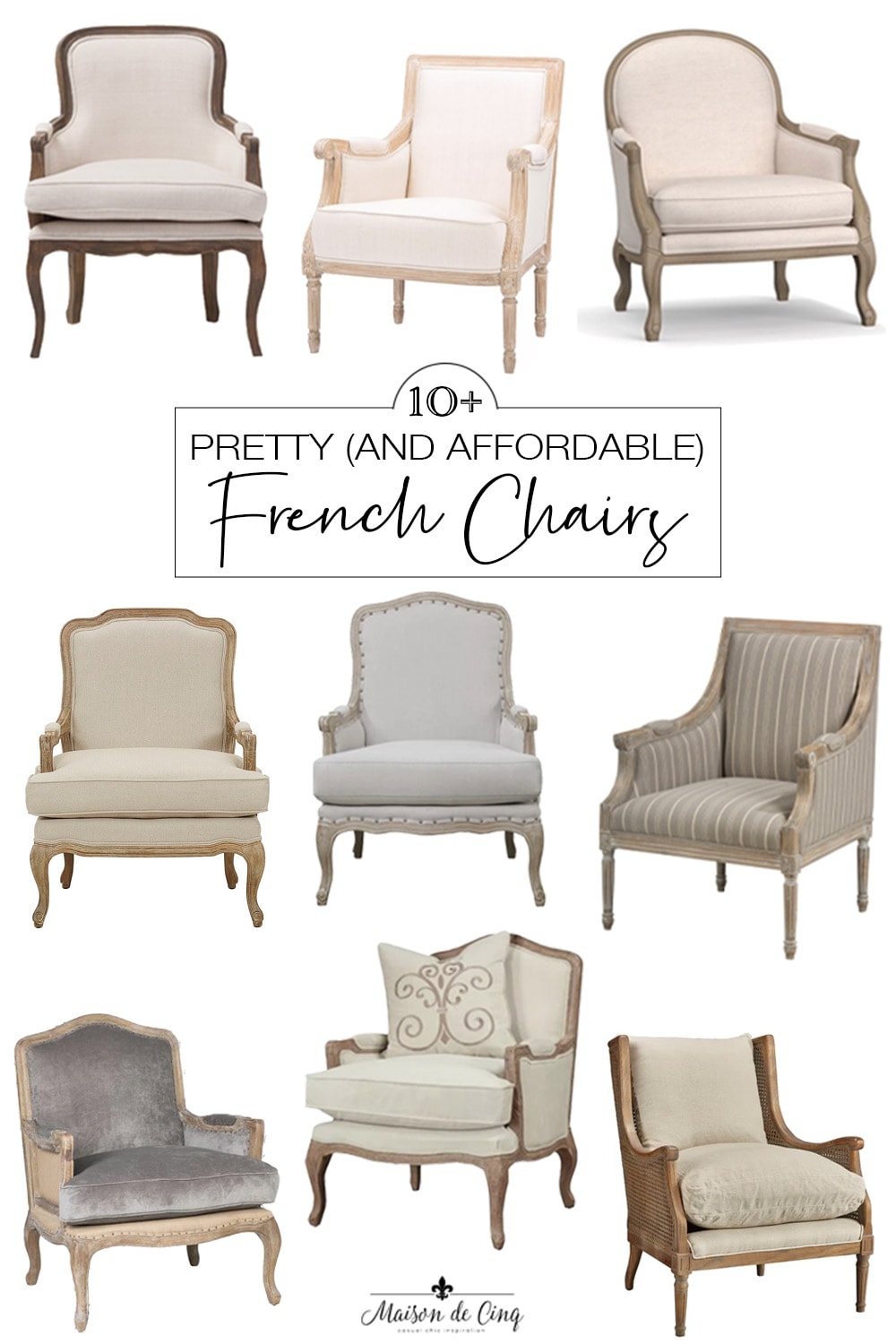 And for even more French inspiration, check out some of these other posts below!