Are you like me and lacking an office space of your own at home? If you're looking for inspiration, then this is the post for you. I'm sharing 20 of the most amazingly chic home offices out there!
Maybe it's because I don't actually have an office of my own, but I am so inspired by all the gorgeous offices I've been seeing lately! We do have an office of sorts that is in part of our garage, but as you can imagine, it's fairly dark. And not only that, it's rather hot in the summer and very cold in the winter!
Because of that, I'm usually writing the blog while standing in the kitchen or sitting in the dining room! Not only do I need an office for practical purposes, but it would be so fun to decorate one! With all the amazingly chic home offices I'm seeing, I'm so ready to decorate one of my own.
In anticipation of one of the kids moving out permanently, I've been eyeing office designs and pinning ideas on Pinterest like crazy. (That's probably not happening for awhile, but you know, might as well be ready, right?!)
So today I thought I'd share some of the most inspiring offices I've found. From French-inspired, to more traditional styles, to modern and transitional, these are all gorgeous!
French Style Home Offices
Probably the prettiest office on the face of the planet! Design by Brooke Giannetti.
This gorgeous French inspired office is by one of my favorite designers, Minnie Peters.
By Bieke Vanhoutte Interieurs.
A house in the Netherlands via Victoria magazine.
By design firm Sims Hilditch.
And our own office is finally finished! Take a peek at the transformation from my daughter's tween room to French-inspired home office!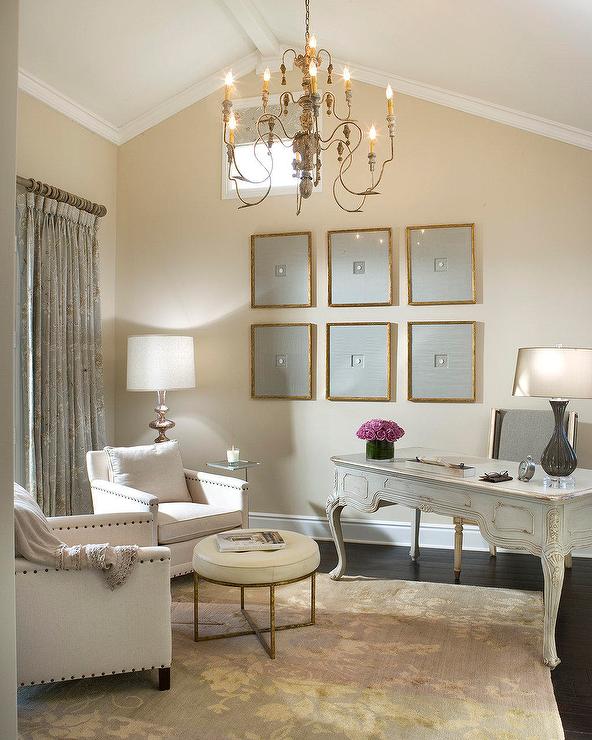 Jennifer Pacca Interiors via Houzz.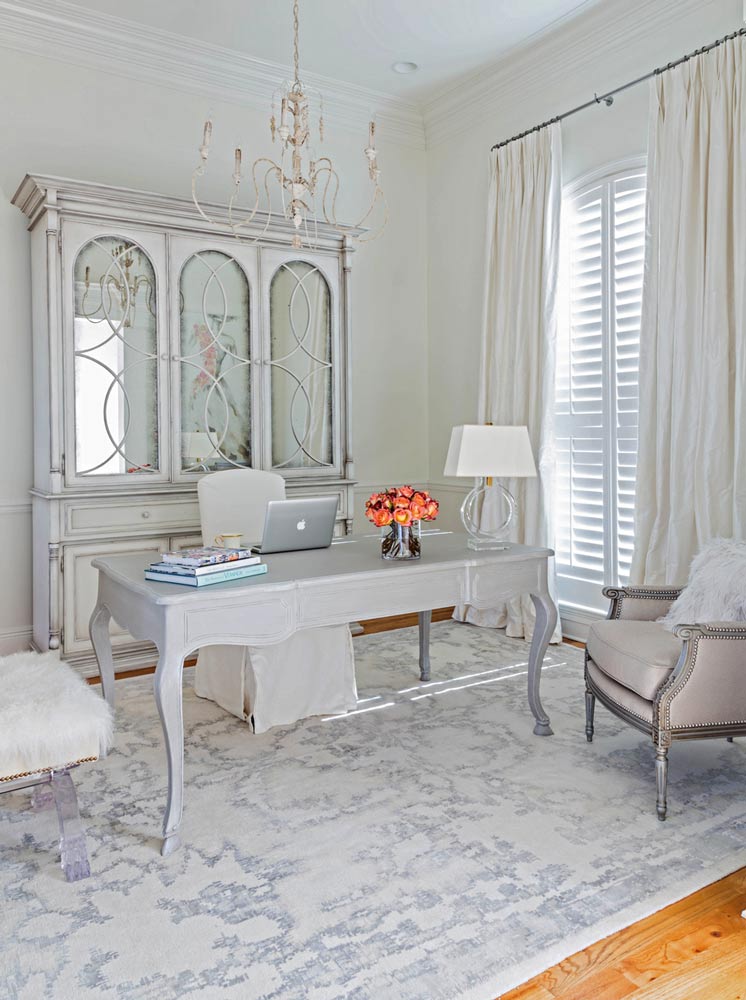 I absolutely adore this gorgeous and feminine office by Jennifer Dicerbo Interiors.
Terracotta Studio via Decorpad.
Brooke Giannetti's office at her home Patina Farm. And if you don't already own her book by the same name, it's a must own. Just one gorgeous image after the next!
So gorgeous! From my friend Hollie at Artful Homestead.
Farmhouse Style Home Offices
From Laluz Lighting via Houzz.
So pretty! Via Sarah Joy.
Traditional Style Home Offices
By designer Tami Owen of The Owen Group.
Via Architectural Digest.
Cabinets by Cantley & Company.
The black desk looks so good in this room of all white. Via IKEA.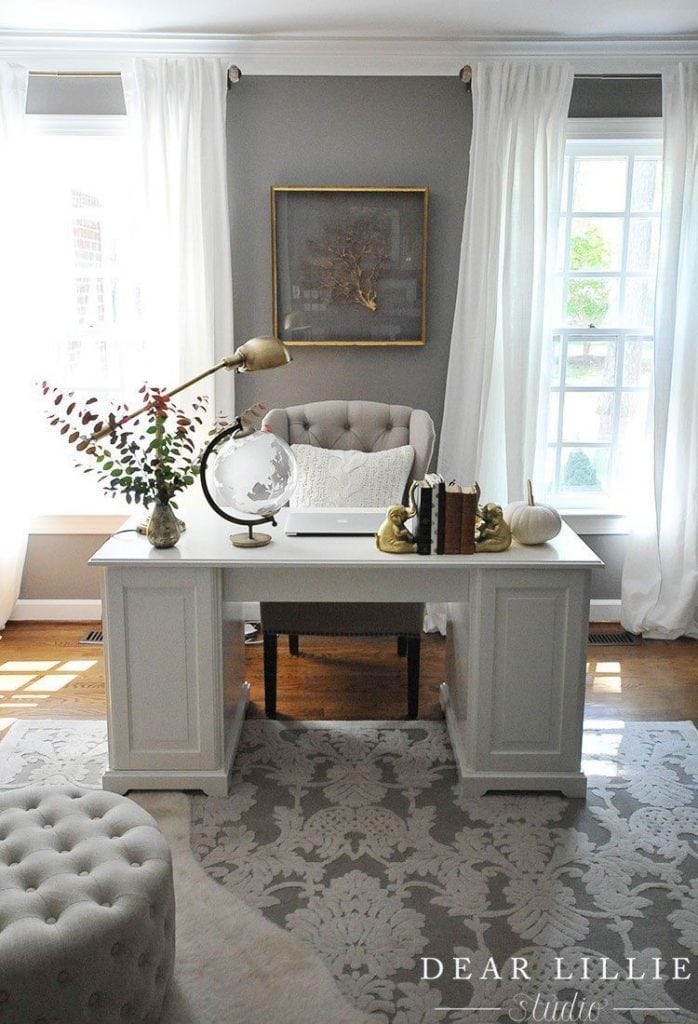 I love this beautiful office from Dear Lillie Studio!
Transitional Style Home Offices
Via Classic Casual Home.
Via Atlanta Homes magazine.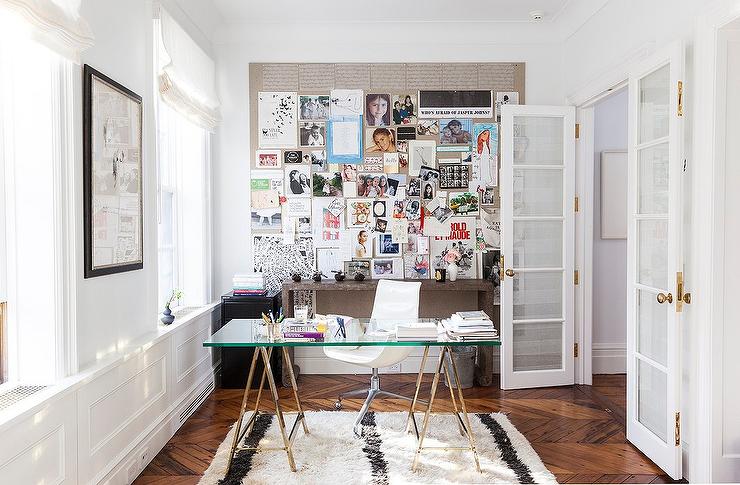 Photo by Leslie Unruh via One King's Lane.
Hogue Interior Design via Decorpad.
"Fashion Editor's Office" via One Kings Lane.
Are you as inspired as I am? I'm pretty sure I would get more work done and be more productive in one of these chic home offices!
Happy Friday!
Sheila
xo