For today's Friday Favorites post I thought I would talk fashion. I haven't done a fashion post in many weeks and I miss them! I love decorating and design inspiration, but when fall rolls around, I definitely fall into that "back to school" spirit and get in the mood to shop. Not a whole overhaul, just a little closet refresh. And one thing I love to buy, especially in the fall, is coats. I'm a coat lover (as I've shared before!) Seriously, I definitely should be living somewhere other than Southern California! However, an absolute classic coat that I didn't have until last year is a classic trench coat. And it's ironic since of all the coats that might be most appropriate for California winters, it would be the trench!
A classic trench coat is an absolute wardrobe essential! They are classic, of course, but also incredibly practical. They are great in rainy or windy weather, but they also work when it's a bit colder simply by adding some layers underneath. And when I say classic, I'm not kidding. I mean, can you think of one wardrobe item that has changed less in the last 25 years?! They are absolutely timeless! They exude an effortless chicness that not much else does. So, they're practical, classic, timeless, and chic?! I'd say that's a definite yes!
Via Fashion Jackson.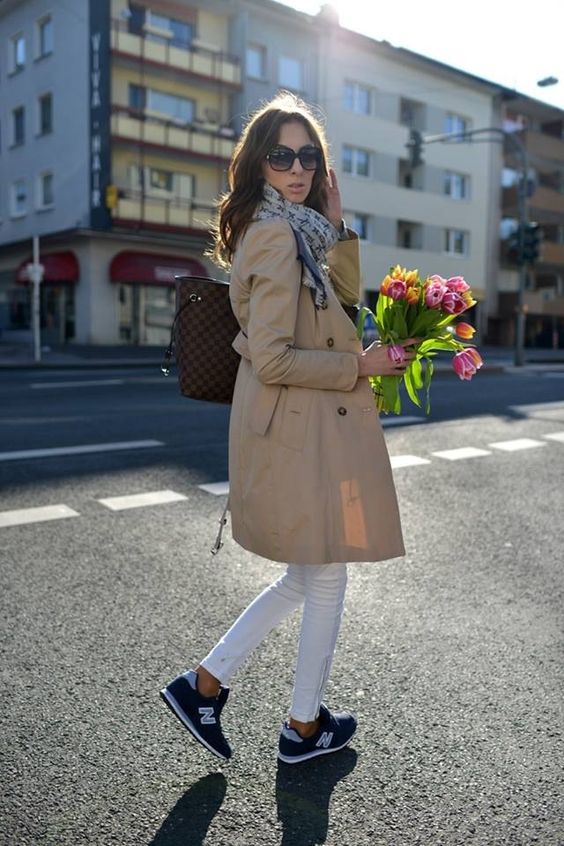 And how cute is a trench with sneakers?! Love this! Via South Molton St. Style.
An absolute classic. Laura Santo Domingo via Racked.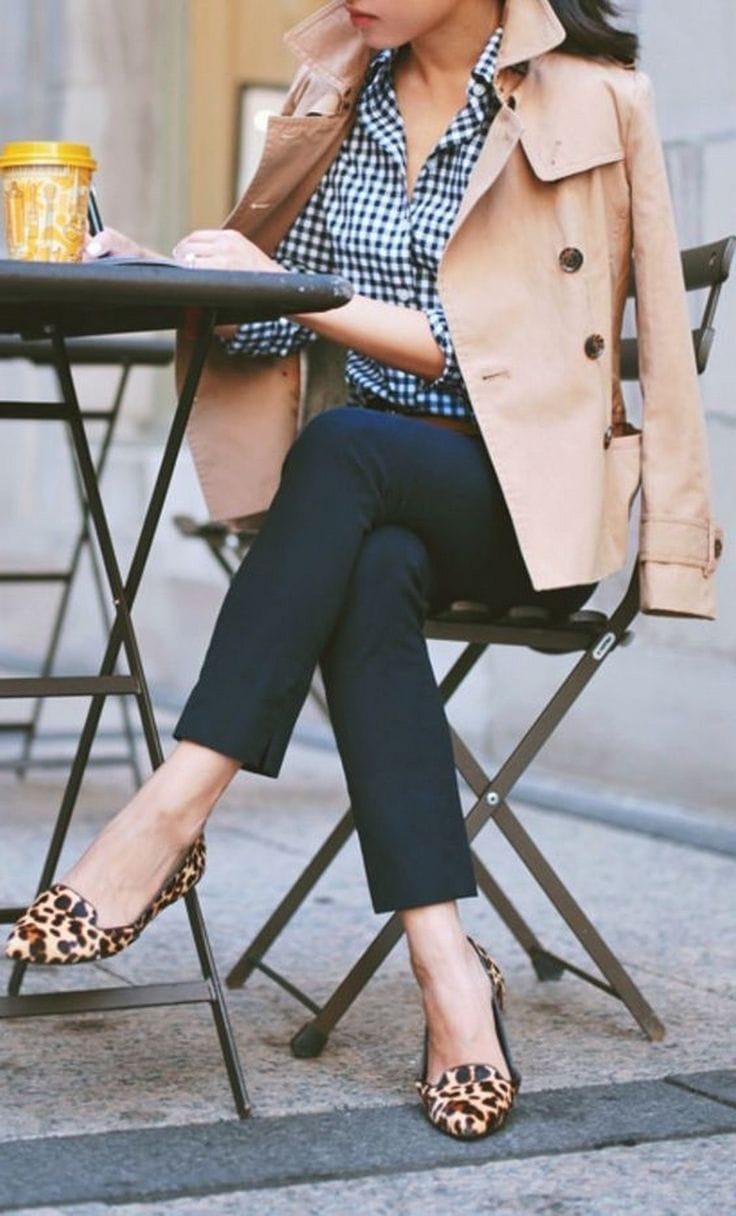 One of the most pinned photos in the history of Pinterest, I think! Such a chic, casual outfit. And loving that leopard again! Via Wendy's Lookbook.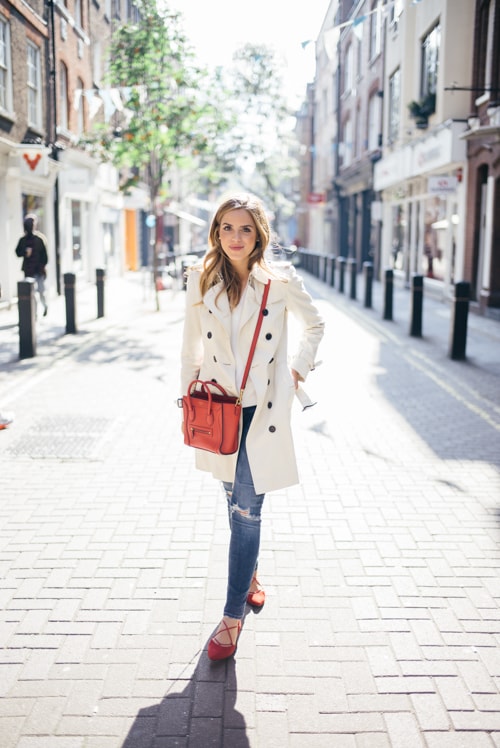 This trench is lighter in color than the typical khaki version but I love it. Perfect for the in-between seasons – and it looks extra cute with the pops of red! (Another fashion favorite!) Via Gal Meets Glam.
So cute! Love the khaki trench with an all-white outfit. Venice Greel via Just the Design.
Casual outfit perfection. Jeans, black flats, and a striped tee. Via The Every Girl.
Love it with the boyfriend jeans and heels. So chic! Via Sea of Shoes.
And how great is this trench with a dressy skirt and heels?! Unexpected yet so effective. Via Wendy's Lookbook.
Adorable casual outfit! For some reason, trench coats look especially good with a little scarf. Channel your inner Parisian! Via Bows & Sequins.
Love the trench with this all-white outfit. Perfect! Via 9 to 5 Chic.
Shop the Post!

*please note some affiliate links are added for your convenience*
Happy Friday!
Sheila
xo