Antique dough bowls are a big design trend these days. Today we're sharing all about how to style them as well as where to find them!
Maybe it's because I'm a baker, but there is something so romantic about antique dough bowls! I love the thought that someone once made bread in them, that they were used to feed their family and friends. And their patina! Now there are plenty of reproductions around these days, but the patina on the real ones is far superior. It's taken years of work and use to make them look the way they do, and that's a pretty hard thing to copy.
One of the other reasons I love dough bowls so much is how versatile they are. They can be styled for any season, holiday, or occasion. You can completely change the look of them simply by changing what you put in them. In fact, they are tailor made for seasonal decorating! And they're even great empty. Their character and shape can definitely stand alone.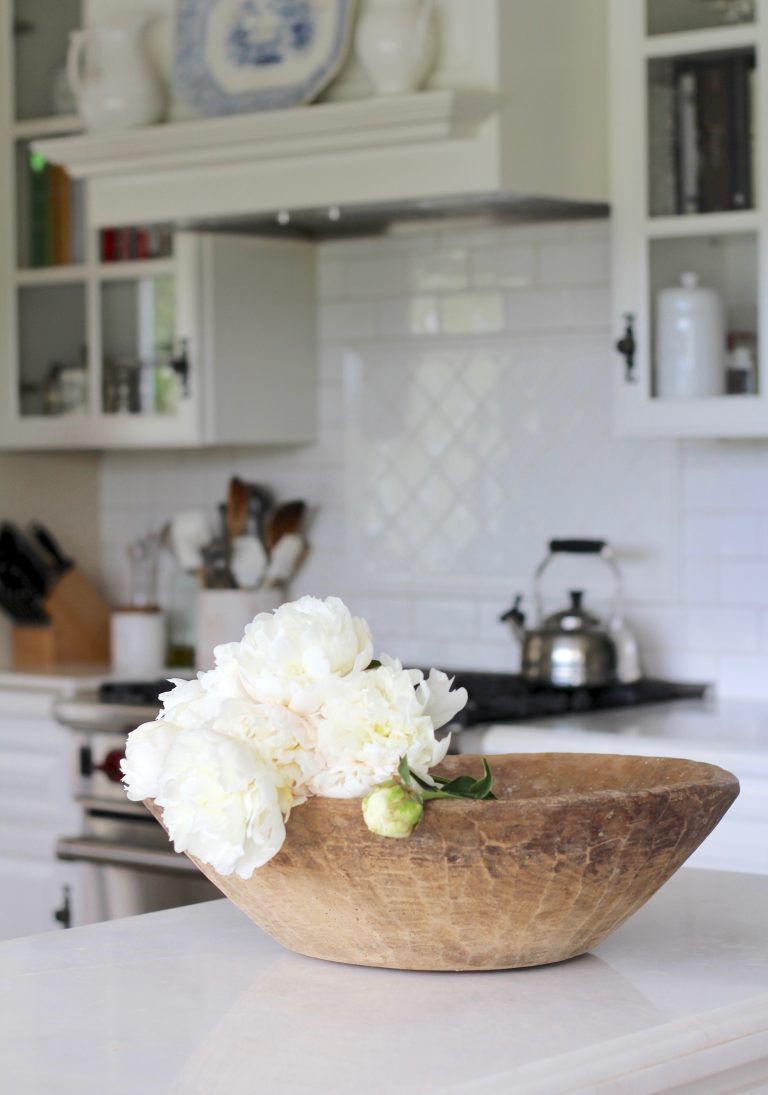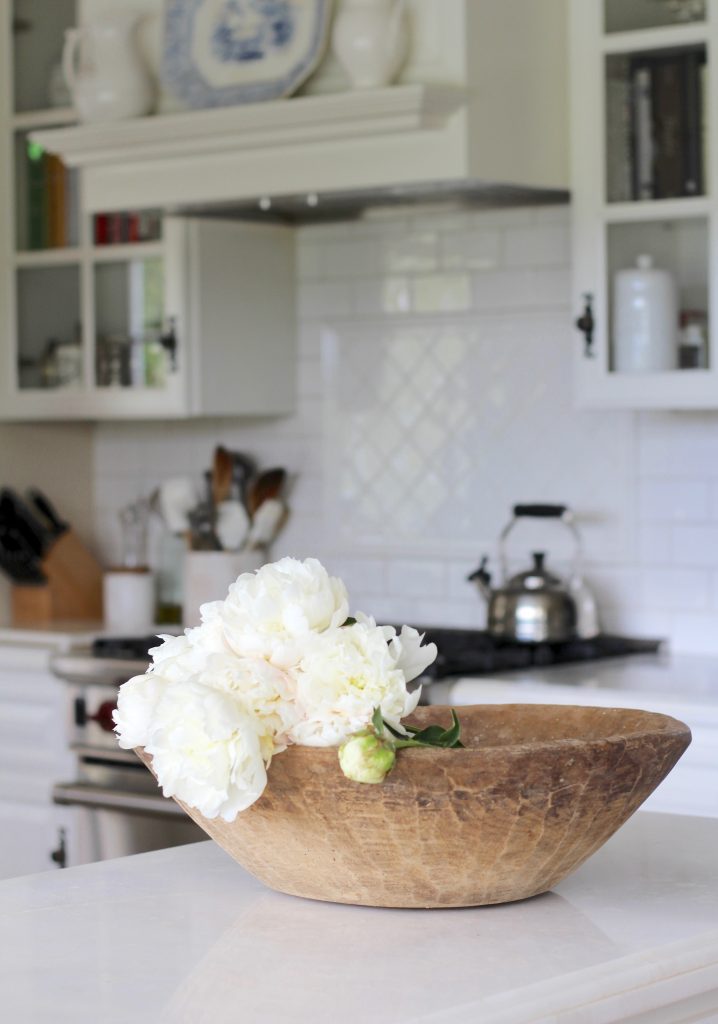 My dough bowl is fairly rare in that it is round rather than long. I do love the longer ones on a dining room table though, and I'm thinking I need one!
Flowers or Greens in Dough Bowls
Greens, flowers, and even faux plants work really well in dough bowls. The green against the brown of the bowl looks especially good!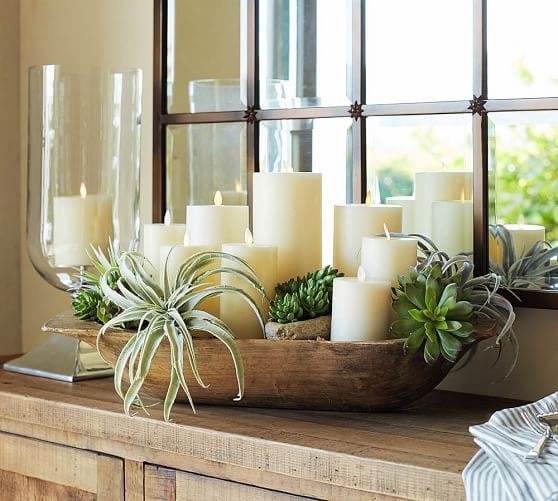 Via Pottery Barn.
I especially love succulents in them!! Via Pottery Barn.
Design by Laura Forbes Carlin via Traditional Home.
Fruits and Vegetables in Dough Bowls
What's great about using fruits and vegetables is that it fits right into the seasonal aspect. In the fall, fill your dough bowl with pumpkins, at Christmas, pomegranates and in the spring, artichokes. Seasonal decorating that's also practical!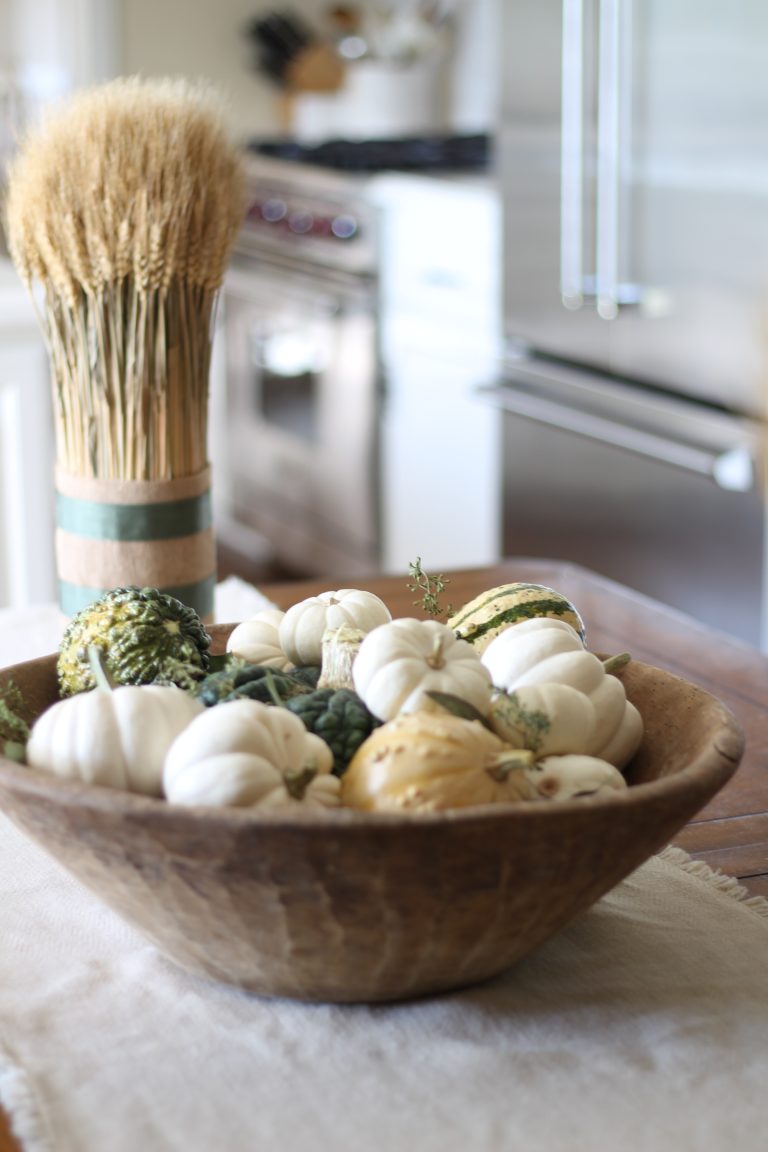 Mine filled with pumpkins and gourds last fall. You can see the rest of this fall tour here.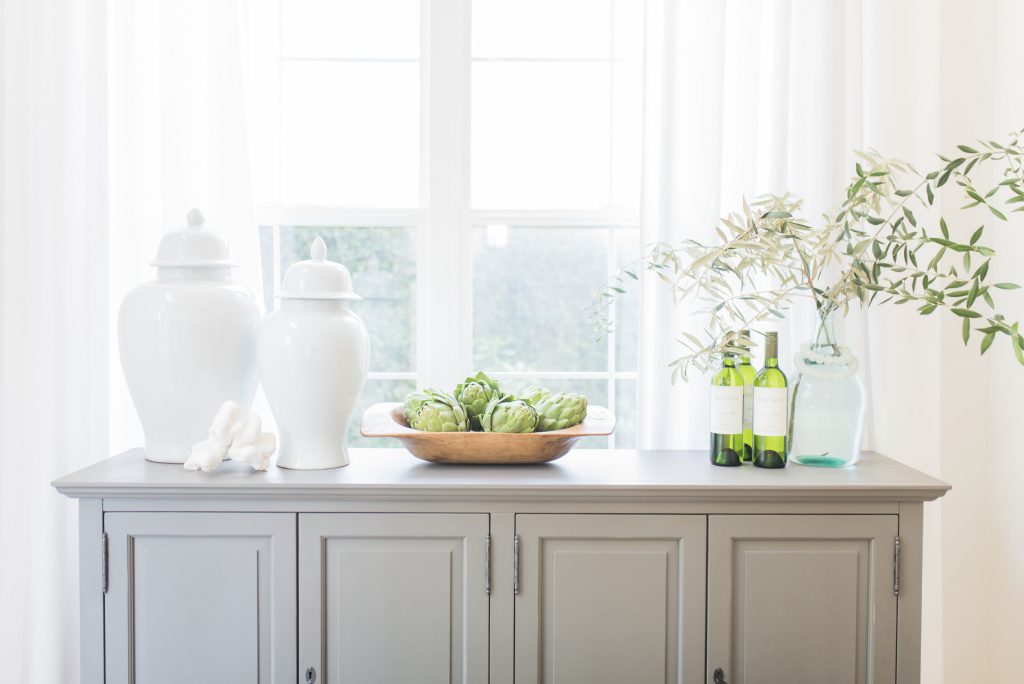 Love the artichokes! Via Pure Salt Interiors.
Design by Roger Higgins via Traditional Home.
Via Pearson & Company.
Seasonal Decor in Dough Bowls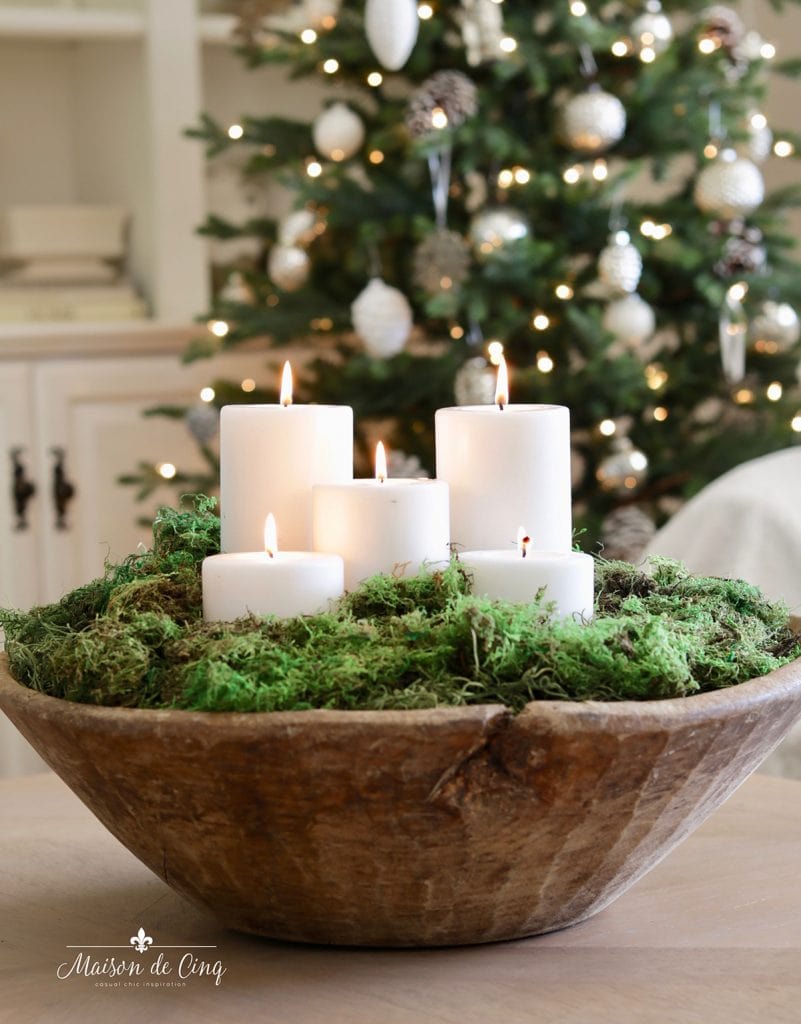 You can find the details for this dough bowl styling in my European Inspired Christmas Tour here.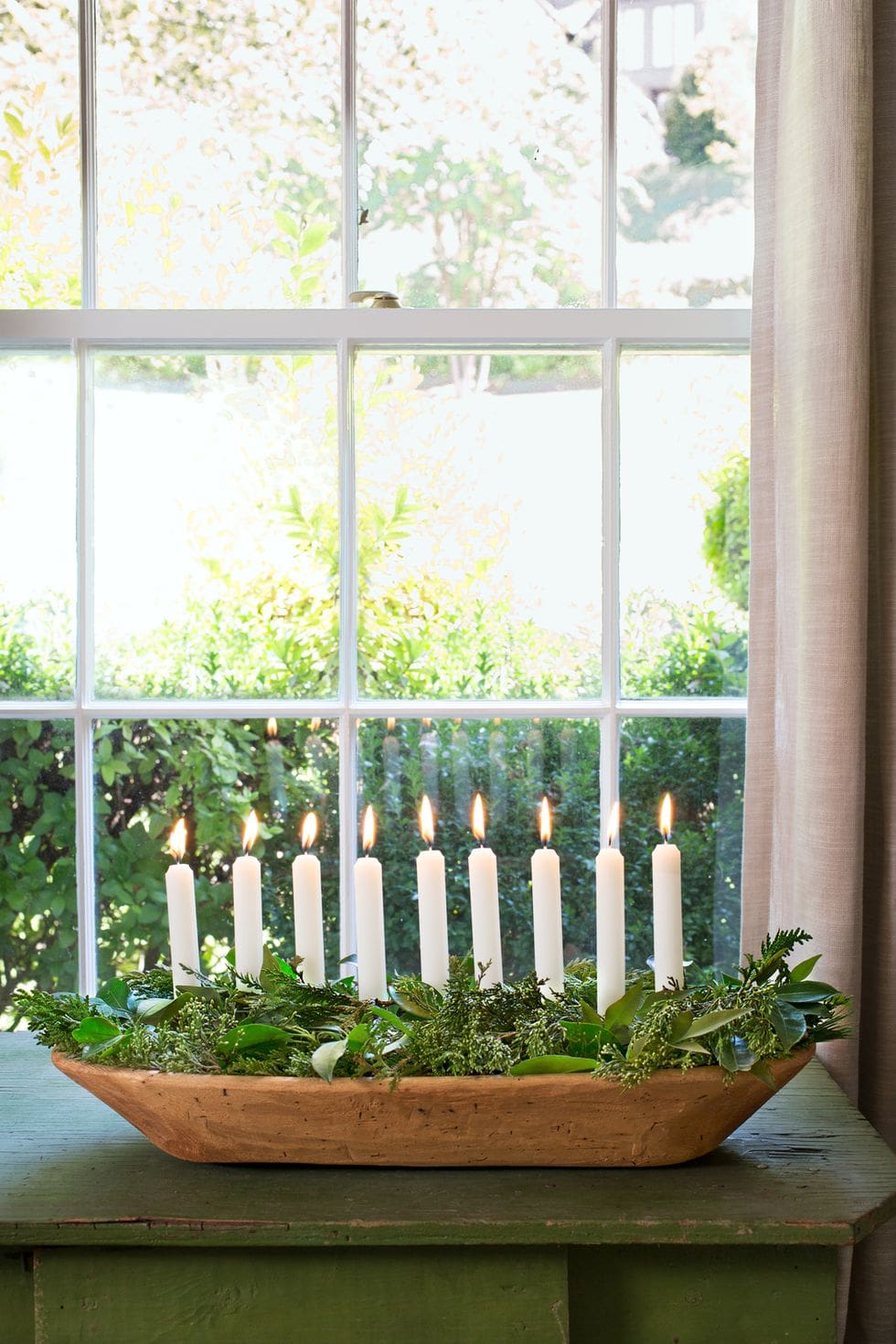 Via Country Living.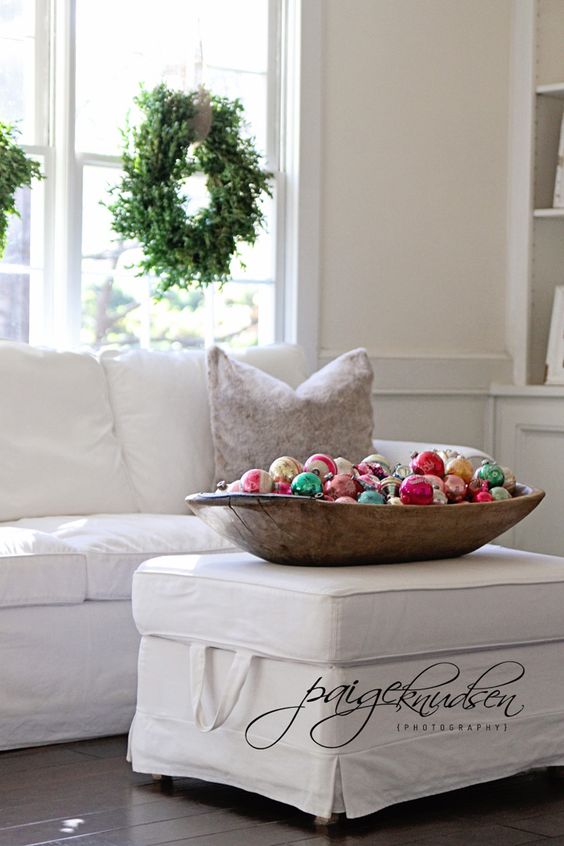 How cute is this?! Via Paige Knudsen Photography.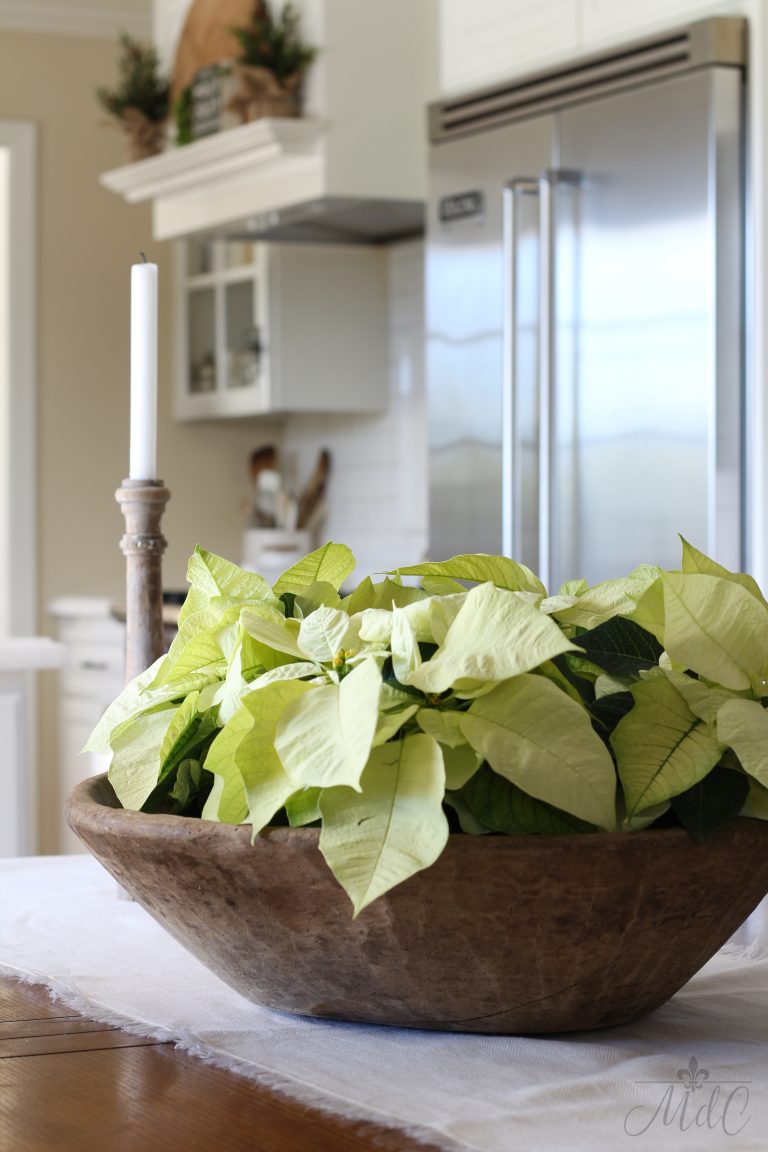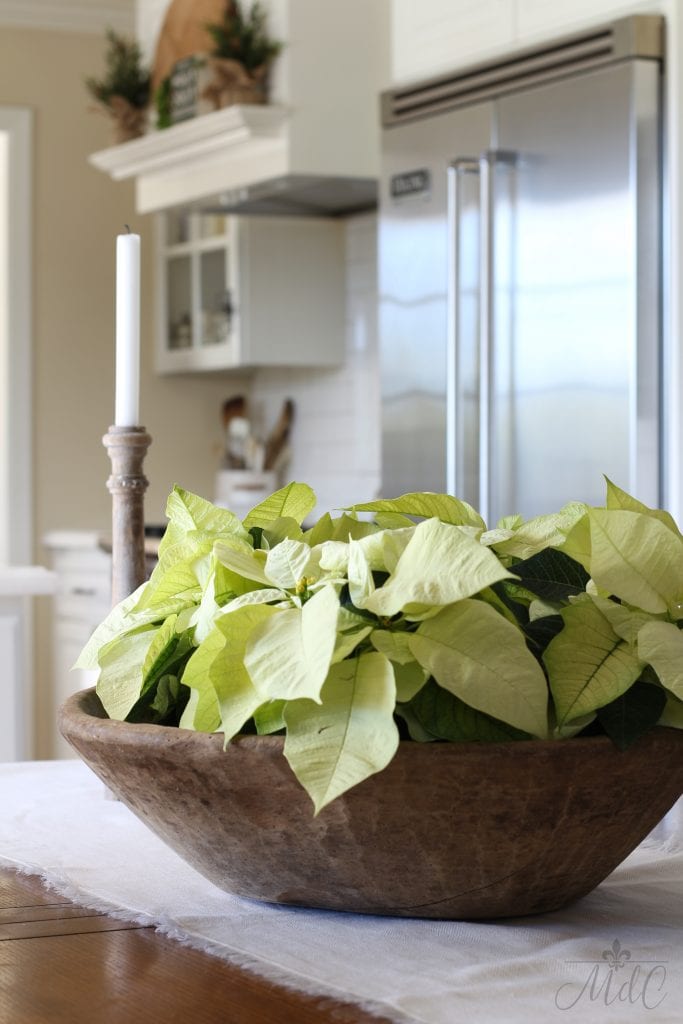 My doughbowl filled with poinsettias at Christmas.
This is my dough bowl filled with shells for the summer.
And how adorable is this?! I think I need a big long one just for entertaining! Via Pottery Barn.
When I was looking for mine, it was difficult to find antique ones that weren't prohibitively expensive. Now I see dough bowls literally everywhere! Not only are they still a big trend, but it doesn't seem to be slowing down.
Even Pottery Barn and Ballard Designs are selling them (real ones too, by the way, not repros!) And I've even noticed that the antique ones have come down in price! So whether you spring for an authentic antique, or go with a reproduction, you can find one at every price point!
Shop the Post!


*please note some affiliate links are included for your convenience*
Happy Friday!
Sheila
xo
If you enjoyed this post, be sure to check out more decorating ideas and inspiration below: