Fall Kitchen Decorating: Adding Texture & Subtle Fall Touches
Looking for fall kitchen decorating ideas? We're adding touches of fall color along with lots of texture for the perfect touch of autumn warmth.
The kitchen is typically the first place I start with my seasonal decor. I love fall, and we spend so much time in here, so why not bring in the textures and colors of the season?
As with most of my seasonal decor, I like the touches to be subtle. No loud rust decor or bright orange pumpkins – more of a subdued feel of nature along with textures to create that cozy, fall feeling.
THIS POST MAY INCLUDE AFFILIATE LINKS. CLICK HERE FOR MY FULL DISCLOSURE POLICY.
And what sets the tone for the season more than seasonal flowers or branches? On the table I have lots of fresh eucalyptus and dried grasses in a simple glass vase along with a French antique proofing basket full of apples.

Fall kitchen decorating with seasonal vegetables or fruit add lots of texture to the room while also representing the bounty of the season!

And for me no season is complete without some seasonal florals! White roses, two kinds of eucalyptus, along with more seasonal grasses create a simple, textural nod to autumn.

I also changed out the artwork over the range to this oil painting still life. I love the colors for fall!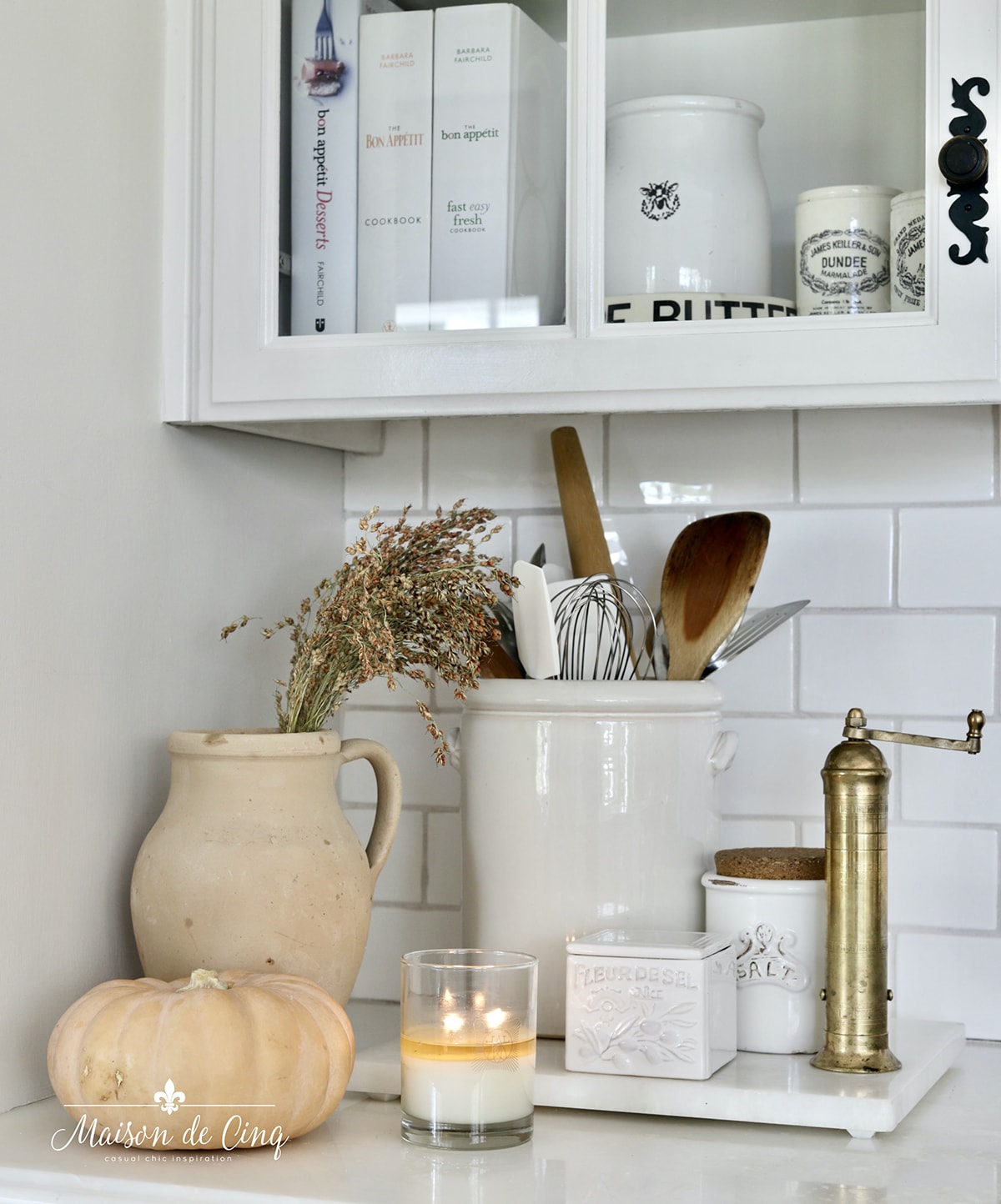 And of course, I've been burning my favorite pumpkin scented candle pretty much 24/7!


Pears are another seasonal fruit that adds texture – plus they're delicious and can be eaten throughout the season!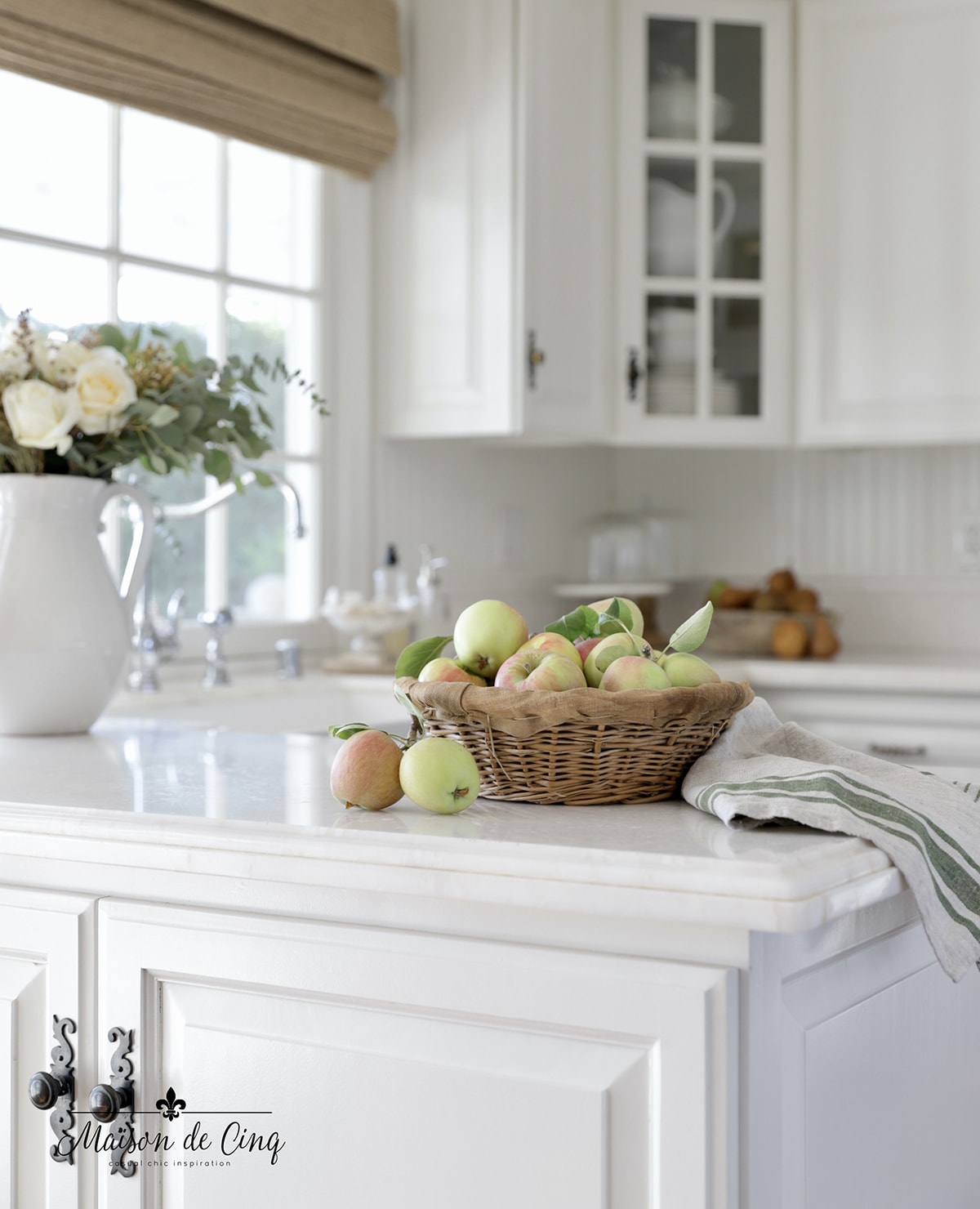 I love that just a few branches or florals, seasonal fruits, plus baskets and wood bowls for texture can bring a whole new feel to the space!
Shop Fall Kitchen Decorating


Happy Fall!
Sheila
xo
If you enjoyed this post, be sure to check out the posts below for lots more fall decorating ideas and inspiration!