Are you craving a more neutral and natural Christmas? In this post we're sharing our love for French Christmas decor and giving you lots of sources of where to find it!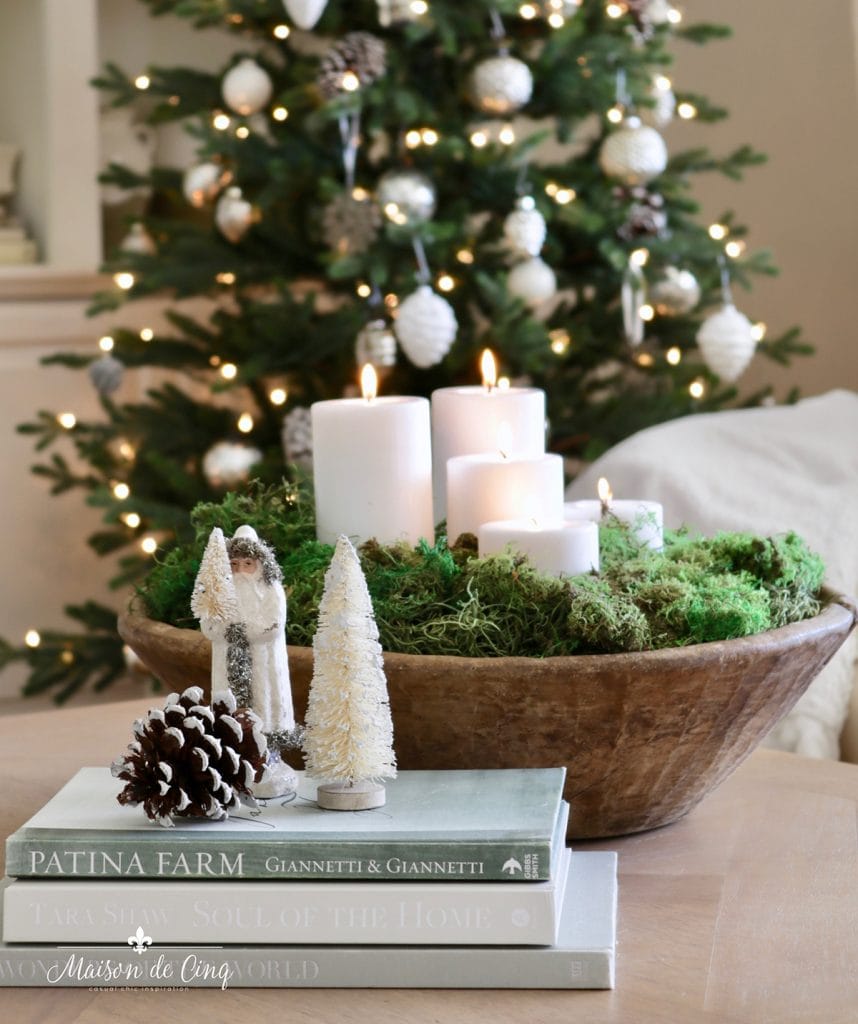 I know it's a little early for some, but last year I had so many questions about where I got some of my French Christmas decor, that I thought it would be nice to put it into a post for you this year. Before it all sells out!
To be honest, a lot of things that appeared in my tours last year were sold out before my posts even went live. It was frustrating for me, and disappointing for you. So today I'm sharing sources for a lot of what I used last year, as well as some new gorgeous French Christmas decor I've found for this year!
I love the look of a French or European Christmas! Lots of greenery, accented with gold, white or silver elements, with baskets and lots of texture for a neutral/natural looking style.
Shipping is slow this year, and a lot of the good things will go fast, so this way you can actually plan and order and be ready for the holidays ahead of time. And even better?! A lot of things have pre-Christmas pricing and I think in this case, the early bird gets the worm!
Hopefully you'll be inspired to do some early decorating, which leaves more time for the things we love most. Eating, exchanging gifts, and spending time with those we love. 🙂
And I've added even more great French-inspired decor below, including my favorite faux garland, more stocking options, another awesome wreath, as well as different trees, bells, and more.
More French Christmas Decor


*please note some affiliate links have been added for your convenience*
Sheila
xo
If you enjoyed this post, you might want to check out more French-inspired Christmas posts below: