French Country Cottage – a Dream, a Book, an Inspiration
Here I am, writing well into the night. Why? Because today I received one of the most beautiful books I've ever seen in my life, and I couldn't stop looking at it. I've literally been reading it, salivating over it, and looking at it again for the last couple of hours.
Today I am thrilled to be reviewing my friend Courtney Allison's new book, French Country Cottage. I know a lot of you probably read her blog, and I can tell you, if you already know and love her, her book will blow. you. away. And if you don't know her, you want to. Actually, you need to!
Because not only is Courtney's photography exquisite (and an inspiration to me in my own work), but her writing is beautifully done. She tells the story of her little cottage-that-could. How it was crumbling. A place that most would have torn down. But she and her husband saw something in that little cottage and made it their own. Took their dreams and brought them to life.
The inspiring cover is your hint to what you will find inside. More gorgeousness than you can imagine.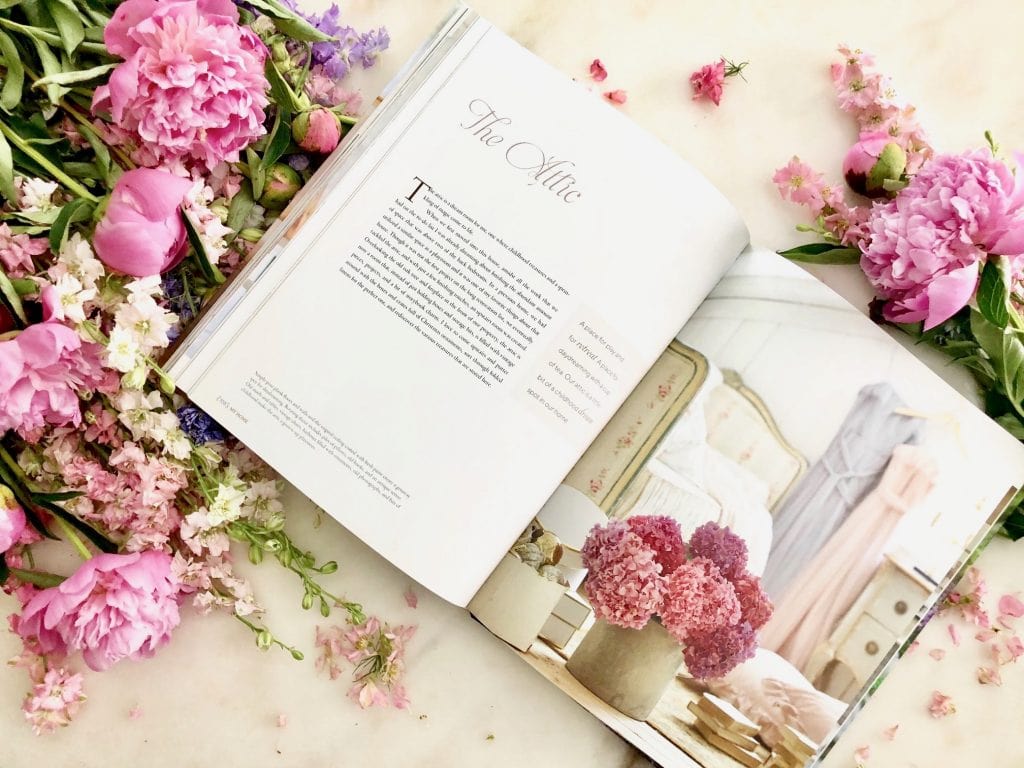 If you thought her blog was good, this is even better. Not only is it such a concentrated amount of gorgeous photography all in one place, but she shares so much of more of her home than we've ever seen on her blog!
If you don't know Courtney, she is the epitome of romantic French country cottage style. Rustic but refined (my favorite!) Her home is filled with gilded chandeliers, beautiful china, and flowers galore. But also, it's filled with imperfection. Crumbling mantels, rusty buckets, and items with lots of patina. And that's the beauty. That mix. The crumbling with the pretty. The simple with the elegant.
Although I love all of her house, I think my favorite rooms are her bathrooms. They are truly stunning! You can see the bathroom in her office/cottage above. And her master bathroom is even more beautiful!
Another favorite of mine is the exteriors of the cottage. Talk about charming! They invite you in. They want you to sit, drink some wine under the stars, and stay awhile.
Worn wicker chairs, fountains, pea gravel, and pots and pots of flowers make up her enchanting outdoor spaces.
I mean, are you not in love already???
And this casually elegant setting under the stars in her backyard is one of several gorgeous table settings featured in the book. Courtney does stunning tablescapes and they are probably the reason I found her blog in the first place!
But what I loved even more than her pretty pictures, is her story. That story I mentioned above. She shares how they came to find their French country cottage, renovate it, and make it their own.
And she shares her inspirations. Tales of family, of memories, and of things that matter.
I am not lying when I say this book has touched me in a way that few decorating books have. I love hearing the story behind a house. Bunny Williams' book "An Affair with a House" has always been a favorite for just that reason.
I love to know what inspires people, especially when that person is someone who has so inspired me.
You see, I've been reading her blog since before I became a blogger myself. French Country Cottage was one of the first, if not the first blog, I ever read. And I was smitten from the start. So you can imagine my joy at being asked to be one of the first people to read and review her first book!
And then, to actually, really love that book, and be able to recommend it whole-heartedly, well, that's the icing on the cake.
I know if you love French country style, whether you already know Courtney and her blog or not, you will absolutely love this book. I know it will inspire you as it has inspired me, and as her blog has inspired thousands since she first began it.
Congratulations Courtney! And thank you for letting me be a part of such a beautiful and heartfelt project. I am honored.
You can find her book on Amazon here, or click on the photo below.
*affiliate link used*
Sheila
xo