Hello friends and welcome to French Country Fridays! I hope you've all had a good week!
I can't believe it's already the second week of February – I swear this month is already going so fast! I've got lots to do to finish organizing my house, as well as plenty of projects we need to do. And so many posts planned for you guys that I hope to publish in the next couple of months ~ hopefully I can get it all done!
In the meantime, did you get a chance to read my French fashion post?! I got such a great response from it and so many sweet comments from all of you, I'm definitely planning on doing more of them! If you didn't catch it, you can read the full post here.
In the meantime, let's see what inspiring French-ish inspiration my friends are sharing this week…
Maison de Cinq | Seven Tips for Keeping Your Home Clean Everyday!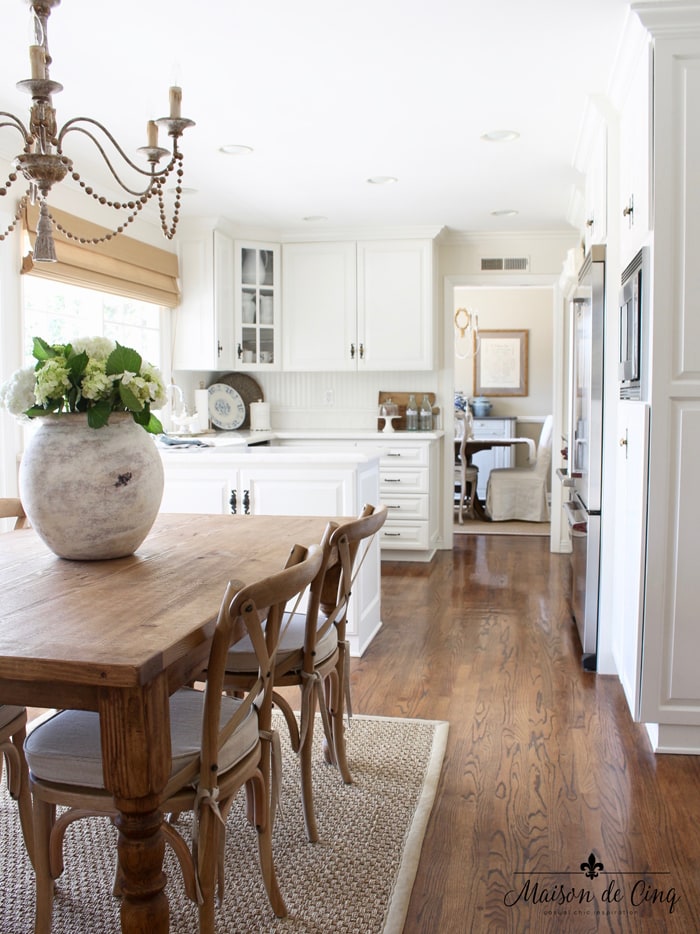 Designthusiasm | How to Save Money on French Country Decor
French Country Cottage | Favorite European Antiques
Shabbyfufu | Update Your Home With A Contemporary French Interior
Cedar Hill Farmhouse | Furniture shuffle in the dining room
Happy Friday all!
Sheila
xo