Hello friends! Happy Best-Day-of-the-Week and welcome to French Country Fridays! It's been a very exciting week on the decor front here at MdC!
For those of you who follow me on Instagram, a pretty major item arrived this week. A dream-come-true item, actually! And I will be posting all about it next week. I'll be sharing the full story of how I came to find it, along with lots of reveal photos, of course! I'm looking forward to hearing what you think!
And now this week we have some early spring inspiration, my post all about floral styling (along with tips for staying on a budget), and one of our own, Anita of Cedarhill Farmhouse is sharing her podcast with you all! She does a weekly podcast with two other blogger friends of mine and it's all about decor and design. I hope you'll check it out!
French Country Cottage | Perfectly Imperfect
Maison de Cinq | 7 Easy & Stylish Tips for Decorating with Flowers
Shabbyfufu | French Style Patio Design
Cedar Hill Farmhouse | Adding Touches of Spring to Your Home
Designthusiasm | How I Transformed My Dining Room without Replacing the Furniture
Edith and Evelyn Vintage | Pretty Little French Pig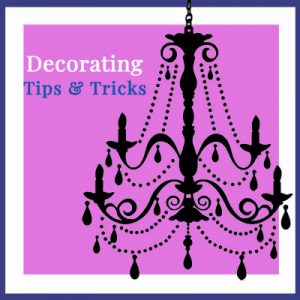 Check out the podcast DECORATING TIPS AND TRICKS. Below you can listen to the episode on How the French live so elegantly without actually trying.
Happy Friday friends!
Sheila
xo