15 Stunning French Farmhouse Kitchens
French farmhouse kitchens are a trend that speaks to me! They're the perfect blend of rustic charm, coziness, and warmth.
I'm definitely a kitchen lover; they're my absolute favorite room in the home. They are the thing I dream about, look at, and drool over the most. And as you know, I'm also a lover of French style. So putting the two together is absolute perfection to me!
French farmhouse kitchens tend to be more rustic in style. They vary, of course, but some things they typically have in common are rustic elements, like raw wood beams, textured tile, and aged brick or stone. In addition, they frequently have no upper cabinets or a mix of cabinet colors or styles.
This makes for a gorgeous mix of rustic and refined charm, and helps to create a kitchen that looks like it's been created over time.
Those beams and the antique lanterns – swoon! Designed by Thompson Custom Homes.
One of my favorite kitchens! Design by Brooke Giannetti via Velvet and Linen.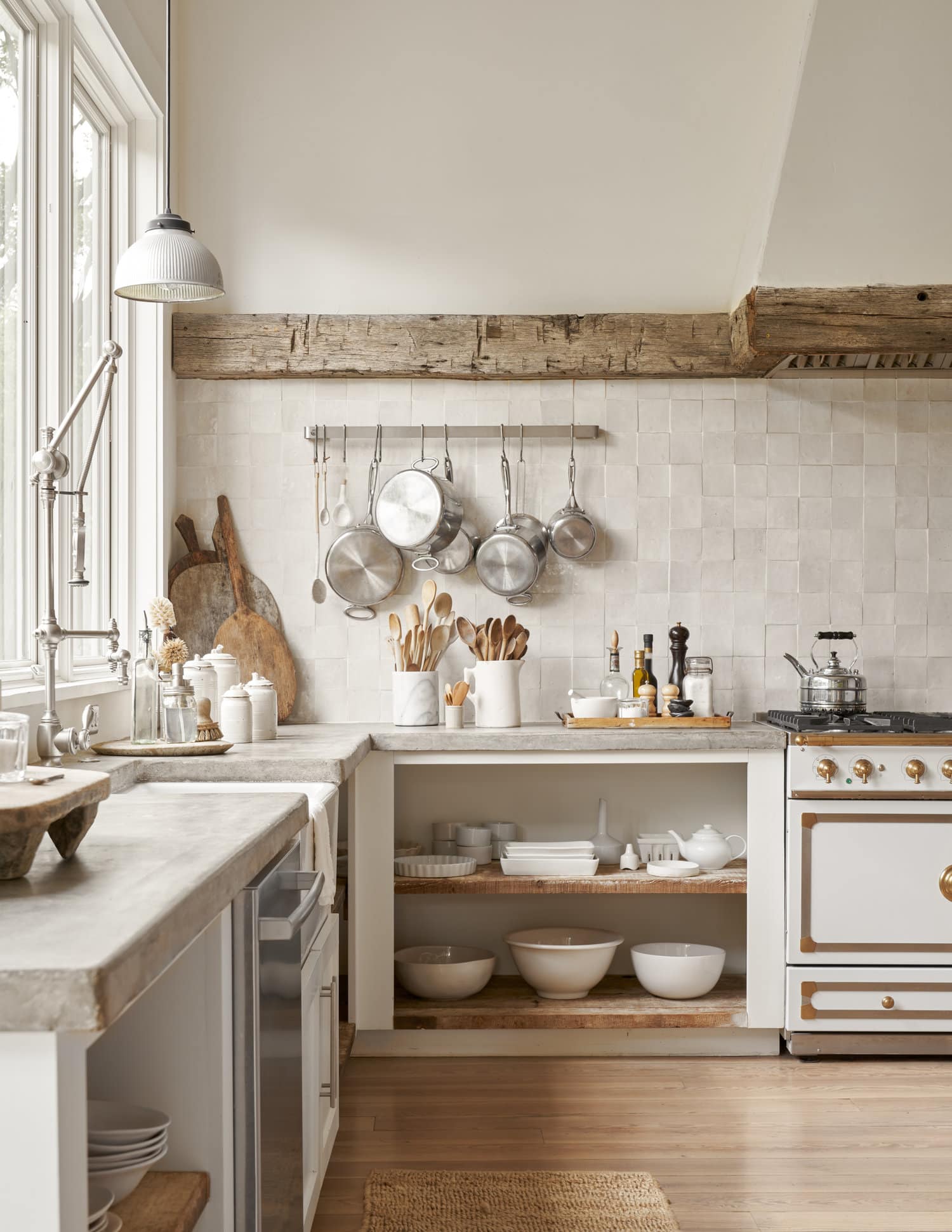 Adore the European styling – and that tile backsplash. Via Jenny O'Connor Studio.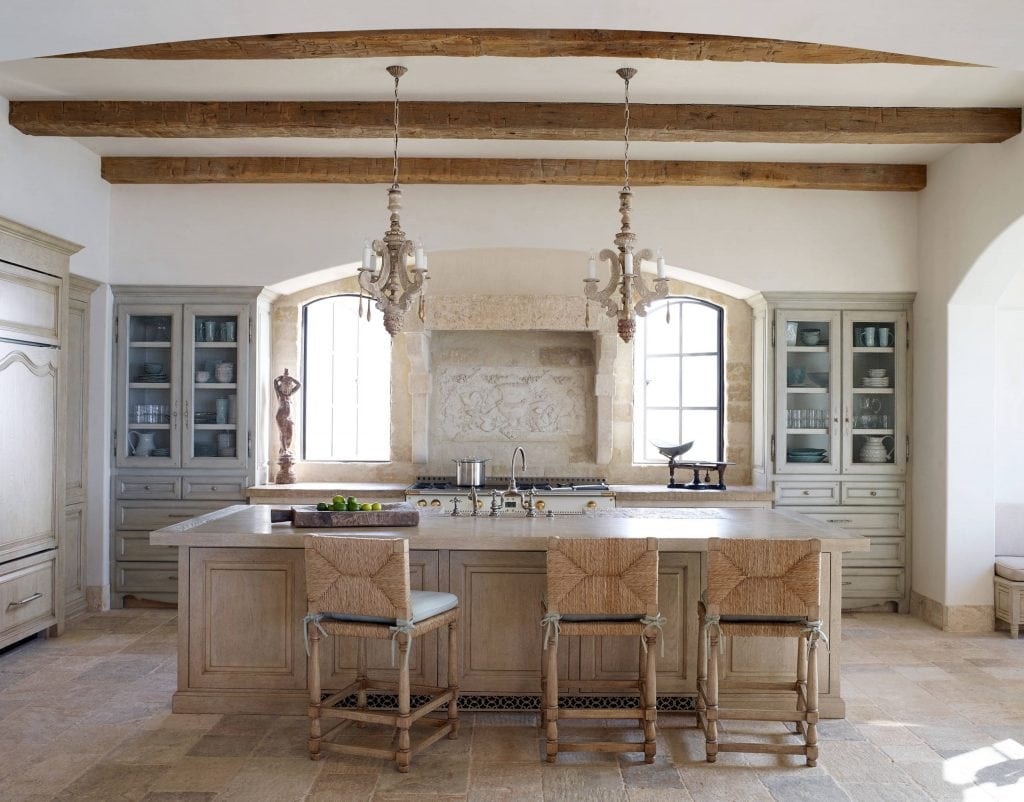 I adore that grey/green color on the cabinets. Design by Ohara Davies-Gaetano via Veranda.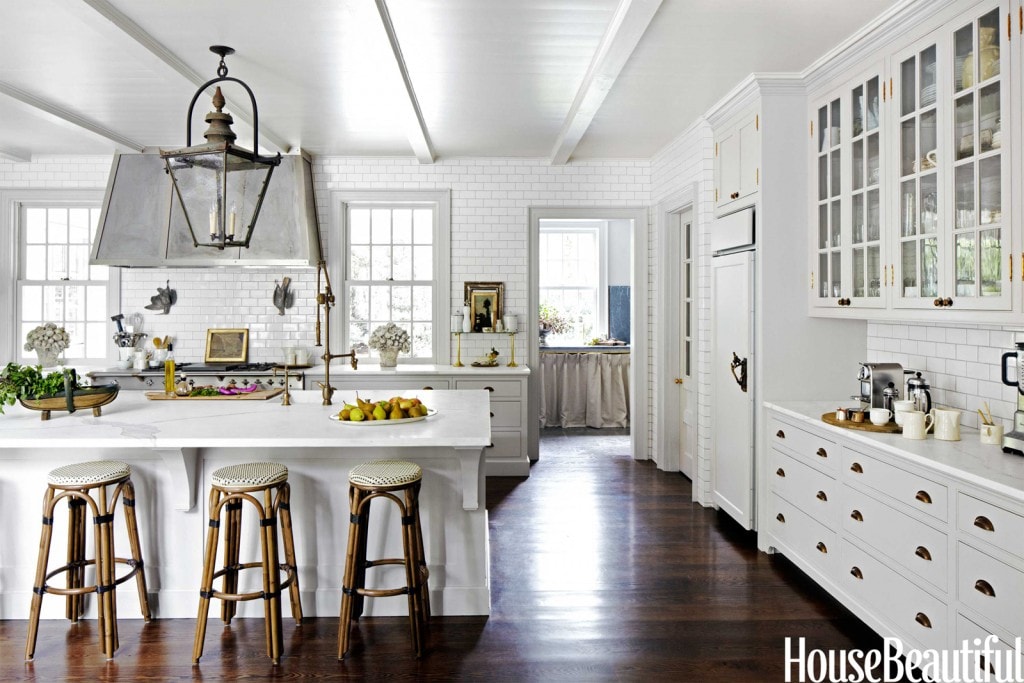 That hood, those antique lanterns, the art casually scattered around. Perfection! Via House Beautiful.
Love the rough stone floors! Via Kevin Harris.
Beautiful stone chimney. Via The Refined Group.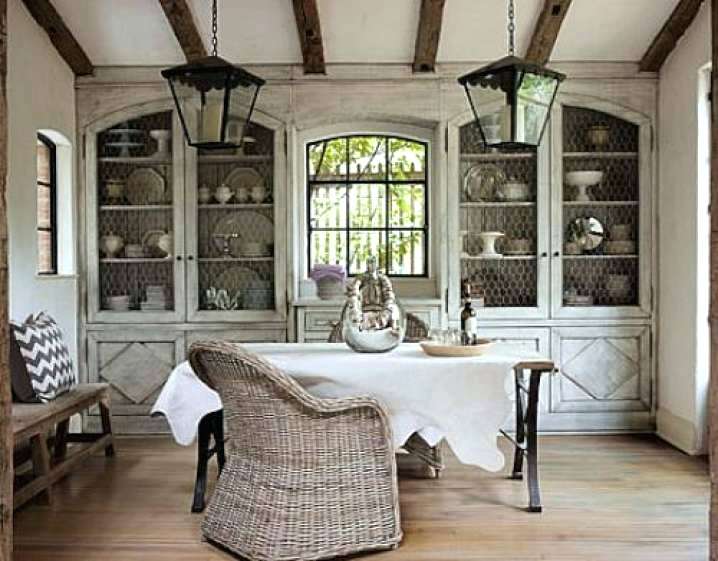 Love the chicken wire in the cupboard doors and that amazing antique lantern. Design by Jill Brinson via House Beautiful.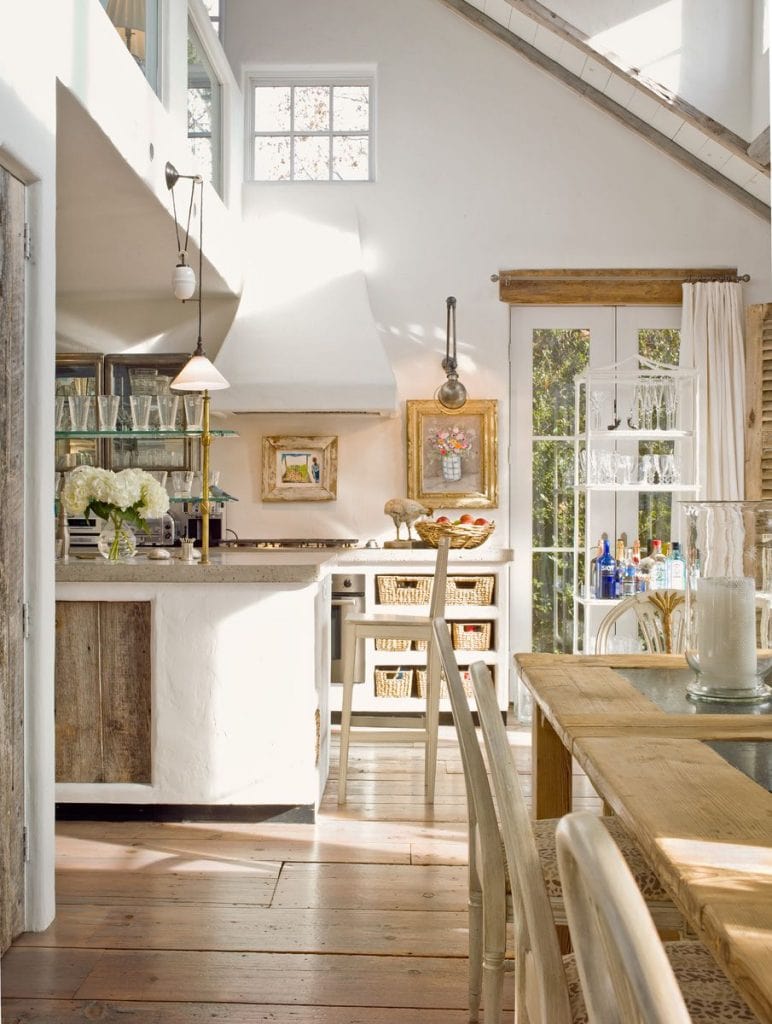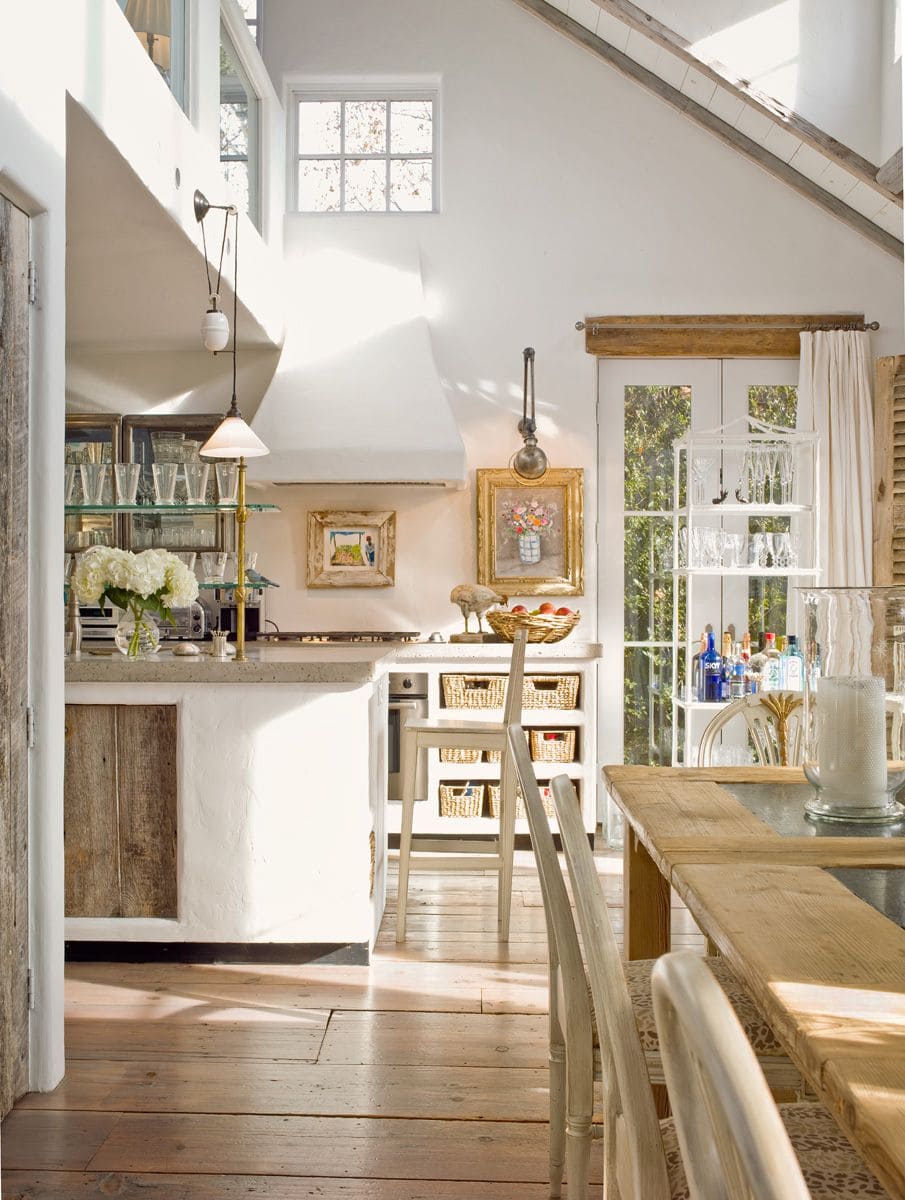 Via Boxwood Home & Interiors.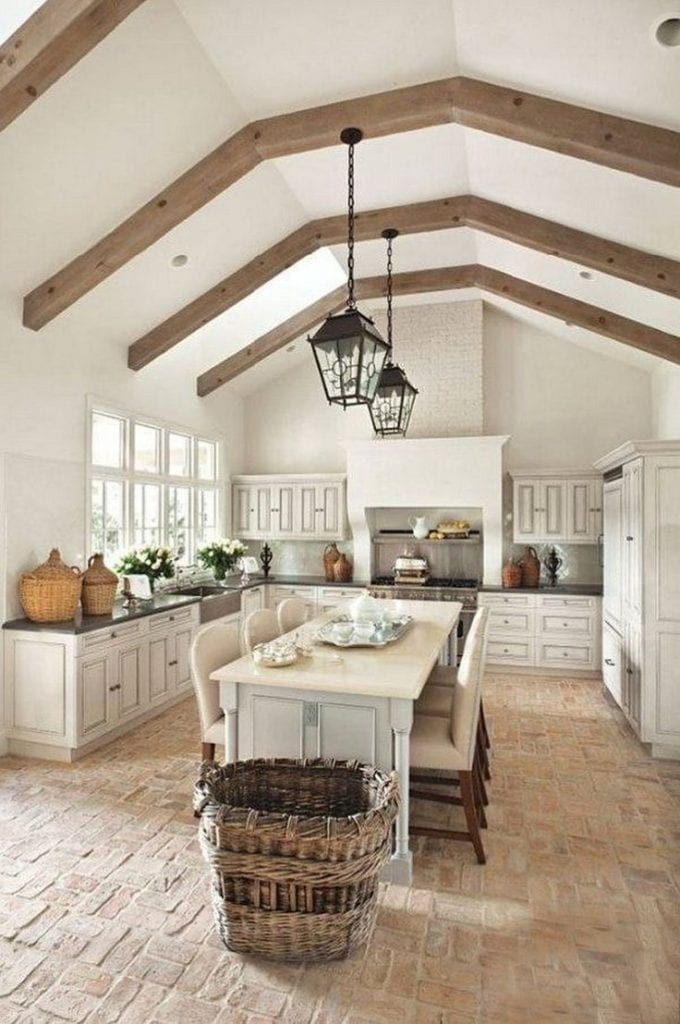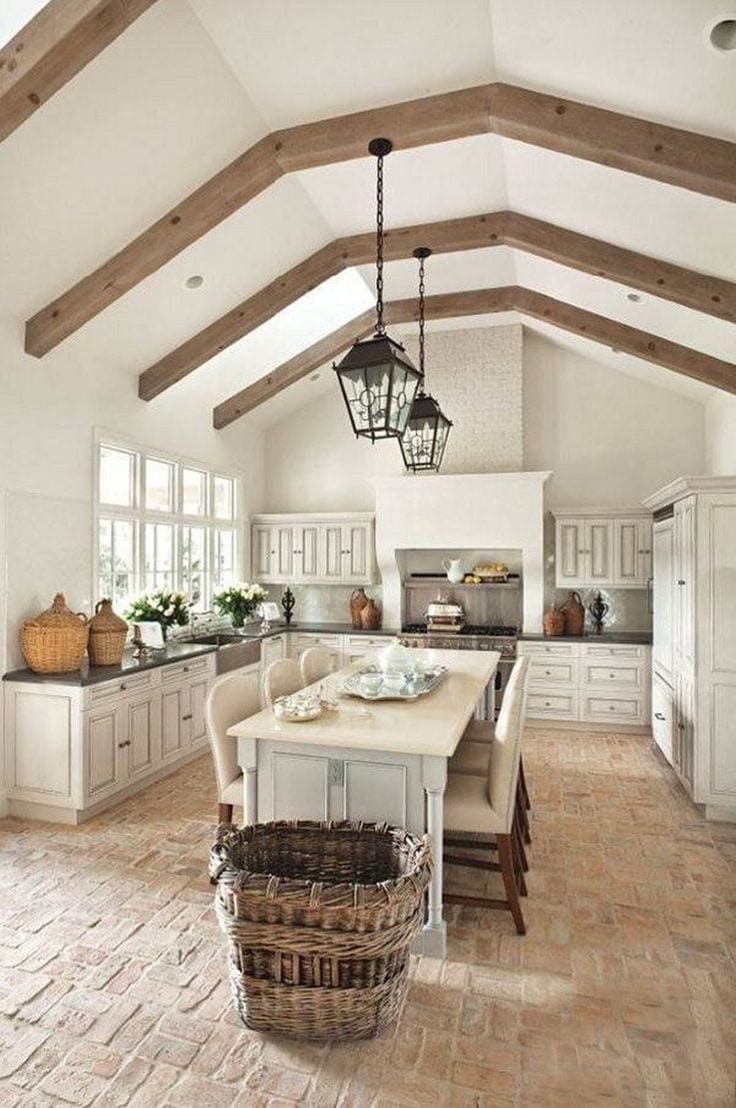 Love all the texture going on here with antique baskets, brick floors, and the wood beams. Via Dust-Jacket Attic.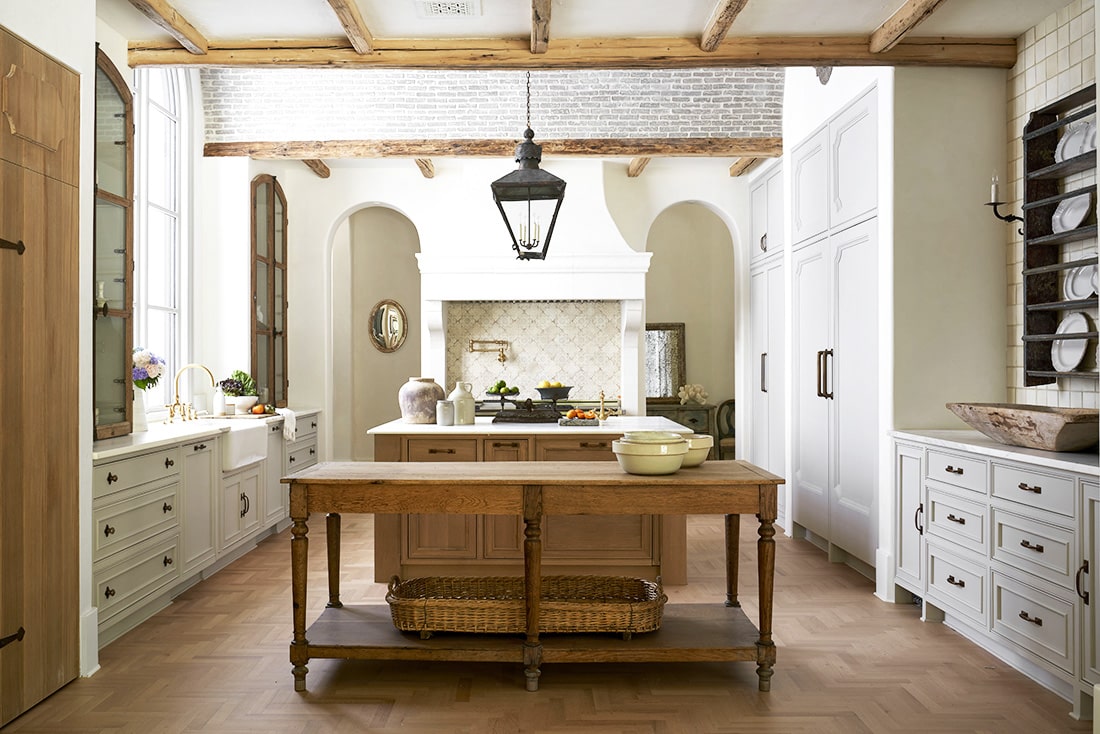 Via Kristin Mullins.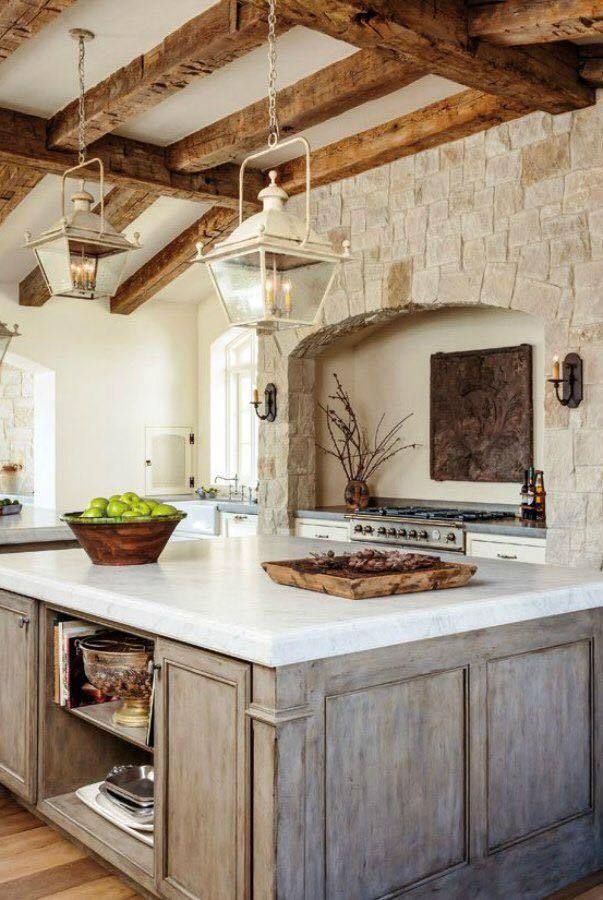 That stone hearth is everything! Via Carolyne Ferguson Design.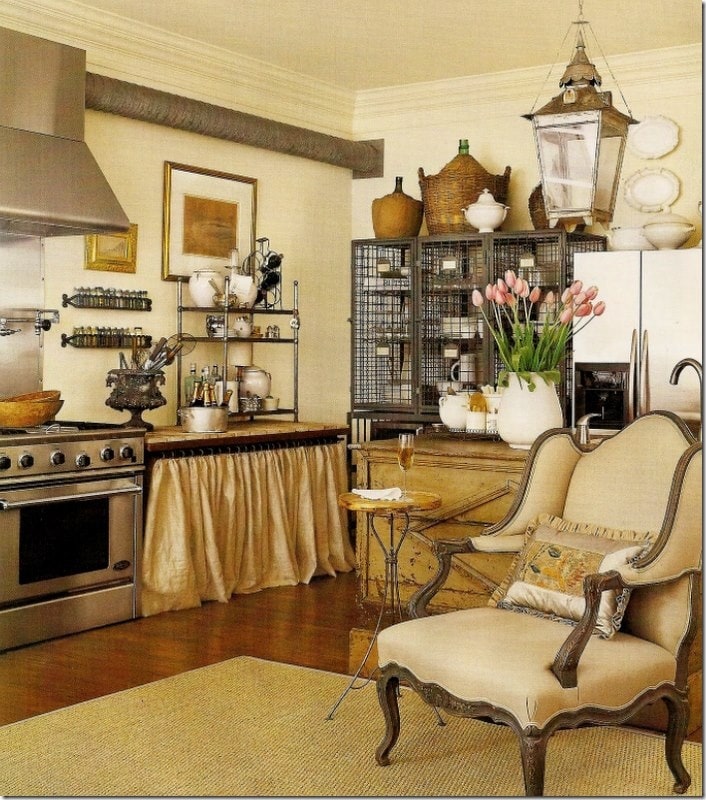 So many amazing elements combine to make this perhaps the best "non-kitchen" kitchen ever! Via Veranda.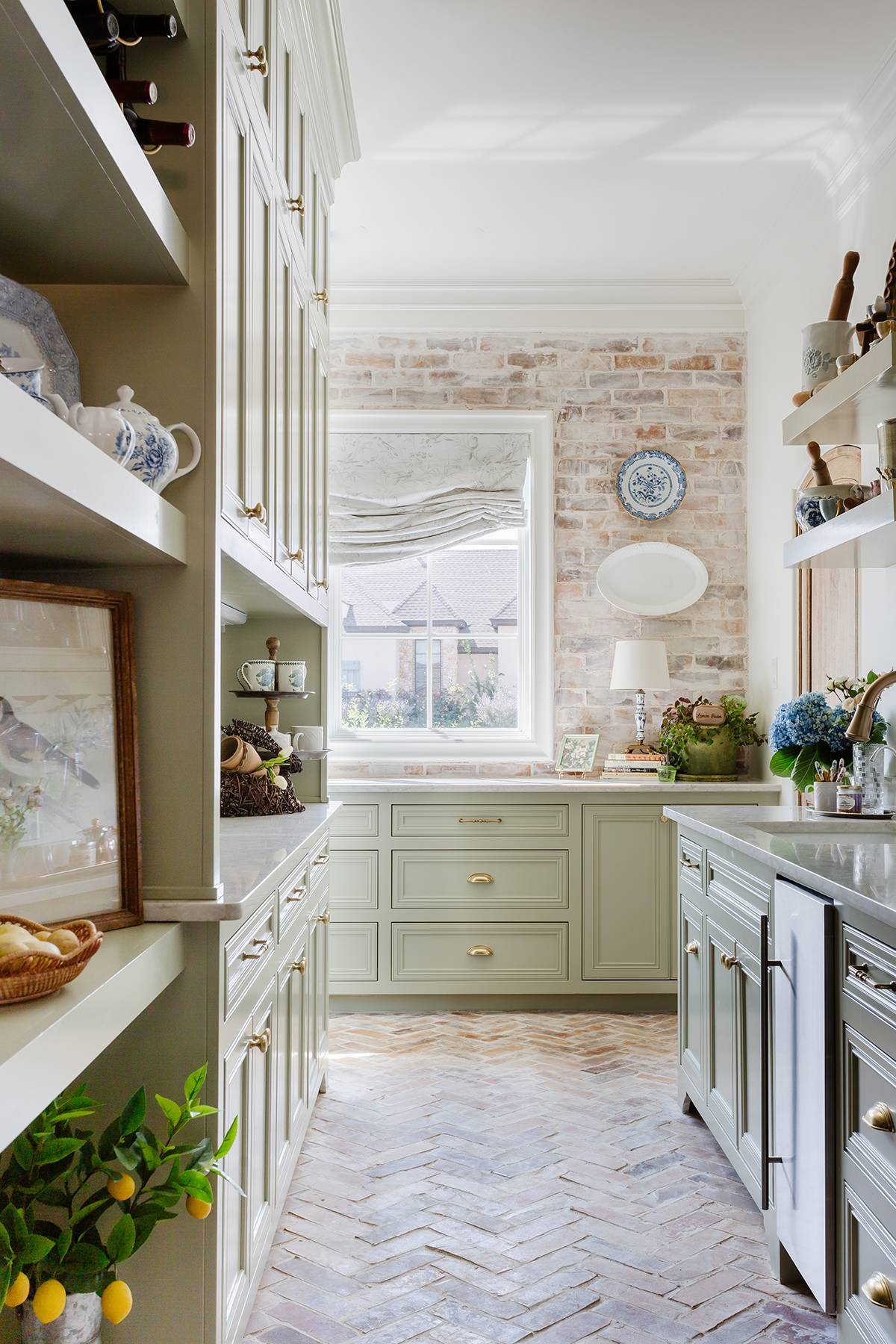 One of my all-time favorites! Design by Brittany Jones.
This is a set from Joanna Gaines' cooking show but I'd happily take it! Via Magnolia.
Shop French Farmhouse Kitchen Decor



*please note some affiliate links have been used for your convenience*
Sheila
xo
If you enjoyed this post, be sure to check out more French inspired decor and decorating ideas below: