Friday Favorites – Weekly Inspiration
Welcome to Friday Favorites, a series where we share our favorite decor, design inspiration, fashion finds, TV shows, recipes and more!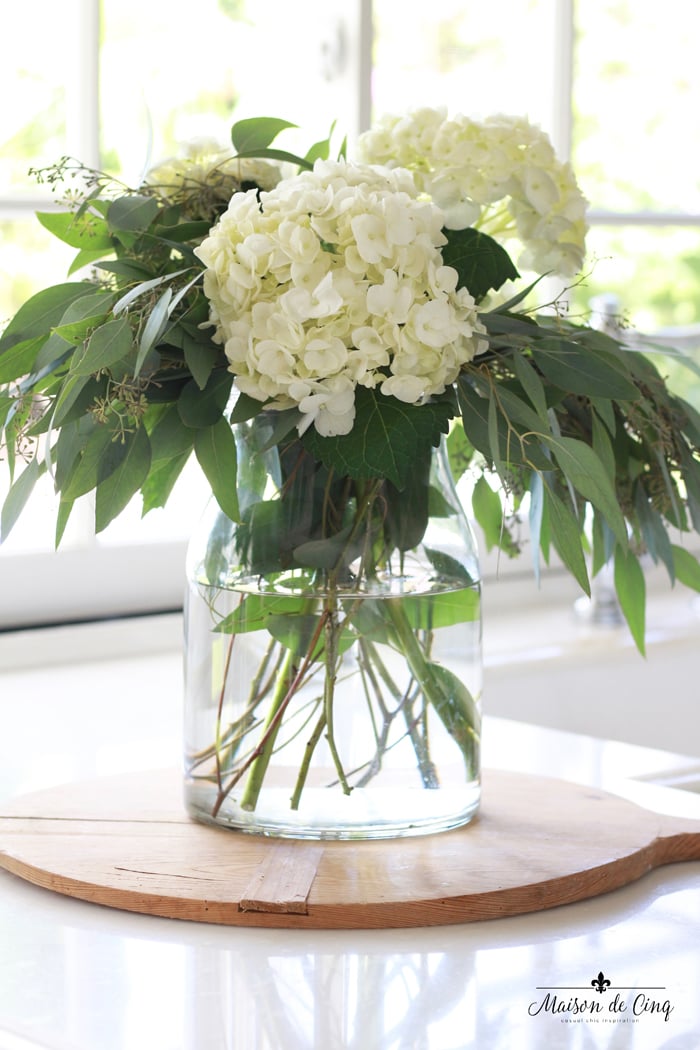 Oh boy is it hot here! I know, I know, I wished for it. And even when I was wishing for it I had a feeling I might regret it, haha! But, at least I'm finally wearing my tank tops and summery dresses so I guess there's that!
This weekend we're going to a dinner party at friends of ours, always my perfect kind of evening. Time to wear one of those dresses, right? 😉
And now, let's talk Friday Favorites and all the fun things I've got to share this week!
THIS POST MAY INCLUDE AFFILIATE LINKS. CLICK HERE FOR MY FULL DISCLOSURE POLICY.
THINGS I LOVE IN DESIGN/DECOR
Love this bright and beautiful kitchen from Kelly Nutt Design.
I've been wanting to freshen up our porch and fell in love with the idea of a plaid doormat. This plaid jute doormat is so cute, and I also love this one (which comes in more sizes). And if you're like me and still focused on the outdoors, these gorgeous French-inspired planters have always been a favorite of mine and are now half off!
Another crush? This gorgeous reversible pillow! I actually love both sides – and it's on major sale right now for a steal!
Speaking of French-inspired, I've been dying to share this stunning vase with you but it kept being out of stock. I absolutely love the fluting detail, it gets great reviews, and it's huge!
If you're looking for new glasses, this set couldn't be cuter and are priced so well. I bought a similar set at Target years ago and I'm glad to finally find another source. And how great is this wine decanter?? I can't believe how elegant it looks for that price (just ordered it!)
We've been doing some summer entertaining and though I'm pretty well stocked, I really wanted some new napkins and found these pretty block print ones. Love how summery they are! This wicker tray is such a good one (and on sale)! It's perfect for carting things in and out, or for corralling things on a coffee table.
Last week's best sellers: this well-priced rattan bar cart and this pretty marble bowl.

THINGS I'M WEARING/LOVING/WANTING
The Nordstrom Anniversary Sale started earlier this week, and though I couldn't buy until today at my cardholder level, I've been scoping out items all week! If you haven't shopped it before, it's different than any other sale in that they are brand new things for fall, marked down 30% or more, before they go up to the regular price! (Note: to shop now you do need a Nordstrom card. If you don't have one, it's often worth it to open one. Or, you can wait until the sale opens to the public on July 17).
I found a few things that I think I'll be buying as well as some great basics. Every year the coats are one of the best deals (and sell out the soonest!), so with that in mind, I purchased this stunning camel coat and this longer length leather jacket.
I also adore this funnel-neck sweater (and love that it's not wool and not too hot for early fall!), as well as this versatile short sleeved sweater. And if you're a skirt person, this faux-leather number could not be chicer (above)!
These wide-leg faux leather pants are adorable, as are these wide-leg jeans which I fell in love with! And if you're in the market for a good, everyday straight jean, my favorite straight leg AGs are also part of the sale.
Shoes and boots sell out super fast, too. I love this slingback flat so much I ordered it in two colors. I'll probably only keep one but couldn't decide. Also love this cute mule that comes in 6 colors. This handbag is another great find – and it's the perfect size.
Shop the entire sale here, sign up for a card here.
Last week's best sellers: this casual linen jacket and this crochet beach sweater.

THINGS I'M WATCHING/READING/LISTENING TO
Have you guys seen any summer movies? Now that we're going to theaters again, I'm anxious to go see some good ol' summer blockbusters! On my list: the new Indiana Jones (my husband is against this, but I think it will be fun even if it's not amazing), Mission Impossible, Joy Ride, and Oppenheimer (that one doesn't come out for a few weeks).
There is just something about an air-conditioned movie theater on a hot day that speaks to me!
And if you're not into going to the theater, check out The 51 Best Summer Movies of All Time.
THINGS I'M MAKING/EATING/DRINKING
To me, one of the best parts about summer is berry season. And even though we can get strawberries almost all year here, they are not nearly as good in January as they are in July! I love berries, and I love almost any dessert involving them.
The simple beauty of a homemade Strawberry Shortcake can not be understated. This Strawberry Galette looks amazing (kind of like a pie but so much easier!), as does this Strawberry Tiramisu.
And if you love your strawberries in a cocktail like I do, try my Strawberry Mojitos.
Lots more delicious-looking strawberry recipes from the NYT.
RANDOM THOUGHTS
Looking for an inspiring Instagram feed? This account shares gorgeous houses and gardens!
The 50 Best Life Hacks You'll Ever Learn
Should You Wash Your Towels & Sheets Together? (Psst.. my mom always did!)
How to Save Money on Summer Travel
Do you eat the same thing every morning? (#guilty!) Try These 27 Summer Breakfast Ideas to Level Up Your Morning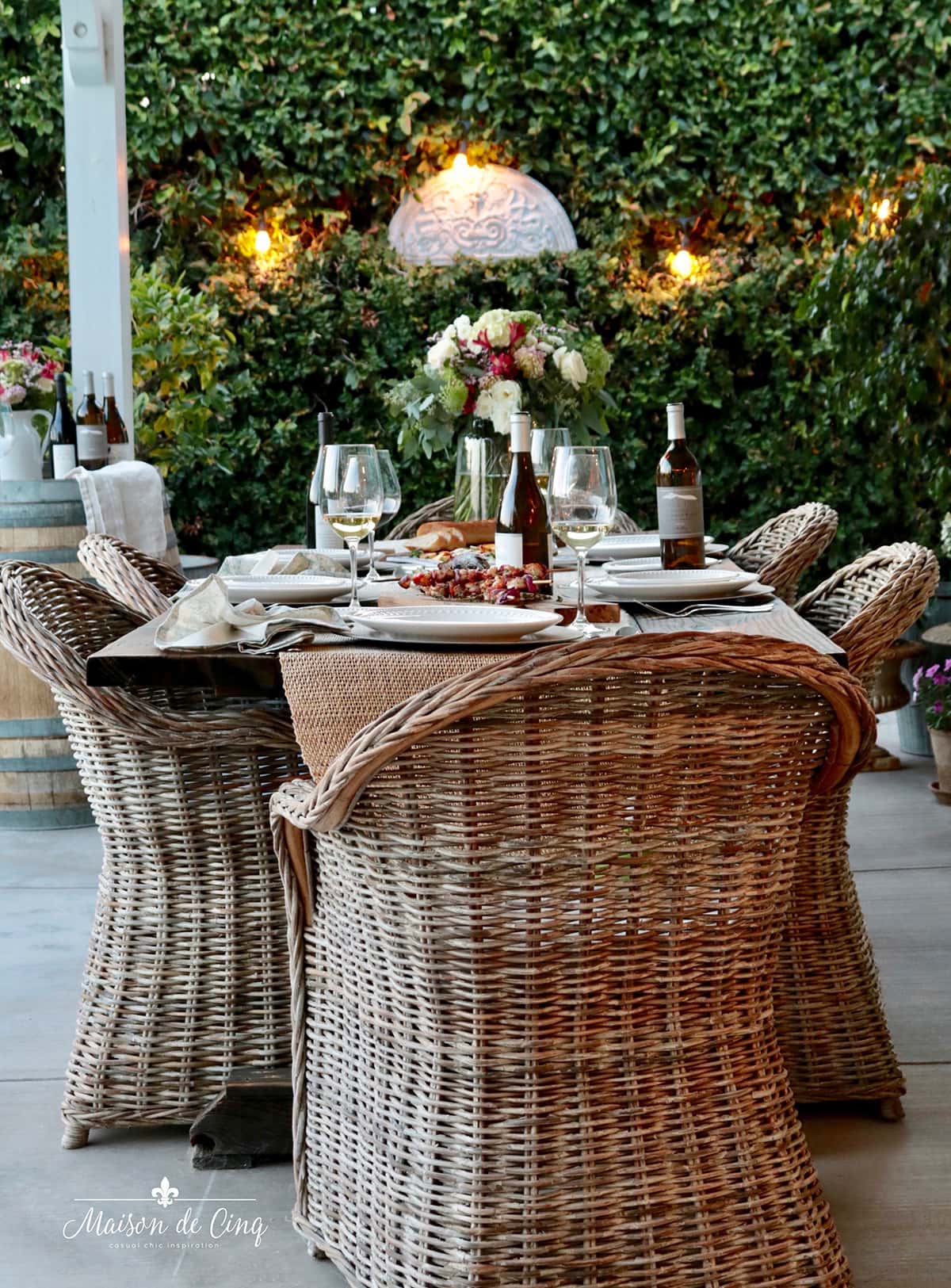 Entertaining this summer? Check out How to Host a Summer Wine & Cheese Party, including lots of great tips, and How to Host an Easy Summer Grilling Night (complete with printable recipes). And of course you'll need our 7 Outdoor Entertaining Essentials!
Happy Friday!
Sheila
xo
P.S.
Have you signed up to be a Maison de Cinq subscriber yet? You'll get every post so you don't miss any and you'll receive my free 5-day email series How to Get French Farmhouse Style for Less for FREE!
Sign up here and get Maison de Cinq straight to your inbox!
Oh and if you've missed any of the previous Friday Favorites, you can find them all here!