Friday Favorites – Weekly Inspiration
Welcome to Friday Favorites, a series where we share our favorite decor, design inspiration, fashion finds, TV shows, recipes and more!
Wow, what a busy week it's been – and it will only get busier from here on in! I was in Colorado this week with family enjoying some very fall-like weather (including snow!) And I actually bought my first gifts, which definitely has me in the mood!
It was also a big week on the blog as I shared our 7th Annual Holiday Gift Guide! We shared our favorite gift picks for both men and women, along with lots of great stocking stuffer ideas, too. You can check it out here!
And… I'll be back with a fun Gift Guide by Category with gifts for the Francophile, hostess, homebody, decor lover, and more next week!!
Now let's talk Friday Favorites…
This post may include affiliate links. Click here for my full disclosure policy.
THINGS I LOVE IN DESIGN/DECOR
One of my all-time favorite images from one of my all-time favorite houses by Cameron Mobley.
I've been adding a few little pieces for holiday decorating. These gold pomegranates are really special! I love how unique they are (so inexpensive, too!) Plus, they could be used year-round, not just at the holidays.
"Little white houses" have been big for holiday decor for a couple of years now, and I've been crushing on them for awhile. I love this version, and this set is particularly cute!
For holiday entertaining I love this well-priced gilded tray! It's stunning and comes in two sizes. These gold and glass lanterns are adorable and so versatile! Perfect for decor, tablescapes and more, at the holidays and all year.
Love this basket log holder – it's just like mine (which was discontinued) and sells for less than I paid!
Thinking of adding some seating? This overstuffed chair has amazing reviews and it's a steal at this price!
Last week's best sellers: this yummy candle that comes in a pretty vessel and this gorgeous velvet ribbon.

THINGS I'M WEARING/LOVING/WANTING
I'm feeling both sweater-ish and slightly holiday-ish these days! This cashmere sweater is soo cute – love the black and white! This sweater is pretty and so versatile, it would be perfect for casual holiday events or parties. And I just bought this adorable ruffled turtleneck. It's on sale for 25% off and comes in 7 colors.
This cashmere wrap is one of my favorite things! I didn't put it in this year's gift guide because it was in last year's, but it's such a great gift and right now it's 35% off!
And how perfect are these wide-leg velvet pants (50% off) for the holidays?! They'd look amazing with this satin blouse – so versatile for everything from dinner to holiday parties (and comes in 4 gorgeous colors).
And I love this double-breasted cropped blazer (40% off, above) for the same reason!
Last week's best sellers was all about over-sized striped sweaters, like this one and this one.

THINGS I'M WATCHING/READING/LISTENING TO
This week was a sad one. The death of Matthew Perry really hit me.
I don't know if I've ever shared this, but many nights while I'm writing this blog, Friends is playing on repeat in the background. We both watched it in the 90s of course, but we didn't start watching reruns until about a year ago. Since that time, I've seen the series all the way through several times and I've really come to appreciate the specialness of the show. The brilliant comic timing, incredibly funny writing, and of course, the magical chemistry of that group of actors is one of a kind.
They've helped so many of us through hard or sad times, brought us a laugh or touched our hearts. And I know I'm not alone in feeling that we lost a friend. 🙁
THINGS I'M MAKING/EATING/DRINKING
I've been looking for some new recipes lately (feeling the need to mix things up!) These Sweet Potato Tacos look amazing!
And this Slow Cooker Chicken and Orzo looks delicious and easy!
RANDOM THOUGHTS
This kitchen is so stunning – really crushing on that range!
13 Movies that Romanticize Fall = a Perfect Movie Night
Thanksgiving Must-Haves from Trader Joe's
99 Words of Encouragement for When You (or a Friend) are Feeling Down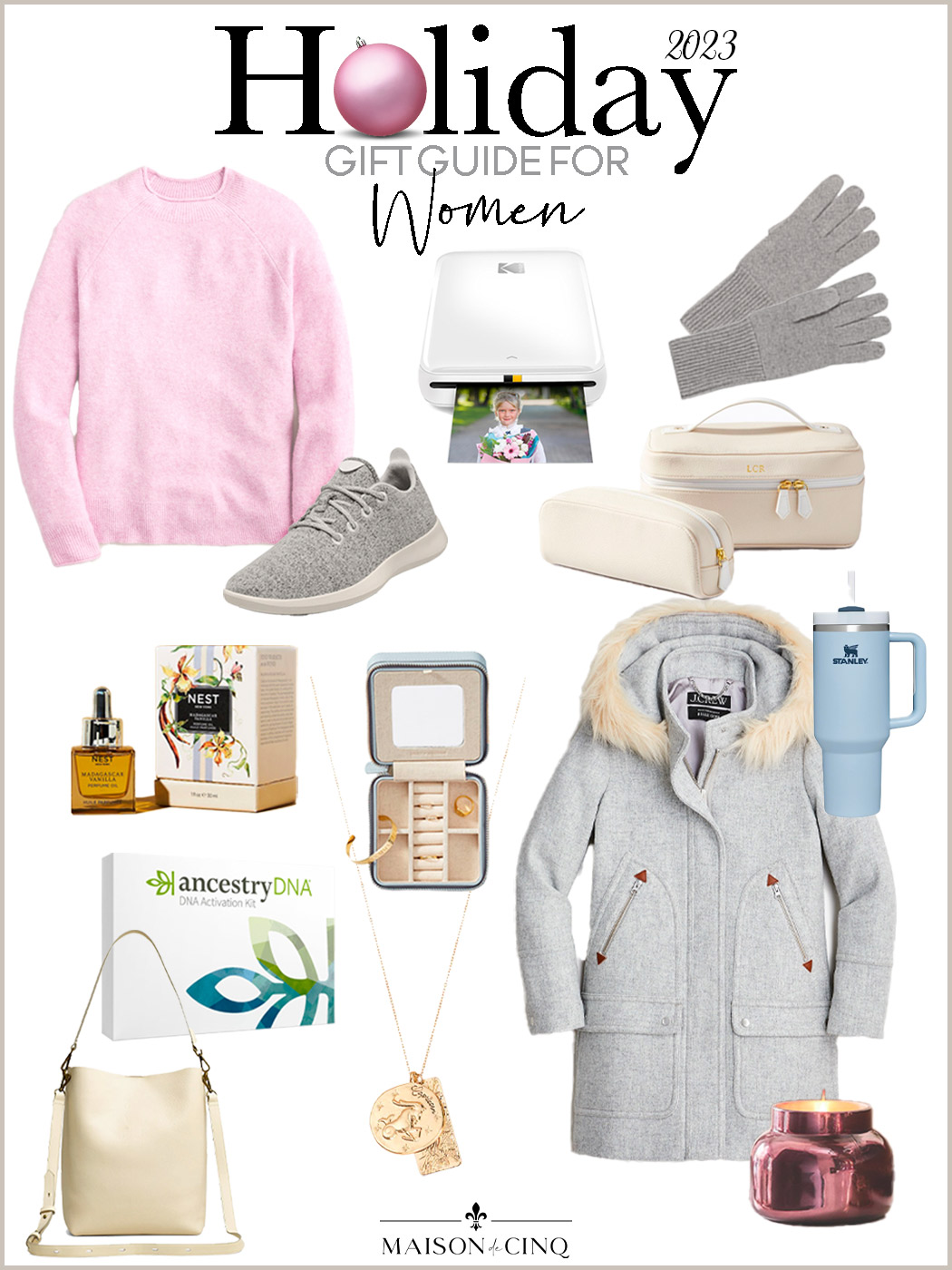 And if you missed it this week, we shared our Holiday Gift Guide for Men & Women full of gift ideas for men and women at every price point!
Happy Friday!
Sheila
xo
P.S.
Have you signed up to be a Maison de Cinq subscriber yet? You'll get every post so you don't miss any and you'll receive my free 5-day email series How to Get French Farmhouse Style for Less for FREE! Sign up here and get Maison de Cinq straight to your inbox!
Oh and if you've missed any of the previous Friday Favorites, you can find them all here!