Friday Favorites – Weekly Inspiration
Welcome to Friday Favorites, a series where we share our favorite decor, design inspiration, movies, recipes, fashion finds and more – anything that strikes me as interesting or fun that I think you might love, too! 😉
Hello friends and happy Friday! Today I'm off to the great state of Washington to visit our son at college (and brave lots of rain, haha!) Though I'm not too crazy about the rain idea, I am excited to experience some fall weather and colors. And use a few of those sweaters I recently bought!
THINGS I LOVE IN DESIGN/DECOR
This approachable French-inspired home is so pretty, with every detail so thought out. I especially love the tile (and that range!) in the kitchen.
This week I thought I'd talk reader favorites! It's fun to share what the things are that you guys ask about most. Hands down the number one question I get asked is about my kitchen dining table and chairs. The table is from Elsie Green, and I could not love it more. But since it's a bit of an investment, I've also set about to find more affordable options! This table gives the look, as does this one, and this one is an amazing price.
As for the chairs, mine are from Ballard Designs (on sale now!) and the great thing is, they have the cushions that fit, too. However, these chairs are the same and are much less, as are these.
The number two item? This vase which is no longer made. Get a similar look with this gorgeous option, this planter, this one is smaller but lovely (and makes a great gift), and this one is pretty and priced well.
And if you want to read a little bit more about my inspiration for the vase, check out this post (it's one of my most popular!)
As for fall favorites, you've all been loving this wreath which I bought and love, this cozy throw (another great gift idea!), this pillow, this basket, and this yummy candle (these sell out every year).
THINGS I'M WEARING/LOVING/WANTING
Some of you may not know that I wrote a whole post all about French fall fashion essentials. Since my winter clothing is feeling pretty low, I've been looking at replenishing, starting with the essentials that I mention in that post.
The staples are a tailored black blazer, stack heeled boots, a classic trench coat, simple crew or v-neck sweaters (these are on an amazing sale), turtlenecks, a leather jacket, a pair of loafers, a simple handbag, and a black wool overcoat. If you have just these pieces, you're all set for the season! (You can find more sources in the post, too).
Also, just ordered these boyfriend jeans by my favorite brand – excited to see if I like them!
THINGS I'M WATCHING/READING/LISTENING TO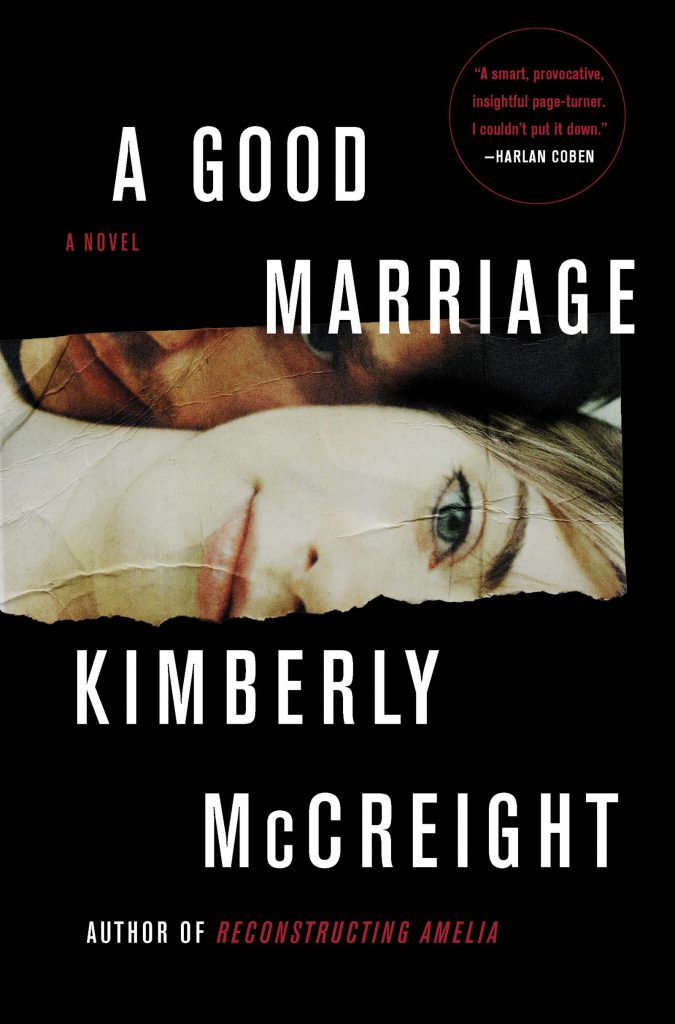 I've been neglecting sharing my reading here the last few weeks. A suspense novel I finished last month that I loved was A Good Marriage. Really keeps you guessing!
Also, for all you readers out there, can we talk older books? There were some years when the kids were younger and I was too crazed/busy/tired at night to read, and I've started to catch up on some of them. If you happened to have missed some juicy ones like me, I recently finished The Girl on the Train, The Girl with the Dragon Tattoo, and Big Little Lies.
Also, if you're a reader, do you use a Kindle? I fought it for so long, and now I have no idea why. I kept saying "No, I love real books." But the truth is, it's more convenient, less wasteful, and so good for travel. And you know what? I've been reading way more since I got it! (Also, did you know you can rent from the library on a Kindle too?) 🙂
THINGS I'M MAKING/EATING/DRINKING
I adore the scents and flavors of fall, and apples are a big part of that for me. This pork chop with maple apples is easy and delicious every time (it's what I talked about in my Fall Harvest Dinner Party this week, too). It really tastes like it's way more work than it is!
And of course, it wouldn't be fall without apple desserts! My kids love a basic apple crisp, and once in awhile I get super motivated and make this apple pie.
RANDOM THOUGHTS
This couple made an amazing closet using an IKEA Pax hack! Love this!
Love this pretty wood paper towel holder!
And if you missed it, you have to check out this week's post on How to Host a Fall Harvest Dinner. I'm talking an easy, textured and pretty table setting, yummy recipes that you can whip up the day of, and the wines to pair with it all!
Happy Friday!
Sheila
xo
P.S.
Have you signed up to be a Maison de Cinq subscriber yet? You'll get every post so you don't miss any and you'll receive my free 5-day email series How to Get French Farmhouse Style for Less for FREE! Sign up here and get Maison de Cinq straight to your inbox!
Oh and if you've missed any of the previous Friday Favorites, you can find them all here!