Welcome to Friday Favorites, a series where we share our favorite decor, design inspiration, movies, podcasts, fashion finds and more! And though it won't all be French, some of it definitely will!
Hello friends and Happy New Year's Eve! Are you all going out tonight? We've opted to stay in and will probably make a special dinner, play games and watch the ball drop from the couch! All my kids are still home so I'm spending as much time as I can with them – mind you in more normal years they go out so I'm just soaking it all in, haha!
Now onto my surprise! As a thank you to all of you, I'm doing a giveaway this week – yay! I'll be awarding the winner with a $100 gift card to Pottery Barn! This is my way of saying thank you to all of you for your support this year and especially, for your amazing response to our Friday Favorites series! UPDATE: Giveaway closed.
And now onto Friday Favorites this week, where I share everything from a great decor find, to a favorite movie, recipe, or podcast, to a wonderful thing to wear – anything that strikes me as interesting or fun or that you might love, too! 😉
THINGS I LOVE IN DESIGN/DECOR
How stunning is this room? Check out the full home tour here.
Do you guys shop at Ballard Designs? Ballard's is one of my absolute favorite places to shop and right now, almost everything is on sale! As you may know, that's where I got my kitchen chairs and chair pads, dining room Parsons chairs, the lantern in the family room and office (seriously such a good buy!), living room side table, paper towel holder, this gorgeous salad bowl and matching salad servers, this chunky stocking you all ask about, as well as this cake stand. Love the pale wood! And I have two of their jute totes and have bought them for everyone from my mom, to teachers, to friends!
Right now I'm eyeing this stunning Suzanne Kasler rug for the living room and this pretty one for either the office or family room. A few other favorites are these chic brass lanterns and this stunning vase collection (love the vintage feel!), this gorgeous daybed, and this headboard is a classic. And did you know they have wallpaper?? It's as pretty as all of their other things and I've ordered a few samples as possibles for the powder room. Their quality is consistently good, they have great customer service, and almost every item on their site gets rave reviews! Shop the entire sale here.
THINGS I'M WEARING/LOVING/WANTING
It's been raining for weeks now and cold – especially for So Cal! One of the things I was wishing for for Christmas was some warmer winter wear. I think I mentioned a few weeks ago I was looking for a new puffer coat and thinking about this highly rated one. I also found this super warm one and this less expensive Amazon version. There's lots on sale now too! This one comes in black and a pretty blush, And I love this one – winter white is so pretty (plus it's almost half off).
Combine it with a cute beanie, cozy scarf, cashmere turtleneck (on sale), and waterproof boots. These are amazing! Bought them for my daughter and they were so great I had to buy a pair, too! They're comfy and not bulky and the leather is waterproof. They're hard to find (if you can find your size in a color you like, get them!) If not, did you know you can have Zappos email you when they come back in?! Brilliant.
THINGS I'M WATCHING/READING/LISTENING TO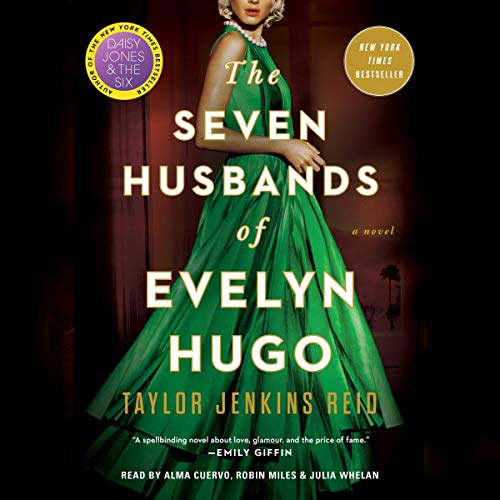 The Seven Husbands of Evelyn Hugo is my new read for my book club and I'm beyond excited to start it! Described as "riveting," "heart-wrenching" and "full of Old Hollywood glamour," how can I go wrong??
It's the best season for movies and I'm here for it! We watched King Richard and loved it! Will Smith is so good and it's such an inspiring story. Great for the whole family.
THINGS I'M MAKING/EATING/DRINKING
Since we're drowning here with lots of cold, rainy days so all I'm thinking of is soup, soup, soup! We just made this creamy cauliflower soup last night (I don't do the beet chips), this baked potato soup last week, and we love this easy chicken tortilla soup.
But I'm also hoping to try this wild mushroom soup soon – it looks amazing!
RANDOM THOUGHTS
Love this beautiful architect account on Instagram.
Did you know there are five kinds of clutter? Which one is filling your life?
Also, I shared the 10 Most Popular Posts of 2021 yesterday. If you didn't check it out, go take a peek! I bet you'll be surprised by some of the favorites!
Happy Friday!
(and don't forget to enter the giveaway: subscribe here if you're not already and leave a comment below!)
Sheila
xo
P.S.
Have you signed up to be a Maison de Cinq subscriber yet? You'll get every post so you don't miss any and you'll receive my free 5-day email series How to Get French Farmhouse Style for Less for FREE! Sign up here and get Maison de Cinq straight to your inbox!
Oh and if you've missed any of the previous Friday Favorites, you can find them all here!