Friday Favorites – Weekly Inspiration
Welcome to Friday Favorites, a series where we share our favorite decor, design inspiration, shows, recipes, fashion finds and more! And though it won't all be French, some of it definitely will!
This past week I've been crazily gobbling up design shows, plus looking at Pinterest, creating mood boards and of course, shopping. Right now my entry way has two chairs and two large rugs too big for me to unwrap by myself just waiting for my husband to arrive later today and help! (Can't you just imagine how excited he will be?!) 😉
And now onto Friday Favorites – I'm excited to share my finds with you this week! This is where I share everything from a great decor find, to a favorite movie, recipe, or podcast, to a wonderful thing to wear – anything that strikes me as interesting or fun or that you might love, too! 😉
THINGS I LOVE IN DESIGN/DECOR
Love this pretty French-inspired dining room! See the rest of the home here.
I realized this week that I usually share kind of a 'theme' with you here. Like statement vases, or baskets, or rugs, or whatever. Or even one particular store. But the funny thing is, my week usually consists of me randomly finding great things that are completely unrelated, so that's how I'm sharing this week! Random, like real life.
I stumbled on these stunning green linen floral pillows and I couldn't love them more! Combining them with these in the the eucalyptus. And my Pottery Barn bedding that you guys love is on sale which it almost never is! The pillows are here and the duvet is here. And while roaming around looking for a new coffee table, I found this adorable console table (perfect for a small entry or hallway), this stunning mirror, and I also ordered this metal headboard for my son's room and we love it.
I love this adorable pillow, and this olive topiary is on major clearance, and this bowl is a great find at a great price.
And… I managed to get some items from the spring Studio McGee line I talked about last week. This lamp turned out great (seriously get it if you can!), I love this bowl, and I also kept this vase. Also at Target I bought this vase, and I ordered this vase that I spoke about weeks ago and ended up loving it! Another good find I saw in person that's so good is this pillow. Looks much more expensive than it is!
THINGS I'M WEARING/LOVING/WANTING
I've been on the search for a leather jacket (never found one last fall as the one I recommended here sold out before I could get it!) But I just found this gorgeous suede jacket for the most amazing price! I ordered it in herb but love the taupe, too.
This belt is great for adding oomph to a simple outfit, and I just bought this handbag on major sale – love the color for any season! Also love this one (apparently I'm crazy for grey bags!) This J.Crew blazer is a favorite in both camel and black and it's 30% off, and this sweater is so chic and feels oh-so-French for a great price!
THINGS I'M WATCHING/READING/LISTENING TO
Ozark has been one of our favorite shows of the last few years and now season 4 just landed and I can't tell you how excited I am. We'll be starting it tonight!
And I've continued finding some great movies from 2021. We screened Tick Tick Boom last week and it's great! Even my husband who "hates musicals" liked it.
THINGS I'M MAKING/EATING/DRINKING
Two random recipes. My favorite French Onion Soup – delicious and so worth making on a wintry Sunday evening. And this one pot chicken recipe looks and sounds delicious (and easy!)
RANDOM THOUGHTS
This designer does really nice work. See her Instagram account here.
Just finished organizing my crazy-full inboxes but wish I would have seen this helpful article first!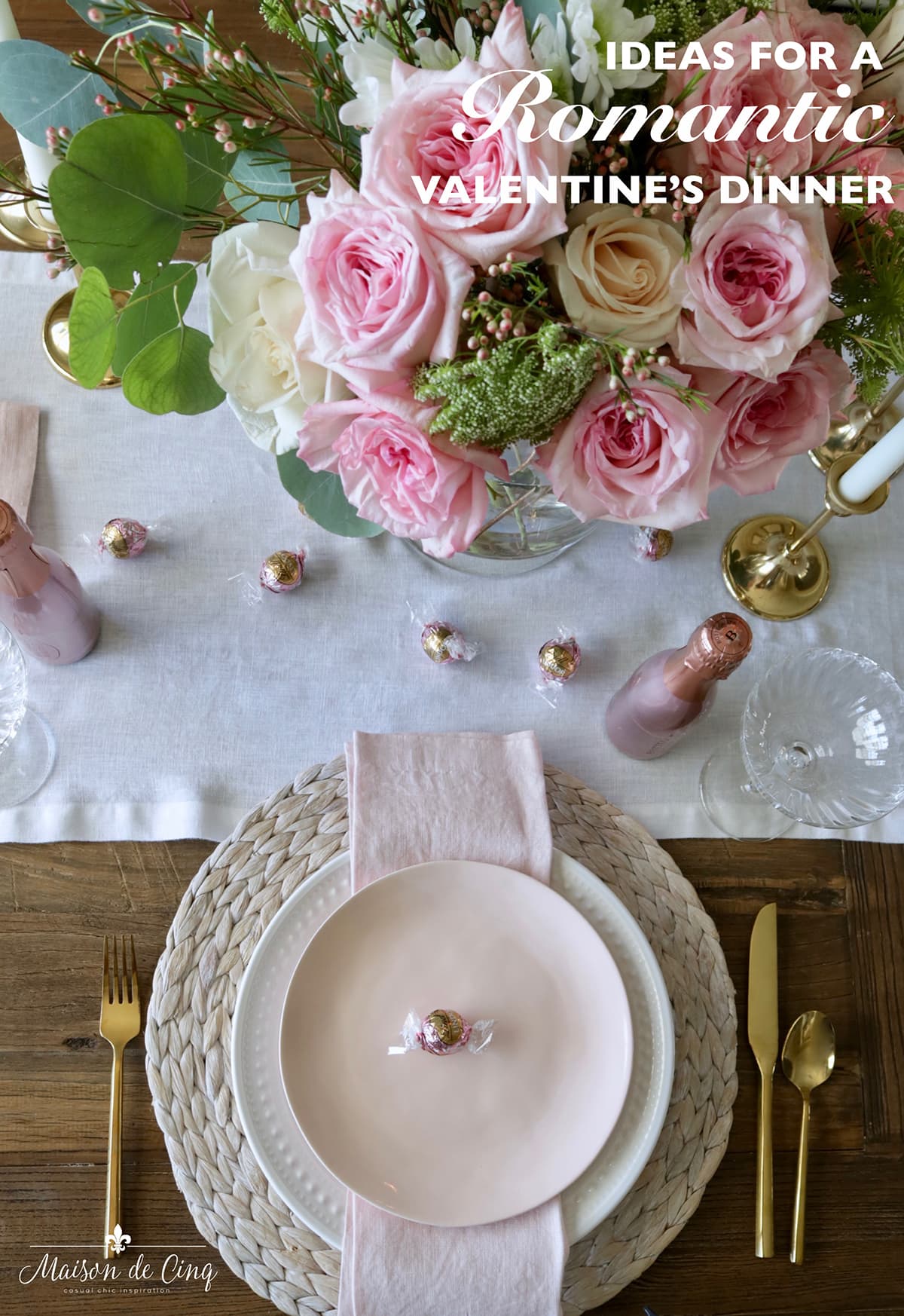 If you missed it I shared 10+ Ways to Have a Romantic Valentine's Day at Home – No Reservations Required!
Plus, I found a delicious new candle from my favorite brand. It's so yummy and can be burned year round!
Happy Friday!
Sheila
xo
P.S.
Have you signed up to be a Maison de Cinq subscriber yet? You'll get every post so you don't miss any and you'll receive my free 5-day email series How to Get French Farmhouse Style for Less for FREE! Sign up here and get Maison de Cinq straight to your inbox!
Oh and if you've missed any of the previous Friday Favorites, you can find them all here!