Welcome to Friday Favorites, a series where we share our favorite decor, design inspiration, movies, podcasts, fashion finds and more! And though it won't all be French, some of it definitely will!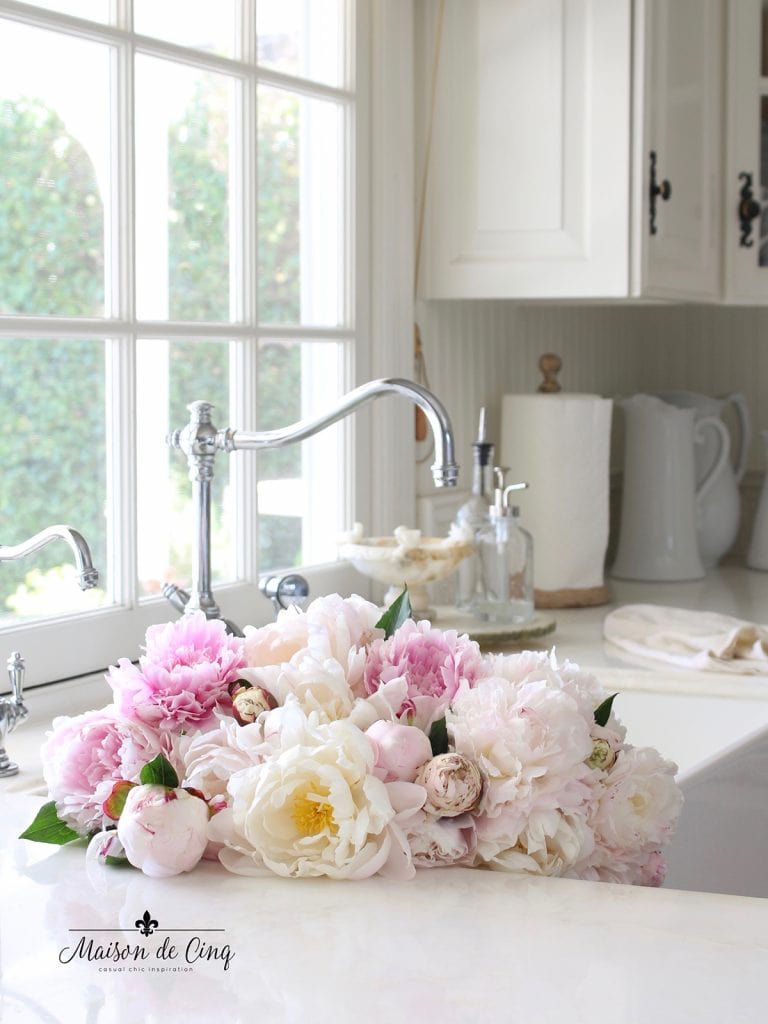 Hello friends and Happy Best Day of the Week! I'm still so surprised and humbled by the amazing response you've had to this new series! And it really warms my heart that you're loving reading it as much as I'm loving creating it. Sharing all my favorite things with my friends is so fun!
This is where I share everything from a great decor find, to a favorite movie, recipe, or podcast, to a wonderful thing to wear – anything that strikes me as interesting or fun or that you might love, too! 😉
THINGS I LOVE IN DESIGN/DECOR
Do you guys know Marie Flanigan? She's a designer I've been following for a few years now and I can't get enough of her impeccable style.
Her interiors manage to be timeless while also incorporating modern elements and lots of original touches. Her first book came out recently and I can't get enough. I mean, that cover alone stops me in my tracks! I think you'll love it. 🙂
And I stumbled across another beautiful home tour this week. This gorgeous home is inspired by the French countryside. Yes, please!
It's been sweltering here in Southern California this summer so I put our bamboo sheets back on the bed. Up until last year I'd never tried them but now I literally can't live without them. They are incredible. Soft as a cloud and definitely cooler than even the best cotton. (You can ask my husband – otherwise known as the 'World's Biggest Sweater').
If you've never tried them, I highly recommend them! We have this set, and this set gets great reviews on Amazon. Even Target has a less expensive version.
THINGS I'M WATCHING/READING/LISTENING TO
Over the last few years I've become obsessed with all things British – especially when it comes to TV shows! Of course, Downton Abbey will forever be the King, but The Crown is also so good!
And a friend turned me onto a few others that aren't as well known that we ended up loving. Behind Her Eyes is a creepy, addicting, riveting mystery, and Broadchurch stars Olivia Colman as a cop in a small English seaside town.
Some other favorites have been Normal People, Bridgerton, and Lovesick. And of course, no list is complete without the Great British Baking Show.
Are you as addicted to podcasts as I am? I walk Hudson everyday and most days I listen to one so I go through them super quickly! Some of my recent favorites were The Dropout (soon to be a miniseries) and S-Town. Neither are new but I had not heard them yet and thoroughly enjoyed them.
THINGS I'M WEARING/LOVING/WANTING
This week was a week of basics when it comes to wardrobe and since I love finding good basics, I thought I'd share some of the things I've been buying lately.
I'd been wanting some cropped wide-leg jeans but I didn't want to spend a fortune in case the wide-leg thing became a flash-in-the-pan trend.I found these from Banana Republic and I'm thrilled. They're super flattering and I get so many compliments every time I wear them!
T-shirts are something I wear a lot of and I'm always on the hunt for the 'perfect' one. This one from J. Crew fills the bill, comes in tons of colors, and it's on sale. Yay! I stocked up! 😉
My shorts drawer also needed an update so I stocked up on a few colors. I love the J. Crew 5″ short, but I also have the 7″ and they have Bermudas too. And again, so many colors! And now is the perfect time to shop summer clothing since it's all on sale!
And if you're in the mood for fall fashion, the Nordstrom sale is still going on (in fact, it opened up to non-cardholders yesterday!) and they have some amazing prices on fall finds. Find the whole sale here.
THINGS I'M MAKING/EATING/DRINKING
I'm a huge iced coffee person, especially when the weather is this hot! I have one almost every afternoon in the summer. There are two iterations of my coffee obsession. The first is an iced latte made in this espresso maker. It's highly rated for a reason. This machine is easy to use and absolutely delicious – and just as good as any coffee house!
But I also have my lazy days so I love to have cold brew ready in the fridge for those occasions.
In that case I use the Toddy Cold Brew System. If you aren't familiar with these, they make cold brew coffee by soaking the coffee grounds for 12-24 hours. This produces a coffee that is actually smoother and lower in acid than regular coffee. (Who knew?)
And you can refrigerate the coffee "concentrate" for up to two weeks. Then whenever you feel like it, you can pull it out to make an iced coffee. It's easy, inexpensive and so good!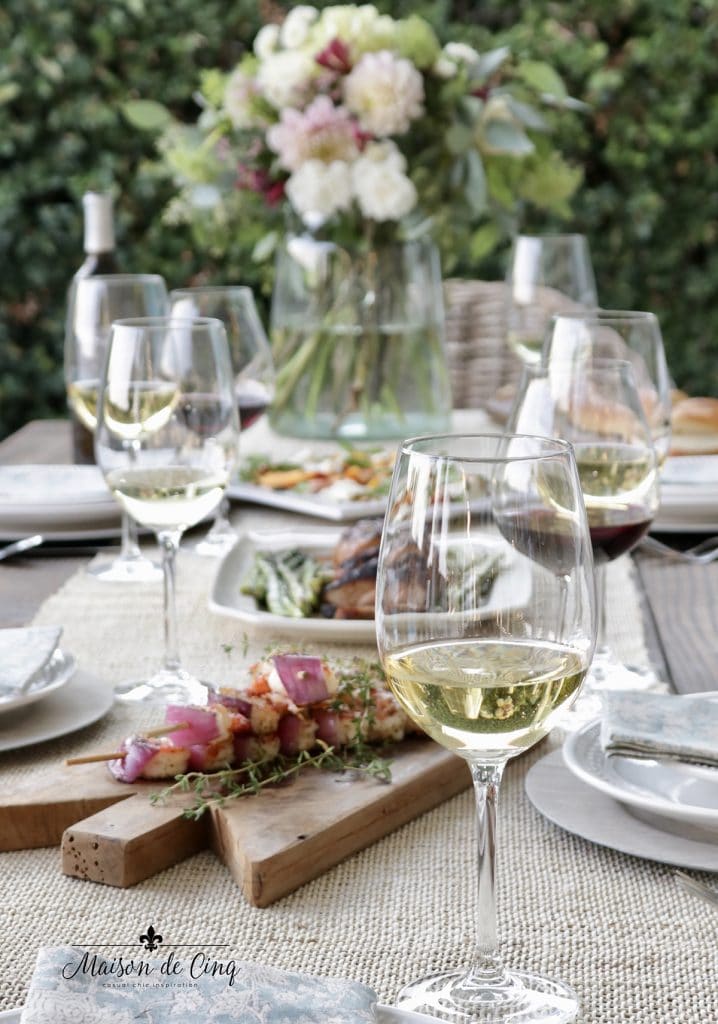 Also I shared a fabulous grilling night on the blog this week with three easy recipes that we love! These are time-tested, never-fail recipes that are easy and delicious. You can see the whole post here along with printable recipes!
RANDOM THOUGHTS
I used these frames in my office makeover. They are a fraction of the price of similar ones on Pottery Barn and I love the quality and the look.
If you're a baker then you know parchment paper is a kitchen essential. These come in pre-measured sheets that fit baking sheets perfectly. Love it.
And this stuff! I get pedicures pretty regularly but the heels of my feet were never as smooth as I'd like. Someone recommended Baby Foot Exfoliation Peel, and wow! It's pretty wild. My feet peeled for a couple days but they haven't been this smooth since well, since I was a baby!
And this account on Instagram is an account after my own heart. Soft and serene spaces with a subtle French influence. Lovely.
Happy Friday!
Sheila
xo
*affiliate links are included for your convenience*
P.S.
1. Have you signed up to be a Maison de Cinq subscriber yet? You'll get every post delivered directly to your inbox and you'll receive my free 5-day email series How to Get French Farmhouse Style for Less for FREE! Sign up here and get Maison de Cinq straight to your inbox!
Oh and if you've missed any of the previous Friday Favorites, you can find them all here!