Welcome to Friday Favorites, a series where we share our favorite decor, design inspiration, fashion finds, TV shows, recipes and more!
Hope you all had a wonderful Easter and Passover last weekend! We spent our first Easter ever without the kids (their spring breaks were all different times and none of them coincided with Easter). Though I was a little bummed we ended up squeezing in a short trip up north to do some wine tasting which definitely helped to take the sting out of it!
I've also got an extra-special post planned for next week that I'm excited about! I think you're all going to love it so stay tuned for that!
In the meantime, let's talk decor finds, fashion crushes, a beautiful home tour and more….
THINGS I LOVE IN DESIGN/DECOR
Just found this gorgeous European-influenced house on Pinterest – so smitten!
Did you guys know that Studio McGee is releasing another collection with Target? I'm seriously so excited! I love Studio McGee and their own line/store, but they can sometimes be a little pricey. Their line with Target is a chance to get their look, but for less!
You might remember their spring line (I bought this lamp and could not love it more! It's gorgeous and looks much more expensive than it is.) And now they have some of their summer line being released this Sunday, April 24th! What that means is you can't buy it today, but you can 'heart' it (favorite it) and then come back on Sunday and purchase. And believe me, if you love anything you can't hesitate because their stuff sells out fast!
My favorites that I've seen so far are this gorgeous creamy vase and this rustic white bowl. She also always does great pillows: love this pretty neutral pillow, this green pillow, and this striped one. And these adorable melamine dishes are perfect for summer! You can find the whole line here.
And a few other favorite finds lately: these gorgeous botanical prints (such a great price!) I'm also totally crushing on this pitcher, and I just got these cute bowls in both the large size and the small size.
THINGS I'M WEARING/LOVING/WANTING
Planning for some spring and summer travel over here and I noticed my swimsuits were in pretty bad shape so I've ordered a couple replacements. I absolutely adore this suit with scalloped detail and this one is so classy – and the prices are great!
I also ordered this cute coverup as well as these coverup pants in black (they come in a ton of colors) to see which I like better. Throw all your things in a cute straw bag like this one or my favorite one (on sale!) and you're ready to go!
A few other favorites I discovered this week: this adorable linen blouse (love the white and the green!), these well-priced espadrilles (striped version here) and these cute cropped pants. Did you even know Spanx made regular clothing? I had no idea!!
THINGS I'M WATCHING/READING/LISTENING TO
Can we talk Wordle for a second? Are you as hooked on this quick-but-fun game as I am? I look forward to it every day and our whole family has a friendly competition going on as to who is best at it (hint: it's not me!)
If you haven't done it yet, it's a daily word game where you have to guess the correct five-letter word that fits. And you've only got six guesses to get it right!
If you're looking for tips, this is a great article with helpful ideas. And NYT now came out with WordleBot which helps you improve by analyzing how you did and what you could have done better.
THINGS I'M MAKING/EATING/DRINKING
This time of year is always so strange when it comes to cooking. One day it's warm and we're grilling and ready for summer, and then it's cold and I'm making soup the next! A couple recipes that are easy and bridge the difference are this classic Chicken Piccata and this delicious Chicken Marsala. Both are family favorites!
RANDOM THOUGHTS
How lovely is this garden conservatory?
I had someone ask about ironing on my French Fashion post this week and I wanted to share the game-changing product that I love. If you haven't used Downey Wrinkle Releaser you will be amazed. You're welcome. 😉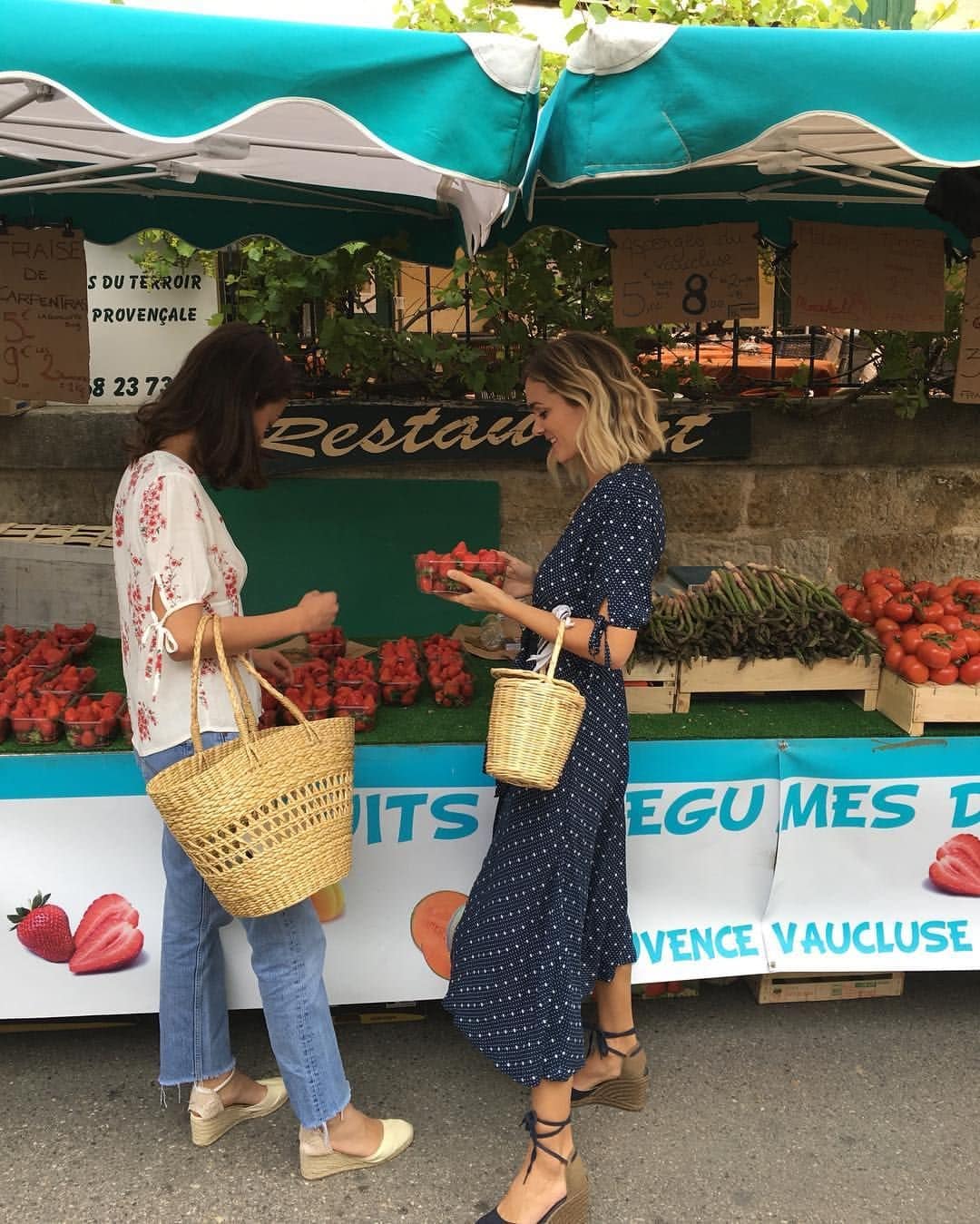 If you didn't get a chance to read it, be sure to check out this week's post all about French Girl Summer Style!
Happy Friday!
Sheila
xo
P.S.
Have you signed up to be a Maison de Cinq subscriber yet? You'll get every post so you don't miss any and you'll receive my free 5-day email series How to Get French Farmhouse Style for Less for FREE! Sign up here and get Maison de Cinq straight to your inbox!
Oh and if you've missed any of the previous Friday Favorites, you can find them all here!