Friday Favorites – Weekly Inspiration
Welcome to Friday Favorites, a series where we share our favorite decor, design inspiration, fashion finds, TV shows, recipes and more!

I had such a fun time in Houston last weekend with my daughter – thanks so much to all of you who gave me recommendations and great stores to shop. The antiquing there was amazing! A little out of my price range but definitely a feast for the eyes. Apparently I need to go to France and fill a shipping container so I can afford the furniture, haha!
And now are we ready for Friday Favorites? I know I sure am! I'm sharing so many fun decor and fashion finds this week so let's go!
THINGS I LOVE IN DESIGN/DECOR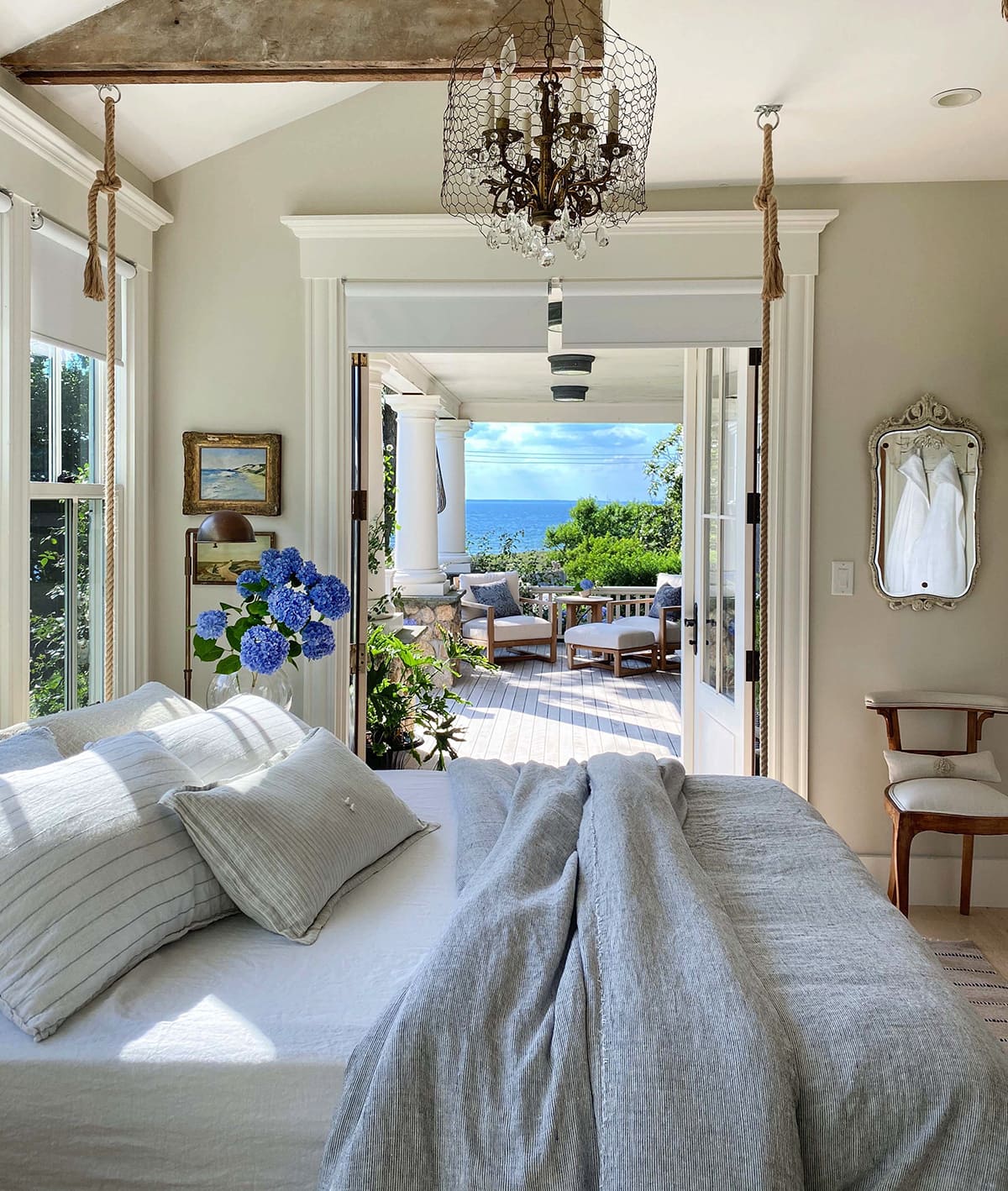 As we head into the warmer months I can't think of a more gorgeous home to get you in the mood for summer than this stunning Cape Cod style home.
A few things I've had my eye on this week: I'm in love with this adorable wicker storage ottoman – think of how many places you could use it! This chair has a great contemporary look for less (and great reviews), this cute fluted pitcher would be perfect for juice or iced tea, and these ginger jars are the cutest thing ever! And this patio umbrella I shared last summer is still available at an amazing price (and comes in 18 colors!)
Your favorites over the last few weeks? This outdoor rug is a true best seller! And you loved this wicker planter basket, these textured vases (so reasonable!), these outdoor gliders, the blue floral pillows from my family room, and this cream vase had the most clicks of all (mine just arrived!)
THINGS I'M WEARING/LOVING/WANTING
A few things I've been loving lately: this breezy popover blouse, this chic linen tunic top, these cute coverup pants (they look way more expensive than they are), these let-down hem jeans (40% off now) are so cute, and I love the flowy feel and color of this pretty blouse. I'm also totally crushing on this adorable raffia clutch (on it's way!)
Your top favorites over the last month? This adorable white denim dress was the number one seller! You also loved this very reasonable (and cute) straw bag, these blue jeans, this boatneck striped tee (on sale!), and these cute suede espadrilles (now 40% off!)
THINGS I'M WATCHING/READING/LISTENING TO
We're planning on starting a new show tonight that I'm excited about! It's called Gaslit and stars Sean Penn and Julia Roberts and it's about the Watergate scandal. However, it's an angle of the scandal that I never knew about. The story focuses on Martha Mitchell, the wife of Nixon's attorney John Mitchell. I first heard the story on a podcast called Slow Burn and I was blown away!
THINGS I'M MAKING/EATING/DRINKING
One of my absolute favorite things about spring is that it's rhubarb season! I know many people don't like it but I absolutely love the flavor and the tartness it brings. It's delicious in desserts, but did you know it can be used for savory recipes, too? This Rhubarb Crisp is so yummy, and I'm dying to try some of these 41 Rhubarb Recipes for Spring!
RANDOM THOUGHTS
I'm madly in love with this laundry room – wait until you see the before!
10 Practical Ways to Improve Happiness
Looking for last minute Mother's Day gifts that will get here in time? Be sure to check out my post here! So many good options – lots with one-day or same-day shipping or the option of ordering online/picking up in store.
Happy Friday!
Sheila
xo
*affiliate links included for your convenience*
P.S.
Have you signed up to be a Maison de Cinq subscriber yet? You'll get every post so you don't miss any and you'll receive my free 5-day email series How to Get French Farmhouse Style for Less for FREE! Sign up here and get Maison de Cinq straight to your inbox!
Oh and if you've missed any of the previous Friday Favorites, you can find them all here!