Friday Favorites – Weekly Inspiration
Welcome to Friday Favorites, a series where we share our favorite decor, design inspiration, fashion finds, TV shows, recipes and more!
Hope you all had a fun and safe holiday weekend! This week has flown by – I'm sure because it's short – but also because we're going away for the weekend. As much as I love to travel, I always find I'm a little stressed trying to get everything packed, work taken care of, dog sitting arranged, etc., even when it's a short trip!
And next week is the first year anniversary of Friday Favorites! I can't believe I've been doing this column for a year already! I've got a fun surprise to share next week so make sure you stop by!
THIS POST MAY INCLUDE AFFILIATE LINKS. CLICK HERE FOR MY FULL DISCLOSURE POLICY.
THINGS I LOVE IN DESIGN/DECOR
This beautiful European-inspired remodel is actually a townhouse! See the whole tour here.
You guys!! I finally ordered some outdoor furniture! I settled on this sofa and two club chairs. And it's almost exactly like the RH set I was eyeing for less than half the price! Yay!
Of course, the outdoor obsession continues as I look for the perfect neutral, outdoor rug. I ordered this one from Target as well as this one, but I'm tempted by this one (good reviews and so inexpensive), and I'm seriously considering this one, too (love the stripes). Once I've settled on that and the space is complete, I'll be sure to share some pics!
Some random finds this week: loving these rustic vases (on sale), this chair is so charming, this throw pillow looks way more expensive than it is (and you can choose polyfill or down – how great is that?), as do these pretty brass trays that would work anywhere and come in 3 sizes.
And I never like to overwhelm you guys with too much, but this is just too good not to share! I've been wanting some pretty, vintage-y etched wine and cocktail glasses for awhile now but they just didn't feel like something I wanted to splurge on. But this set I found is unbelievable!! I got these wine glasses/goblets and these highball glasses for a fraction of the Williams Sonoma ones I was looking at.
THINGS I'M WEARING/LOVING/WANTING
Every year Nordstrom has their big Anniversary Sale, and it's always worth checking out. If you haven't shopped it before, you get to buy new items (mostly for fall) now – at 30-40% off! And if you already have a Nordstrom card, you can shop tomorrow (and you can add anything to your 'wish list' today so it's easy to find again). If you don't, you can apply for one here or shop the sale when it opens to the public next week.
In order to be ready, I've been scoping out items all week! I've narrowed it down to a few favorites this year: this black wool coat, this classic trench coat (love!), this leather jacket I missed last year (a steal!), this chic black blazer (such a good price), these booties in the fab grey color, this basic black bootie, these cropped jeans and these (I'm obsessed with the look!) and this robe is an all-time favorite.
A few more 'for fun' finds: this black jumpsuit I already own (great for any occasion from a wedding to a holiday party), this fab leather coat (that price!), these faux leather pants (I've always wanted to try some), and this faux leather skirt looks super cute.
You can shop the whole sale here.
THINGS I'M WATCHING/READING/LISTENING TO
Have you guys been following Cheap Old Houses on Instagram? My husband turned me onto their account a couple of years back but now they have a show on HGTV called well, Cheap Old Houses!
Actually I think the show debuted last fall but I only recently discovered it. It's a refreshing change from the fancy/quick/pricey remodel shows I'm usually watching. And it's fun to dream of finding one of these!
THINGS I'M MAKING/EATING/DRINKING
When I was a kid and we went to Disneyland, I always got a chocolate covered banana. I loved them then and I still love them. So when I saw these Chocolate Covered Banana Bites, I knew I'd have to try them!
They look yummy and easy – and how fun would this be to make for kids or grandkids?
Or how about these Frozen Chocolate Peanut Butter Cups? Sign me up (I won't even be able to save any for the kids, haha!)
RANDOM THOUGHTS
My friend Loi has the most beautiful Instagram account! He's a former antiques dealer and blogger and shares his gorgeous gardens, his famous topiaries as well as his home in Maine. He's a must-follow!
Trader Joe's Summer Essentials You Need to Try ASAP (#5, #, #8, and #9 are staples here, and I'm dying to try #16)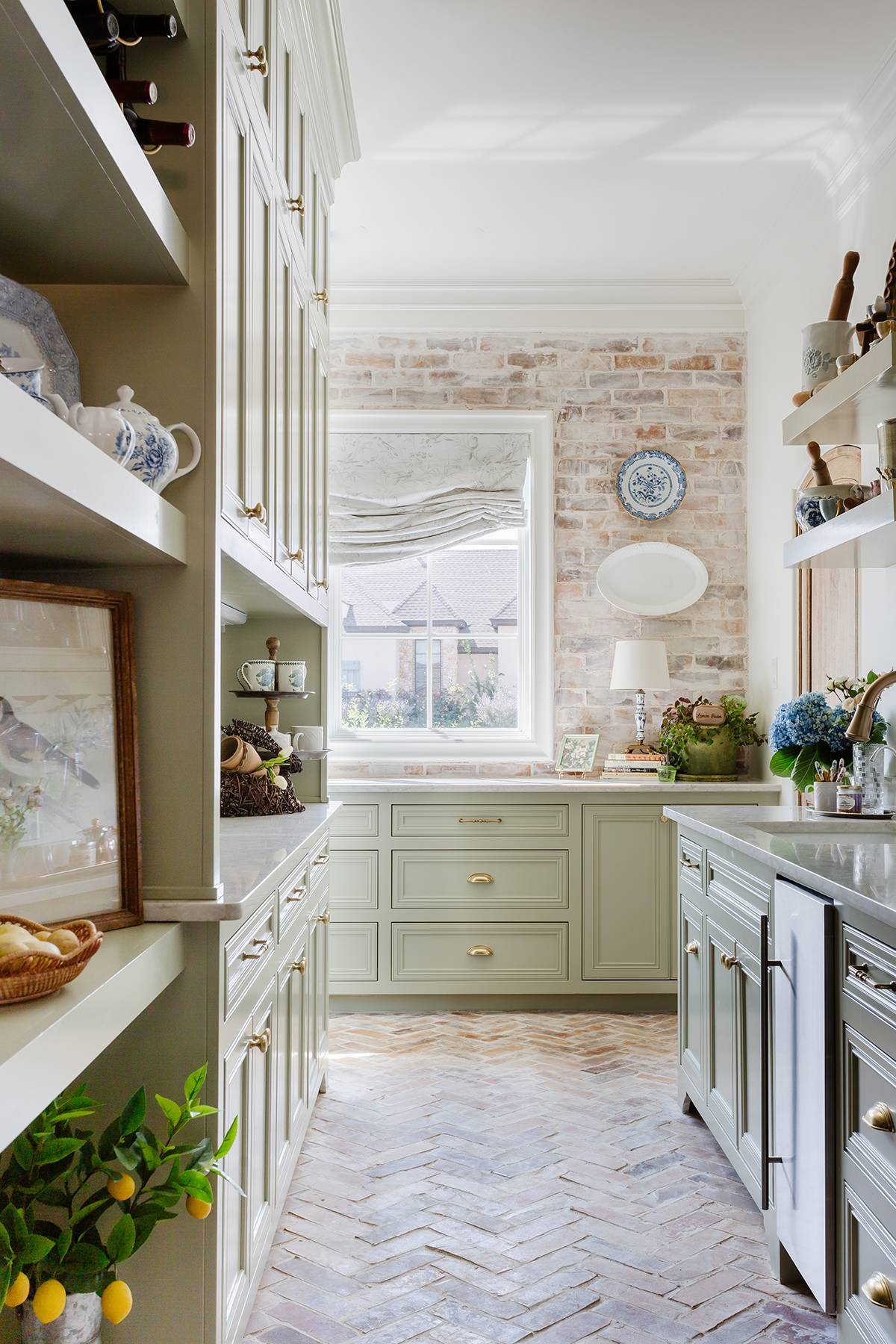 And if you missed it earlier this week, I shared the most amazing rustic French style home! See the whole tour here.
Happy Friday!
Sheila
xo
P.S.
Have you signed up to be a Maison de Cinq subscriber yet? You'll get every post so you don't miss any and you'll receive my free 5-day email series How to Get French Farmhouse Style for Less for FREE! Sign up here and get Maison de Cinq straight to your inbox!
Oh and if you've missed any of the previous Friday Favorites, you can find them all here!