Welcome to Friday Favorites, a series where we share our favorite decor, design inspiration, fashion finds, TV shows, recipes and more!

Hi friends and happy Friday – it's officially fall!! It's been a busy week over here, with several fall posts being planned and shot which has meant lots of fall decorating!
Once I removed the last touches of summer and brought in some new pillows in earthier tones, along with lots of dried grasses and a few pumpkins, I'm pretty sure I did a happy dance! 🙂
And over the next two weeks I'll be sharing lots more of my interior fall decorating as well as the exterior, so stay tuned!
And now let's talk Friday Favorites!
THIS POST MAY INCLUDE AFFILIATE LINKS. CLICK HERE FOR MY FULL DISCLOSURE POLICY.
THINGS I LOVE IN DESIGN/DECOR
This beautiful home in French Canada checks off all my boxes – wait until you see the adorable laundry room!
I went decidedly simple and natural with my fall decor – it's amazing how only a few accessory changes can change a whole space! If you saw my tour this week I shared some florals with these gorgeous dried grasses added. I actually purchased them last year and love them! They last much longer than fresh and the dried has a great 'fall' feel. Add them or the faux millet to a pretty rustic vase like this one or this one to make a beautiful seasonal statement.
And this year I've been looking for a gorgeous wreath to add to the front doors – what make a bigger statement than that? I love that it sets the tone before you even enter. I just ordered this olive wreath I shared a couple weeks back, but I'm also super impressed with the cute ones Crate & Barrel has! Love this wheat and dried grass wreath and this faux magnolia wreath is stunning! (I love that it could go all the way through the season and into Christmas!)
I love all sorts of fall candles (you can read about several other favorite fall candles in this post), but my absolute favorites are this Pumpkin Soufflé – so reasonable! – and this Harvest Pumpkin one. And both soy blends with cotton wicks so they're way healthier to burn for hours and hours (like I do!) 😉
And my favorite random find this week: these gorgeous round cement boxes you could use anywhere – love the look and the texture!
THINGS I'M WEARING/LOVING/WANTING
Right now sweater blazers and sweater coats are everywhere! And I can see why – they're the perfect bridge between summer and fall, plus they're super versatile and work whether you're casual or dressed up.
This long sweater blazer is a favorite and sells out every year (did you also notice the woman in the home tour above is wearing it?!) I have it in the khaki, but I noticed they now make a longer version with a collar which I also love! This one is similar but lighter with no wool, perfect if it's warmer where you are, and for more of a true blazer look, this one is super cute!
Leather jackets are back and bigger than ever for fall. I missed getting one I shared with you last year so I'm really looking to fill that gap in my closet this fall. A classic leather jacket or blazer is also one of the essentials I talk about in my French Fashion Fall/Winter post! (you can check out the full post here)
I'm leaning toward this elevated version of a moto jacket (almost half off!). This beauty and this one are both classic motorcycle jackets and are also very well-priced for real leather! And this faux leather coat (above) is a gorgeous option as is this faux leather blazer which could be worn for so many occasions.
THINGS I'M WATCHING/READING/LISTENING TO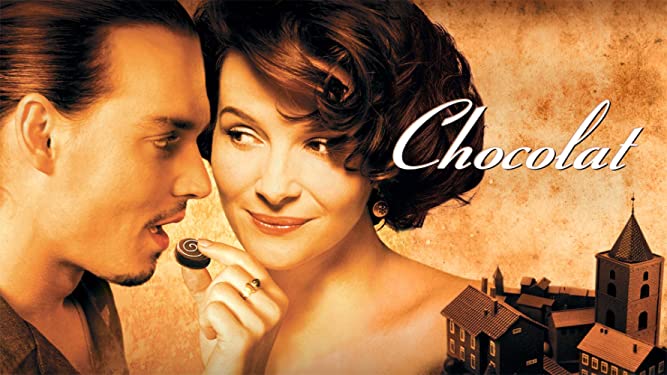 Foodie movies! After devouring (see what I did there?!) Stanley Tucci's show, I went searching for some food-centric movies. The Big Night was written and directed by Stanley Tucci and that's on my list, as well as Chef with Jon Favreau. And two favorites I've seen and loved were Chocolat (above) and of course, all-time fave Julie & Julia. A must see!!
THINGS I'M MAKING/EATING/DRINKING

This week on Instagram I happened to see Jennifer Garner sharing Ina Garten's recipe for homemade Spaghetti & Meatballs and since that's a huge family favorite here, I thought I'd share! They are a bit of work but oh wow, are they worth it!
And this classic Mushroom Risotto is also a frequently requested recipe once the weather cools down.
RANDOM THOUGHTS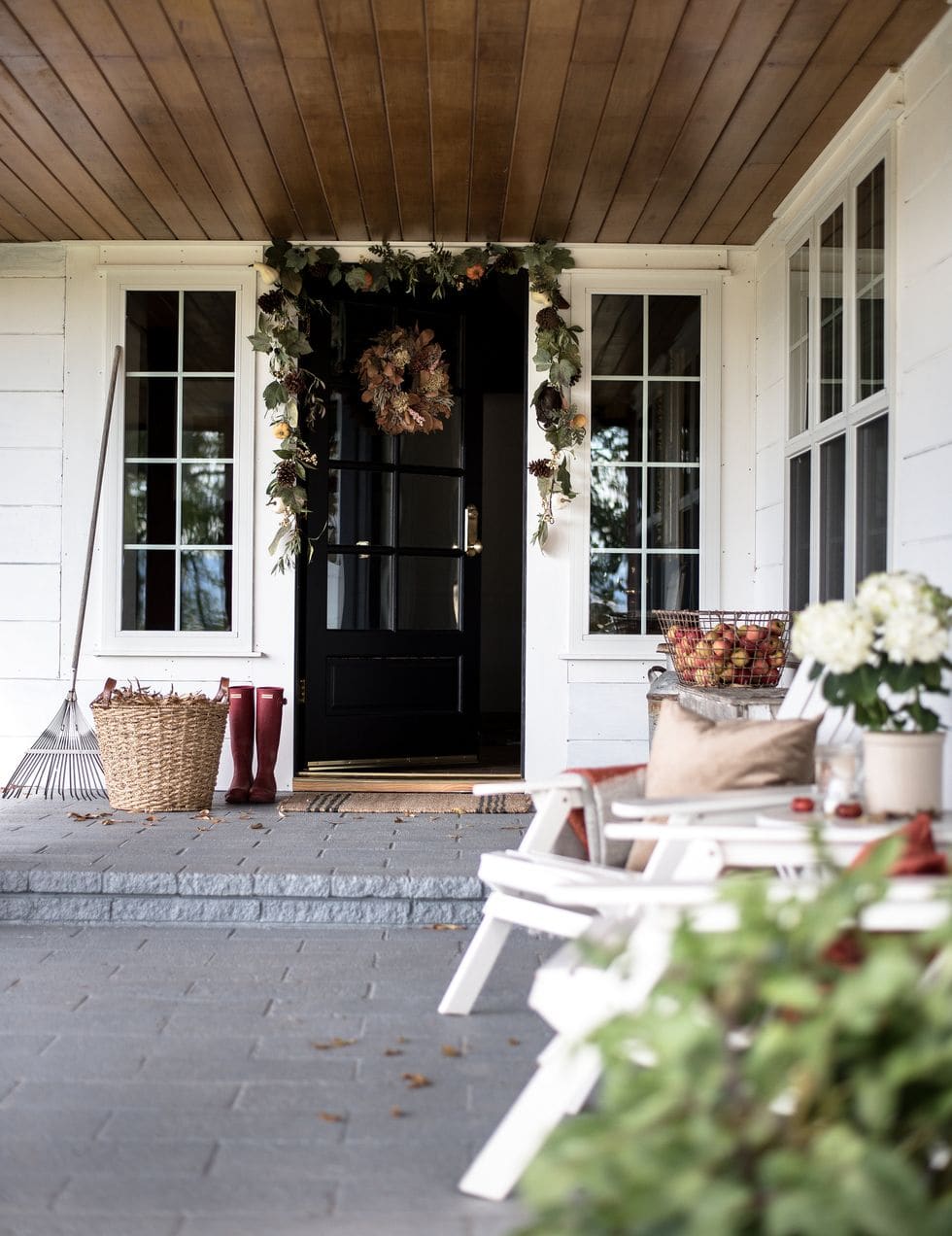 20+ Beautiful Fall Porch Ideas
DIY Distressed Vase – love this!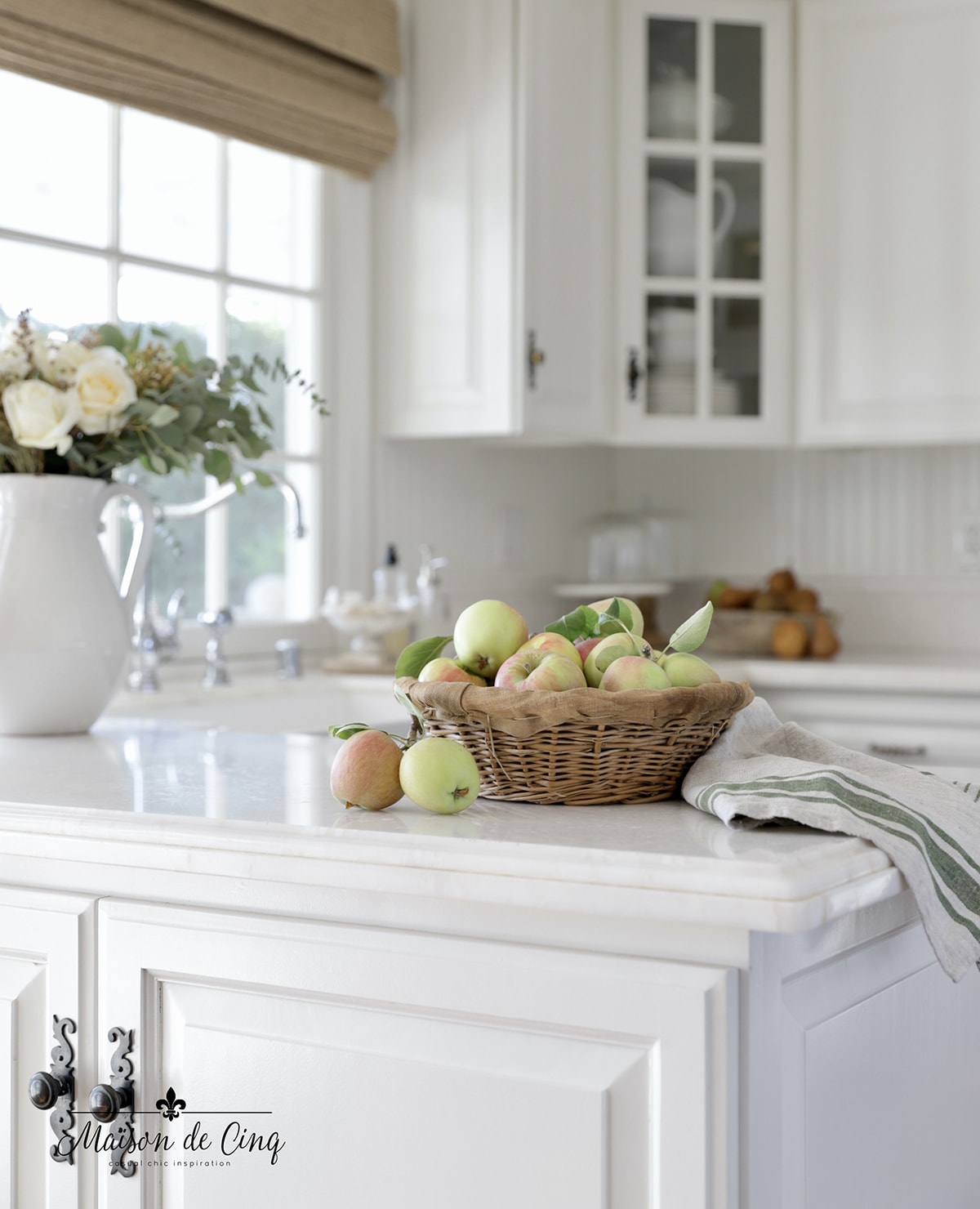 And if you missed it, I shared my fall kitchen tour this week – come on in!
Happy Friday!
Sheila
xo
P.S.
Have you signed up to be a Maison de Cinq subscriber yet? You'll get every post so you don't miss any and you'll receive my free 5-day email series How to Get French Farmhouse Style for Less for FREE! Sign up here and get Maison de Cinq straight to your inbox!
Oh and if you've missed any of the previous Friday Favorites, you can find them all here!