Friday Favorites – Weekly Inspiration
Welcome to Friday Favorites, a series where we share our favorite decor, design inspiration, fashion finds, TV shows, recipes and more!
Hello friends! How are you this week? Feeling relaxed and not rushed? Or more slightly behind like I am?
I wish I could say I was done with all my shopping and wrapping as well as holiday cards, but alas, that is not the case! This season is the busiest on the blog so I'm juggling lots of work with all that needs to get done. Plus, I'm down with Covid this week – it finally got me! 🙁
But on the bright side I have some time to shop online and write posts, which I love. And my cards come tomorrow so at least that will be done, right?
Next week I'll be sharing a yummy holiday cocktail as well as some holiday inspiration, including pretty gift wrapping ideas. Can't wait for you to see it all! If you missed any of my holiday tours, you can find them all here.
THIS POST MAY INCLUDE AFFILIATE LINKS. CLICK HERE FOR MY FULL DISCLOSURE POLICY.
THINGS I LOVE IN DESIGN/DECOR
A gorgeous home tour – and it's decorated in shades of green for the holidays!
Sharing both things on my wish list, as well as some of my personal favorites!
I really want a new bluetooth speaker and this Bose speaker gets great reviews, and I'm crazy for this adorable French-inspired doormat. And this antique-style mortar and pestle has been on my list forever! (looks like the French antiques for a fraction of the price!) And while we're on the French theme, I'm dying for this book about Jackie O. before she married JFK, Jacqueline in Paris.
Some personal favorites I love: I'm all about a good candle – especially at the holidays. My absolute favorite is the Linnea Lights Forest Fir! I also love the Balsam & Cedar from Illume and I just smelled this gorgeous Frosted Pine candle at a friends house the other day and it's amazing! Plus, it comes in a monogrammed mercury glass vessel – a perfect gift! (SO sorry you guys, PB's links don't seem to be working today! If it doesn't take you to the candle just put "alphabet candle" in the search bar and you'll see them pop up!)
At a time when it's hard to find any rustic vase under $100, I have both this gorgeous one (short round) and this one in small. Both are well worth the price and give a great look. I also adore my brass pepper mill and this is the best price around!
And this cute mug I included in my gift guide makes such a great gift – I bought it for all 3 kids and their boyfriends/girlfriends. Or fill with coffee and you've got the perfect hostess gift! (and it's on sale!) Plus one holiday find – these pretty branches with holly (on sale!)

THINGS I'M WEARING/LOVING/WANTING
Since it's the cozy season, let's talk cozy. I love new pajamas, robes, joggers, and cozy sweatshirts for Christmas so I thought I'd share some things I love and what I'm hoping to find under the tree!
I've heard so many people rave about cashmere socks, and it seems like a great way to get luxury on a budget. These come highly recommended and are on my list (the J.Crew's are also on sale in select colors). Also on my wish list is this adorable sweatshirt (almost 30% off) (and such a cute gift!) and this cozy turtleneck (above) has been on my list for awhile and it's now 30% off!
And have you heard of Haven Well Within? It's owned by Talbots and is their loungewear line. I love the idea of joggers made from Tencel (on sale) (it's renewable and has a great drape), and pairing them with this half-zip pullover or this tunic. Another thing that caught my eye is these sherpa slippers which look amazingly cozy!
And a few favorites I already own and love: This robe is my absolute fave, I wear this cardigan for when I'm not wearing a robe (great for lounging on chilly mornings), my beloved wool AllBird sneakers are 20% off and they never go on sale, and these are my fave inexpensive joggers (come in tons of colors, don't shrink and wear well).

THINGS I'M WATCHING/READING/LISTENING TO
Since I've been under the weather this week, I've been watching and reading more than usual. I really enjoyed The Red Lotus and if you liked Gone Girl, I just finished The Woman in the Window and couldn't put it down!
THINGS I'M MAKING/EATING/DRINKING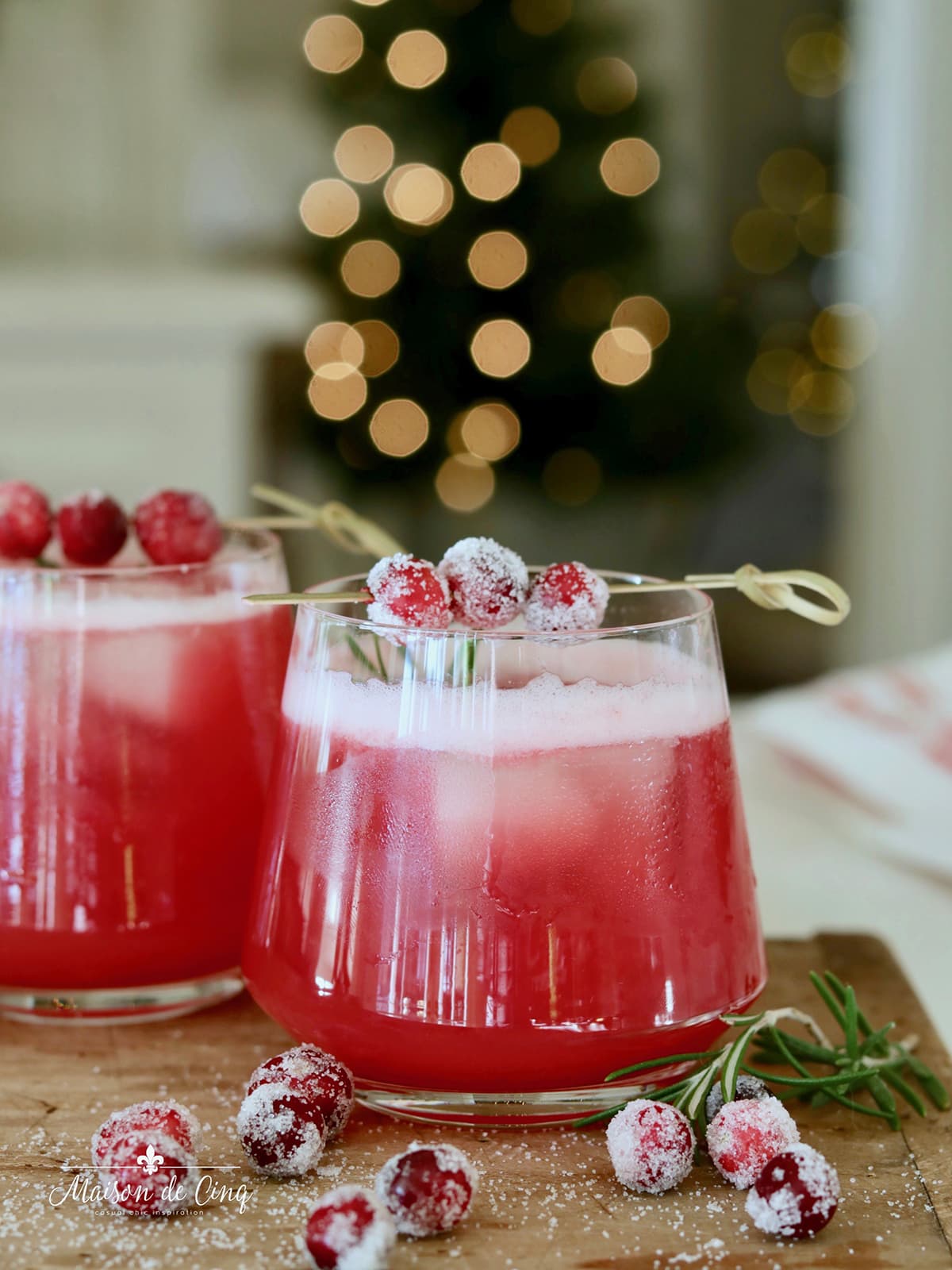 Since the holidays are almost upon us holiday cocktails are in order don't you think? One of my absolute favorites is one I shared last year. It's beyond delicious – trust me!
And I've always wanted to try this one – it looks like dessert in a glass!
RANDOM THOUGHTS
Check out these amazing DIY Aged Iron Ornaments – they look just like the McGee ones!
I love using this Pine scented hand soap during the holidays and through January – so yummy! (they make dish soap and surface spray, too!) I love that it smells so good and is much more reasonable than some of the pricier brands. Another favorite is their Peppermint scent – everyone here loves it!
Tips for Keeping Your Holidays Stress Free
Do you send Christmas cards? I still love them and send them every year. For a fun little history lesson on the tradition, check out The History of Christmas Cards.
And if you missed it, this week I shared my Simple Holiday Table Setting in Pine & Gold. It's cozy yet elegant, yet so easy! Check it out here!
Happy Friday!
Sheila
xo
P.S.
Have you signed up to be a Maison de Cinq subscriber yet? You'll get every post so you don't miss any and you'll receive my free 5-day email series How to Get French Farmhouse Style for Less for FREE! Sign up here and get Maison de Cinq straight to your inbox!
Oh and if you've missed any of the previous Friday Favorites, you can find them all here!