Friday Favorites – Weekly Inspiration
Welcome to Friday Favorites, a series where we share our favorite decor, design inspiration, fashion finds, TV shows, recipes and more!
Hope you all had a wonderful New Year's! It's hard to believe how fast this past year went, and that it's already 2023! On a personal note, I'm really hoping to have more intention with this year. The last two have been mostly shaped by the circumstances we've all been in, and I found during much of it I lost my mojo a bit. So, I'm looking forward to more this year. More experiences, more travel, more seeing the people I love, and more content here that I want to share with all of you!
And on that note, I have some exciting news! I've always wanted to have a shop attached to the blog where you can easily find my favorites and recommends – and it's here! This is different than just the sources for my own home. The Maison de Cinq Shop is a curated collection of decor and furnishings, from kitchen accessories, to vases, artwork, furniture, and more. I hope you'll take some time to hop over and check it out!
And now, let's talk Friday Favorites!
THIS POST MAY INCLUDE AFFILIATE LINKS. CLICK HERE FOR MY FULL DISCLOSURE POLICY.
THINGS I LOVE IN DESIGN/DECOR
This Belgian-inspired home is stunning – especially that kitchen!!
As for decor, I've been busy trying to warm up the house these days! We've had days and days of rain and cold, so I'm all about adding lots of texture to up the cozy factor. I love a good nubby throw like this one (on sale), this one (also on sale), or this one (that price!).
I'm also thinking of adding a few cozy and/or winter-toned pillows, like maybe a gray pattern. This gray plaid is gorgeous and would go great with this one, or this sweater pillow.
It's also fun to bring in a few new pieces that feel wintery, but still feel like a little refresh for the new year! I'm in love with these ceramic pinecones (50% off) and how cute are these sparkly birch candles (40% off)? Or how about changing out your artwork? Etsy makes it so convenient and inexpensive now, and it's fun to add some pieces that are seasonal! There are tons out there, but I especially love this pretty print and this one is lovely, too.
Let's talk rustic vases! I'm all about the texture they bring and there are more and more good ones out there these days. This one is gorgeous (and on sale – larger size here) and this one is such a good price!

THINGS I'M WEARING/LOVING/WANTING
Since it's been so cold I've kind of been living in my 'casual winter uniform'. Usually skinny or straight jeans, cozy sweaters, and either loafers or booties.
I love a more faded jean for at home/casual days like these (great ratings) and I love these (the perfect amount of distressing!) And it's so nice to find a sweater with a little flair – this basketweave is so great, and I love the details on this cozy turtleneck (over 40% off!)
And I'm totally crushing on the chunkier/platform loafers that are in! Just ordered this pair and this one and can't wait to see which one I like better! These super popular chunky booties are on sale and these pointy toe booties are too!
And if you're still in need of a winter coat this double-breasted beauty has amazing reviews, is super chic, and is over 40% off – comes in this adorable plaid, too! (ABOVE)

THINGS I'M WATCHING/READING/LISTENING TO
We're all things British over here this past week! We finally started season 5 of The Crown which I'm loving (the actress who plays Diana is startling!) We're also watching the new Harry & Meghan documentary and I'm riveted.
THINGS I'M MAKING/EATING/DRINKING
I know a lot of people try to start eating healthier in January, which to me is always a little hard since salads and other lighter fare aren't as appetizing when it's so cold out! But one of my favorite food bloggers shared a list of healthy-ish recipes – including this Spicy Chipotle Honey Salmon Bowl – and they all look pretty delicious!
RANDOM THOUGHTS
Do you all know designer Lauren Leiss? I've mentioned her must-have book before, but she's also got a great IG feed!
Random Find: If you get migraines like I do, I just discovered these cooling gel packs and they are a game-changer!! So much better than getting up in the middle of the night to fill an ice pack, plus you can travel with them!
21 Healthy Eating Habits for Lifelong Wellness
How to Set Resolutions You'll Actually Keep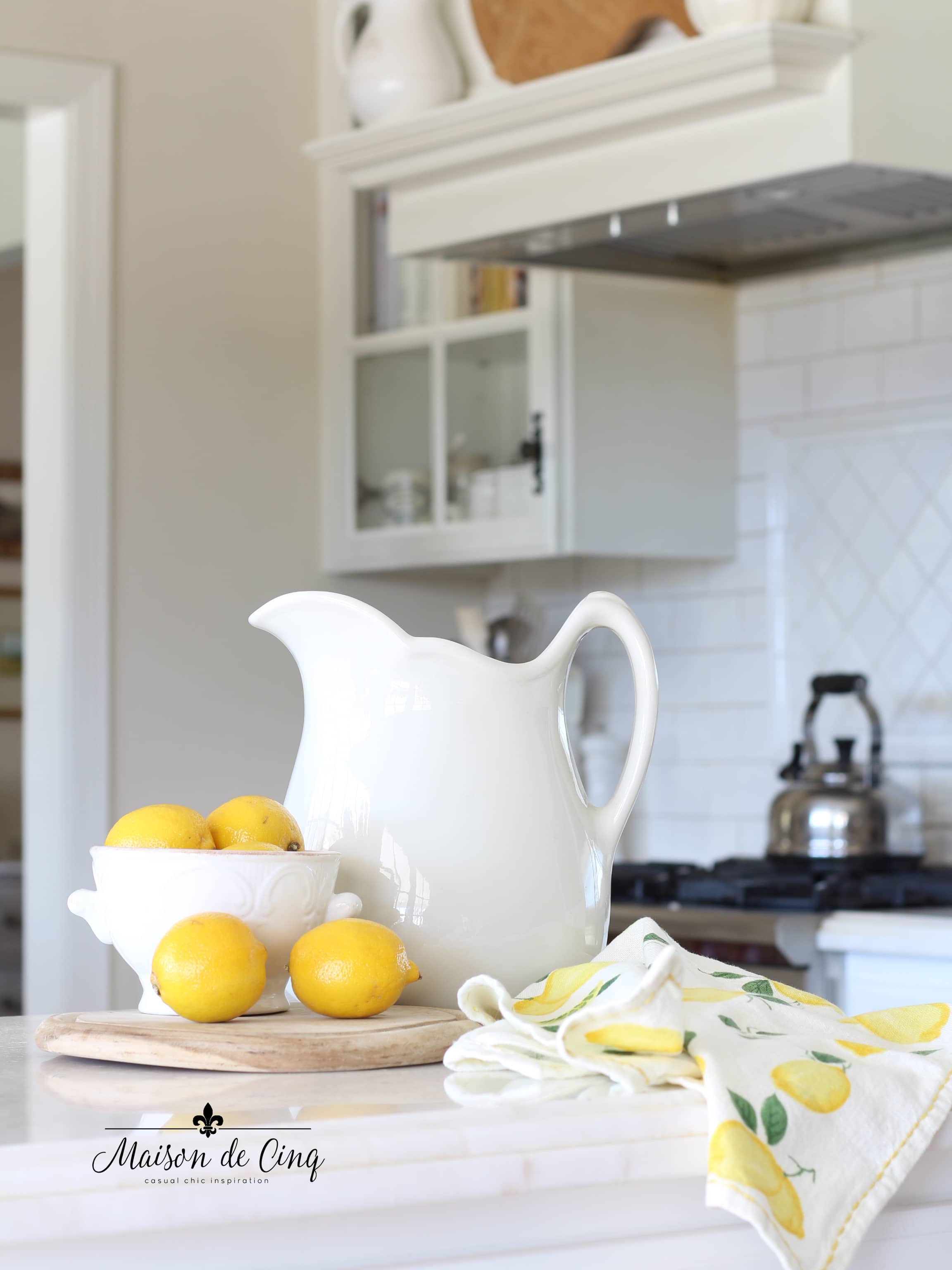 And if you missed it, I shared a great post all about decluttering this week! Check out 30 Things to Get Rid of in the Next 30 Days here.
Happy Friday!
Sheila
xo
P.S.
Have you signed up to be a Maison de Cinq subscriber yet? You'll get every post so you don't miss any and you'll receive my free 5-day email series How to Get French Farmhouse Style for Less for FREE! Sign up here and get Maison de Cinq straight to your inbox!
Oh and if you've missed any of the previous Friday Favorites, you can find them all here!