Friday Favorites – Weekly Inspiration
Welcome to Friday Favorites, a series where we share our favorite decor, design inspiration, fashion finds, TV shows, recipes and more!
Today I'm coming up for air from my multi-day closet organization I've been doing this week! I thought I had a pretty pared-down closet already, yet I still managed to fill 2 big garbage bags with things I don't wear, sweaters with holes, stretched out bathing suits, etc. I also dusted every inch of the closet! I do love the feeling of everything being in order and cleaned out!
If you're looking for a few organizing tips for your closet, check out this post. I also recently organized my pantry (blog post coming on that) and the coat/game closets. Now I just need to tackle my scary garage!
And now, I'm thrilled to be taking a break from all that and sharing lots of fabulous Friday Favorites with you!
THIS POST MAY INCLUDE AFFILIATE LINKS. CLICK HERE FOR MY FULL DISCLOSURE POLICY.
THINGS I LOVE IN DESIGN/DECOR
Love the tile and natural woods in this kitchen.
We're talking random things today!
I recently fell in love with these wicker jars!! I think they're gorgeous and so unique. But I also found a similar, less expensive vase option here which is sooo good for that price!
I've been looking at some new, updated pillows for the family room and found this gorgeous set on Etsy. I love the tones (so perfectly non-seasonal), and that it's a mix of 3 that's already curated and go well together! (Of course, they can be purchased separately, too). This Target pillow is also a great neutral option, as is this Pottery Barn Ikat pattern (love!)
Did you see my post all about the new design trends for 2023? One of them talked about a return to tradition, including dark woods. Since all of my furniture is mostly light or raw wood now, I'm thinking dark wood accessories is a great way to add in some color. This aged wood vase is stunning,
And a little 'Vday-inspired' decor you could use all year long? This stunning rope of beads with a heart! Soo cute! If you don't want to do the heart thing, this tassel version is adorable and would look lovely in a bowl on the coffee table.

THINGS I'M WEARING/LOVING/WANTING
I ended up looking for a leather or suede jacket this weekend as the one I shared with you all last year sold out before I could buy it! And of course, this is the perfect time of year since they're all on sale! I love the feminine touch of the peplum style on this leather jacket (35% off), this one is also in the running (and 50% off!), and this faux suede version (40% off) is a great option (and an amazing price!)
Another thing I'm in the market for is a chunky off-white loafer. I ordered this one and this one and can't wait to get them and see which one works! How cute would they be with jeans and one of the jackets above? Plus, the color works all the way through spring.
Do you remember when I shared a super-chic wool polo from J.Crew awhile back? It was sold out in my size but I'm so excited because I just found this similar one (40% off)!! I'm so excited – it seems perfect (in fact I'm loving the whole look above!) I'm also crushing on short sleeve sweaters this year – this cotton-cashmere version is 40% off and comes in 6 colors. I love that it's casual yet a more updated look than a plain tee shirt.
And as a little treat I ordered these pearl drop earrings for myself (Happy Vday to me!) ;)! I love that they are gold-filled, versatile, and come in 2 sizes.

THINGS I'M WATCHING/READING/LISTENING TO
This is going to sound even more random, but I just finished a book called Laundry Love: Finding Joy in a Common Chore and loved it. And yes, it is a book about laundry!! It sounds awful I know, but it was actually soo good. The author is kind of a "laundry guru" and has been on the morning shows a lot, and he knows his stuff (plus he's funny and charming).
I actually thought I was pretty good at doing laundry – getting stains out, washing things the right way, etc. I had already stopped using fabric softener (horrible for your clothes and your washer), and invested in these dryer balls (love!) But wow, there was still a lot to learn!
Anyway, a friend turned me onto this book and it's made me re-think my entire system. I highly recommend it! And apparently he got a show last year. There's only one season of The Laundry Guy but I'm eager to see what it's all about!
THINGS I'M MAKING/EATING/DRINKING
Are you hosting or going to a Super Bowl party? We don't have plans this year but thought I'd share a few favorite snacks I've served and/or brought in years past. This Pan-Fried Onion Dip is TO-DIE-FOR (and seriously not even close to the packaged version!), this guacamole is the very best, and this Turkey Chili is a family favorite.
RANDOM THOUGHTS
Erin Napier's new English country kitchen was inspired by Downton Abbey (one of my all-time favorite shows!)
I had a bit of a health scare this week (I seem to be fine now) but it does put everything in perspective doesn't it? Here are 40 Simple But Beautiful Moments We Forget to Appreciate.
If you're looking for more Valentine's tables and ideas for celebrating at home, check out this link. And for more gift ideas, clothing and decor, go here and here.
And did you guys know you can shop all my Instagram posts on the free LTK app? If you haven't downloaded it, you can get it for iOS here and Android here. Then you can follow me there and never miss a post, as well as see things that I only share there!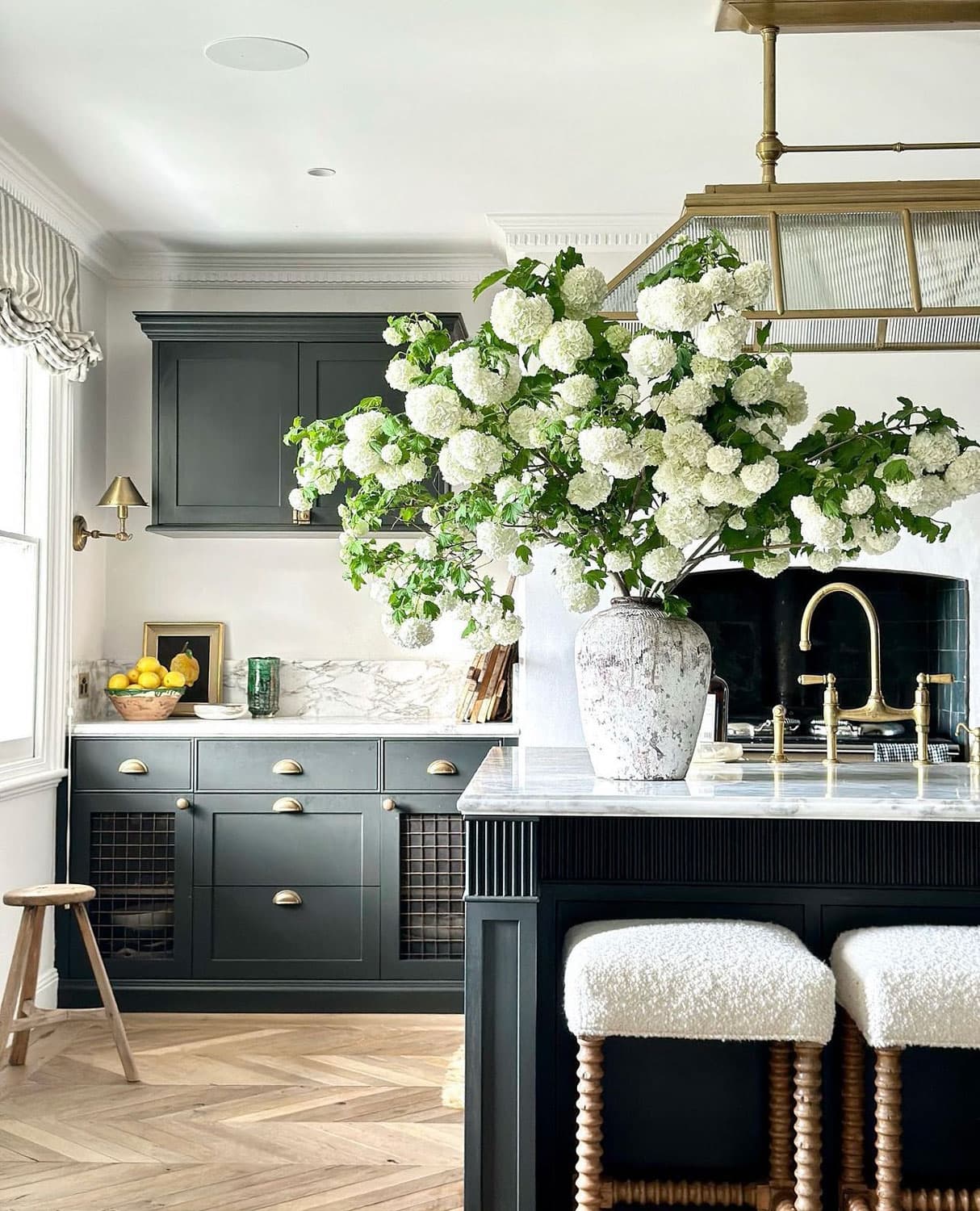 And if you missed it, this week I shared my take on the Home Design Trends predicted for 2023! These are the ones I thought had the most staying power – plus we're also talking about what's out!
Happy Friday!
Sheila
xo
P.S.
Have you signed up to be a Maison de Cinq subscriber yet? You'll get every post so you don't miss any and you'll receive my free 5-day email series How to Get French Farmhouse Style for Less for FREE! Sign up here and get Maison de Cinq straight to your inbox!
Oh and if you've missed any of the previous Friday Favorites, you can find them all here!