Friday Favorites – Weekly Inspiration
Welcome to Friday Favorites, a series where we share our favorite decor, design inspiration, fashion finds, TV shows, recipes and more!
It's been a typical mercurial spring week here, we finally had some warmth and sun for a few days, only to have more rain and storms come crashing in. In fact, it was sunny and then hailing yesterday – all in one day!
But at least it's spring inside! I've spent the last week cleaning, refreshing and adding a few seasonal touches. And next week I'll be sharing my spring home tour, so stay tuned!
And now, let's talk decor finds, fashion crushes, and more….
THIS POST MAY INCLUDE AFFILIATE LINKS. CLICK HERE FOR MY FULL DISCLOSURE POLICY.
THINGS I LOVE IN DESIGN/DECOR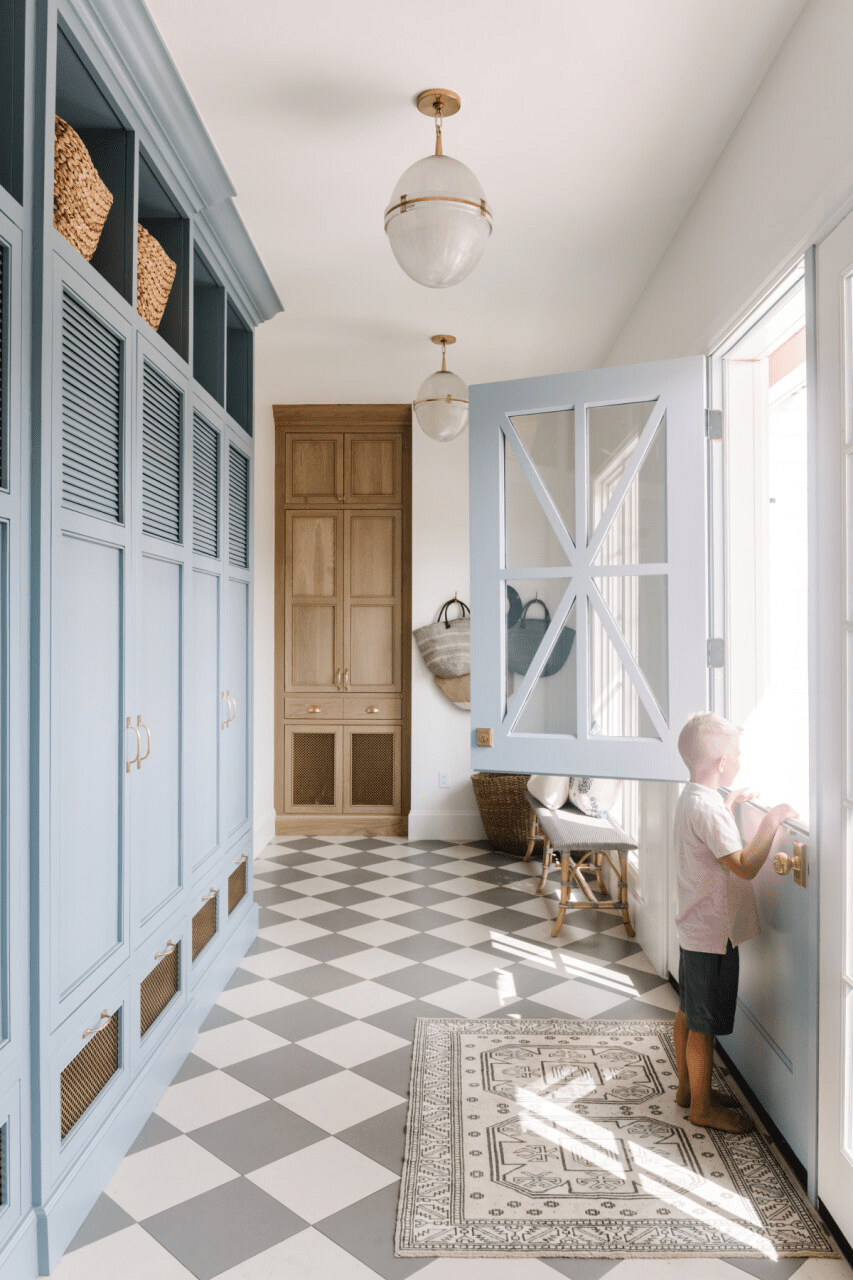 This whole English-inspired home is gorgeous, but I'm especially fond of the mudroom and kitchen.
I'm totally crushing on anything scalloped these days! Love this marble wine chiller and this marble cheeseboard (it's such a great price for the size!) and either would make a good wedding or shower gift, too.
This neutral rug is a steal at this price!
I love adding lighter scented candles to my home in spring and summer, and this Sea Salt scent is one of my favorites. Another one that I love is this one. It comes in 3 amazing scents, but I'm particularly fond of Casa Pacifica.
There's just something about Lily of the Valley that screams spring to me! These glasses are pretty and feminine, and I just ordered these faux stems – can't wait to get them!
Looking for some storage? I'm crazy about this distressed wood shelving unit.
Two more fun finds! I love these recycled glass jars – how cute would they look in a pantry or laundry room?! I also spotted vintage pieces at Pottery Barn, including these vintage bread boards.

THINGS I'M WEARING/LOVING/WANTING
This super-chic linen jumpsuit (above) is so great for any spring function, from graduations, to showers, to dinner (also comes in Flax).
Could not love this super versatile belted denim jacket more!
You know how much I adore the puff sleeve look and this eyelet top is soo cute, as is this smocked one – and they're both 40% off!
And while searching for some new sandals, I came across this pair that are so good! All leather, great reviews, and under $70! (They come in 4 colors, but I especially love the lavender).
And your top fashion favorites in March have been this pretty floral blouse (on sale now for 40% off – and btw, also comes in 3/4-length sleeve here), this very-versatile linen blazer (comes in 4 colors – I ordered the white), my fave wide-leg jeans that look good on everyone, and this adorable gingham blouse (so charming and 40% off!)

THINGS I'M WATCHING/READING/LISTENING TO
Murder Mystery 2 comes out today! If you didn't see the first one, it's a Netflix film starring Jennifer Aniston and Adam Sandler. Strong on the comedy and light on the mystery, but I love them and their chemistry. And no one has cuter fashion style than her so I always enjoy watching anything she's in! And.. did I mention it was shot in Paris?! 😉
THINGS I'M MAKING/EATING/DRINKING
It's spring! Which means things like asparagus, artichokes, and wild salmon. This Panko-Crusted Salmon looks easy yet yummy, this Roasted Asparagus looks delicious, and I'd love to try this Spring Green Risotto!
RANDOM THOUGHTS
Love this soft and pretty master bedroom.
Random Find: this over-the-door folding rack is so helpful with getting dressed, making outfits, etc. I just bought one and have it over my bedroom closet door. Love!
How to Force Flowering Branches to Bloom Indoors
What Jackie Kennedy Ate in a Day (I found this fascinating!)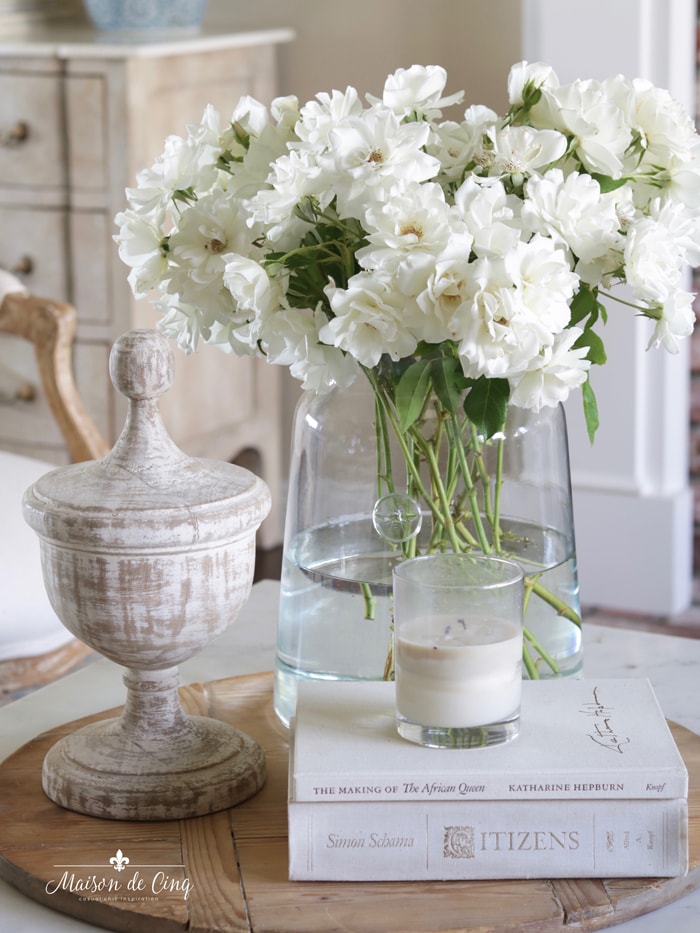 And if you missed it, this week I shared another installment in my Design Basics series. This time we're talking Decorating in Odd Numbers (and why you need to do it!)
Happy Friday!
Sheila
xo
P.S.
Have you signed up to be a Maison de Cinq subscriber yet? You'll get every post so you don't miss any and you'll receive my free 5-day email series How to Get French Farmhouse Style for Less for FREE! Sign up here and get Maison de Cinq straight to your inbox!
Oh and if you've missed any of the previous Friday Favorites, you can find them all here!