Friday Favorites – Weekly Inspiration
Welcome to Friday Favorites, a series where we share our favorite decor, design inspiration, movies, podcasts, fashion finds and more! And though it won't all be French, some of it definitely will!
This week has been all about de-summering the house and starting to bring in some fall decor. I'll be doing much more in the next couple weeks and can't wait to share with all of you. I'm definitely ready for a change of pace (and maybe some cooler weather?) Someone should mention this to Mother Nature!
Oh and I found pumpkins today. Real pumpkins. I'm pretty sure I did a happy dance!
Friday Favorites is where I share everything from a great decor find, to a favorite movie, recipe, or podcast, to a wonderful thing to wear – anything that strikes me as interesting or fun or that you might love, too! I'm excited to share with you this week!😉
THINGS I LOVE IN DESIGN/DECOR
This gorgeous home is inspired by the French countryside – it's even named Maison de Lee!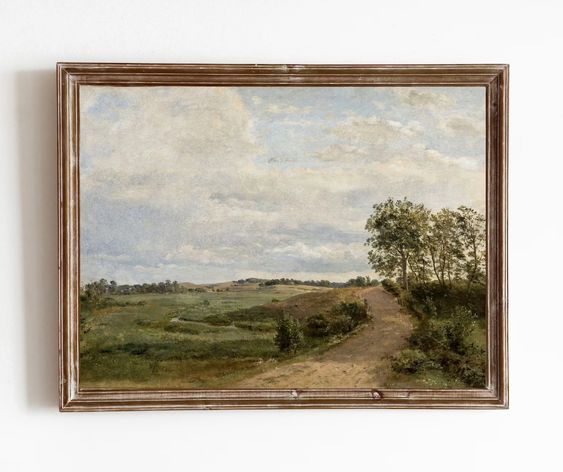 So you guys know how much I love art, and how important I think it is in a home. I've even written a post all about incorporating it. But I'll be honest, I've always gravitated toward real art. Not expensive necessarily, but thrift store/flea market/Etsy or Ebay oil paintings were the name of my game. The problem is, even though I'm searching all the time, it's been hard to find enough to fill my walls.
But now I've discovered digital art! These are digital prints of vintage art that are very inexpensive. You simply download them, print them at your local Kinko's, frame them, and voilá! You get the style of vintage art without the hunt! I've found them lots of places, but my three favorites on Etsy are Heirloom Print Shop, North Prints, and Maple and Oak Vintage. The print above is this one.
I'm a sucker for white marble anything so when I find adorable new decor options, I have to share! How cute is this little canister? Love the fluting! And I've been looking for months for a white marble cake plate with a wood bottom and just scored this beauty. So excited for it to arrive!
THINGS I'M WATCHING/READING/LISTENING TO
Shows! There are so many now aren't there? Sometimes it's hard to keep up! Lately we've watched a few that aren't necessarily new but we'd never gotten a chance to see them. And since I'm sure that happens to some of you, here are two 'not new' ones that we watched lately and loved.
Mare of Easttown with Kate Winslet is riveting (and the acting is so good), and Dead to Me with Christina Applegate is funny, and touching, and a little weird. And strangely addicting!
Now that my husband has been out of town so much I'm back into podcasts again when I'm walking. (I love walking with him, but I do miss the podcasts when he's home, haha!) Again neither of these are new but they're so good if you haven't gotten a chance to listen yet.
S-Town is one of my favorites, and The Dropout is fascinating! (Make sure you start with Season 1 as a second one has just begun).
THINGS I'M WEARING/LOVING/WANTING
Fall clothes have got to be my favorite. Maybe it's the cozy factor, or just that very-ingrained love of "Back to School" shopping, but either way, it's my favorite time to shop!
Lately I've been wanting some cute short black booties (to go with those cropped jeans we talked about a few weeks back 😉 ) I just ordered these, and these, have this pair in my cart, and I'm eyeing this pair as well.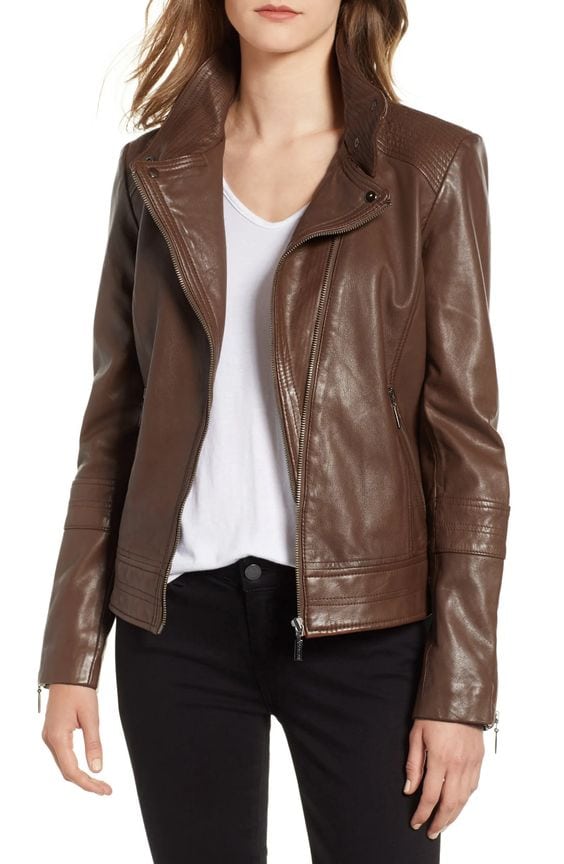 Also, if you haven't checked out the Nordstrom sale, you'll want to! It's a great time to find some fall/winter staples on sale (yes, it's not just leftover summer stuff – though there's that too!)
This long down coat is rated well and priced even better, this hooded trench coat comes in black as well as khaki, this beautiful leather jacket is an amazing price (and comes in black and brown), love this waterproof leather boot, jumping on the mule bandwagon with this well-priced basic, and I ordered this chic clutch for going out (it's 60% off!)
THINGS I'M MAKING/EATING/DRINKING
One of our favorite vegetables is zucchini, and with lots of it available at the local farmer's market, we've been eating a lot of it! Two of our favorite recipes are this delicious Zucchini with Parmesan and this Zucchini with Lemony Crumbs. Both of these are not only one of my favorite summer vegetable recipes, but they're some of my all-time favorite vegetable recipes period.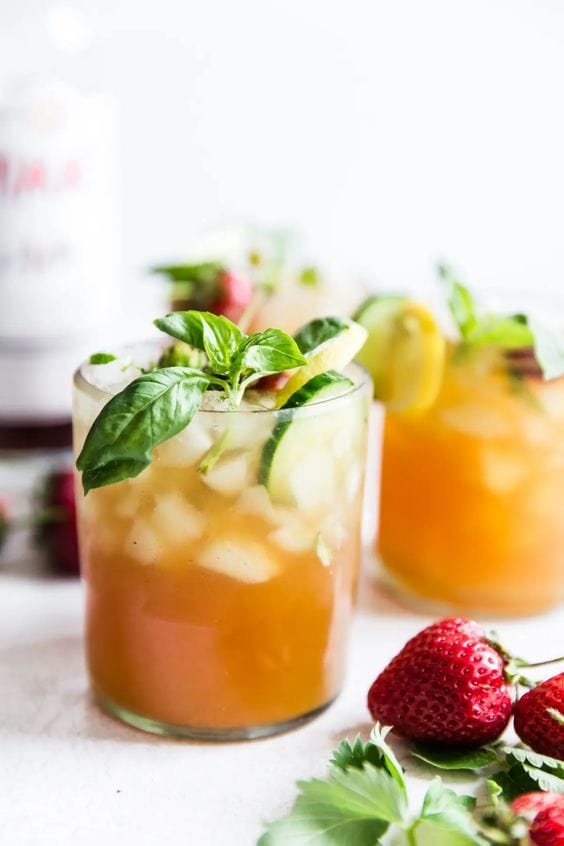 Have you ever had a Pimm's Cup? I was introduced to this cocktail a few years ago and it's definitely become a favorite. It's a traditional British cocktail, something they drink all summer long. It's herbaceous and citrus-y and perfect for late Indian summer drinking. 😉
RANDOM THOUGHTS
Love this pretty pale blue door color!
Lately I've been searching for ways to decompress and reduce stress, and learning to practice gratefulness is a step in the right direction. This article is all about appreciating the little things. 🙂
And if you missed it, earlier this week I shared tons of fabulous fall decor finds – at Walmart!! Including this cute pillow and this cozy throw! For even more fun fall decor, check out the post!
Happy Friday!
Sheila
xo
*please note affiliate links are included for your convenience*
P.S.
Have you signed up to be a Maison de Cinq subscriber yet? You'll get every post so you don't miss any and you'll receive my free 5-day email series How to Get French Farmhouse Style for Less for FREE! Sign up here and get Maison de Cinq straight to your inbox!
Oh and if you've missed any of the previous Friday Favorites, you can find them all here!