Antique Mirrors in a Bathroom: Adding Charm & Character
Antique mirrors in a bathroom can add much-needed charm and character to an otherwise sterile space. Come get inspired to use this trend in your own home!
I love antique mirrors. In fact, they are one of my favorite antiques to own. And in a bathroom, they are particularly wonderful, especially in an all-white or neutral bath!
It's amazing how with all the hard surfaces, straight edges, and cool colors of a bathroom, introducing an antique mirror (usually gold) can add so much warmth and character. It keeps a white bathroom from looking too antiseptic and cold. The gold warms up the space, and the contrast of a chippy antique against all that crisp, white newness is fabulous!
And antique mirrors can be found inexpensively, too. You don't need to buy a valuable antique to get the look. Inexpensive vintage gold mirrors are easily found at flea markets, garage sales, or even on Ebay. You know I love a good reproduction, but in this case the 'chippiness' is part of the charm so I'd say go for vintage over a reproduction. They add a unique look that really can't be gotten with something store bought!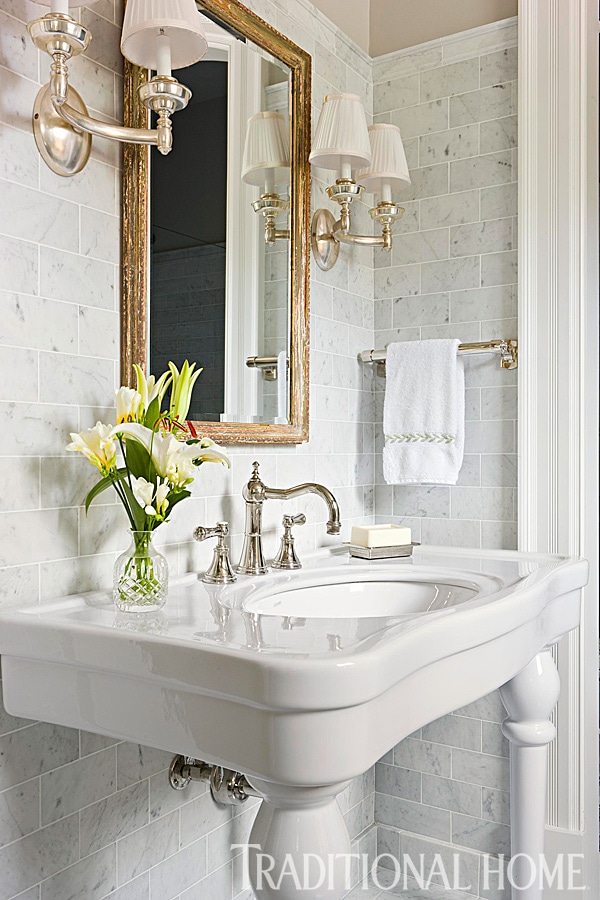 I love the gilt mirror mixed with the nickel finish on the hardware. By designer Mary Jo Donohoe via Traditional Home.
Via House Beautiful.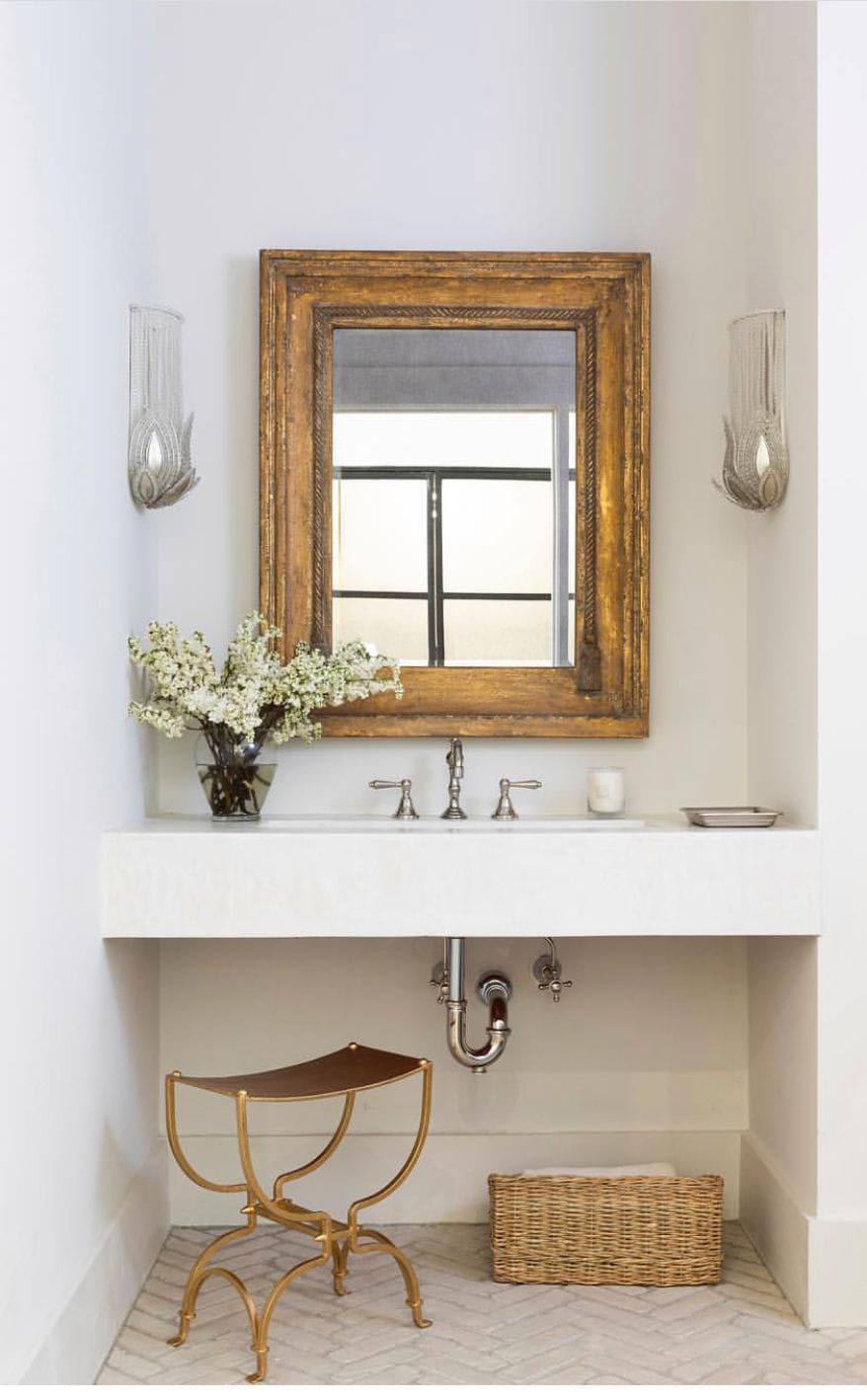 I have a reproduction gilt mirror in my downstairs powder room now, but if I ever find a real antique one that will work, I'm definitely changing it out!
Happy Friday!
Sheila
xo