Summer Fashion Fave: Chunky Block Heel Sandals
Lately (and by lately, I mean for about the last 6 months) I've been loving block heel sandals! Not only are they far more wearable than a narrower heel is, they are feeling more current than a stiletto right now. Anywhere that I would have worn a traditional high heel in the past, I find I'm pulling out a block heel instead.
A narrow high heel is definitely still appropriate for dressier or more conservative occasions, but the block heel is really speaking to me! They are more stable and easier to walk in, and right now they are so in which makes them feel fresher.
It's not only the most practical sandal out there, it's the "it" shoe of the season – so why not embrace it? Block heel sandals look great with jeans and skirts, and I love them with the new wide legged crops and culottes, too! I feel like they are great for almost any occasion!
These are literally the cutest shoes ever! And can you believe they are from Target! Apparently I was the last to find out though because they are all sold out now!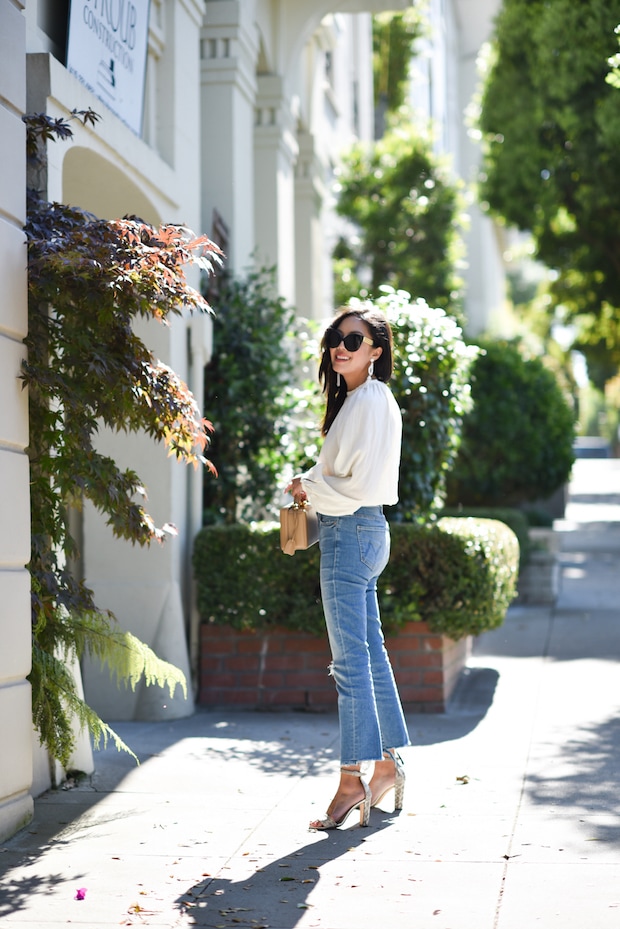 A wide legged crop jean with a sparkly block heel sandal. Such a cute date night outfit!
These shoes are amazing! Love how they are as dressy as a stiletto, but still way easier to walk in! And this dress!
This outfit is totally my style! Distressed jeans, white shirt, black blazer and a pair of black heels.
Absolutely adorable outfit!!Love the wide legged white pants with that black trim, off the shoulder black top but mixing it with a neutral block heel sandal. Most people would have put a black shoe here and I love the unexpectedness of this!
An all-time favorite outfit! I featured this same photo in my post on cute straw bags, and it was just too good not to feature it again! Classic!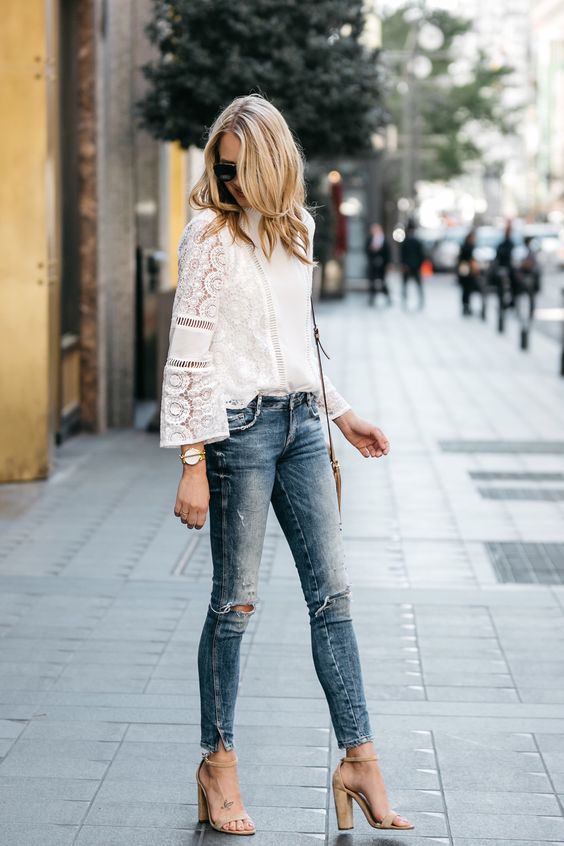 I love the detail on these! Perfect balance of casual and chic!
The more walkable block heel is big right now, and I think it's only going to get bigger! And as you saw above, they come in every height so you don't just have to buy a high heel. I guess I'm really loving block heels in general since I recently wrote a post on both cropped flare jeans and how cute they are with a block heel, as well as my love for heeled loafers here! Comfortable and chic, they are the sandal of the season!
Shop the Post!


*please note affiliate links have been added for your convenience*
Happy Friday!
Sheila
xo