Decorating with Animal Hides
I'm a little late in coming around to the animal hide trend. For a long time it didn't speak to me; I guess I wasn't entirely comfortable with it. But I must confess, it has slowly grown on me! Decorating with animal hides can not only look luxurious, but it also brings much needed texture to a room (something that is often missing in interiors). I'm especially drawn to a zebra or cheetah print rug layered over another natural fiber rug underneath. So chic!
A lot of people aren't comfortable with it being real animal skin (I'm still not sure I am!) but with all the faux options now, that doesn't even have to be an issue. Rest assured that any skin you see that looks like a zebra or a cheetah, is definitely cowhide that has been printed. The former are illegal and have been for a long time. But even for those opposed to using cowhide, there are amazing faux choices to be found. They bring an eclecticism and exoticism that not much else can, and they're a classic. And you know I love that!
Also, hides and skins are relatively child-friendly; they wear very well, and they repel stains better than silk or wool rugs do.
Perfect! I'm seriously in love with this space! The zebra rug looks so good on top of wood floors. Via TG Interiors.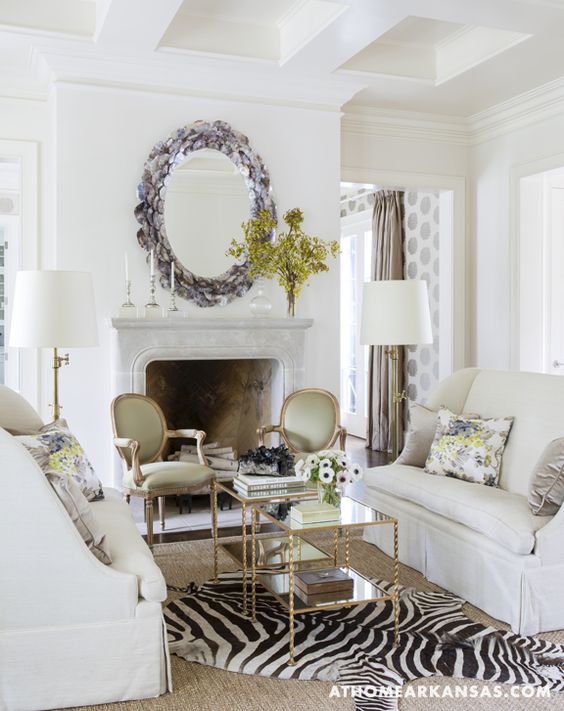 All the white with the zebra – beautiful! Melissa Haynes Design via At Home in Arkansas.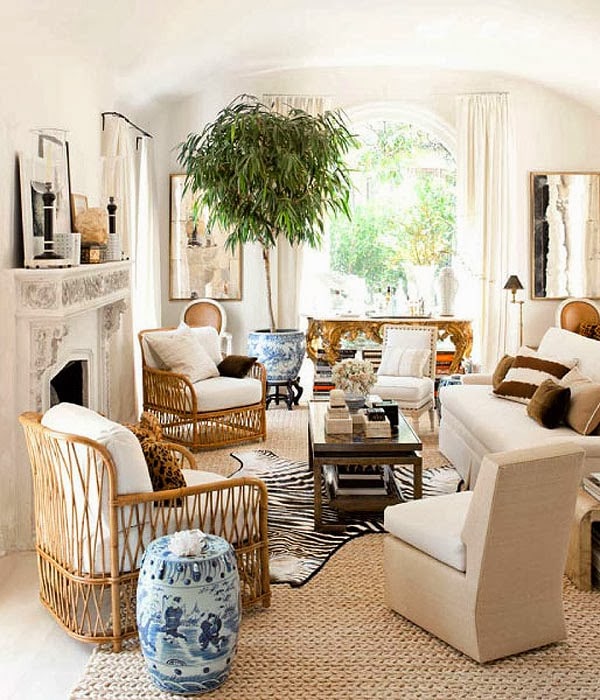 This living room is by one of my favorite designers, Mark D. Sikes. He uses animal hides quite frequently, often layering them over sisal, seagrass and other natural rugs, which is such a great look.
Blue and white living room with a lucite table and a zebra rug. Design by Kate Jackson.
Another favorite designer! By Jan Showers.
Via the blog, Nubury Lane.
Classic design + zebra rug = match made in heaven!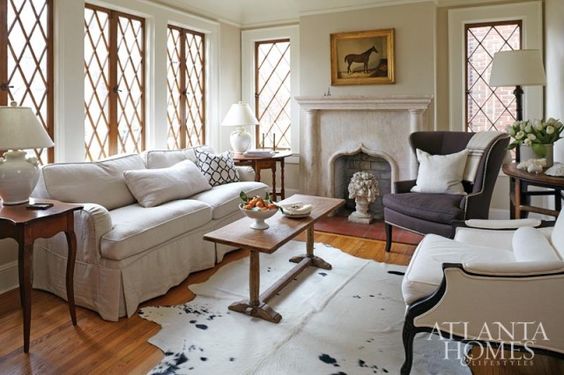 Design by Nikie Barfield via Atlanta Homes.
Such a favorite. I think I've pinned this picture about 20 times! Joy Tribout Interior Design.
Via Atlanta Homes, design by Huff Harrington. Love this room!
Traditional kitchen, with a twist. By Pimlico Interiors.
LOVE this on the stairs! Gideon Mendelson via House Beautiful.
I love this dining area with the mismatched chairs and the zebra rug. Lovely! Via Horchow.
Via styleathome.com.
Designed by Betty Burgess via Southern Accents.
I love that animal hides work in any design scheme, whether it's contemporary, traditional, eclectic, or even rustic. It always adds that effortless chic that we all want. And if you're shy about a zebra rug, or it just isn't your thing, try a zebra print on a chair or bench or a leopard print pillow. It is less showy, while still giving the same chic effect!
via ebanista.com.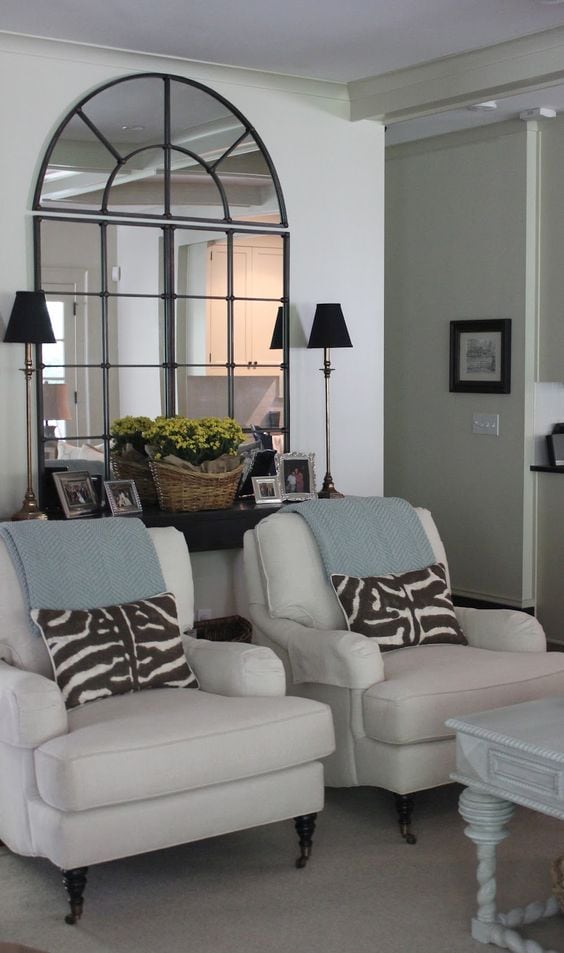 Ian Thompson Interior Design.
I adore this soft printed leopard chair! The epitome of chic. Wendy Labrum Interiors.
Timeless, sophisticated, chic. I'm thinking decorating with animal hides is here to stay!
Shop the Post!


Happy Friday!
Sheila
xo
*please note affiliate links are included in this post for your convenience*
Sharing at the following blogs this week: