As I'm sure you've noticed by now, I'm a
big
fan of black and white! I've written about black and white in women's
swimsuits
, black and white outfits
here
and
here
, black and white
gingham
, and even black or dark items in a mostly
white/neutral room.
So it should come as no surprise that I adore houndstooth! I'm a big fan of plaid in general, especially for Fall. But houndstooth really has my heart. It's like plaid, only stronger, bolder, and more graphic. And it's almost always black and white!
Simple. Classic. Perfect.
LOVE an oversized houndstooth! This blouse is TDF!
I fell IN LOVE with this blouse when it was on the show Gossip Girl! Literally searched for months but could never find it.
Even Princess Kate is a fan!
I bought these same pants at Zara last year. Needless to say, I love them!
Love the sweater! And how cute are the black and white shoes?!
Amazing coat!
Once a classic…
Always a classic!
Not only do I love houndstooth, but seeing it land in the stores has made me super excited for Fall clothing and cooler weather. Here are just a few items that I found (please note, I have included some affiliate links for your convenience):
Timex
(Oh my gosh, how cute is this watch?!)
Zara (Okay, this jacket isn't technically black and white, but it's adorable!)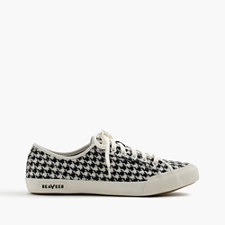 J. Crew (LOVING these- pretty sure they are going in my shopping cart!)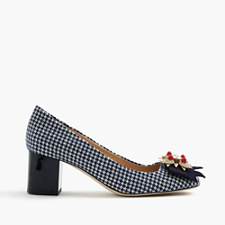 J. Crew (these too!)
Considering it is only September, I know there will be more to come as the Fall and Winter clothing lines come in. Can't wait!
Happy Friday!
Sheila
xo