Kitchen Banquettes – A Charming & Practical Design Element
Just like Dutch doors and butler's pantries, built-in kitchen banquettes adds practicality and charm to any space!
I don't know that many people who have a kitchen banquette, but the one friend who does have it, loves it! And can I say how adorable it is?!
They are utterly charming! Kitchen banquettes, along with things like dutch doors and butler's pantries, are having a bit of a renaissance – and I'm so glad!
They are practical; a great use of space, look and feel cozy, and work wonderfully with kids and families. Plus, did I mention the charm factor?!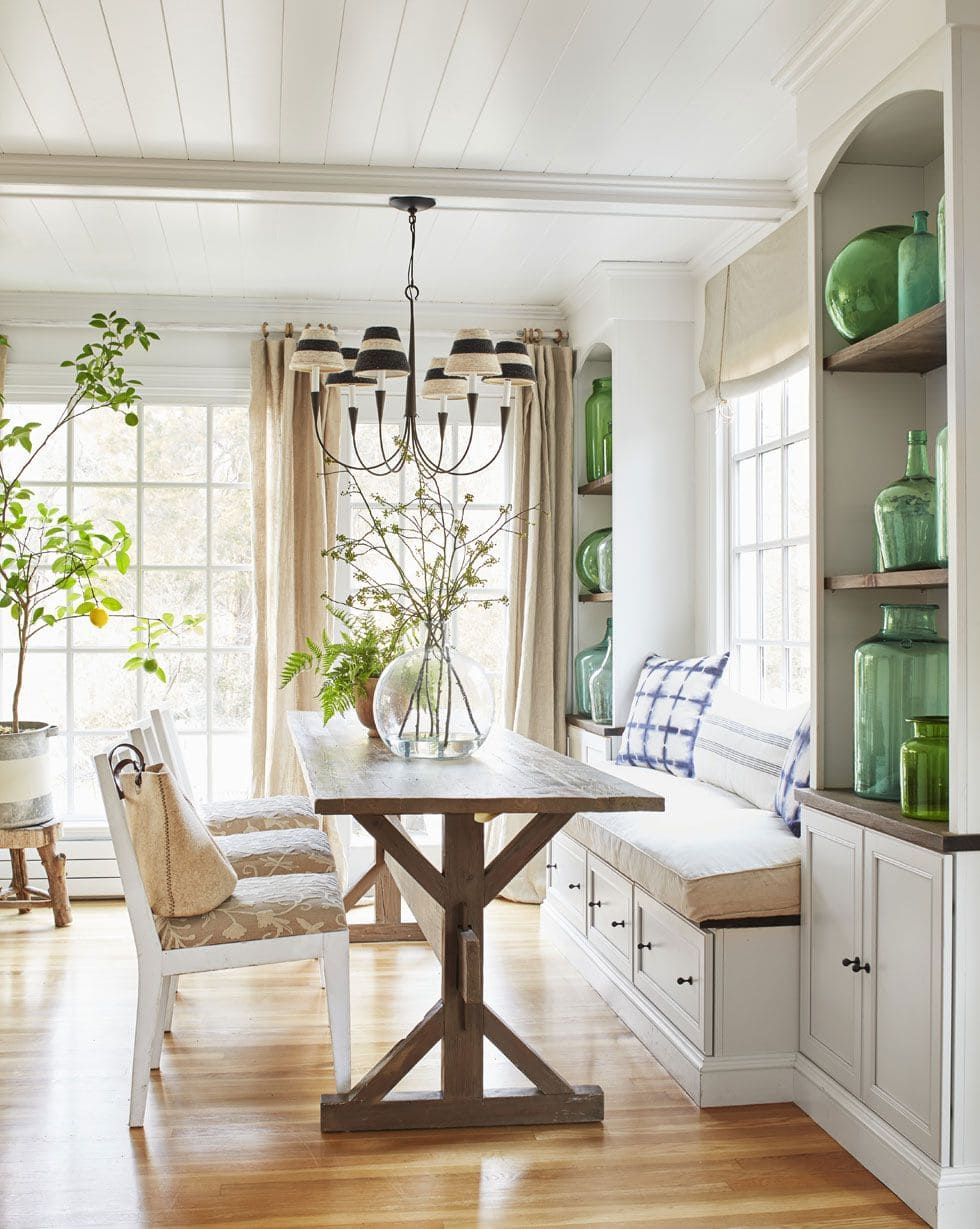 Design by Ingrid Leess via Country Living.
Via Better Homes and Gardens.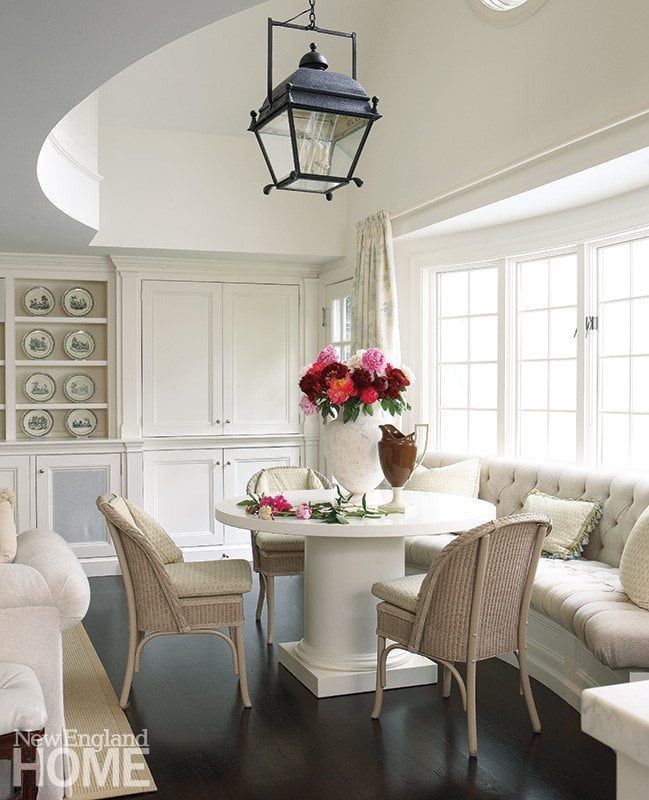 Design by Nannette Lewis via New England Home.
Design by Beth Ervin via Atlanta Homes.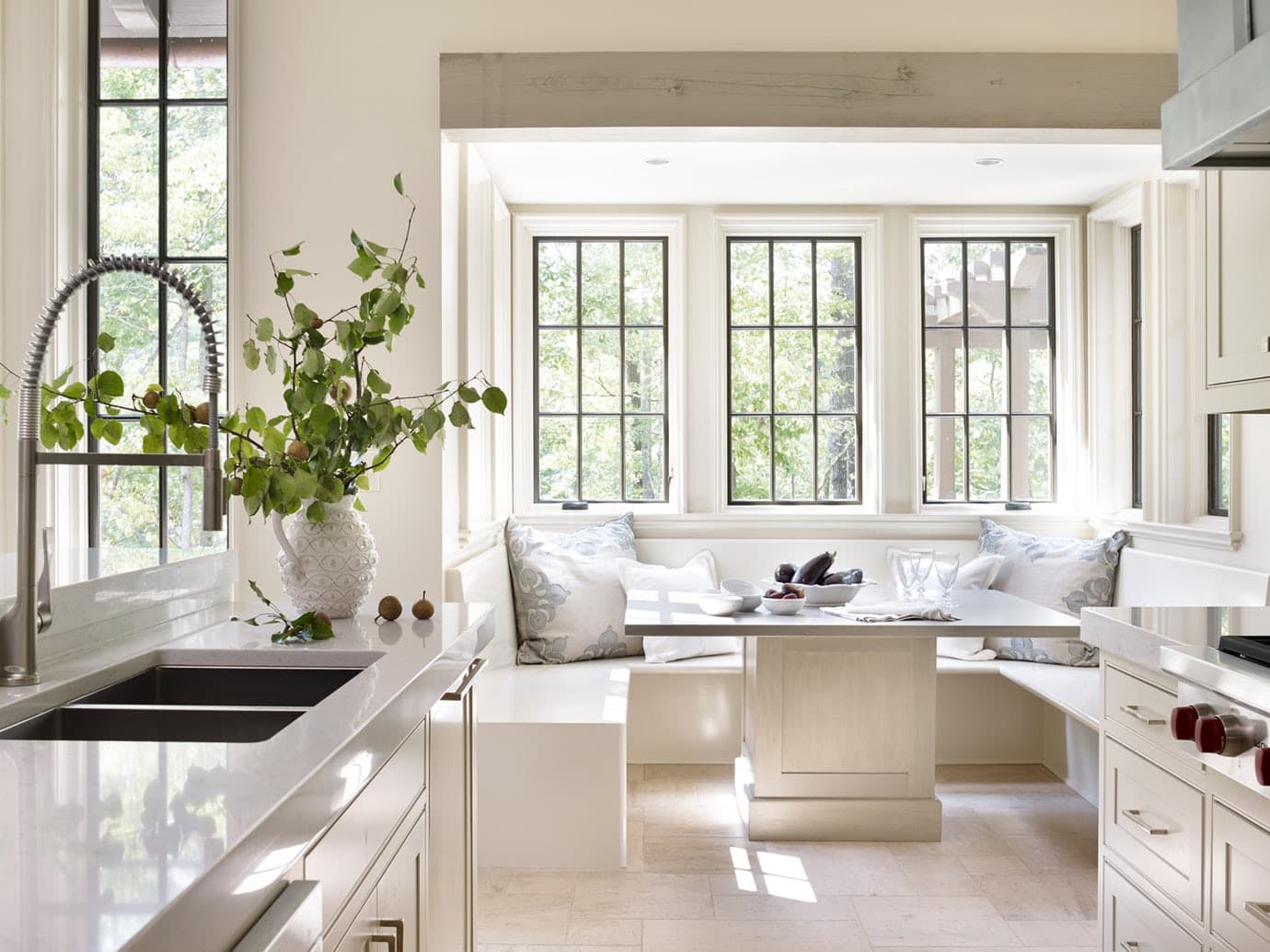 Via Jeffrey Dungan Architects.
Design by Wendy Kirkland via Traditional Home.
Via K. Lewis Interior Design.
One of my favorites! Design by Mary Jo Donohoe via Traditional Home.
Via Better Homes and Gardens.
However, for those of us (like me) who would love to have one, but either can't or won't do a built-in, the solution is to use a settee on one side of the table. It's the perfect compromise because it gives you the same look as the built-in banquette, without all the pesky building!
This is one I may just do!!
Sheila
xo
If you enjoyed this post, be sure to check out more decorating ideas and inspiration below: