Fashion Crush – Dressy Shorts
Dressy shorts. A contradiction in terms, right? However, I have seen them more and more in the last few years, and I must say, I'm a convert!
Previously, I always thought of shorts as casual, and I really only wore them with flip flops or Converse sneakers. However, dressy shorts worn out at night with heels can be such a cute look! I admit, I am not a skirt wearing person for the most part, so I guess they speak to me. They are short (like a skirt) but way, way more comfortable. And sexy!
They look great with a blouse, a blazer or a loose tank top. Heels are the way to go if it's an evening out, but for a dressy lunch or day event, they are really cute with flats as well. I think they are a great option when you are not sure how dressy an event will be and you are torn between a dress and pants.
Obviously, they are not appropriate for some events (a wedding is one that comes to mind) but for dinners out, drinks with friends, or a summer party, I think they are a great choice. I'm even seeing them on the red carpet! And for those of you who aren't comfortable in shorts, just go a little longer. Knee length or almost-to-the-knee shorts are adorable with heels, and no different than a skirt – only cuter!
Honestly, is this not the cutest?! We can't see her shoes, but I could see a heel with this for dinner out or dressier flats for a lunch date. Via
Lovely Pepa.
Here she's wearing flats, but the whole outfit is elevated way beyond the average cut-offs and tee. Perfect for walking the streets of Rome or doing some afternoon shopping! Via
J.Crew.
Ali Larter at a red carpet event. This is the outfit that sold me on dressy shorts! Via Pop Sugar.
Charlize Theron at another red carpet event. LOVE this! Via
Fandango.
Via
Damsel in Dior
.
Olivia Palermo looking gorgeous, as always! Via Who What Wear.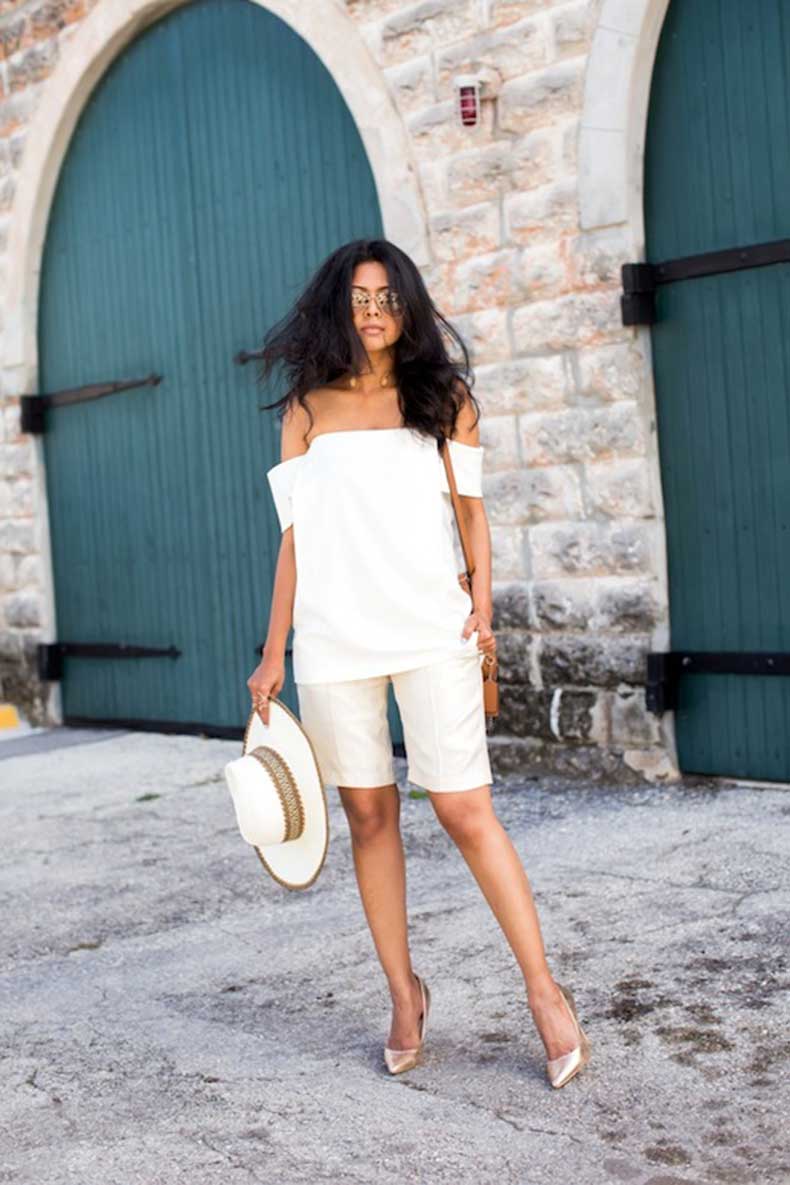 Here is a longer Bermuda style short worn with an adorable summer top and heels, and it looks amazing! Evidence that the shorts don't need to be super short to be chic! Via Walk in Wonderland.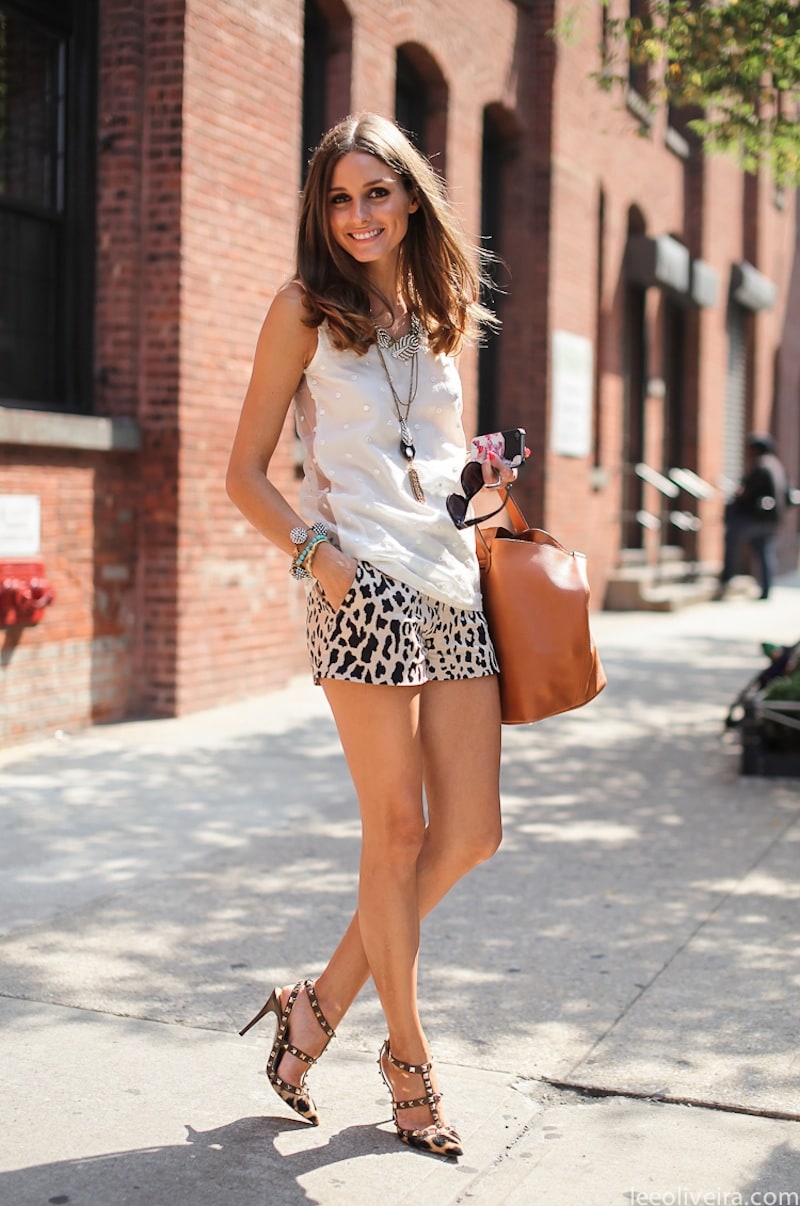 Love these leopard shorts! Via
Olivia Palermo
.
Via
Viva Luxury.
Another outfit featuring a longer dressy shorts option. This whole outfit is perfect! Via
Damsel in Dior
.
Could there be a cuter summer evening outfit than this?! Via
Aliexpress.com
.
Shop Dressy Shorts

Happy Friday!
Sheila
xo