Decor Crush: White Hydrangeas
Hydrangeas are my absolute favorite flower! But not every color carries equal weight. For me, it's the white ones. I know people love the blue, but the white are what make my heart skip a beat! I usually have white hydrangeas in a pitcher in the kitchen on a weekly basis when I can find them, and we have them in both our front and backyards.
Luckily for me, I have a Trader Joe's close to my home as they carry them almost year round. And that's another thing about them; they look good anytime of year! They look spring-y and fresh in the spring and summer months (especially the white ones that are tinged with green), but they also look amazing in the winter. I love them mixed with pine and berries at Christmas! And they look great in any container; from an old crusty urn or bucket, to a crystal vase or a white pitcher (my personal favorite!) They're versatile and so long lasting – another one of their many wonderful traits!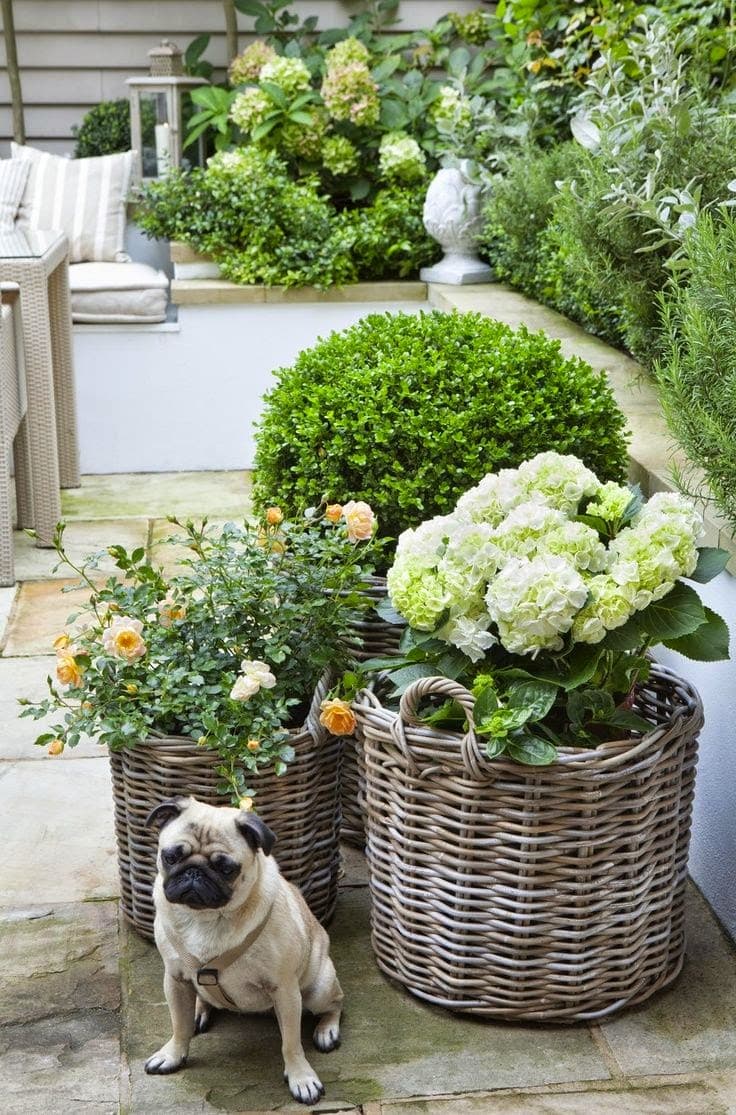 Love them in baskets in the yard or house. (Source unknown.)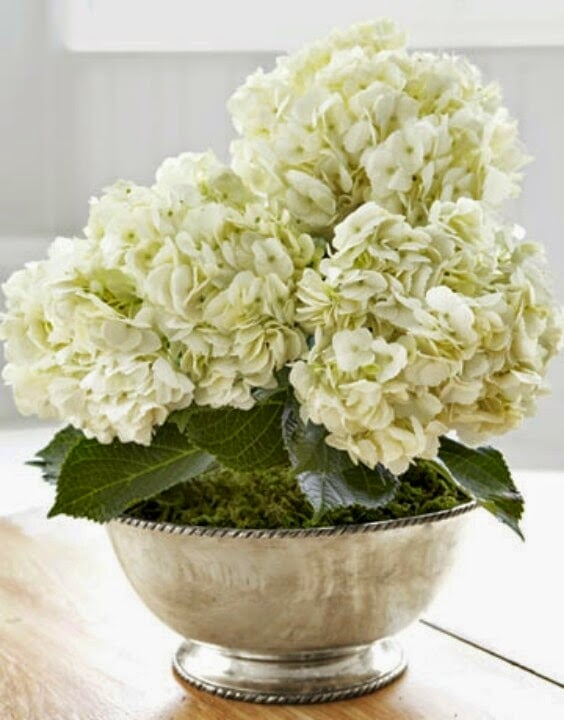 Love them in a silver bowl. Via Country Living.
Love them in the yard. Via Houzz.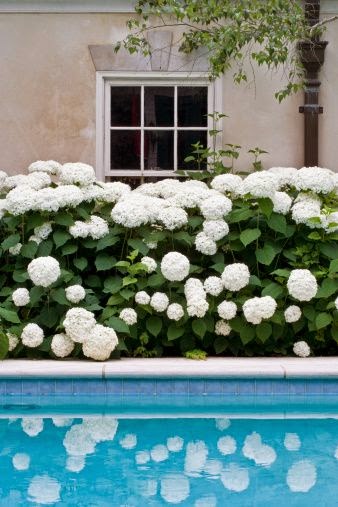 Absolutely love these by this pool (would love to do this in my yard!) (Source unknown).
Wishing you have a lovely weekend! I'm off to the garden store to buy some new white hydrangeas to add to the front beds and to TJ's to get some for the kitchen counter…..
Sheila
xo