I absolutely adore white pumpkins! I'm sure this comes as no surprise, seeing as how I love white everything! But I am especially smitten with these. I don't know about you, but they definitely weren't around when I was growing up. There were plain old orange ones and that was it! And let's face it, there aren't a lot of houses where bright orange decor really works 😉
The best part about the white pumpkins is that they let you decorate for a holiday season, and yet do it in a neutral way. They can work in any house, with any color scheme. They look wonderful paired with natural elements, but they also work with silver, gold, or even rusty iron.
I usually start early in September with white pumpkins, and then as we get closer to Halloween I add some black elements, mostly on the porch. Then, as soon as Halloween is over, I go back to the all white, but add some organic and/or natural elements like pinecones or greens. And I love the white pumpkins mixed with the newer blue and green pumpkins, too! (those are another item that was never around years ago!)
This year I started looking for white pumpkins earlier this week and didn't find any at first, but yesterday I scored! Mini white pumpkins! I find them so charming and can't wait to do more decorating with them as fall approaches….
A vignette I did this week with the pumpkins I found, so far!
One of my favorite images fall ever! Via House Beautiful.
Via
Martha Stewart.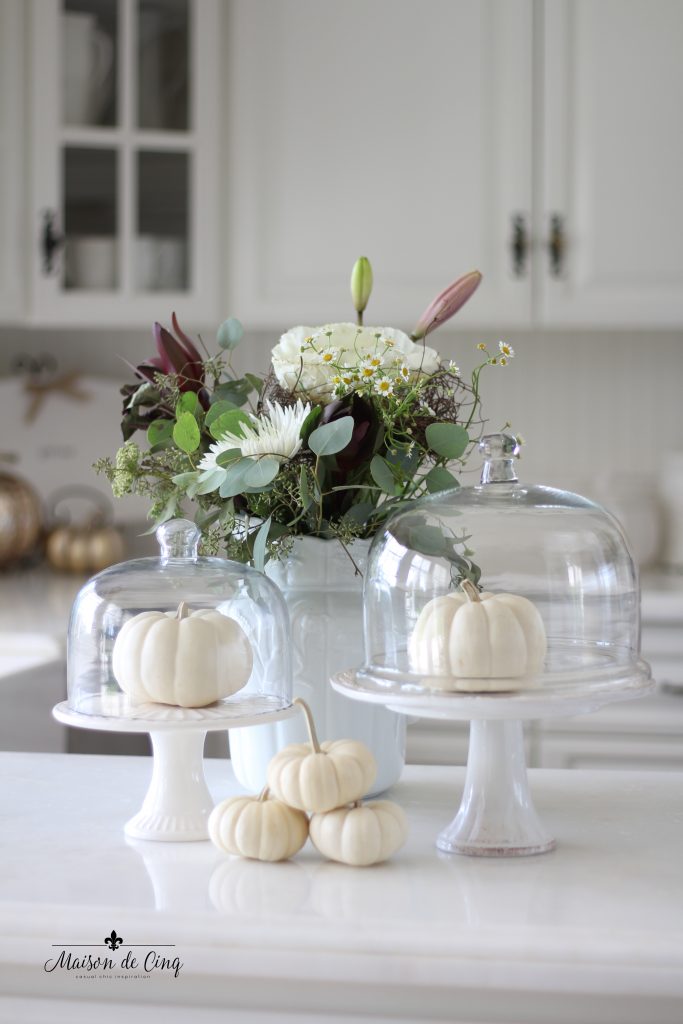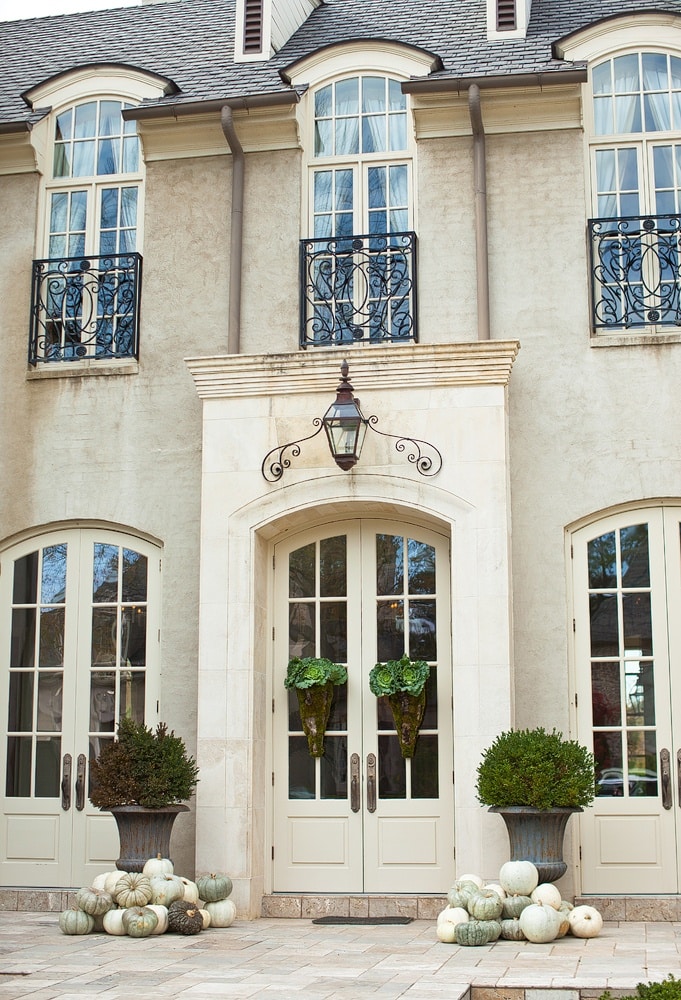 This entrance is absolutely stunning! Via Southern Living.
Via
Country Living.
I've only just started with the few mini ones I bought yesterday, but I do love having them around. Those, combined with my pumpkin candles burning 24/7, is making it feel a little like fall around here….
I love to use the real white pumpkins where I can, both the mini boos and the larger ones, but sometimes faux is needed for various reasons. And despite their popularity, in some recent years, they've actually been hard to find in white! I can find faux orange ones aplenty, but sometimes the white are hard to come by. Here's what I found in a quick look around.

Shop the Post!

*Please note I have included some affiliate links for your convenience*
You can also buy an inexpensive orange one from Target or Walmart and paint them! I've seen several bloggers do this and it works well!
Happy Friday!
Sheila
xo