Fun & Easy Patriotic Tablescape for Summer Entertaining!
Are you ready for summer entertaining? To me, this time of year always seems simpler and just a little more relaxed than any other season. There is just something about lingering after a dinner party on the patio on a summer evening, don't you think?
I love to entertain during the summer, and the Fourth of July is definitely the biggest occasion of the season. Today I'm partnering with Extra Space Storage to bring you a fun and festive patriotic tablescape that's easy to put together. And not only am I sharing this blog post with all the table details, but I'm also including a video of the tablescape!
Fun & Easy Patriotic Tablescape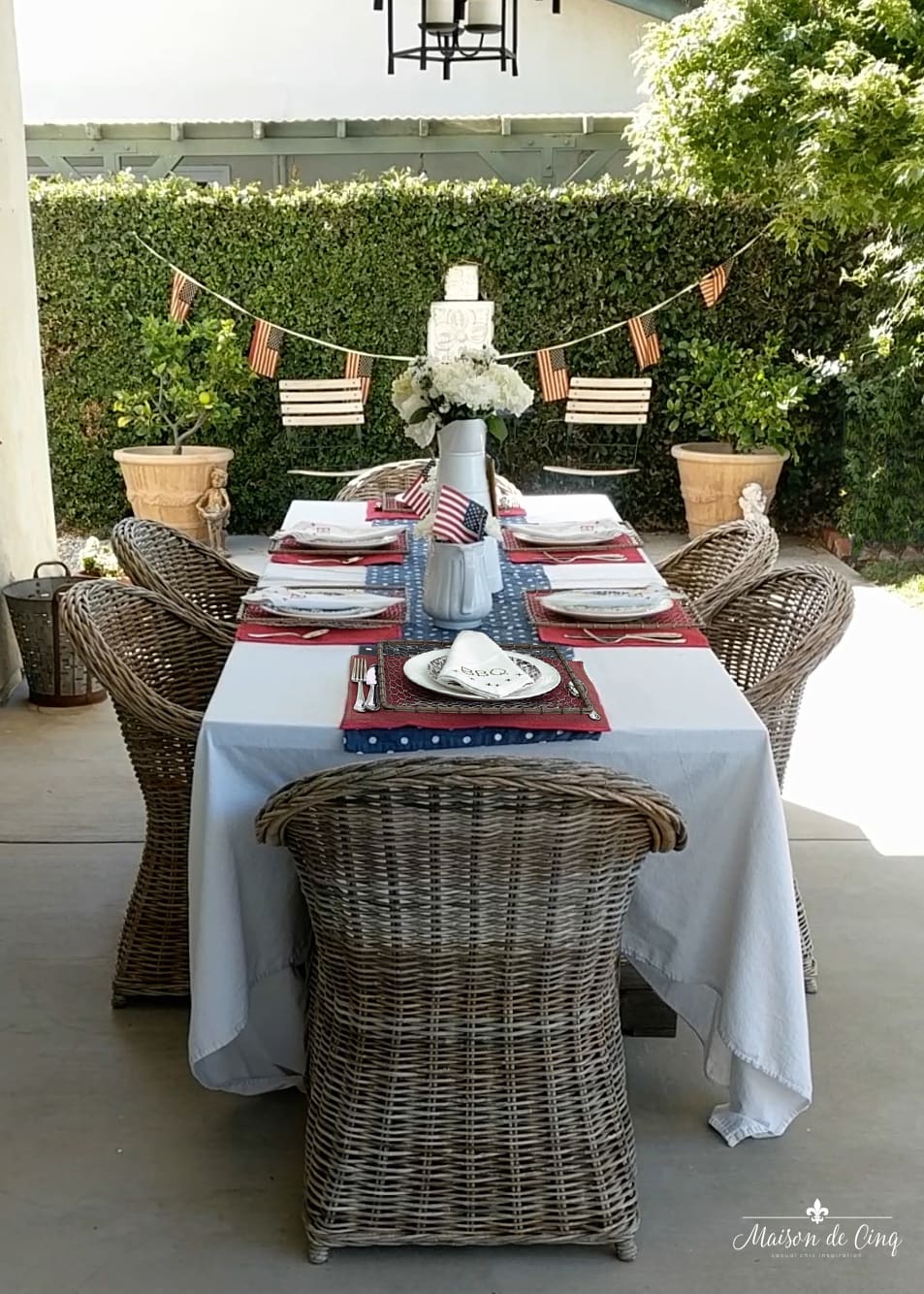 I love to set a table for the Fourth but the fact that it's summer, and also a casual holiday, I don't want to do too much. This table is festive and definitely sets the mood for the occasion without going overboard.
Steps to Setting an Easy Patriotic Table:
Remove furniture and cushions from storage and set them up in the yard for the season.
Set out your tablecloth and runner.
Decide on your color palette; in this case, I knew it would be red, white, and blue.
Choose placemats, napkins, and colored dishes (if using).
Add a charger and/or napkin rings if desired (I chose to use a charger but nixed the napkin rings to keep it more casual).
Create a simple centerpiece using white flowers from the grocery store.
Pull seasonal decorations out of storage bins and add some final touches as needed.
Sit back, relax, and enjoy!
The centerpiece is simple and in keeping with my less is more motto for this table. Simple white grocery store flowers in a vintage French enamelware pitcher form the basis of the table. I've linked some here and here, and a good reproduction here, if you're interested in finding one!

This little blue floral plate was a find at Home Goods recently. I love that it's blue and white, but not too strong of a patriotic statement. Which also means you can use them more often! (similar here and here).

The flags add some extra pizazz and are inexpensive and easy to find this time of year.
On Extra Space's Instagram stories, I did a video taking you from start to finish on this table. And one of the things we included was a poll! We had everyone choose between a red or a blue placemat, and the red won hands down (it was my favorite, too!) 😉

Watch the full video below!
Our backyard went from this:
To this, in just a few minutes: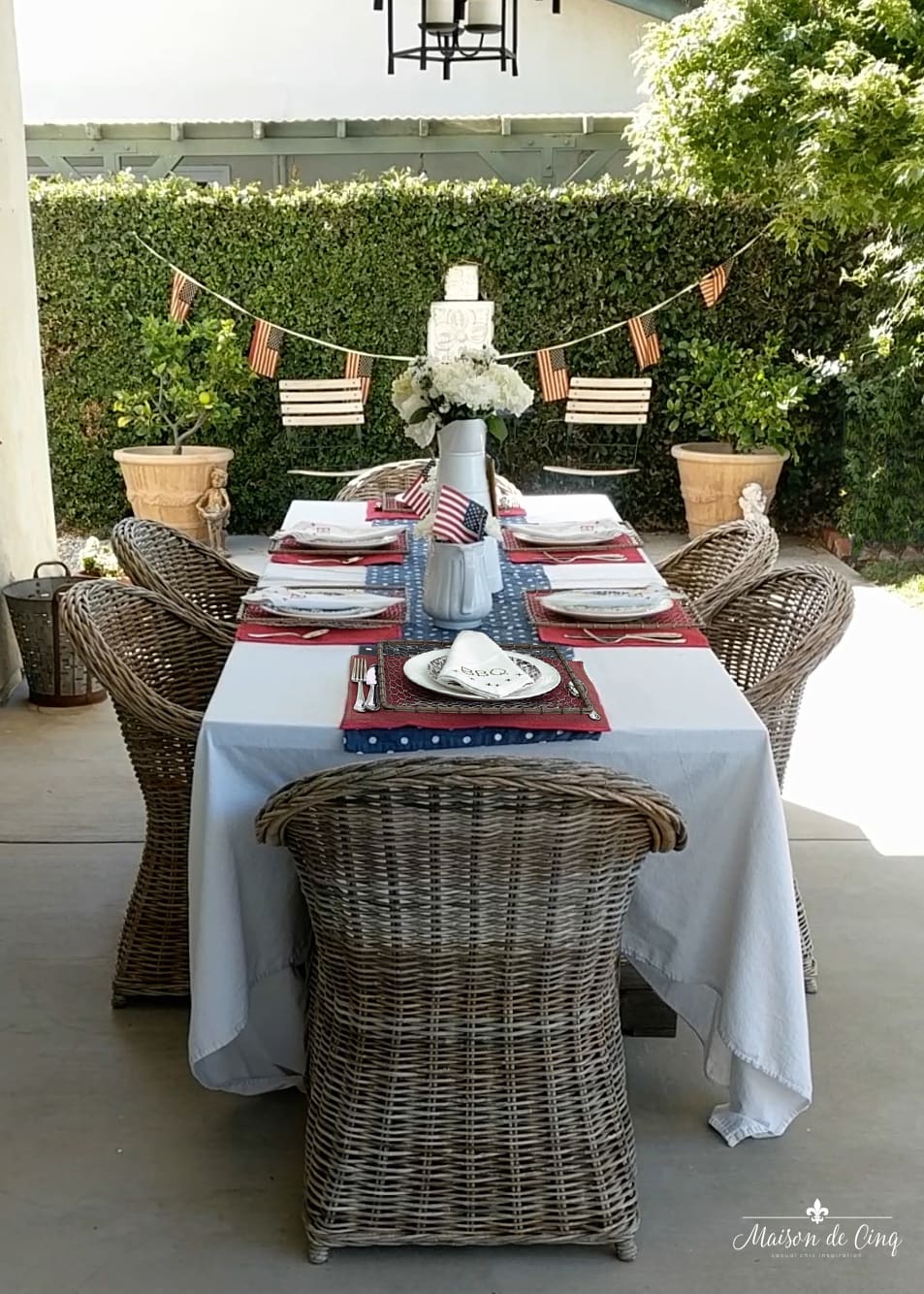 Festive and fun, but even more important – easy!
This table could easily work beyond the Fourth of July. Take out either the red or the blue and the flags, and with just a single color focus it can easily transition to any summer event!



*please note some affiliate links have been added for your convenience*
Happy Summer!
Sheila
xo
*This post was sponsored by Extra Space Storage, but as always, my opinions are my own*