Sage Green & Gold Christmas Decor in the Family Room
The French inspired sage green and gold Christmas decor in the family room consists of mercury glass, greenery, and touches of sage green mixed with metallics, creating a soft and subtle take on the season!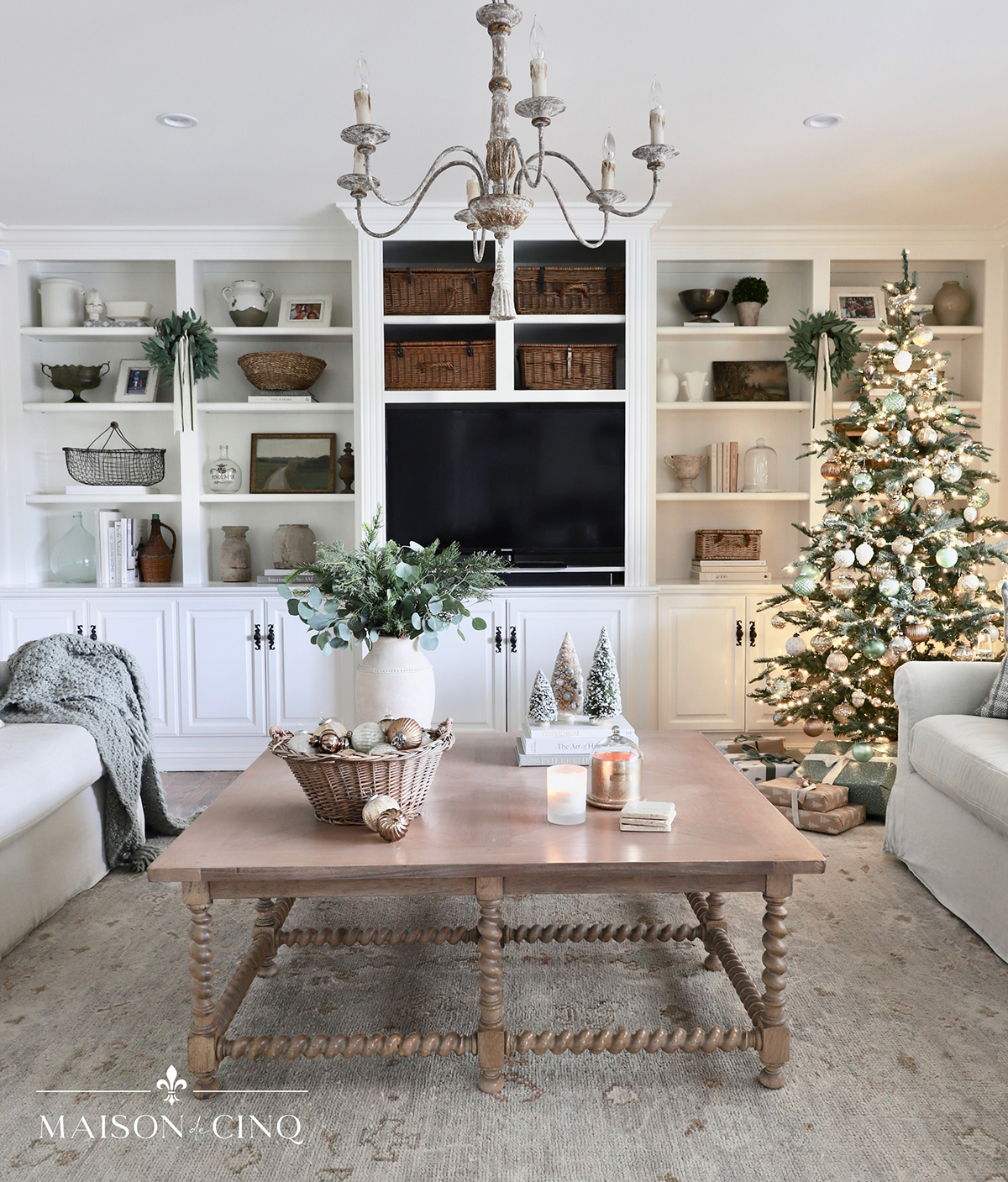 Welcome to our first holiday post of the year! Today I'm sharing the family room decorated in green and gold Christmas decor. In fact, this year's Christmas palette was something I decided on last year!
This post may include affiliate links. Click here for my full disclosure policy.
I saw a box of ornaments that had the prettiest mix of sage green with gold, silver and white, and I knew that's what I wanted to do. I love that it's a dramatic change from the bronze and caramel tones I used last year! Plus, the softer sage green shade goes so well with the metallics, especially the gold.
Each year, I start with the basics – my favorite mercury glass ornaments in gold or silver (this time I used both) – and then mix in one or two new colors. That way, I'm not buying a lot every year and it only takes a few new touches to create an entirely new look!
The tree is decorated with mostly green and gold ornaments, with a few silver and white mixed in for contrast. I also added a pretty mercury glass garland that has both gold and silver for a little extra sparkle.

The tree itself is a new one for us! Though I haven't had a Noble before, my husband grew up with Noble firs and they're his favorite type of Christmas tree. This tree is the 7ft Noble Fir from King of Christmas. I have to say, I really love how it allows the ornaments to shine!

On the coffee table, I filled a vintage basket with ornaments. Ornaments are such an easy decorating element, and they look good anywhere you put them.

The bottle brush trees are so adorable, and I'm excited to be using them. I haven't had a lot of them out in recent years, so it's nice to see them again. The soft green, cream, and gold tones mirror the green and gold Christmas decor on the big tree.

A mix of green plaid and holiday print pillows add color on the sofa.
And I added some little wreaths to the builtins! I've never done this before but I've always wanted to and I love the way it came out! I used two ribbons, cream and green velvet on 12″ wreaths. I may do even more next year!

On the opposite sofa I added this cute French 'c'est Noel' pillow – of course it's a favorite! The pillow is discontinued, but I found a few on eBay if you're looking!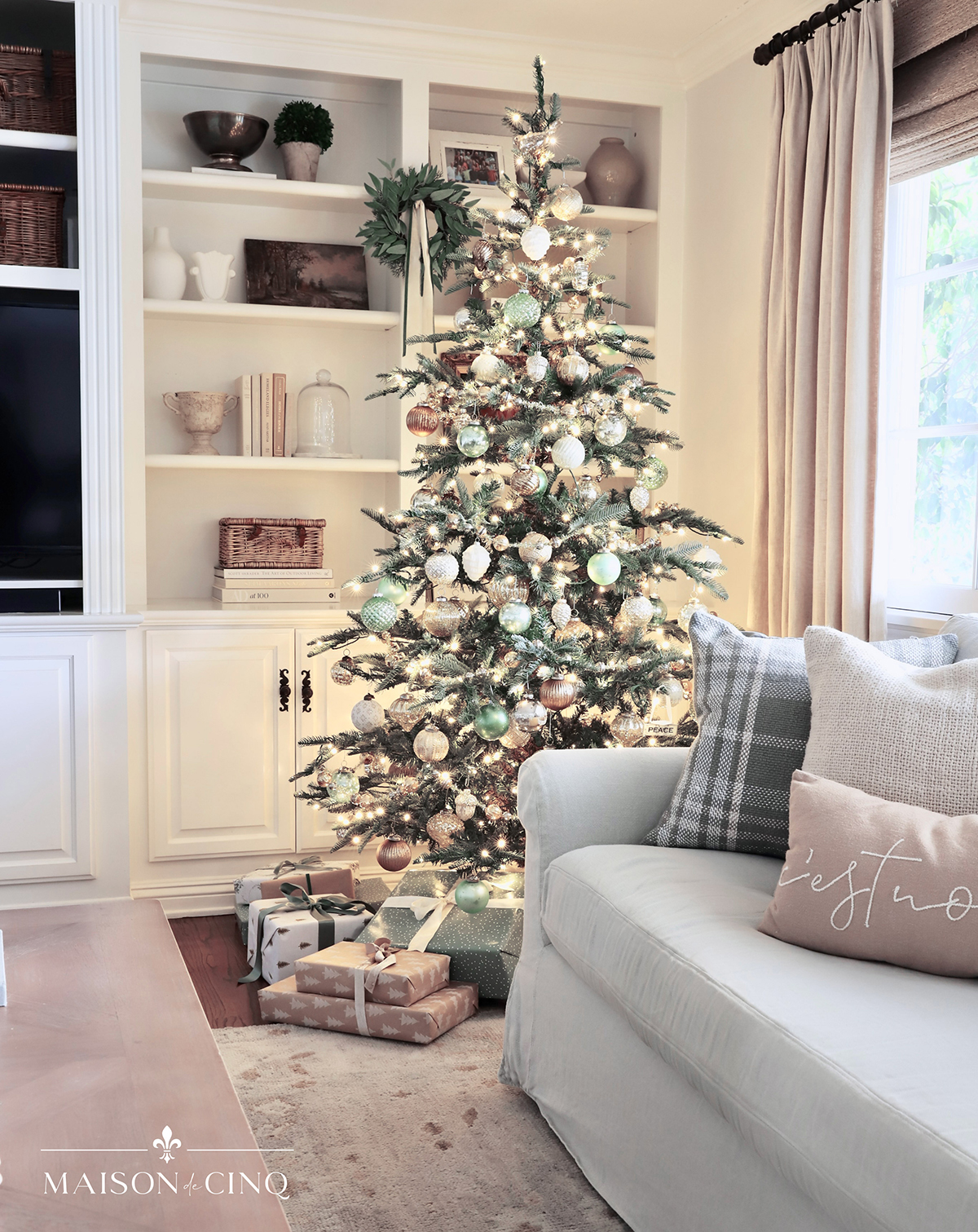 Shop the Post


I'll be sharing some other areas over the next couple of weeks so I hope you'll stop by again for more inspiration!
Happy Holidays!
Sheila
xo
If you enjoyed this post, be sure to check out more holiday decor and inspiration below: