Can you believe it?! It's that time of year again! The time of year that many people dread. There are so many of my friends and family that really struggle with this. They don't know what to get, or where to go to get it, or even where to start looking! And when the pressure is on, it makes it even more difficult. They almost go into a panic and buy the first thing they see! Well, I'm here to say – don't do that!! I'm here to help! Gift-giving is truly one of my favorite things to do, so today I'm sharing my holiday gift ideas with you! I find it challenging (and yes, even fun 😉 ) to find the perfect gift for someone.
Every year I really do my research. I scour the internet for the hottest gifts, yes, but I also want to give something that is useful or meaningful, or both! My number one criteria is "is this something I would want to get (or give) myself?" and if the answer is yes, then I know it's a winner. So every gift below is a personal recommendation that I either already own and love, or something that me or my husband would love to receive! So here are my favorite holiday gift ideas for men and women….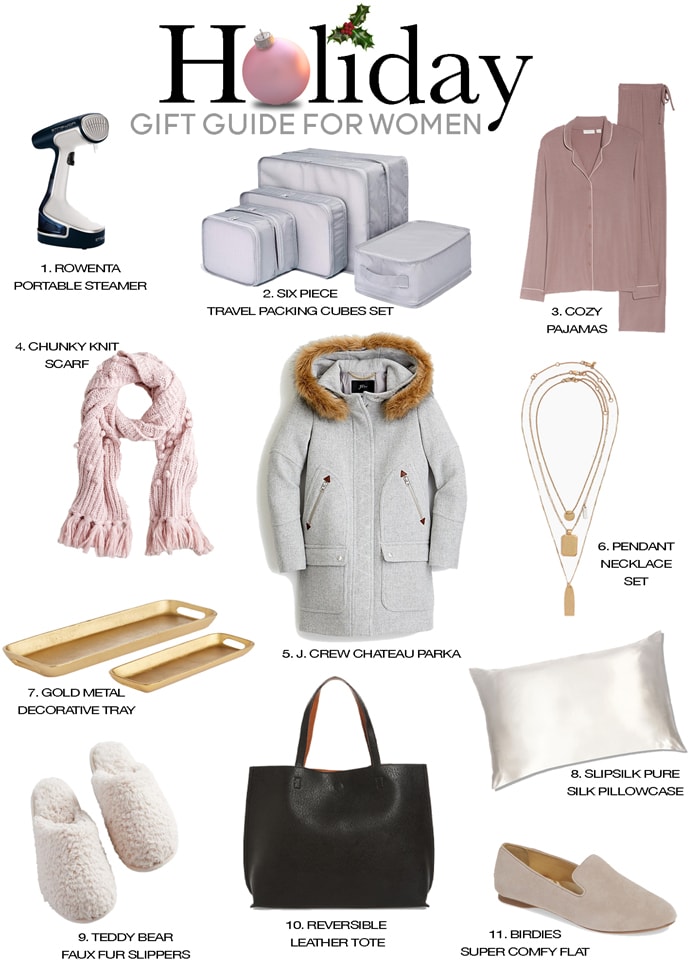 *please note some affiliate links are included for your convenience*

*please note some affiliate links are included for your convenience*
I hope you've gotten some good holiday gift ideas today! Be sure to watch for some of my other gift guides coming soon. I'll be sharing some Black Friday specials on Friday, and Stocking Stuffers, as well as the perfect hostess gifts will be here in the coming weeks!
Sheila
xo