Okay, I'll admit, I wasn't jumping for joy when jumpsuits first started popping up a few years ago. In fact, I was fairly resistant to the jumpsuit trend, and I'm not at all sure why! They're chic, stylish, and could there be an easier way to throw an outfit together?!
I was buying one the other day at J. Crew (that's actually what made me want to write this post), and when I was reading reviews it was amazing how they were from women anywhere from 35-60! They are great on any age, and they look good on almost any body type- and how many fashion trends can we say that about?!
And of course, they're perfect for spring weather! However, having said that, the first one I bought was actually black velvet and I wore it to a holiday party. So they're versatile, comfortable, season-less and flattering!
I adore this simple but elegant black version. Via Damsel in Dior Instagram.
This red one is stunning! Perfect for a dinner out or summer party. Via Memorandum.
LOVE the stripes! Via Lydia Holmes.
So gorgeous and classic! Via Boden.
Such an easy, comfortable look for spring and summer. Via Pink Peonies.
Via Cella Jane.
Love this one! A great option for a wedding for those who don't love dresses (like me! 😉 ) Via Fashion Jackson.
Printed ones are harder to find, but how cute is this?! Via Damsel in Dior.
The wide-legged ones are definitely my favorite! And, I think, the most flattering! Via Fashion and Frills.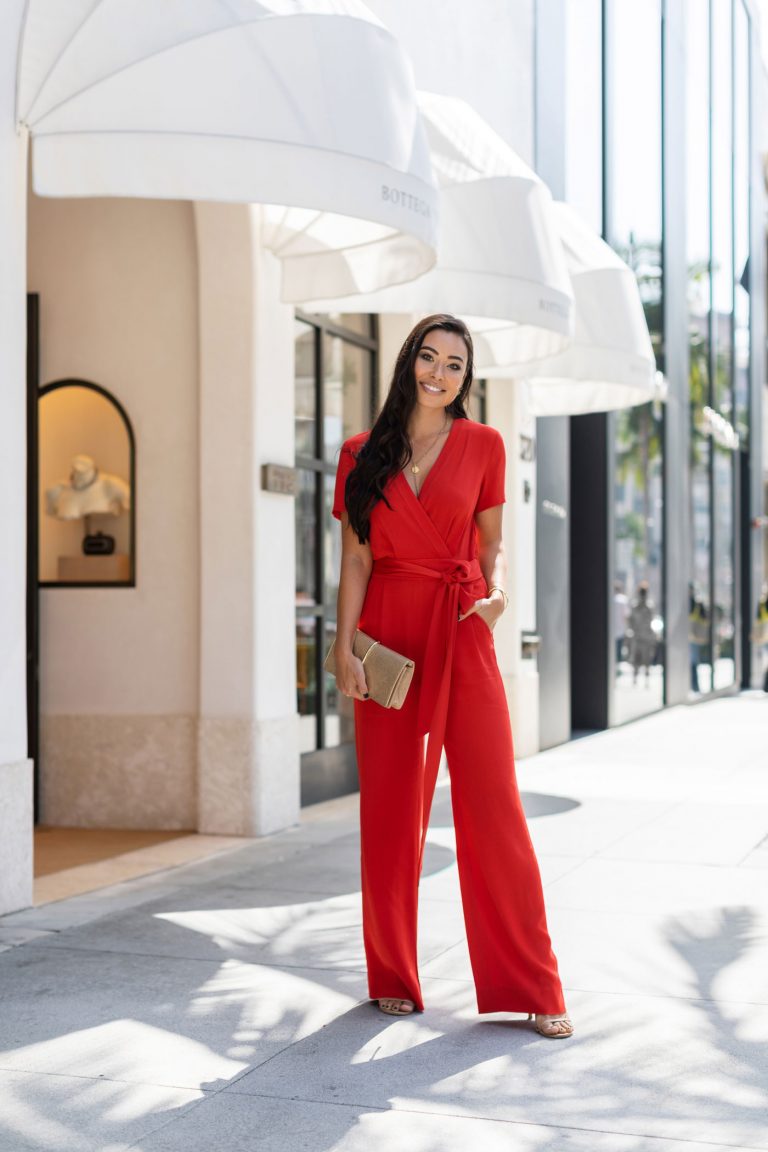 Love the wrap look of the top and how drapey it is! Via With Love From Kat.
If you haven't tried one yet, I would highly recommend it! I love that they give that casual chic look. They can often be dressed up or down simply by changing your shoes and bag. For reference, I bought this one in white and this one in black. (UPDATE: I wore the white one to an event since writing this post and I got so many compliments! It was easy and chic – and so comfortable!)
But I also found a ton of cute ones at every price point!
Shop the Post!

*please note affiliate links have been added for your convenience*
Sheila
xo