A mix of rustic and elegant, this modern Texas farmhouse sits on over 50 acres of gorgeous property in Northern Texas in a truly idyllic country setting.
On today's Inspiring Home Tour, I'm sharing a gorgeous modern farmhouse located in the horse country area of north Texas.
They bought the property from the original family that settled the land in the 1850's, so they're only the second owners of this stunning piece of property!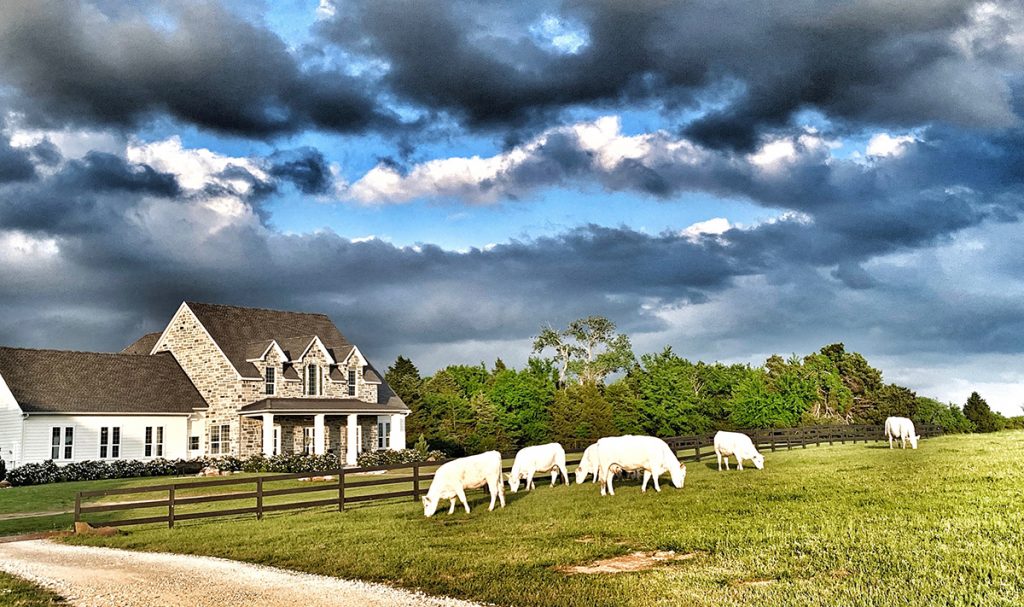 Jennifer and her husband purchased the land in 2014. They were living in the suburbs of Dallas/Ft. Worth and wanted to escape the city and find peace and a slower way of life in the countryside.
Jennifer says they decided to name their home 'Thistle Hill Estate' because of the thistles covering the hills when they arrived at the property.
The entry way has soaring ceilings and lovely wood detailing on the walls.
"When we moved here, we lived in what is now our guest house while we designed and built our current home. We designed the farmhouse ourselves and then took it to an architect for the formal drawings," says Jennifer.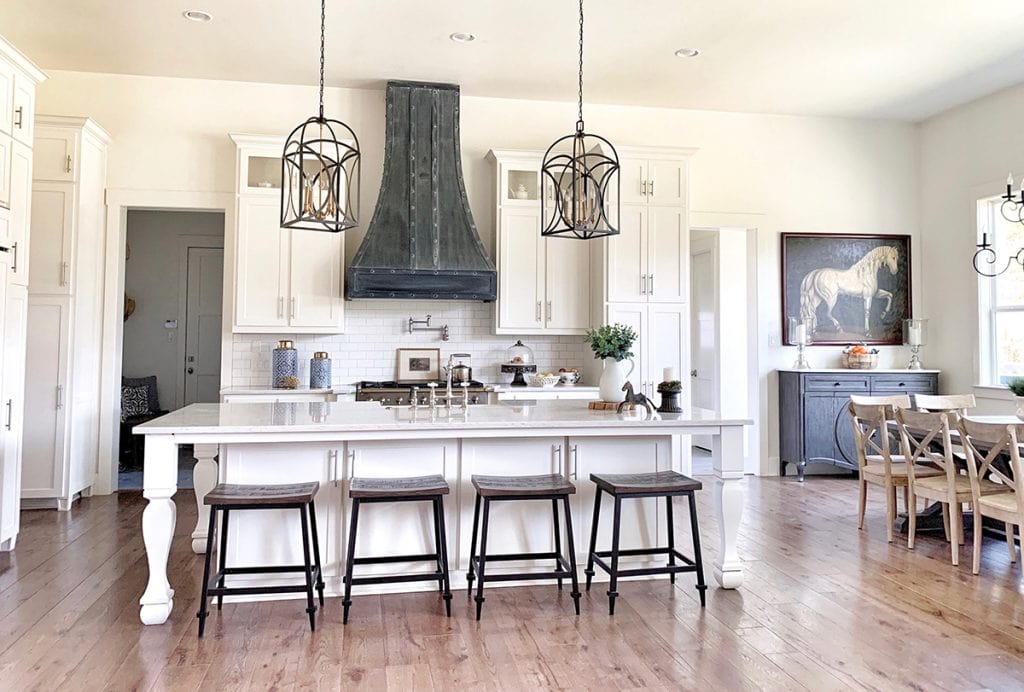 The charming white kitchen has two pretty lanterns over the large island.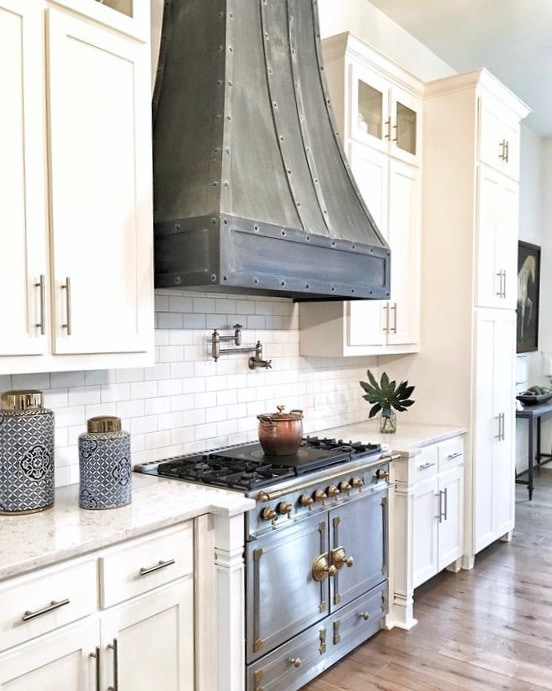 The range in the kitchen is a gorgeous La Cornue (my favorite!) Jennifer had the hood custom made by a local wood craftsman and faux finished to look like zinc.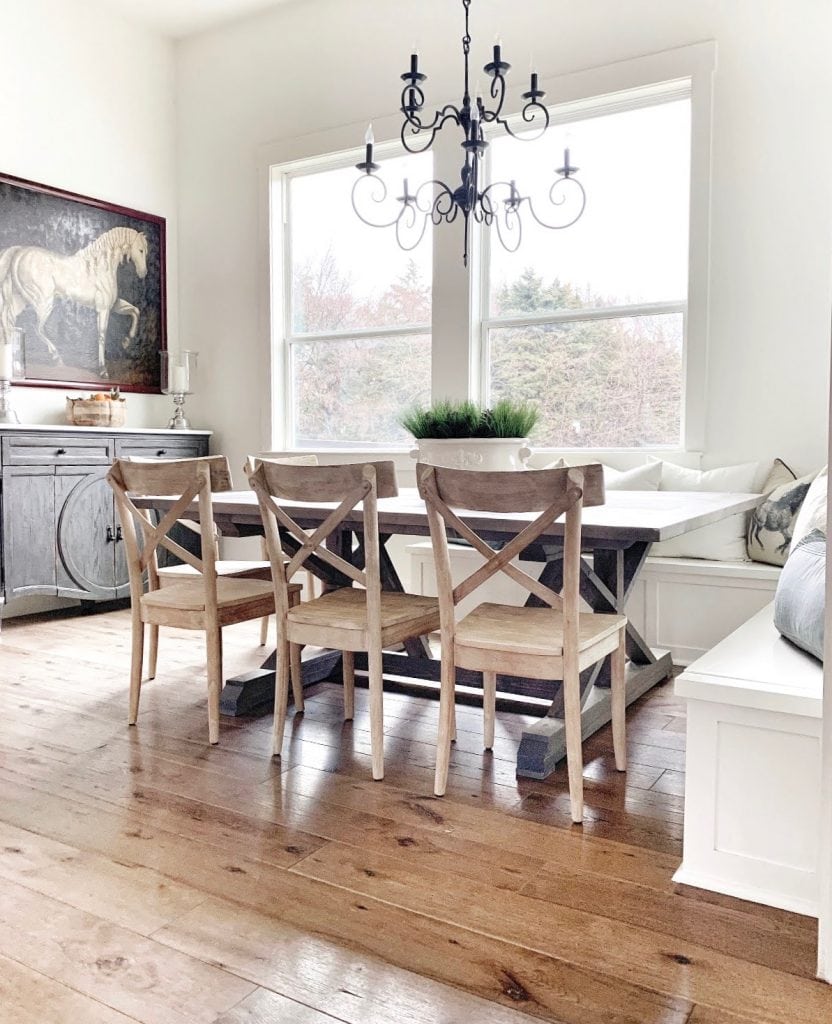 The breakfast area makes for a lovely spot for breakfast and casual family dinners.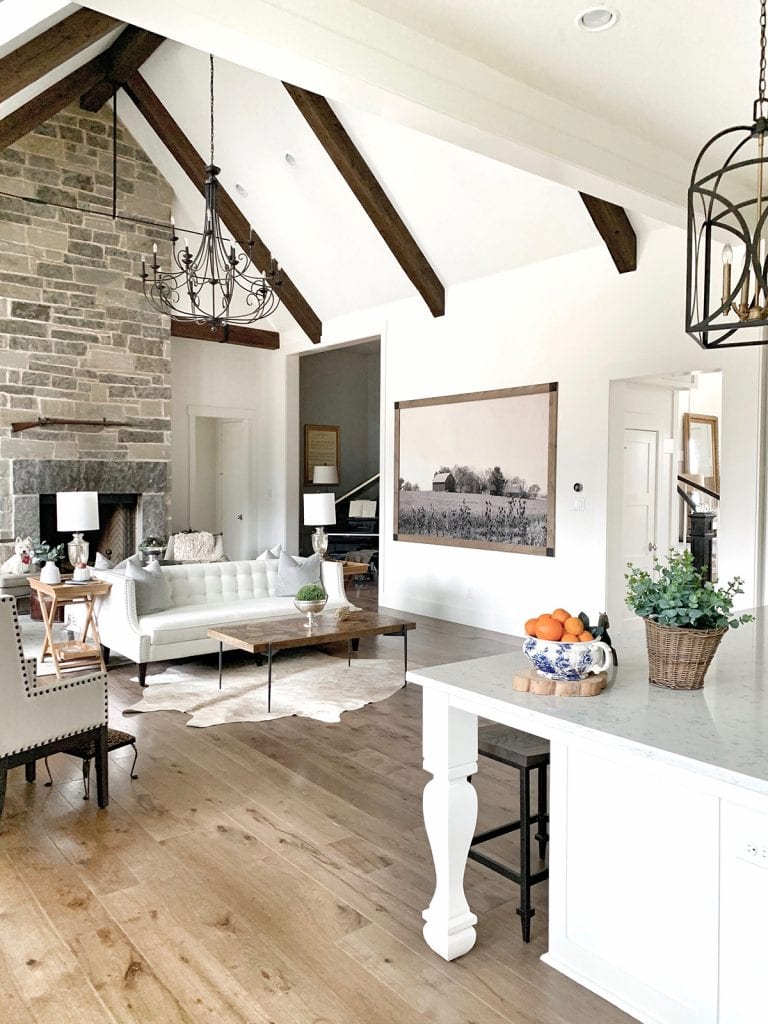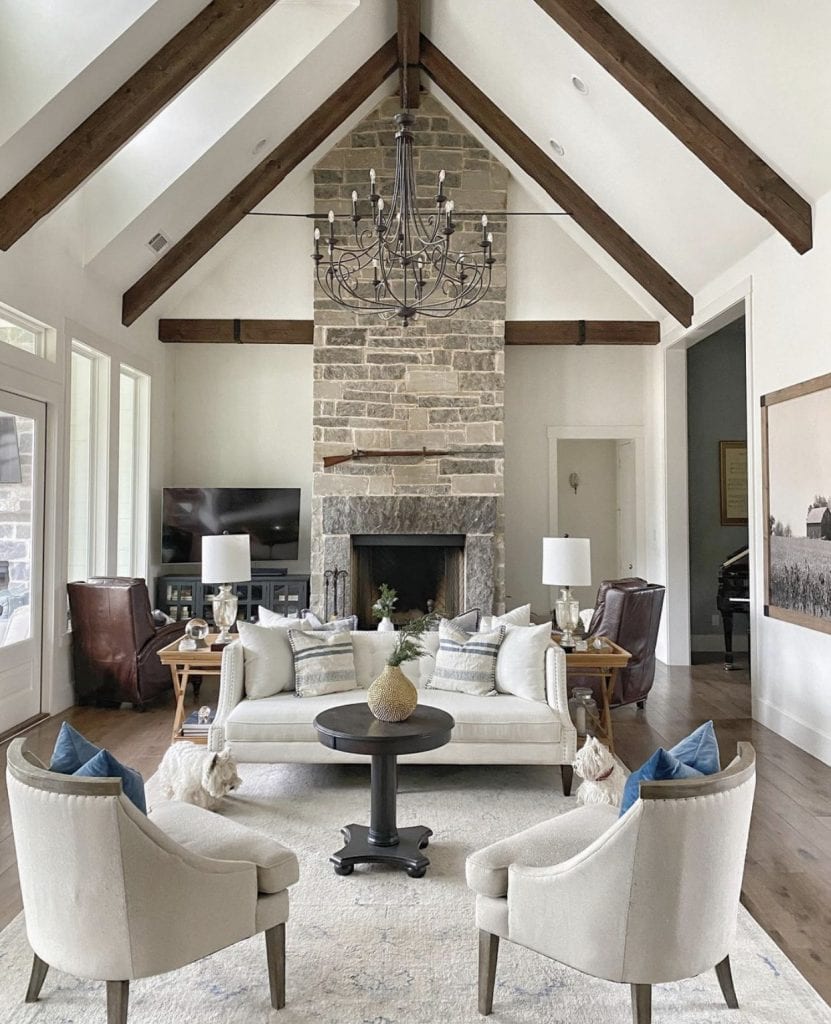 The family room continues the rustic look with wood beams and an amazing stone fireplace.
You can find more wood paneling details and another fireplace in the formal dining room.
The library mixes in some masculine touches for a cozy and classic look.
The master bedroom has more vaulted ceilings and a gorgeous fireplace for cozy nights spent at home.
The zinc tub in the master bathroom is stunning!
This adorable bunk room is one of my favorite rooms in the home! Jennifer's two boys spend lots of time here hanging out here with their friends and hosting sleepovers with cousins. And it's perfect for when the boys return home from college with friends, as well as hopefully in the future, grandchildren.
I mean, what grandkid wouldn't want to sleep over here?!
Another favorite of mine? This gorgeous European-inspired pool area!
"The pool I designed to look like an English reflecting pool when not in use. And in the super hot Texas summer heat the grass is perfect for keeping our feet cool!"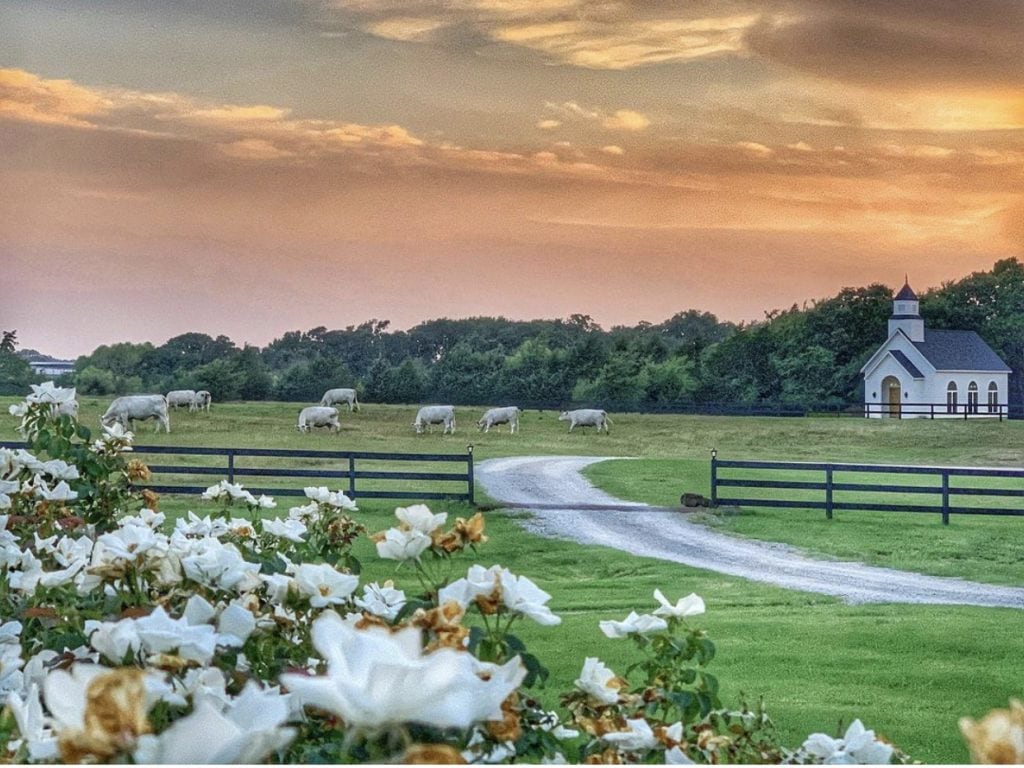 Two years ago they added a chapel to the property, and they now rent it out for weddings and events! You can see the guest house for rent here on Airbnb. You can also get more information about renting out the chapel and property for events here.
"We feel finding this property was a gift, and opening it to limited weddings and events has been a wonderful way to share it with others!"
Jennifer and her family are animals lovers. Not only do they raise Charolais cattle on the property, but they also have five horses, one donkey, four dogs, lots of ducks & geese, and a bunny!
I hope you enjoyed the tour of this modern Texas farmhouse! For more glimpses of Thistle Hill Estate, check out Jennifer's Instagram account here.
Sheila
xo
If you enjoyed this tour, be sure to check out more Inspiring Home Tours below!