10 Most Popular Posts of 2022 – Plus Best Sellers & More!
Today's post is our end of the year recap – we're sharing our most popular posts of 2022, along with the best sellers of the year – as voted by you!
I'm definitely a person who likes to take stock at the end of year. It's helpful to look back at what worked, what was accomplished, and what resolutions were kept (or weren't). It helps me to keep both professional and personal goals in mind, and makes me much more accountable (hint: I never get it all done!)
And now, I'm taking stock here at Maison de Cinq. Not only am I sharing what the top posts of the year have been, but I'm also giving you a glimpse of the best sellers, the products you loved, and more. If you're a regular subscriber, you might have your own favorites. Or you may think you've seen everything I published this year and be surprised by what lands in the top spots – I know I frequently am!
It's not only fun to see what you all liked this year, but it's also helpful for me. This way I can produce more content that you love in the future! And if you are new here or a recent subscriber, this is a great chance for you to see some of the posts you might have missed. Or to re-read something you previously liked and save or pin the ideas for later! You can get to any of the full posts by clicking on the title.
THIS POST MAY INCLUDE AFFILIATE LINKS. CLICK HERE FOR MY FULL DISCLOSURE POLICY.
Let the countdown begin!
In this post, we shared 10 tips for creating timeless design in your own home.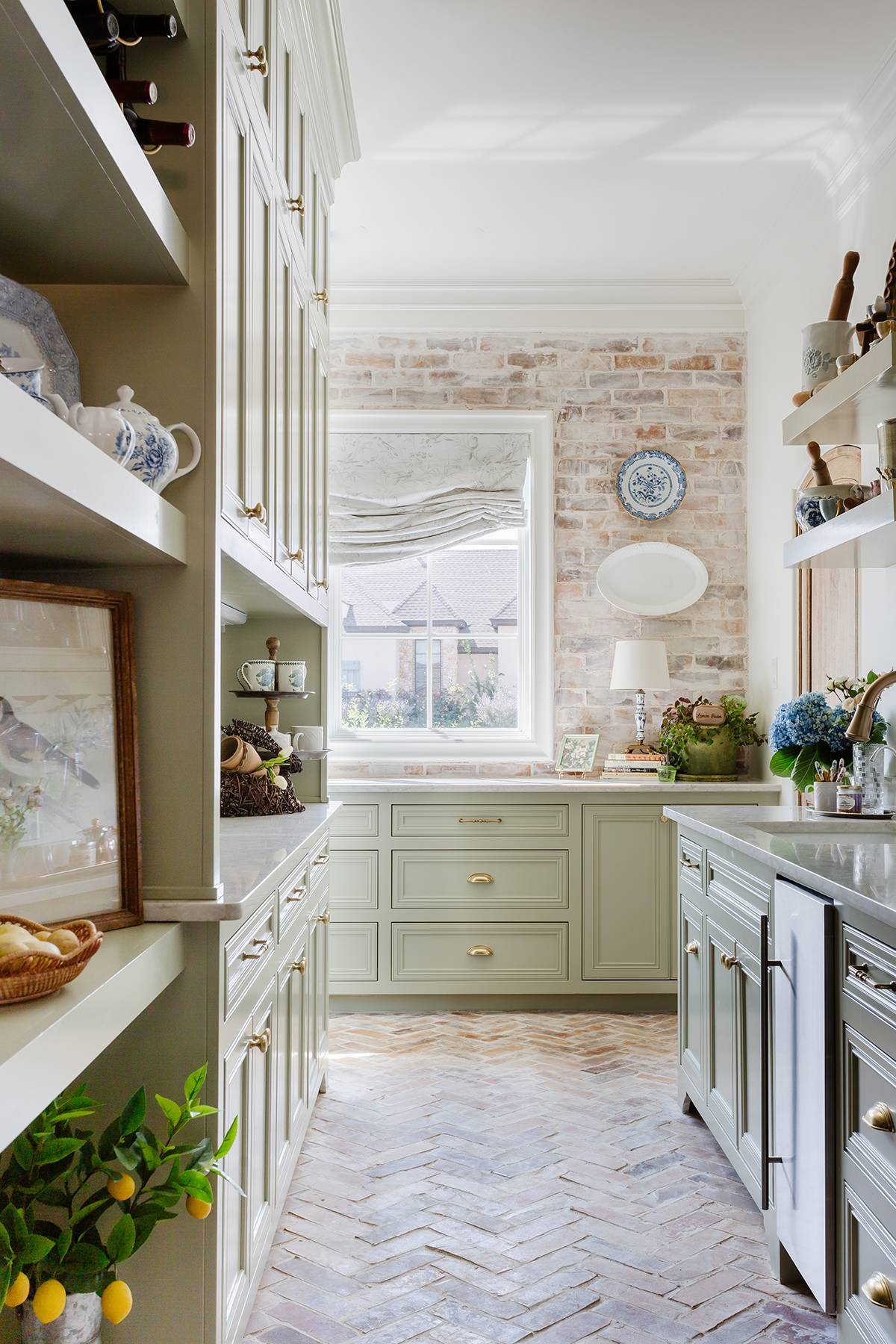 This summer tour featured accents of blue along with hints of sand and sea in the living room.
At least one of my Christmas tours is usually in the top ten, and this year it was the kitchen!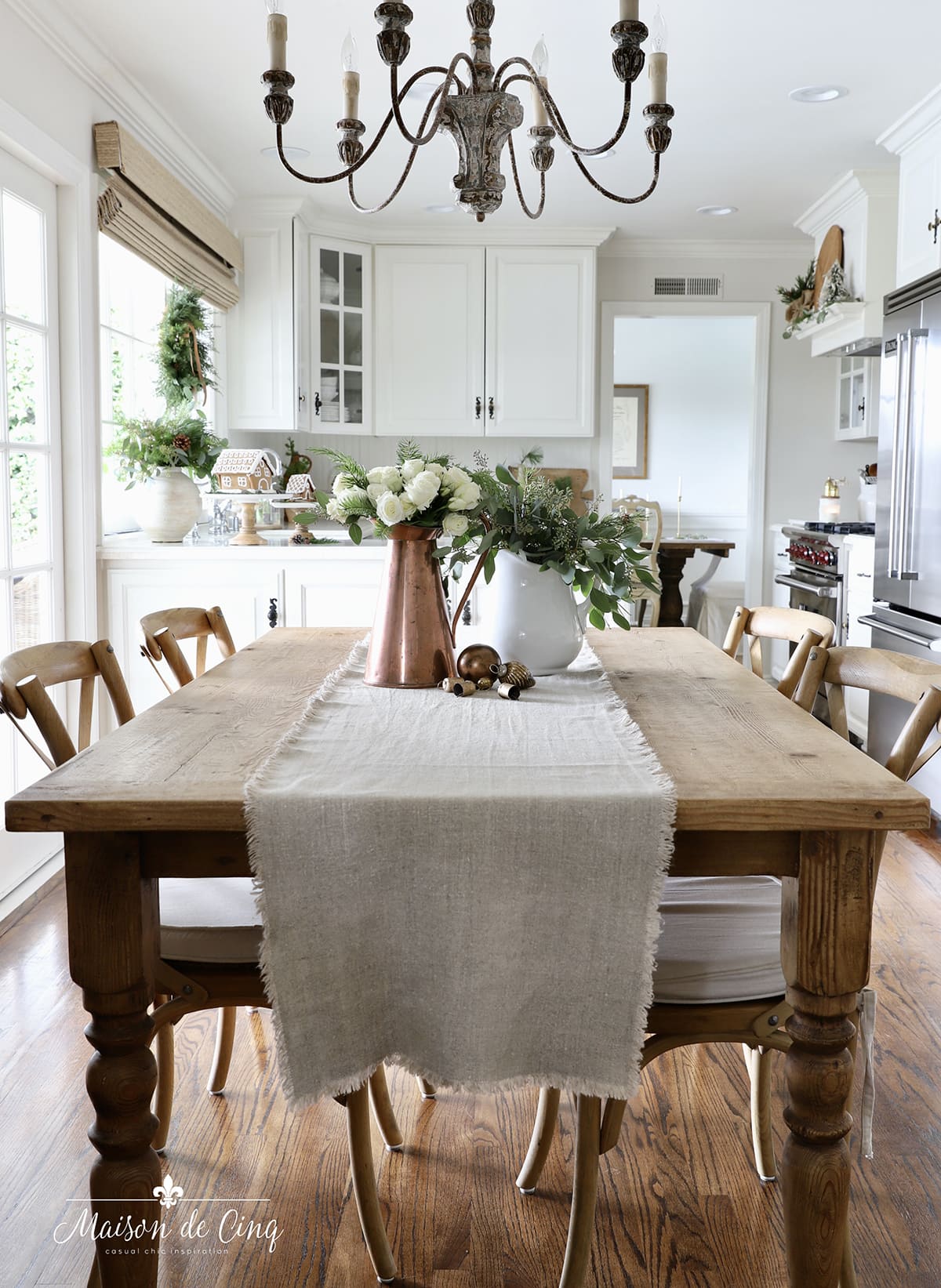 In this post we shared tips for warming up your home and banishing the blues after the holiday decor is put away.
Everyone loves to get organized in the new year, and here we help you do that with an excellent plan for decluttering your whole home in 30 days!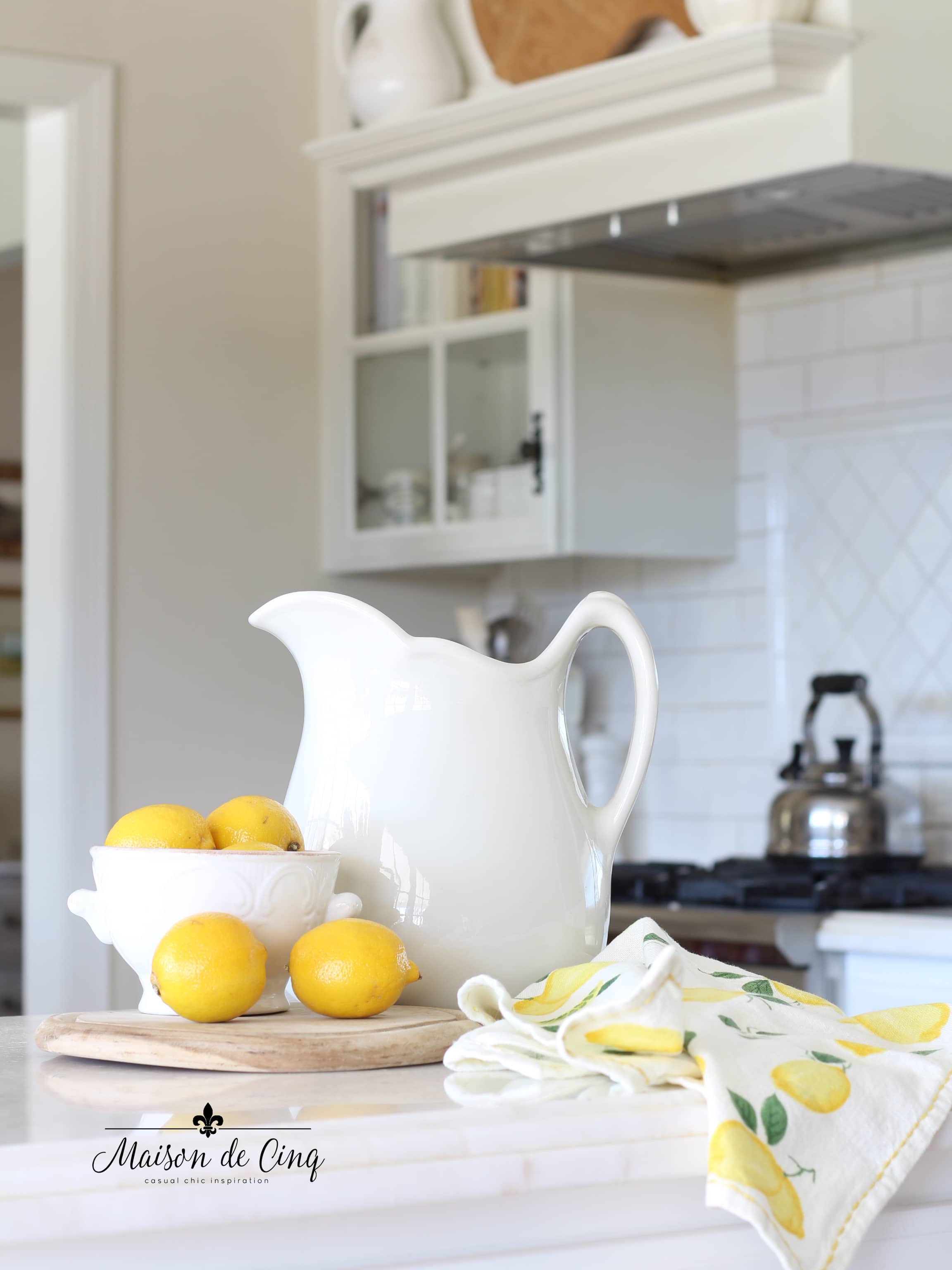 Our Friday Favorites series is consistently among the most clicked and read posts of the month. This series is such a joy for me to create each week, and I love that you love it as much as I do!
In this post we shared eight of the hottest design trends for 2022. It's fun to look back and see if any of them turned out to be right! (I would say yes, and most are still going strong!)
Here we shared six tips for helping those hydrangeas last longer – something you all seemed to want to do, too!
Apparently, like me, you all love any and everything French! In this post we shared eight fall/winter essentials you need to create that 'French Girl' look. You can also find a spring/summer version here.
And drumroll please….. the number one most popular post of 2022 is….
Here we shared seven small changes that make a surprising difference in the appearance of your kitchen and bathrooms!
And since I'm always curious what you all love the most as far as products go, I thought I'd also share the best sellers, most clicked items, articles you liked best, and a few other fun finds!
These are the top 10 sold items that you all loved the most this last year, with the linen tissue box cover being the very best seller of the year!
Petrey Mango Wood Dining Table | Blue Floral Pillow & White/Blue Floral Pillow | Linen Tissue Box Cover | French Country Square Ottoman | Set of Mother of Pearl Boxes | Frayed Edge Organic Cotton Quilt | Corsair Wood Pedestal End Table | French Cafe Chairs | Brass Pepper Mill | Upholstered Platform Bed

As for links, out of all that I shared this year, the ones below are the ones you loved most!
I thought for sure the most clicked link would be something decor related, but it was actually this article featuring 16 Items Wellness Experts Love from Trader Joe's!
Nancy Myers home in Los Angeles was the most clicked on home tour (by a long shot!) with this beautiful French inspired home coming in second.
Dream Home Makeover was the most interesting show (according to all of you!) and this Chicken Tortilla Soup was the most clicked on recipe of the year.
And that's the 2022 Recap! It's been really fun to see what resonated with you all the most. For years I thought my audience might only want decorating and design, but it turns out, you have lots of other interests, too, and I'm so glad! 🙂
This past year I added a lot more 'design basics' type posts and you seemed to enjoy them, so I'll be doing more of those this coming year. I'm also planning several organizing and wellness posts for January. And later in the spring I hope to share the finished guest room with you, as well as a few decor tweaks I've got planned. Some new furniture, rugs, wallpaper (maybe!), and a few more changes are spinning around in my head – so stay tuned!
I never cease to appreciate the fact that so many of you choose to spend your time here, and the fact that you find inspiration here is so rewarding for me. On that note, I always want to provide you with more inspiration and ideas so please let me know what you want to see more (or less) of! Feel free to tell me in the comments below, or shoot me an email.
Thank you all for making this job of mine possible! You've lifted me up and made me feel like this little blog makes a difference. It may only be decor, but making your home feel like a haven is such a basic need. Maybe even more now than ever.
Home, and all that it encompasses, is my passion and I'm thankful every day that I've found a little corner of the internet where I can express my creativity and inspire others. So thank you. You all make it possible, and so worthwhile.
Happy New Year!
Sheila
xo
If you enjoyed this post, be sure to check out more decor and design inspiration below: