Pumpkin Cheesecake Crumble Bars
Combining everyone's favorite fall flavor, pumpkin, with a creamy cheesecake layer and topped with a nutty, crumbly streusel, these pumpkin cheesecake crumble bars make the perfect fall dessert or snack!
It's no secret that I love anything pumpkin. Anything. When Trader Joe's releases all of their delicious pumpkin items each fall, I'm right in there happily trying every last one!
But when it comes down to it, is there a better way to eat pumpkin than in a yummy dessert?

Today I'm sharing one of my absolute favorite fall desserts – Pumpkin Cheesecake Crumble Bars! But these aren't just your typical pumpkin cheesecake bars. These have a sweet sour cream topping and a delicious pecan streusel that's crumbled on top, as well as used in the crust. The combination is delicious.
And they'll have you wanting more. Promise. 😉
The bar consists of a yummy, crunchy crust, a layer of pumpkin cheesecake, a layer of sour cream topping, and then streusel crumble is sprinkled on the top.
Whether you call it 'streusel', or 'crumble', or simply 'crumb topping', it's delicious by any name. It adds a nice touch of crunch and the pecans are wonderful with the pumpkin.
And the sour cream topping is just the right amount of tang to contrast with the sweet pumpkin, giving the whole dessert balance.
And the best part, is it's actually a very easy recipe! It has three layers, but don't let that fool you. The mix for the crust is also used in the crumble (brilliant), and you don't even need a mixer to make this!

These are so popular in our family that they are frequently requested instead of pumpkin pie at Thanksgiving! I know, blasphemy. Have no fear – I do almost always make a pumpkin pie. But everyone here loves pumpkin cheesecake and now that I'm making these, they love them even more!
And because these are served in these nice little square packages, you don't feel as overly full – especially after that big meal on Turkey Day!
This is also perfect for any fall get-together, pot luck, or dessert table. Whenever I bring these to gatherings or bake sales, I'm invariably asked for the recipe!
Yield: 16 small squares or 9 large
Pumpkin Cheesecake Crumble Bars
Total Time
3 hours
15 minutes
Ingredients
CRUST & CRUMBLE TOPPING:
1 cup all purpose flour
3/4 cup packed brown sugar
1/2 tsp. salt
1/2 cup cold unsalted butter, diced
1 cup pecan halves, about 4 ounces
3/4 cup old-fashioned oats (not quick cooking)
FILLING:
8 ounces (1 package) cream cheese
3/4 cup canned pumpkin (NOT pumpkin pie filling)
1/2 cup sugar
1 large egg
2 tsp. pumpkin pie spice
SOUR CREAM TOPPING:
1 cup sour cream
2 TBSP. sugar
1/4 tsp. vanilla extract
Instructions
FOR CRUST:

1. Preheat oven to 350°F. Generously butter 9x9x2-inch metal baking pan. Line a rimmed baking sheet with parchment.

2. Using on/off turns, blend first 4 ingredients in processor until coarse meal forms. Add pecans and oats; using on/off turns, process until nuts are chopped and mixture is moistened but not clumping.

3. Press 3 1/2 cups crumbs onto bottom of prepared square pan (do not clean processor). Transfer remaining crumbs to lined baking sheet. Put both pans in oven, baking crumbs about 8 minutes, stirring once. Remove crumbs to cool. Continue baking crust about 7 more minutes for a total of 15 minutes. Remove crust from oven. Maintain oven temperature.

FOR FILLING:

1. Blend all ingredients in same processor until smooth. Spread filling over warm crust; bake until set, dry in center, and beginning to rise at edges, about 20 minutes. Maintain oven temperature.

2. Blend cream cheese, pumpkin, sugar, egg and spices in same processor until smooth. Spread filling over warm crust; bake until set, dry in center, and beginning to rise at edges, about 20 minutes. Maintain oven temperature.

FOR TOPPING:

1. Mix all ingredients in small bowl. Spread evenly over hot filling. Bake until topping sets and bubbles at edges, about 5 minutes. Cool completely in pan on rack.

2. Sprinkle crumbs over topping; gently press into topping. Cover; chill until cold, about 2 hours. Cut into squares and enjoy! Store in refrigerator for up to 5 days.
Notes
If you can stand to wait, these are definitely even better the next day!
Do ahead: Can be made 2 days ahead and stored in the refrigerator.
If you're a pumpkin lover like me, I think you'll love these Pumpkin Cheesecake Crumble Bars!
Shop the Post

*affiliate links are included for your convenience*
Happy Baking!
Sheila
xo
*adapted from Bon Appétit magazine*
Please be sure to check out some of my blogging friends' yummy fall recipes below!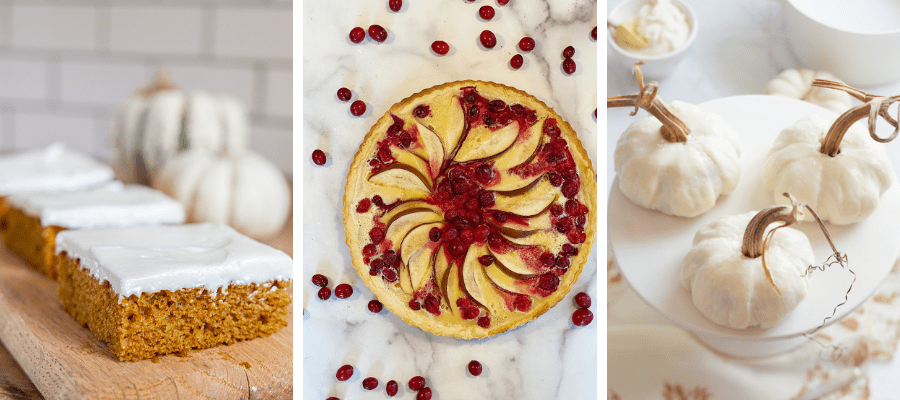 The Most Amazing Pumpkin Sheet Cake – Twelve on Main
Fall Pear and Cranberry Tart – My 100 Year Old Home
Mini Pumpkin Bundt Cakes – Happy Happy Nester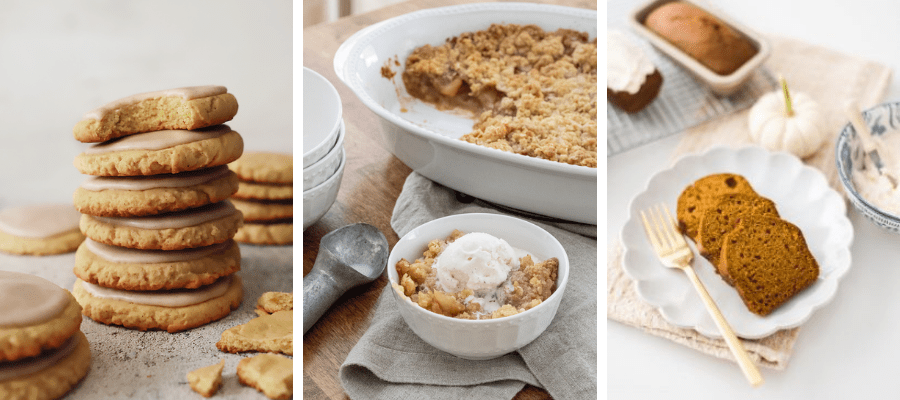 Soft Pumpkin Spice Cookies – Paint Me Pink
Old Fashioned Apple Crumble – Sincerely, Marie
Mini Pumpkin Spice Loaves with Cream Cheese Icing – Life Is Better At Home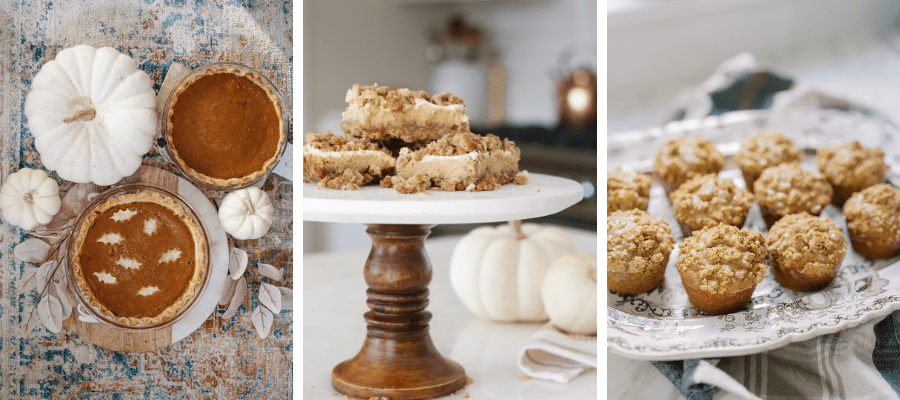 How To Make Pumpkin Pie From Scratch – The DIY Mommy
Pumpkin Cheesecake Crumble Bars – Maison De Cinq
Maple Crumble Muffins with Maple Butter Glaze – Finding Lovely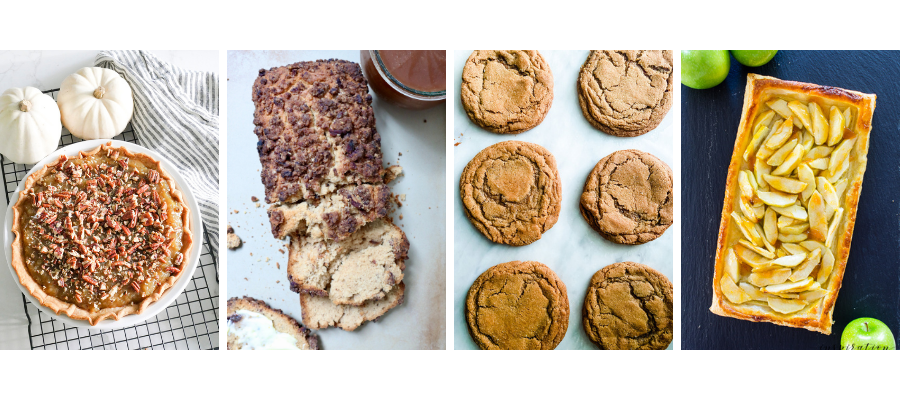 Decadent Coconut Pecan German Chocolate Pie – Grace In My Space
Apple Butter Pecan Loaf – My Sweet Savannah
Chewy Molasses Cookies – Most Lovely Things
Easy Fall Apple Tart – inspiration For Moms
If you enjoyed this post, be sure to check out some more fall inspiration and recipes below!