Romantic Fall Living Room: Decorating with Soft Colors for Fall
Fall doesn't have to mean bright oranges and rusts! We've created a romantic fall living room decorated in soft and subtle colors of fall!
Well, it's really fall now – at least in most places! Our weather here has unfortunately resumed its summer personality, but I'm hoping for some relief soon. In the meantime, I'm decorating, baking pumpkin bread, and burning my favorite Pumpkin Soufflé candle. In other words, enjoying all-things-fall! 😉
Today is actually my last fall decor post, and I'm finally sharing my fall living room all decorated for the season. Over the last few weeks I've shared my mantel, kitchen, porch and family room, but today is the main event!
I'm joining with some of my favorite bloggers to bring you lots of fall inspiration so be sure to scroll to the bottom of the post to check out all of the other talented ladies sharing today!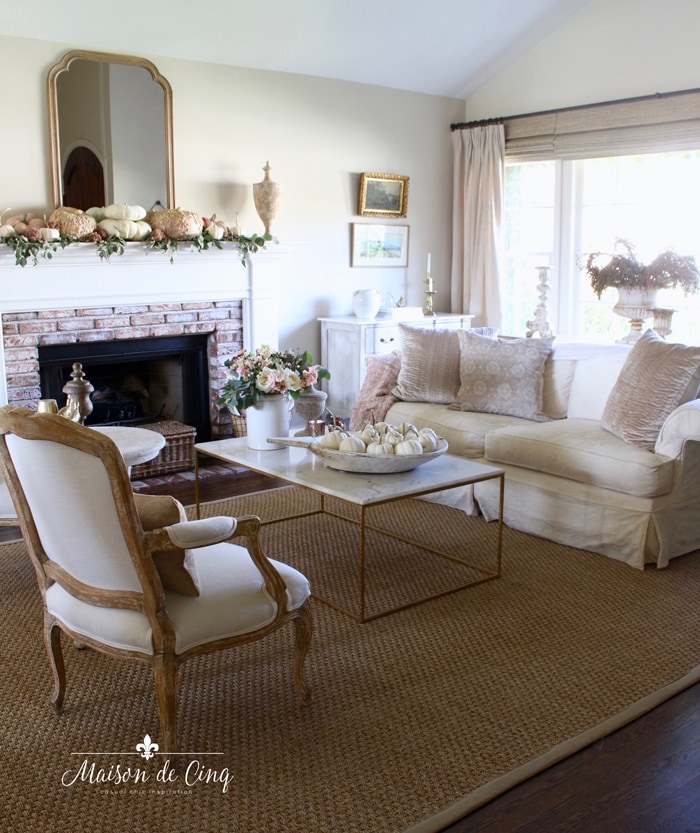 Similar to the rest of my home, I'm decorating the fall living room in a decidedly softer palette. Soft and subtle versions of the season really work with my neutral decor and I love the soothing feel it gives the spaces.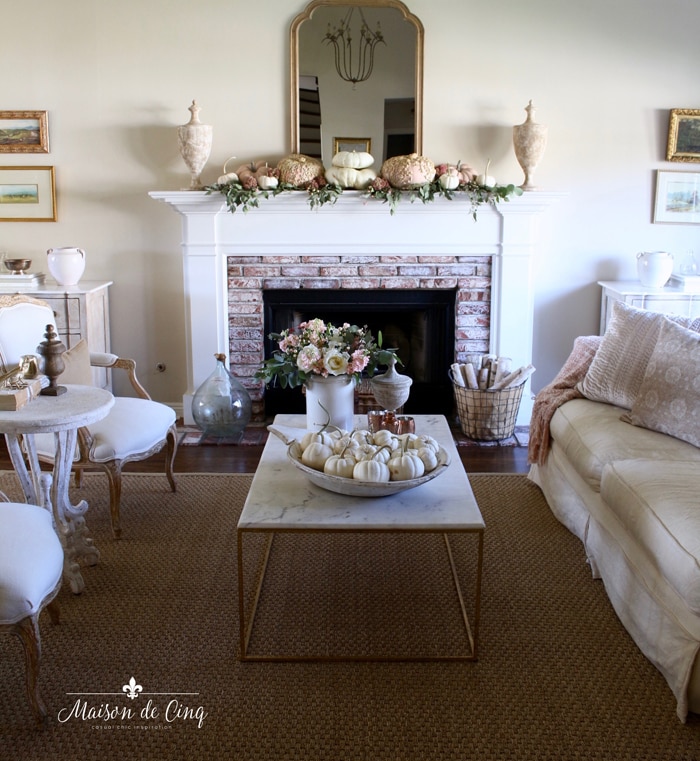 I showed the mantel a couple of weeks ago and it's still going strong! The eucalyptus is a little more dried, but otherwise it still looks good. And lucky for me, eucalyptus is one of those things that looks good whether it's fresh or dried!
Some white baby boos on the coffee table, along with some soft fall flowers and a touch of copper keeps the decor simple.

I love how the white pumpkins look in my antique white chippy bowl. These are Casper whites (my favorite!) and baby boos.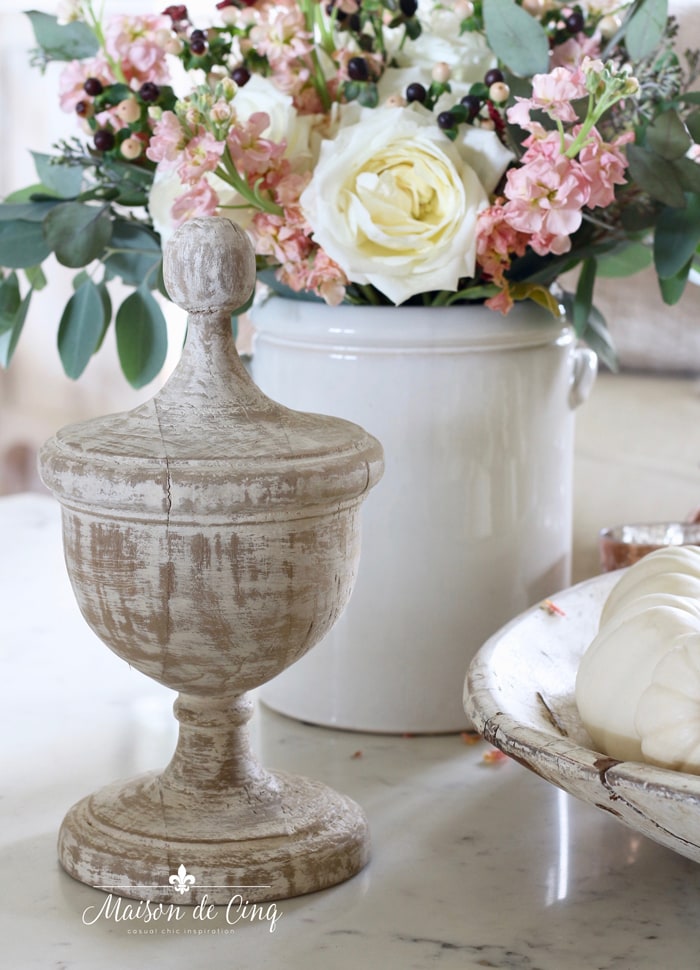 The flowers are a mix of white roses, pink stock, and some fall berries that are pink and burgundy, along with my favorite eucalyptus, of course. 😉

Soft neutral pillows in velvet along with a pink chenille throw add texture and color.

And I changed out the silver candlesticks that usually sit on these chests for some brass ones. I love the warmth brass and copper add during the fall season.

I hope you've enjoyed my fall living room tour, and that it has helped you see that you can decorate for fall in lighter tones that go with your decor, and still have it feel festive!
Shop the Post!


*some affiliate links have been added for your c0nvenience*
If you missed any of my previous fall tours, you can get to all of them by clicking the "Home Tours" tab at the top of the page.
Happy Fall!
Sheila
xo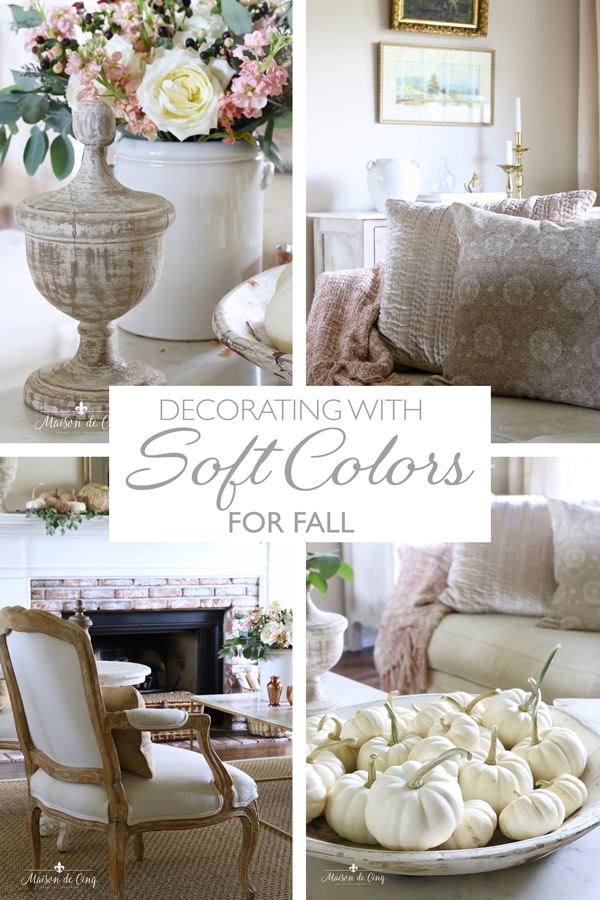 And now I hope you'll visit my talented friends who are also sharing their fall decorating ideas below!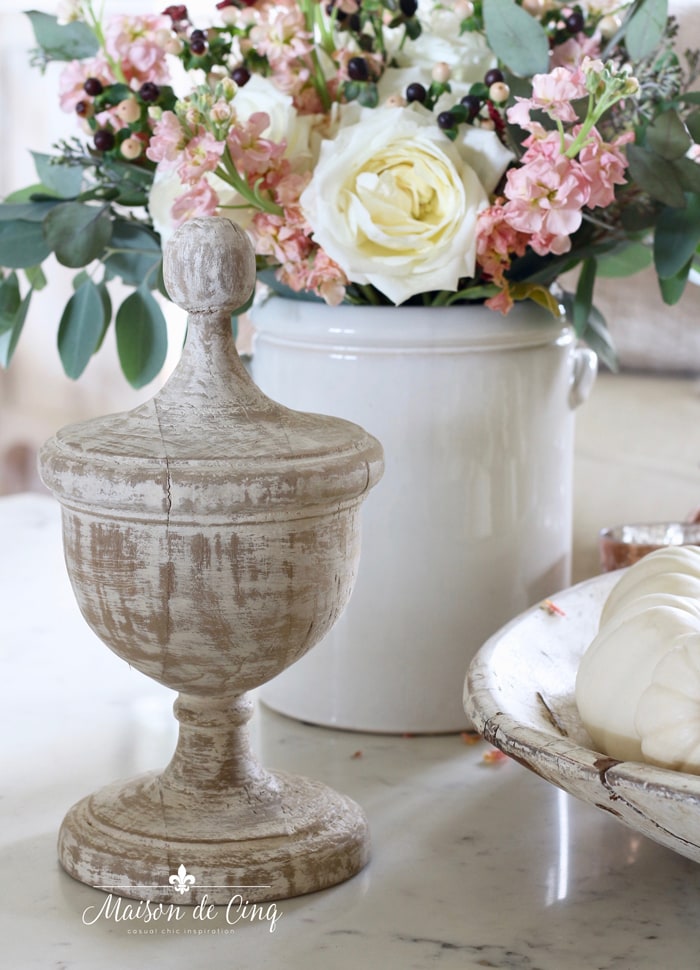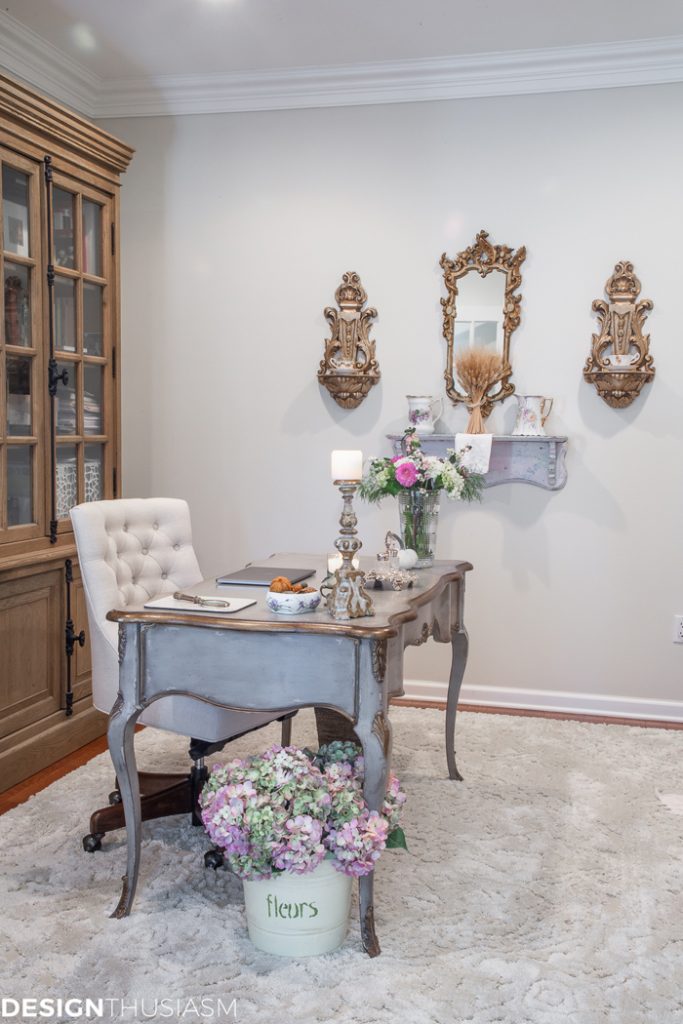 If you enjoyed this post, be sure to check out more fall inspiration below!