Warm & Cozy Fall Decor: Fabulous Seasonal Finds at Walmart
Looking for warm and cozy fall decor ideas? Today we're sharing tons of fabulous seasonal finds – at Walmart!
I'm ready! Bring on the cooler weather, sweaters and boots, cozy throws, and pumpkin spice anything! Fall is hands-down my favorite season, and definitely one of my favorite to decorate for. And though I don't go too crazy with decor, I love to decorate with subtle colors and textures of the season. And I love to share new finds with you!
So today I'm sharing some fabulous seasonal finds at Walmart! I'm loving the amazing selection of home decor merchandise that Walmart carries these days. Not just in the stores, but there's lots online as well.
I love to change things up for the season, but I don't necessarily want to spend a fortune doing it. That's why I'm always looking for ways to do it for less, and this year Walmart has so many cute seasonal finds!
Take these pillows! They're stylish and cozy, and at great prices too. 😉
I especially love the texture and quality of this one. And the taupe throw is a new favorite over here – it's so soft and cozy!

And you know I can never pass up a yummy pumpkin candle! I'm sharing lots of other favorite fall candles below.

I've been so pleasantly surprised with the selection at Walmart these days, so I thought I'd share some of my favorite fall finds with you! With all they have to offer, you're bound to find some seasonal items that will bring the warmth and beauty of fall into your home….

*affiliate links are included for your convenience*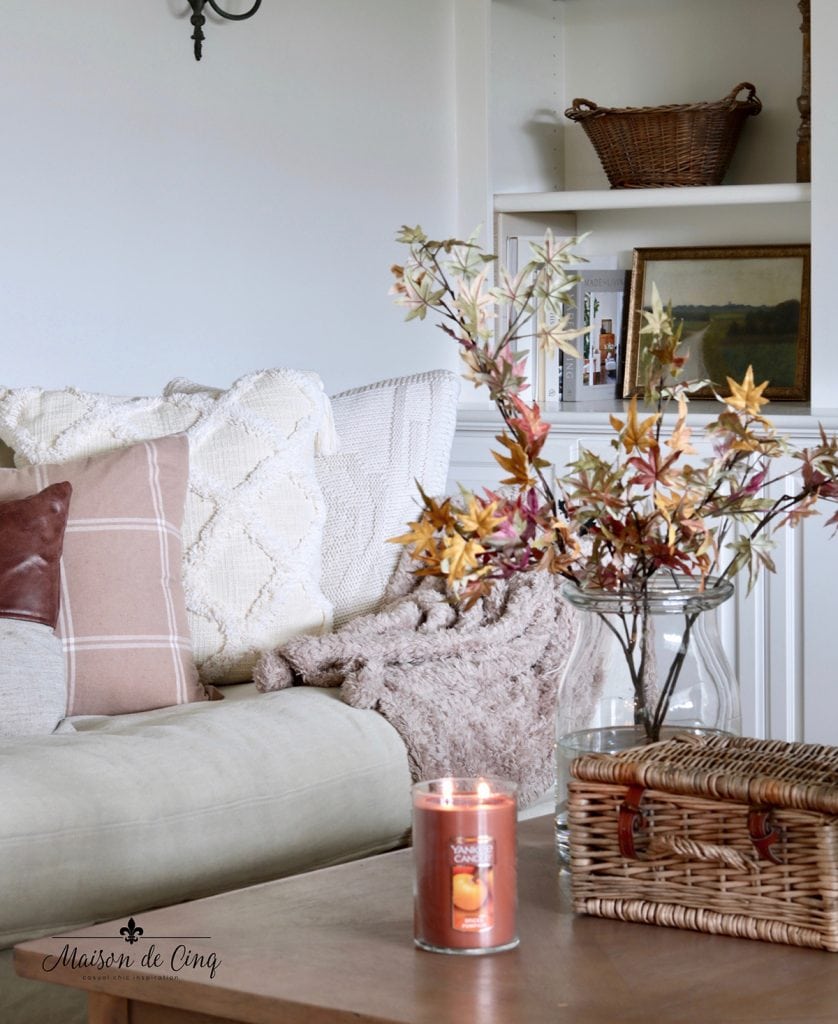 Happy Fall!
Sheila
xo
This post is sponsored by Walmart, but all opinions and my love of their products and quality for the price are my own.
If you enjoyed this post, be sure to check out more Walmart finds below!