Spring Refresh: Fresh & Simple Spring Decor
Looking for a spring refresh? These simple spring decor ideas will banish the winter blues and have your home feeling fresh and bright for the season.
Is there any season better than spring?
I don't know about you, but with the exception of Christmas, there isn't a season I'm more excited about decorating for! Maybe it's that we're all huddled inside all winter, or that the sky has been dark and gloomy for months, but spring makes me want to throw open every window and let in the light!
Nature does a spring refresh every year, and I like my home to feel that way as well. I prefer a subtle nod to the season, with simple spring decor sprinkled in every room. Even if it's just swapping out pillows or adding flowers to the table, it's amazing how small changes make the rooms feel completely different!
Plants and flowers are where I always start. Nothing brings spring into a space more than they do!
And the kitchen is usually the first place I decorate. It's the room I spend the most time in, so it's nice to bring some seasonal touches to the space.
Branches in a large vase always makes a statement, and these are faux! They're probably the best faux I've ever owned, and I love that they will last all season.
I filled my new French style planter with a white flowering Kalanchoe plant which is a favorite, too. They're easy to care for and last for months and months.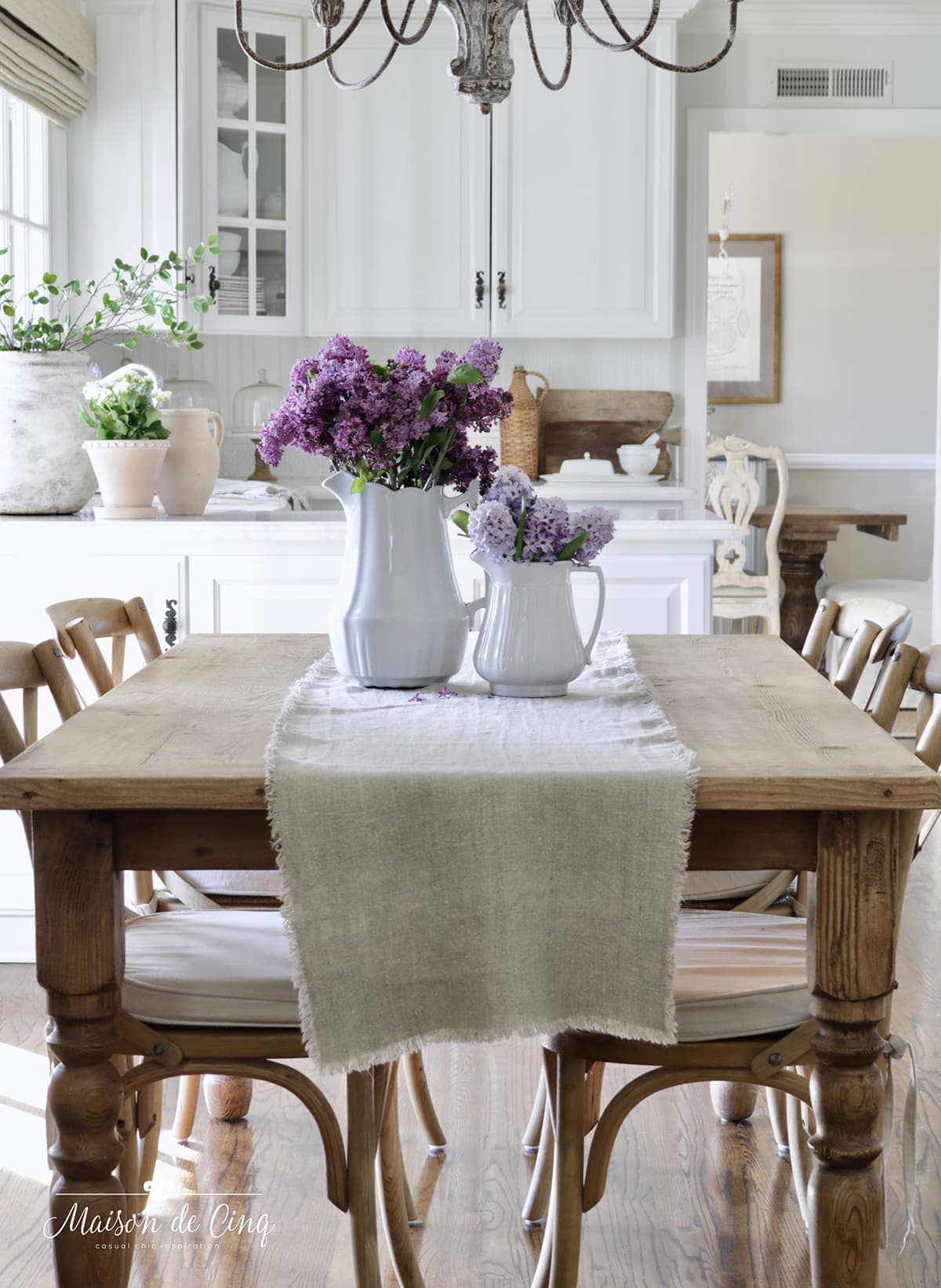 This year I was lucky enough to find lilacs at my local Trader Joe's. They're so pretty and the scent is positively intoxicating! The hyacinth are another favorite and one I don't find every year. I love the mix of the two together on the table.


This little planter full of Muscari bulbs is so cute – I couldn't resist!
And in the family room, blue is the name of the game!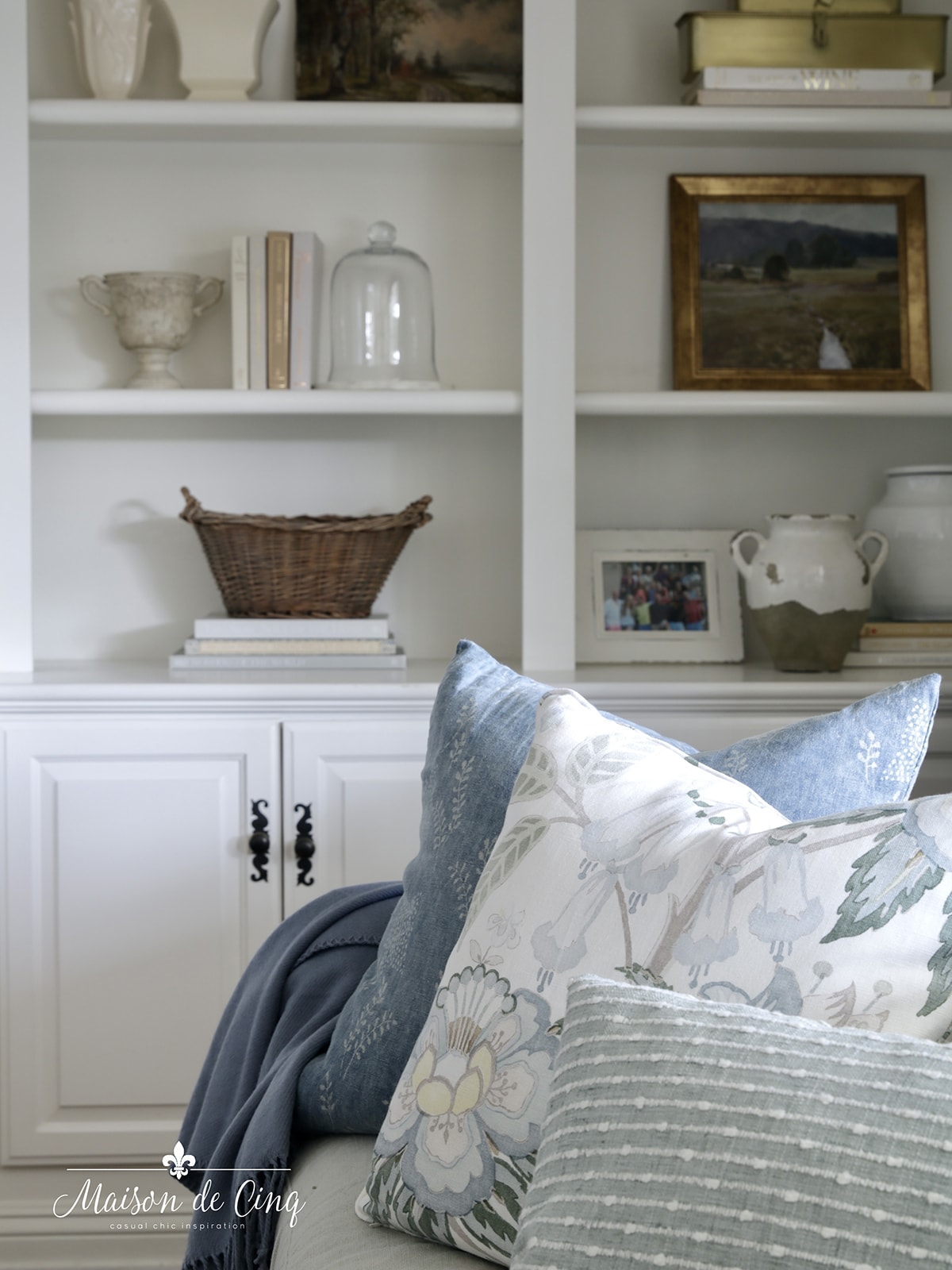 Nothing says spring and summer to me more than the color blue! To create a fresh and springy palette, I added some blue floral pillows to the sofa. I love incorporating blue and green together – the colors of nature!

More fresh flowers – this time white garden roses – and a plant on the coffee table.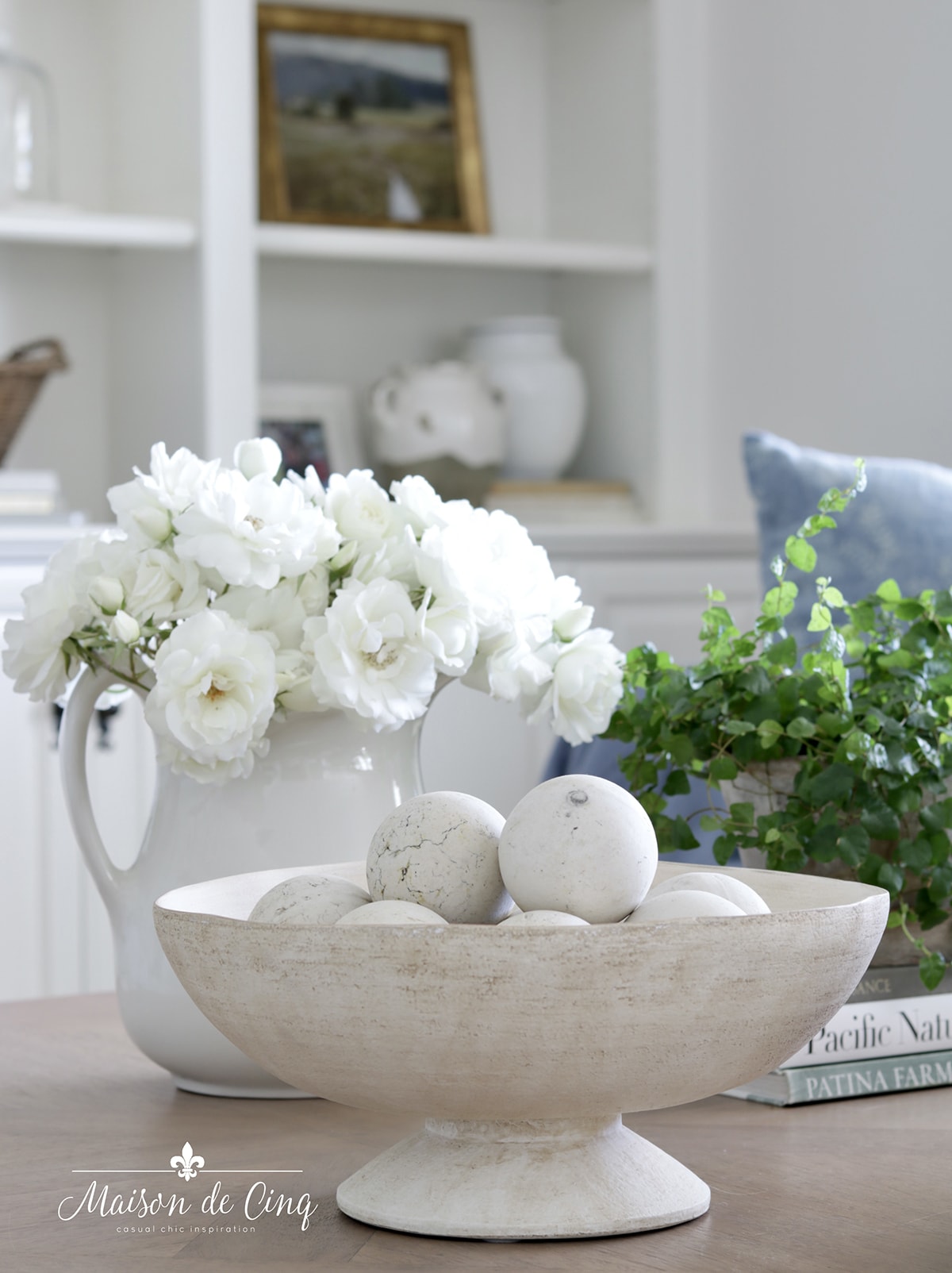 And some antique white limestone balls placed in a rustic bowl lighten up the coffee table vignette. This bowl is one of my favorite recent purchases – it manages to look both rustic and refined at the same time!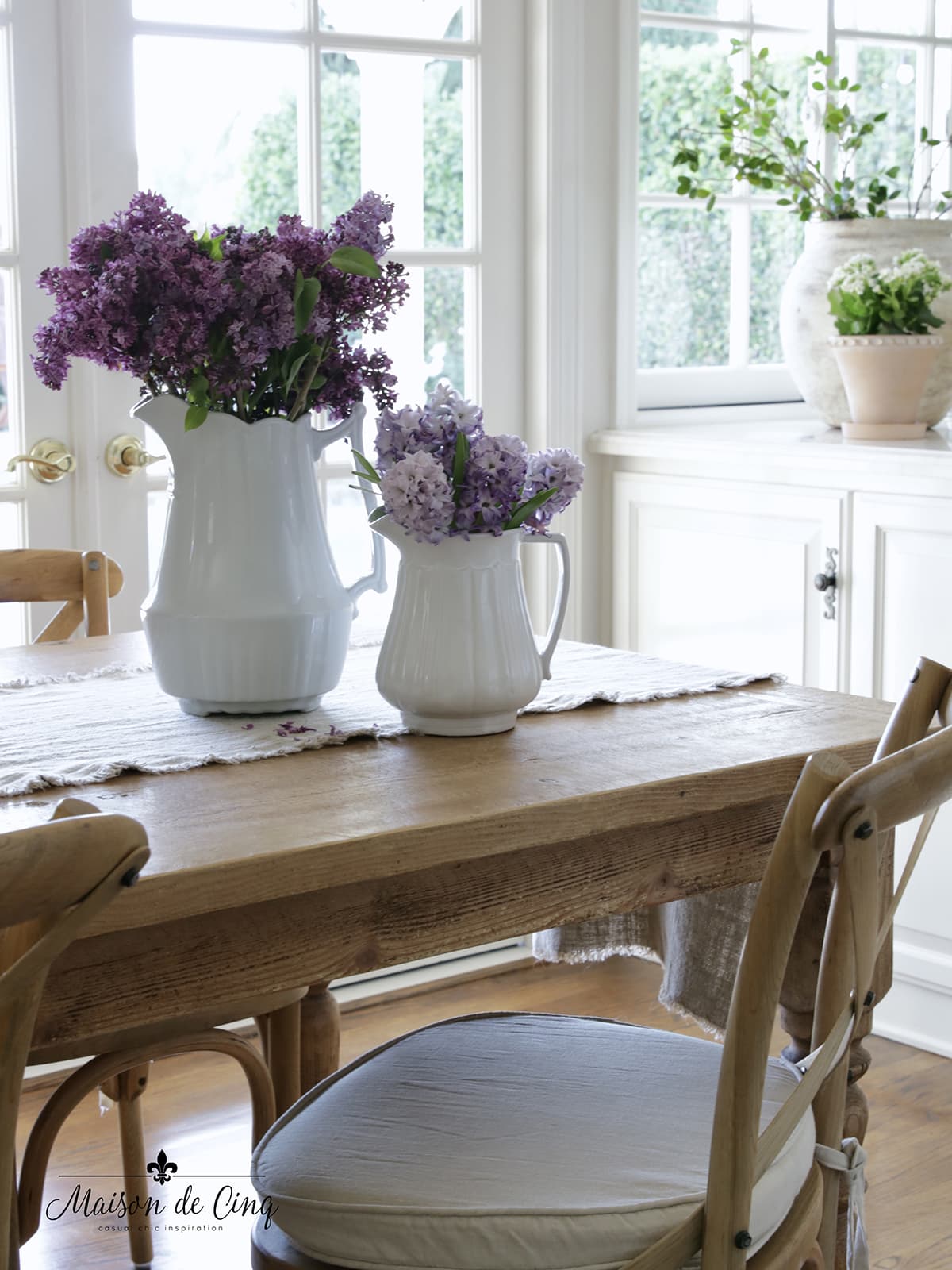 If you've been putting off decorating for spring, it's not too late to start!
Creating simple spring decor is as easy as adding plants and flowers, switching out pillows, and lightening up your palette. You can even shop your own home or garden and swap some accessories that feel more seasonal!
If you're looking for some of the items I shared above, I've linked them below – along with more gorgeous spring decor options!
Shop Simple Spring Decor


*affiliate links included*
Happy Spring!
Sheila
xo
If you enjoyed this post, be sure to check out more spring inspiration and ideas below!