Spot On – Polka Dot Fashion Love
I feel like polka dots are one of those things you either love or hate, and I am definitely on the love side of things. They are so fun – and flattering! They are a true classic, and they seem to come around again every few years whether we like it or not.
I haven't seen much of them in the last decade, but this past spring they started appearing a lot. In fashion articles and magazines, polka dots were talked about as the biggest trend for spring.
So this week when I thought about fashion, they were not what I was initially going to share with you. Since I think we tend to think of them as a spring trend, I felt like I should be talking fall at this point. On the other hand, I don't know about the weather where you are, but it is nowhere near fall here in Southern California!
However, when I was at the mall last week I noticed they are in the stores for fall. And they are actually very non-seasonal! I feel like if you buy them in navy blue or other darker hues, they definitely take you through summer to fall. And to me, they are perfect for this time of year, when it's still hot out and summer is absolutely in full swing, but inside we're starting to long for fall. Let's call it "pre-fall." Polka dots are the perfect choice for pre-fall style. And not only that, they will totally work all year long!
LOVE this soft chambray shirt in a polka dot print! And this is definitely wearable year-round! Via Sincerely Jules.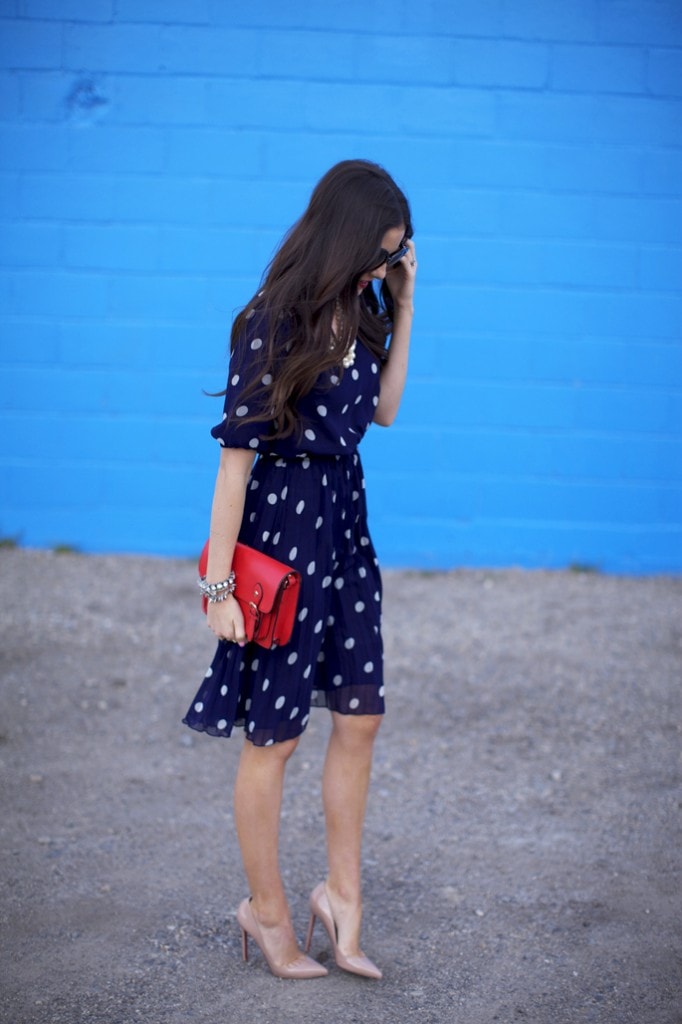 Beautiful navy polka dot dress via Pink Peonies.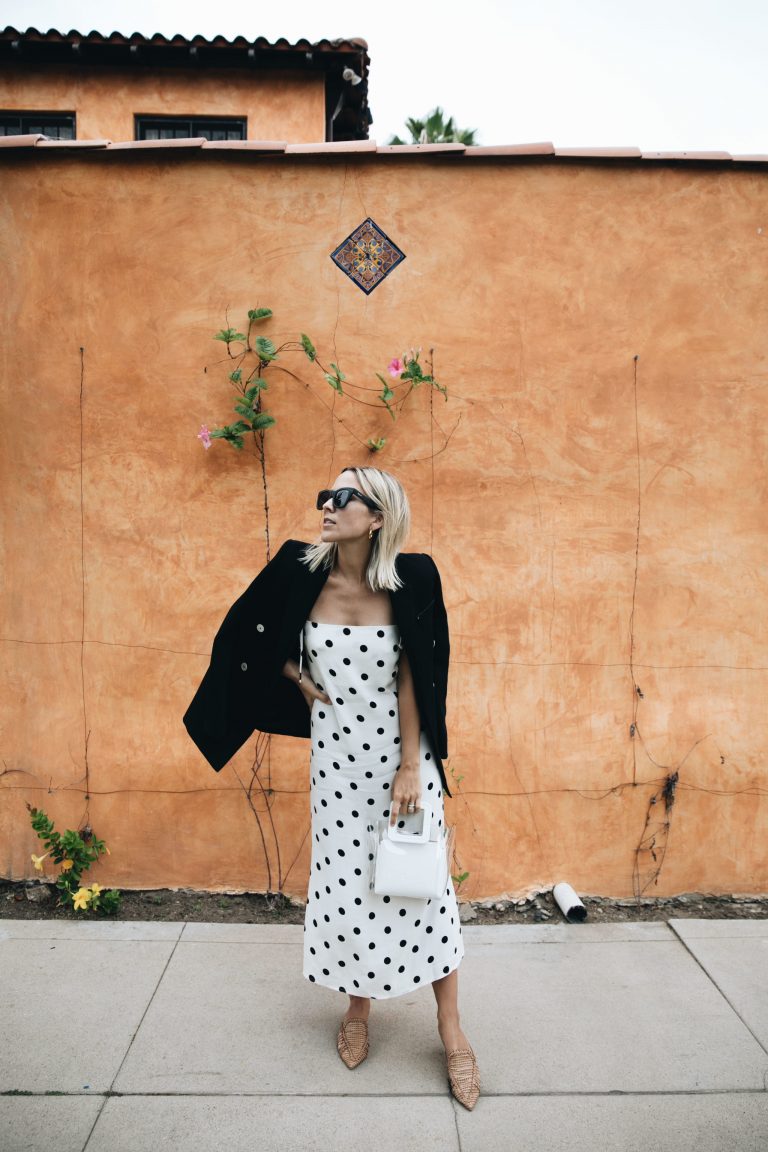 Via Damsel in Dior.
I love the way she's wearing the polka dot shirt with a blazer and loafers, giving the whole outfit a definite fall vibe! Via Amlul.com.
Via Camille Styles.

So adorable! Via Atlantic-Pacific.
Olivia Palermo via The Zoe Report.

Love this gorgeous sheer polka dot blouse! Via Damsel in Dior.
And just to dispel any thoughts that polka dots only work in spring, how about this fabulous coat?! Via Chic Flavours.
Just gorgeous! Via The Viva Luxury.
Shop the Post!

Sheila
xo