Spring Decorating with Balsam Hill
In today's post you'll find a beautiful mantel display in shades of lavender, featuring spring decorating ideas with Balsam Hill.
Happy weekend friends! And what a happy weekend it is. Today it is in the 80s – woot, woot!! I can't even tell you how excited I am to have some truly warm weather! And how appropriate that I would be sharing some more spring decorating with you today.
This week some gorgeous wreaths arrived from Balsam Hill, which was perfect timing. Although I had already sprinkled some spring decor (and even a little Easter decor) around the house, however, I really wanted to create a special vignette on the mantel for the season.
And the wreath they sent is so gorgeous – perfect for the living room and the color palette I wanted to create!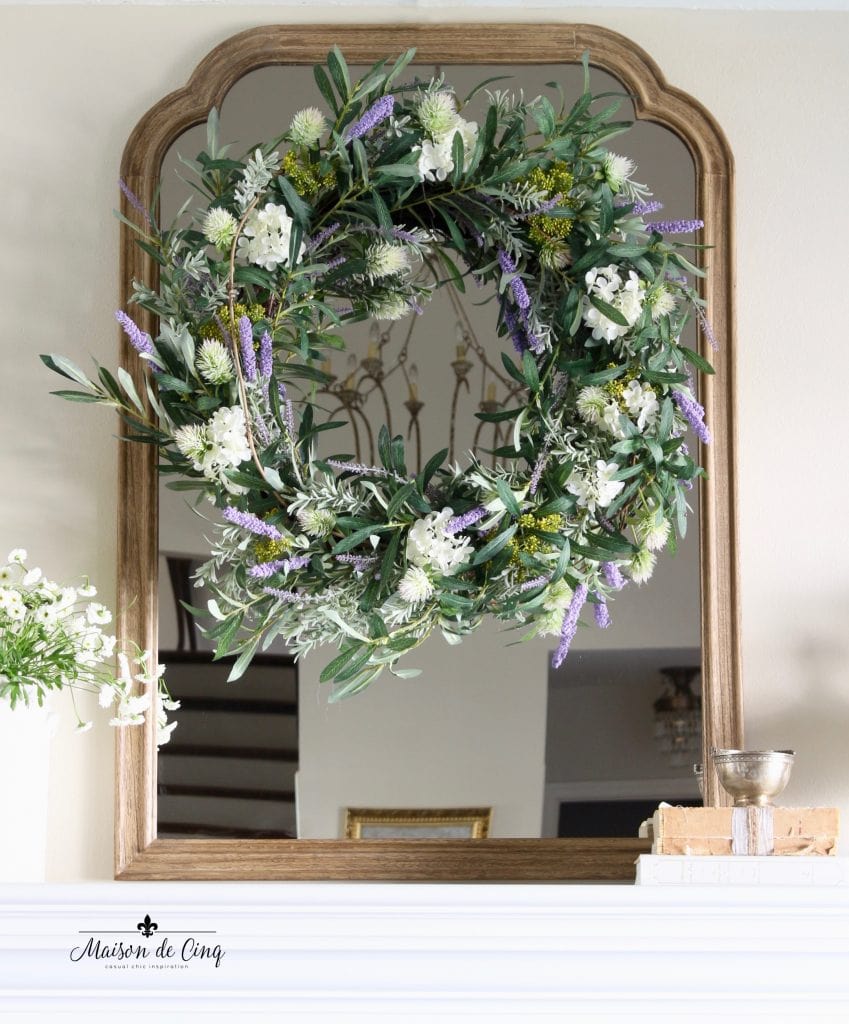 Isn't this gorgeous?! It's called the French Market Floral Wreath. I love that it mixes wild flowers with thistle and lavender. Again, a bit of a "French" influence (no surprise there, right?)
And it looks incredibly real!
And I'm loving how it looks on the mirror over my fireplace mantel.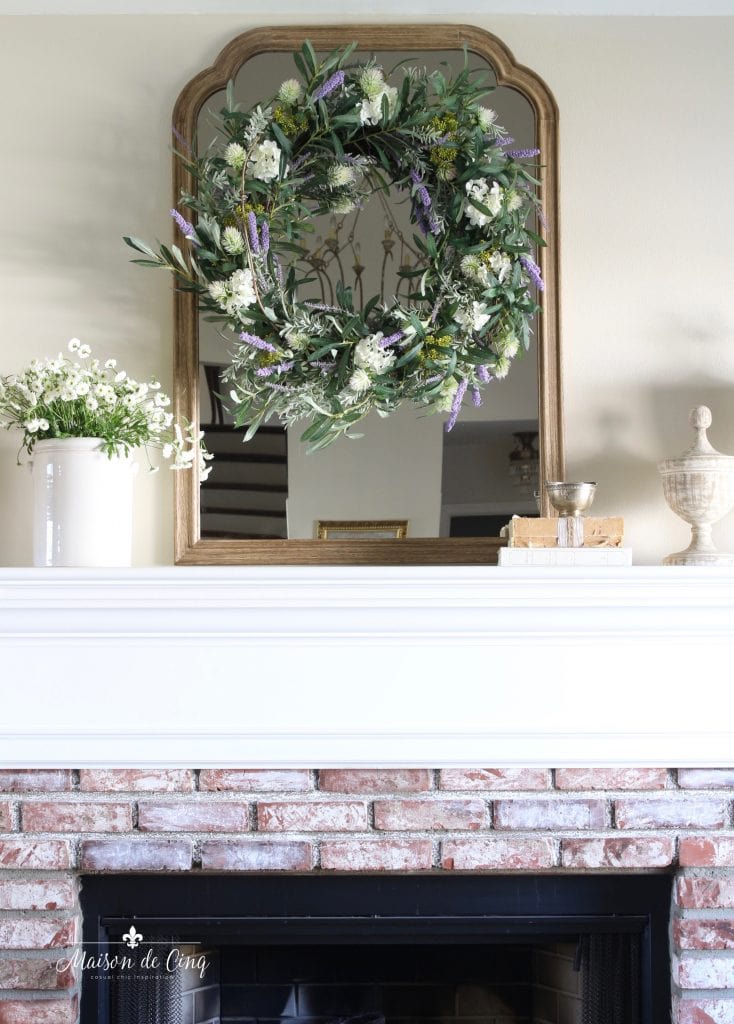 I also added some faux lavender from my Provencal Lavender Garland – it's so pretty and looks so realistic!
A cache pot of chamomile brings more French farmhouse charm to the mantelscape.
A little more spring was also added to the kitchen, featuring this Brittany Rose arrangement. I love the roses, and of course, the adorable container it comes in!
I hope this spring decorating with Balsam Hill has given you some inspiration for your own seasonal decor. Sprinkling just a bit of seasonal decor around the house really makes a difference. It's amazing what a few wreaths and florals can do to change the whole ambience – they make it feel like spring is here!
Shop the Post!

Happy Spring!
Sheila
xo