Gingham – A Spring Trend that Always Charms!
As far as fashion trends go, we all know history seems to repeat itself. And gingham is a trend that seems to recur frequently in spring. I'm not sure if that's always been true, but for the last few years it definitely has. And I can see why! Is there anything fresher, or happier, than gingham? It's inherently cheerful and crisp (just like spring!) and it has timeless appeal.
To me, it is truly the essence of spring. There's nothing like a cute gingham top with white pants or a gingham sundress to make one feel like spring has truly sprung! Now we just need the weather to cooperate….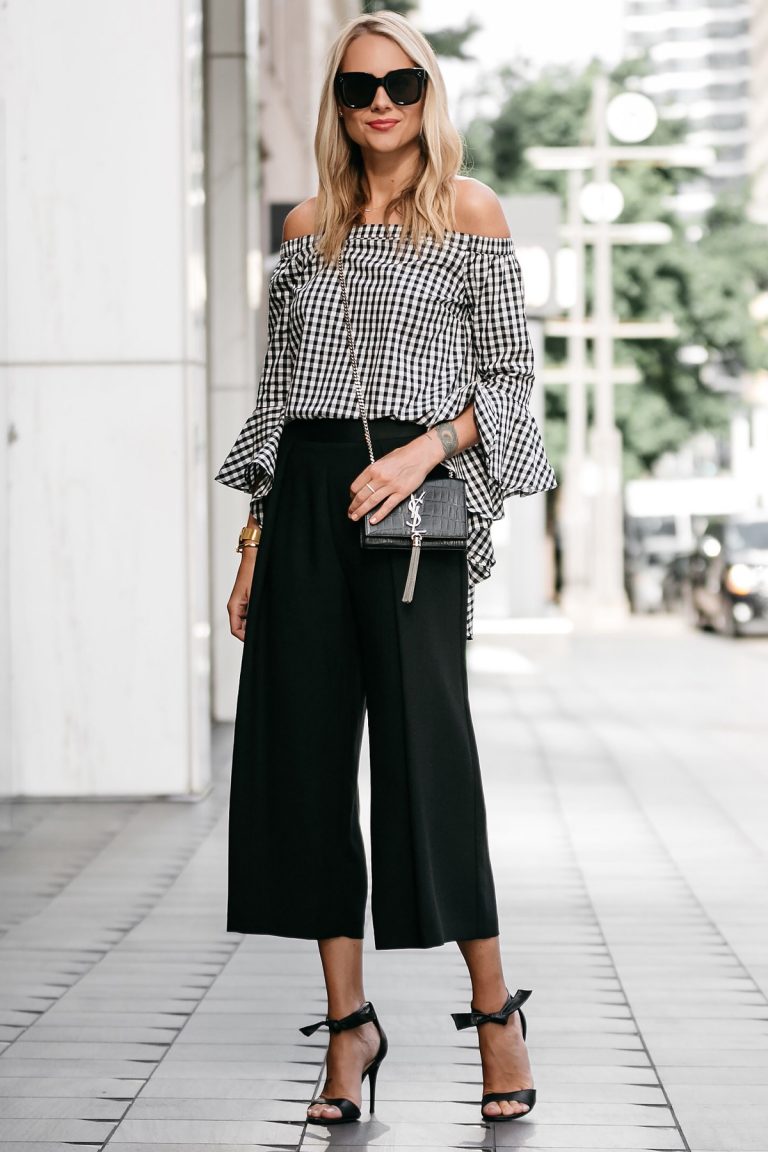 Love the cropped pants with the off-the-shoulder top. Perfect spring or summer date night outfit! Via Fashion Jackson.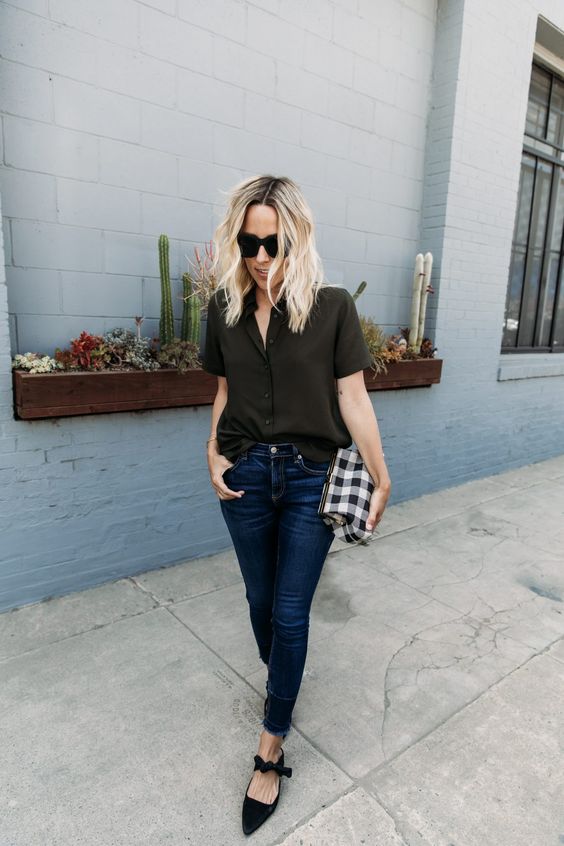 The pop of a gingham bag brings so much charm to simple jeans and a blouse. Via Damsel in Dior.
This dress is summer perfection! How comfortable does this look?! Via Little Blonde Book.
Classic black and white shirt via Lady Addict.
I'm also seeing more gingham that isn't black and white or black and navy this season. These red versions below are a fresh take on the look!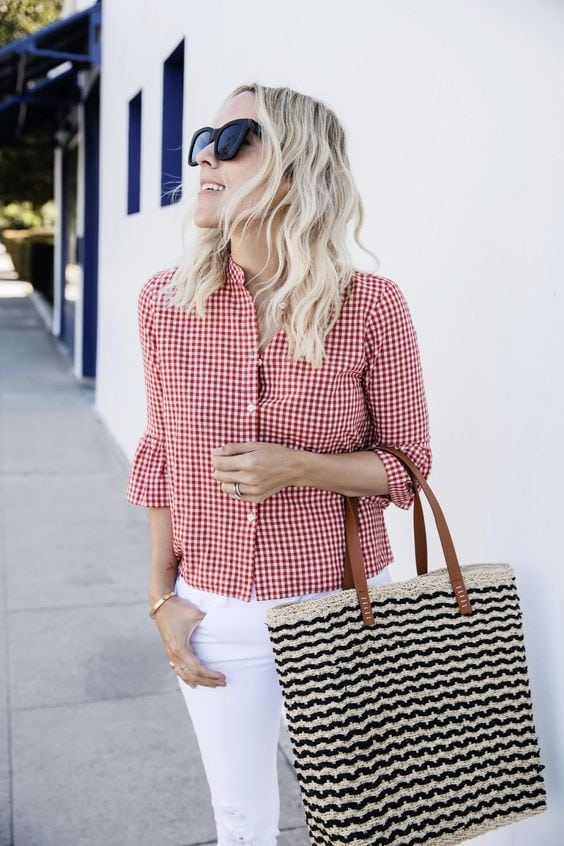 I don't know what it is, but there is something about this blouse I just adore! That ruffled sleeve, the cropped look… it's so cute! Damsel in Dior via Who What Wear.
Via Atlantic-Pacific.
I love this! The powder blue blouse looks so cute against the black and white skinnies! via Zara.
I've rounded up some of the cutest pieces of this trend for you! Some of my favorites are these shoes, this top, and this jacket. But I also found that Who What Wear has done a spring line for Target, and there are so many cute gingham pieces (I linked some of those below, too!)
Shop the Post!


*please note some affiliate links have been used for your convenience*
Happy Spring!
Sheila
xo