I've been playing around with the decor on my mantel quite a bit lately. It's so easy at Christmas; between the garland and the stockings, it's pretty much a no-brainer. But at other times of the year, I like to change it around and sometimes it takes me awhile to get it just right. That's how I ended up with three versions of a spring mantel 🙂
I had it one way a few weeks ago, which I actually really liked. Then the other day I was changing it up to photograph for my spring home tour (coming next week– stay tuned!) so today I thought I would try another version, and this post was born! After all, it's almost officially spring (even if the weather isn't quite cooperating yet!)
Spring Mantel: Version One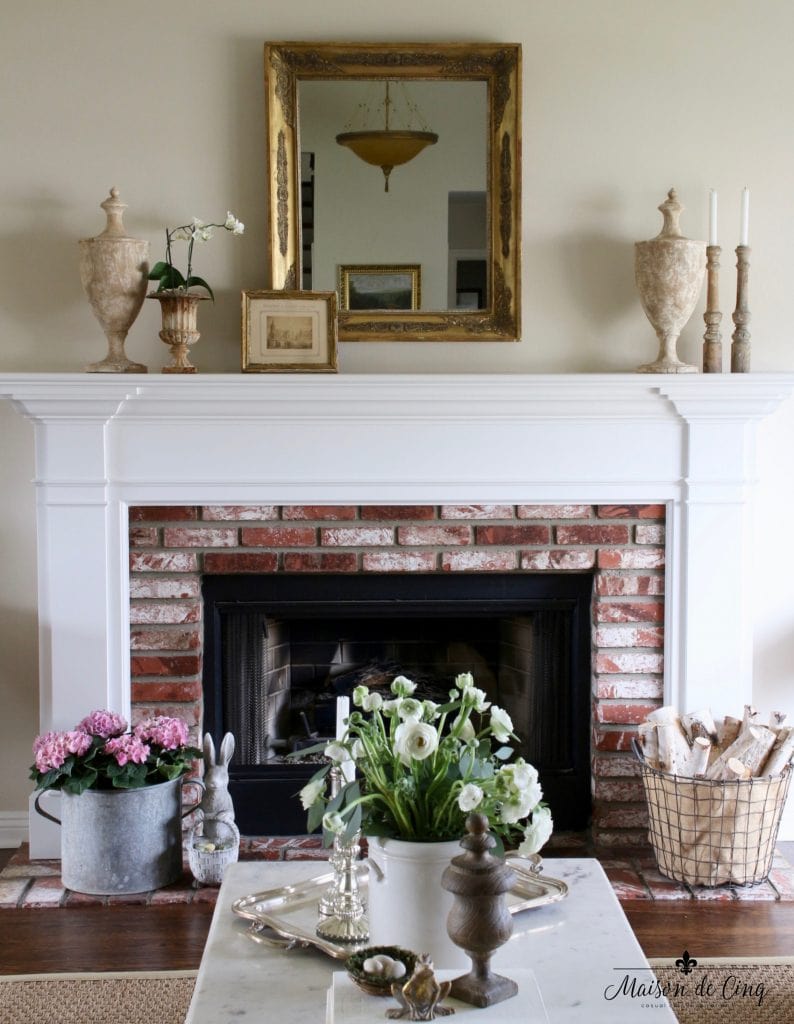 This is how I've had the mantel for the last few weeks. It's fairly neutral, with a little bit of spring in the orchid.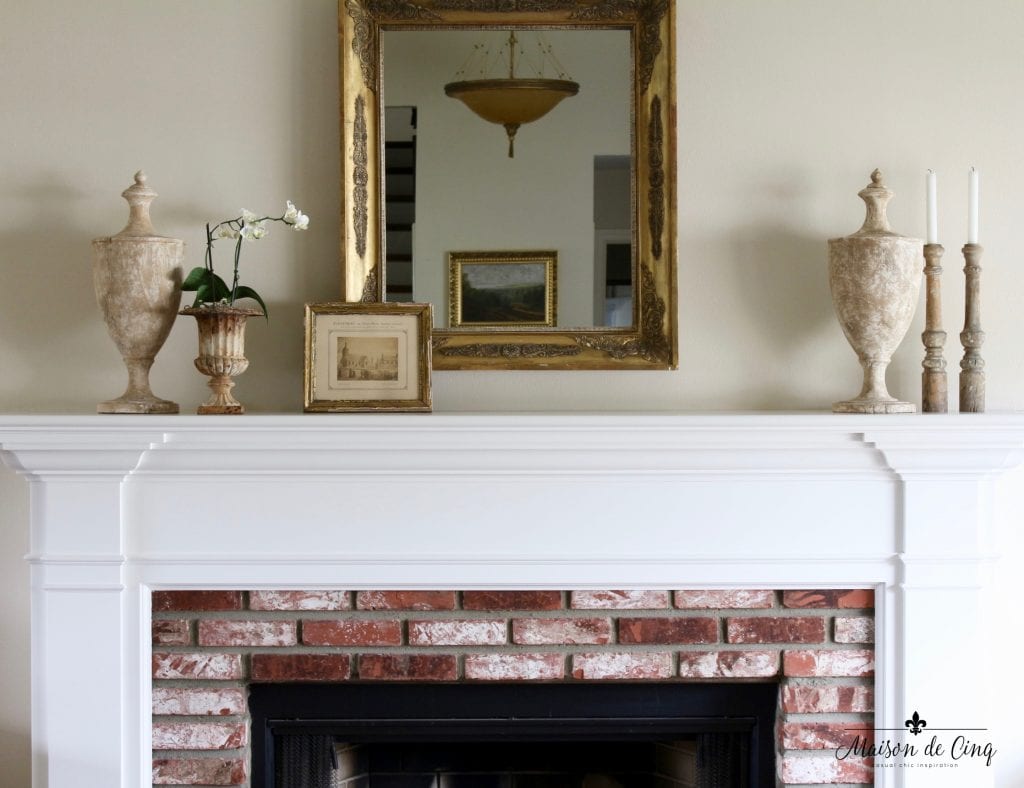 Usually I go for symmetry, but in this version, I tried to alter that some. There is some symmetry from the urns on either end, but then the other things are not "matching."
The tall urn on the left is from Wisteria, and the small cast iron one next to it is a vintage French one I found at a local antique store.

I love this one, and will probably go back to it after Easter. It's very non-seasonal, so I feel like it can work for most of the year.
Spring Mantel: Version Two
Here I went for a touch of spring, but in a super simple version. I left the urns on either end, and added another French antique urn to the center and filled it with dried artichokes.
Simple and symmetrical. This is for all of you who don't like too much clutter!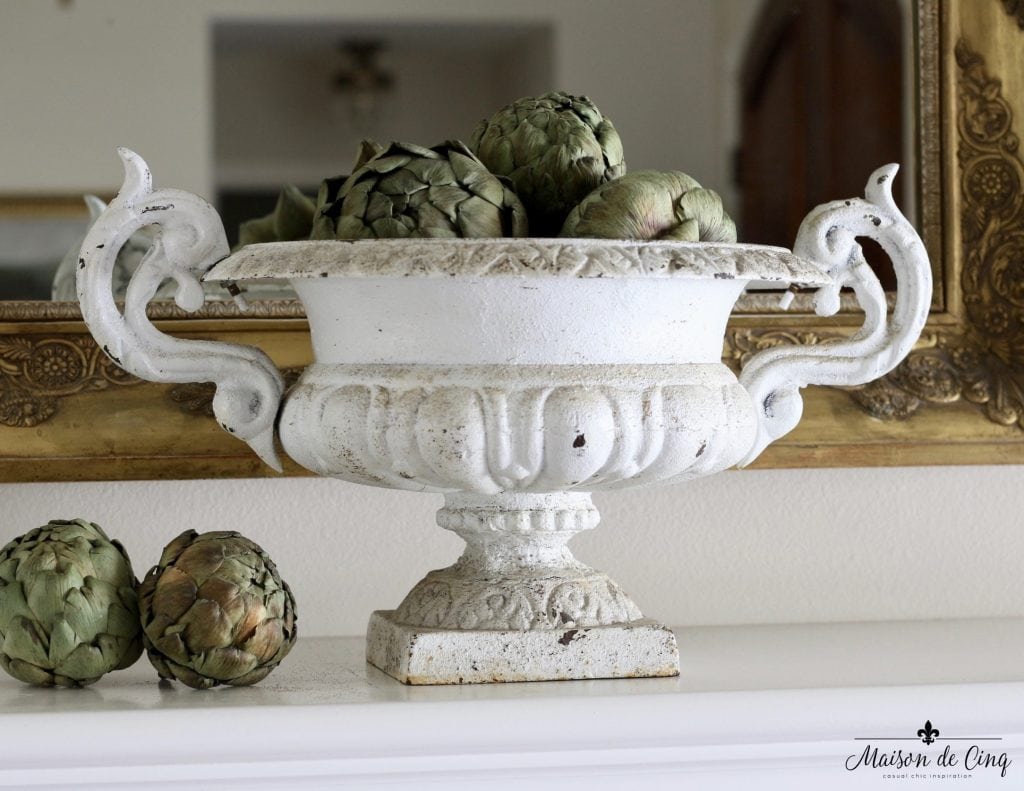 This urn I found at a flea market, and I found almost the exact same one on Etsy! Dried artichokes were Pottery Barn a few years ago (similar here).

Spring Mantel: Version Three
I feel like this mantel is the most spring-like of the three, and it's the one I'll most likely keep up through Easter.
I changed out the urns on the far ends for some large candlesticks, which is the anchoring symmetry. But then I varied the items I added next to them, with flowers in an antique French tureen on the right, and a smaller urn, some books, and a nest on the left.
As you know I adore little nests, so I couldn't resist adding one here, too!
The plant is a blooming succulent called kalanchoe, and I plopped it in a French ironstone tureen. I'm in love with these plants! They're very hardy, do well indoors or out, and their little white flowers almost look like tiny roses!
Shop the Post!



Sheila
xo